GULF SHORES — The bridge company contracted by the Alabama Department of Transportation (ALDOT) to build a new bridge over the Intercoastal Waterway is still not at work, days after the Supreme Court of Alabama gave the green light for the project to continue.
The construction site off County Road 4 (Cotton Creek Drive) in Gulf Shores was still and quiet Wednesday afternoon. Ike Scott, the owner of Scott Bridge Company, said it could still be a couple of weeks before work resumes. He said the longer the company has to wait, the more money it will lose.
"Scott Bridge Company is very happy to finally be able to go back to work," said Scott. "This has been a very costly delay both financially and especially for our very wonderful employees who live in the area."
Scott said many of his employees live in south Alabama and in the Florida panhandle with their families. He vowed to continue paying the workers during a delay period after 15th Judicial Circuit Court Judge Jimmy Pool ordered a preliminary injunction to stop the work. The ruling was in response to a lawsuit filed by the nearby Beach Express toll bridge company, Baldwin County Bridge Company (BCBC), against ALDOT Director John Cooper. Pool ruled that Cooper acted in bad faith when deciding to build the new bridge and that his goal was not to improve traffic but rather to put the BCBC out of business.
However, ALDOT appealed to the State Supreme Court and won last Friday. The Court ordered the lower court judge to lift the preliminary injunction. Although the ruling came down last week, the lower court still has to officially lift the injunction.
"At this time, we are waiting for a legal technicality to be taken care of," said Scott. "We are hoping that happens soon and we will go back to work immediately."
After the work was halted on the bridge, Scott said his company was able to find other jobs for some workers to do, but most of the work was out of town.
"We needed the work when we got this job," he said. "We are so happy to be able to go back to work, and all of our employees feel the same way, and those who have had to work away from home are certainly glad to be able to sleep in their own beds at night."
ALDOT, the city of Gulf Shores and Scott Bridge Company claim the new bridge could save lives during powerful hurricanes.
"I know because I personally have spent a lot of time in the area and my wife's from there," said Scott. "I know how dangerous hurricanes are and how quickly they can come on you. I know how badly this bridge has been needed for so long. It is way overdue having a third way off of the island, and I am just really, really glad."
Scott said the bridge company will expedite construction on the new bridge as much as possible.
The structural steel bridge will span over the 375 feet wide canal. It will be built with three spans — one over the canal and one on each side and will connect Cotton Creek Drive to Canal Road with a wide turn and a roundabout.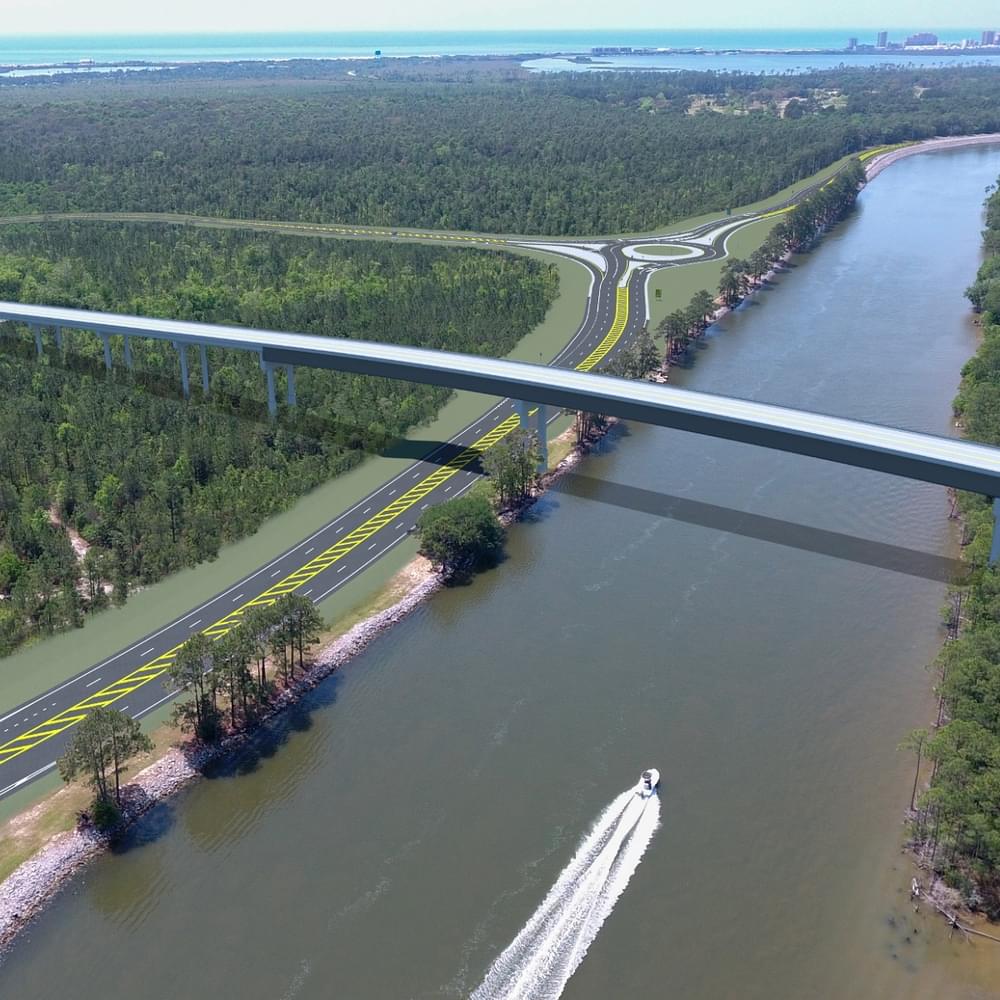 To connect with the author of this story or to comment, email erica.thomas@1819news.com.
Don't miss out! Subscribe to our newsletter and get our top stories every weekday morning.