"Working with good, bad or evil, I can stick it out."
Those were the words of Jefferson County Sheriff's deputy Clint Bowden nearly one year ago when he described a rising crime rate and dwindling deputy count within the sheriff's office.
Bowden told 1819 News then that a shortage of deputies posed a danger to deputies. This past weekend, he found out firsthand just how dangerous it is.
Although he is assigned to the Pinson area, Bowden was called to an incident in Clay when dispatch received a call about a man throwing things at cars. He responded around 7:30 a.m. and was the first deputy on the scene.
Bowden said the man threatened him and charged him when he approached the subject. He said the suspect tried to take his gun away from him, and when he tased the suspect, he didn't respond.
"I told him, 'Get down on the ground and don't come towards me,'" Bowden remembered. "I said, 'Did you have interaction with someone this morning?' And he said, 'Yeah, somebody tried to beat my ass and now I'm fixing to fight you.' And that's when I was like, 'Oh wait a minute, and I pulled my Taser out."
The suspect eventually fell on the ground, but Bowden said he kept reaching for his bag, which contained several knives. Bowden called for backup during the scuffle.
"When he heard sirens coming, he just bum-rushed me and just started beating me in my face," said Bowden. "Then he tried to get my gun but he couldn't get it because I have a retention holster, but he was able to knock my Taser out of my hand and he got the magazine out of my gun."
Two other deputies showed up to assist and, after a struggle, put the suspect in custody. Two deputies were injured during the struggle and had to be taken to the hospital for treatment. Both have since been released.
Bowden said he suffered a concussion, sinus cavity injuries and received over a dozen stitches for a deep laceration on his forehead.
"The doctors at UAB even thought I got hit by a pipe or something, but I told them, 'No, that was a fist," Bowden remembered.
The Jefferson County Sheriff's Office identified the suspect as Vincent Kimbrough, 29.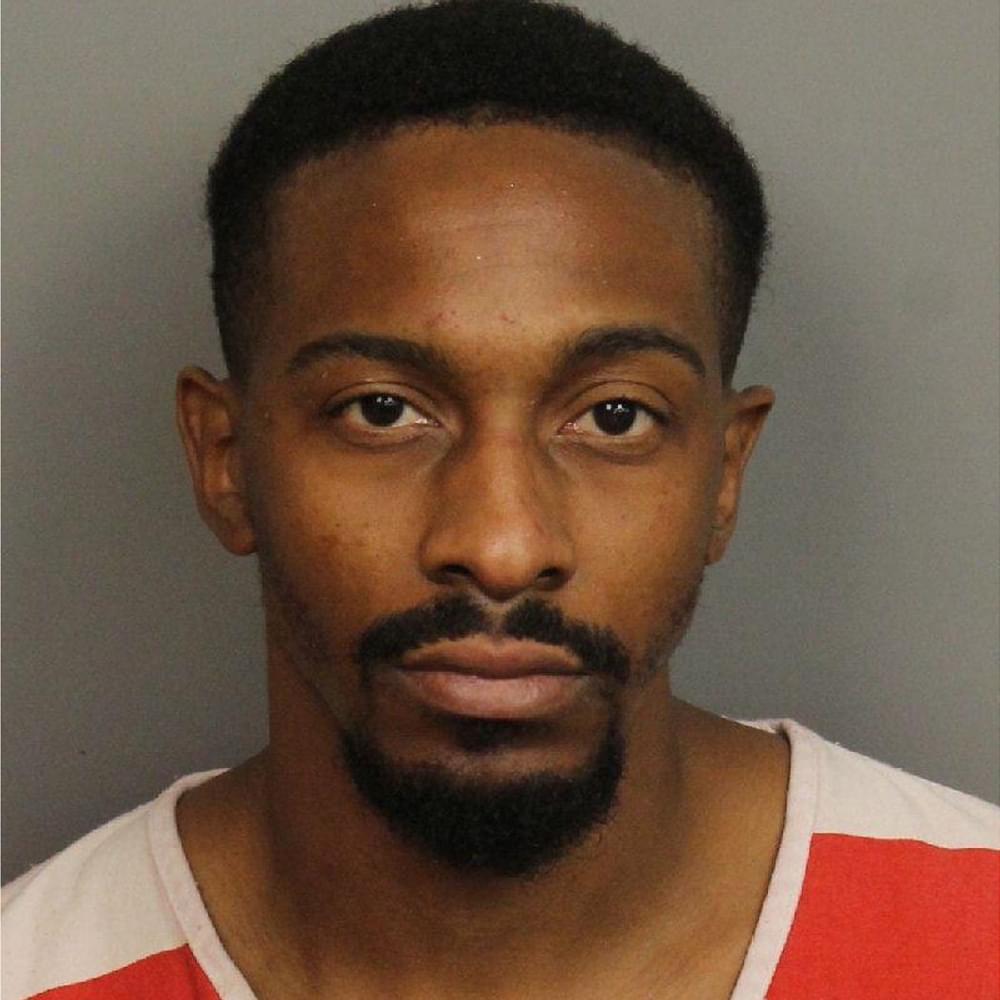 Kimbrough was charged with two counts of second-degree assault, resisting arrest, public intoxication and disorderly conduct. He was placed in the Jefferson County Jail on bonds totaling $48,000.
However, Bowden said he believed Kimbrough was trying to kill him. He said no one high in the ranks at the sheriff's office reached out to him to check on his condition after he was attacked.
Clay city manager Ronnie Dixon said Kimbrough has a history of making threats and uses family connections when arguing with city officials.
"He's using his uncle and his mother as weapons," Dixon said. 'He's the son of Judge Monica Agee and the nephew of deputy chief David Agee."
Dixon said people from the Eagle Ridge subdivision have spoken publicly in city council meetings about how Kimbrough has been "terrorizing" the neighborhood.
"The women of the HOA are terrified," Dixon said. "We've had several complaints over the last couple of years. He walks the neighborhood constantly, parks in the street and verbally and physically threatens anyone who confronts him and he continues to get a pass."
According to court documents, Kimbrough has not faced violent charges in the past. He was previously charged with third-degree robbery, second-degree theft of property and second-degree possession of marijuana.
Dixon said Kimbrough had threatened him and deputies.
Bowden said he cannot return to work for at least 15 days. He hopes speaking out will move officials to make changes and think about deputy safety. He said he would continue to "stick it out."
"It falls back on the line that we are way short-staffed," Bowden said. "I don't care what happens to me for speaking out because they are going to flip this on me. It doesn't matter. I don't care anymore."
Judge Monica Agee was unavailable for comment on the matter, and chief deputy Agee did not return a call from 1819 News.
Other deputies involved in the incident said they are cooperating with the Jefferson County District Attorney's Office in the investigation.
Kimbrough is considered innocent until proven guilty.
To connect with the author of this story or to comment, email erica.thomas@1819news.com.
Don't miss out! Subscribe to our newsletter and get our top stories every weekday morning.