Environmental groups are suing Alabama Power over the storing of coal ash on the banks of the Mobile River.
Mobile Baykeeper and the Southern Environmental Law Center (SELC) filed a lawsuit on Monday against the Alabama Power Company.
The organizations suggest the company's plan to leave 21 million tons of coal ash at a plant north of Mobile would allow pollutants to seep into public waters.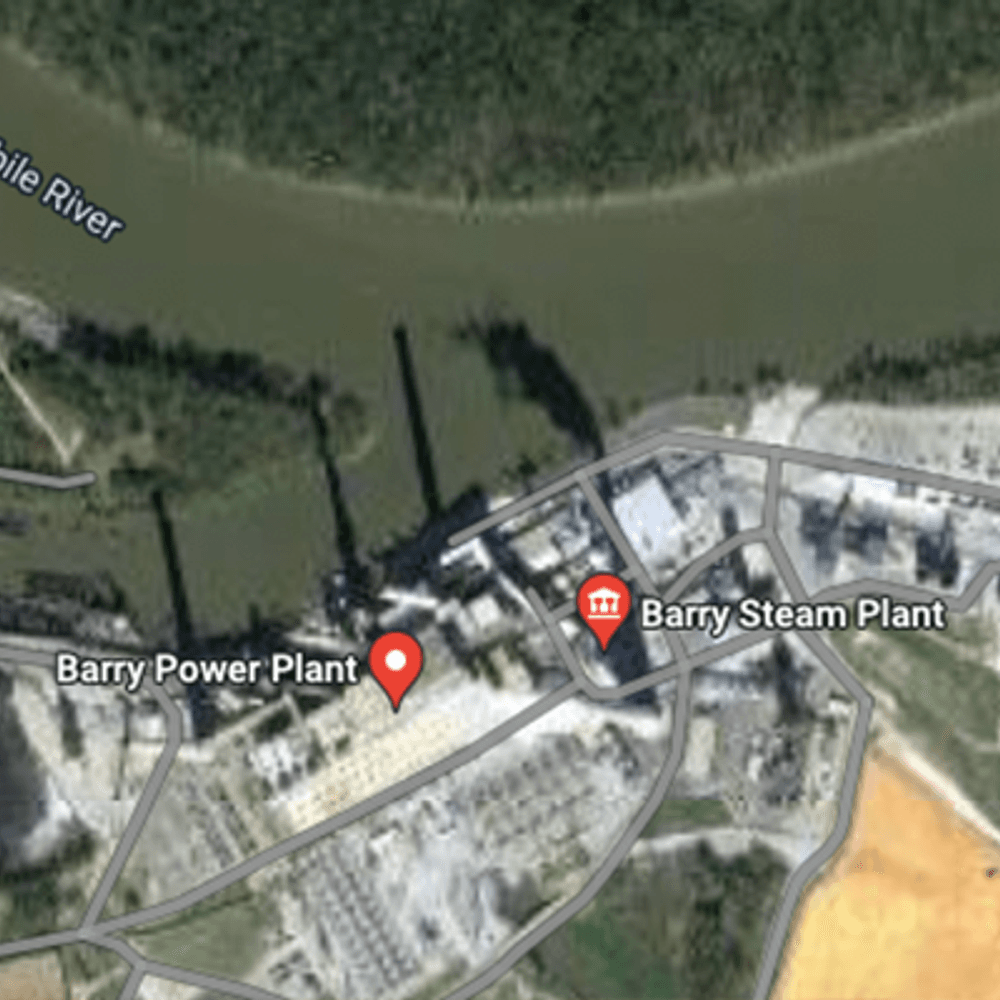 They said this would be a violation of the Resource Conservation and Recovery Act as well as EPA regulations on coal.
The plant, Plant Barry, is about 25 miles north of Mobile, located on the bank of the Mobile River off U.S. Highway 43.
"Plant Barry is the only coal ash lagoon of a major utility left in a low-lying coastal area of the Southeast that is not already cleaned up or on track to be recycled or removed to safe storage, away from waterways," said SELC's Alabama office director Barry Brock. "It is past time that Alabama Power faced up to the fact that leaving wet, polluting coal ash on the banks of the Mobile River is not a long-term solution. It's a disaster."
Since 2000, there have been two major coal ash disasters when coal storage sites on riverfronts failed: one in Kingston, Tenn., in 2008, and another on the Dan River in North Carolina and Virginia in 2014.
"The Mobile-Tensaw River Delta and Mobile Bay are of incalculable value to Coastal Alabama," said Cade Kistler of Mobile Baykeeper. "... Alabama Power's plan to leave its 21 million tons of coal ash on the banks of the Mobile River, delta, and just upstream of Mobile Bay allows groundwater pollution to continue indefinitely and puts Coastal Alabama at risk of a catastrophic spill like those that have happened in Tennessee and North Carolina."
According to a press release from Mobile Baykeeper, the EPA's Coal Combustion Residuals Rule prohibits utility companies from leaving coal ash sitting in groundwater and requires them to move the ash to dry, lined landfill storage or else recycle it.
Mobile Baykeeper claims the coal ash at Plant Barry is saturated by groundwater.
It also claims other power companies in the South are removing coal ash from unlined waterfront coal ash lagoons, including South Carolina utilities, North Carolina's Duke Energy, Virginia's Dominion Energy and even Georgia Power, which, like Alabama Power, is owned by Southern Company. Alabama is the only state where none of these lagoons are being excavated.
Mobile Baykeeper gave Alabama Power the required 60-day notice of its intent to file suit on July 20. Now, the environmental group will be taking them to federal court.
Alabama Power media relations specialist Alyson Tucker told 1819 News that, as a matter of practice, Alabama Power does not comment on pending legal issues.
To connect with the author of this story, or to comment, email will.blakely@1819news.com or find him on Twitter and Facebook.
Don't miss out! Subscribe to our newsletter and get our top stories every weekday morning.