Imagine having help on the way for your child in less than one minute during any emergency situation. That's what a brand new technology system provides in every Escambia County classroom.
It's called Centegix, and it makes so much sense you'll wonder why it wasn't invented long ago. Bottom line, it provides an instant direct line of communication for every teacher, every administrator and every school system employee in the event of an emergency or need of immediate assistance.
Here's how it works: every school system employee wears a Centegix badge on a lanyard around the neck. It's a simple white card with a button in the middle, electronically coded to that person. If there's an emergency or need for help, press the button, and the people who can help are instantly notified, identifying the person needing assistance and the location.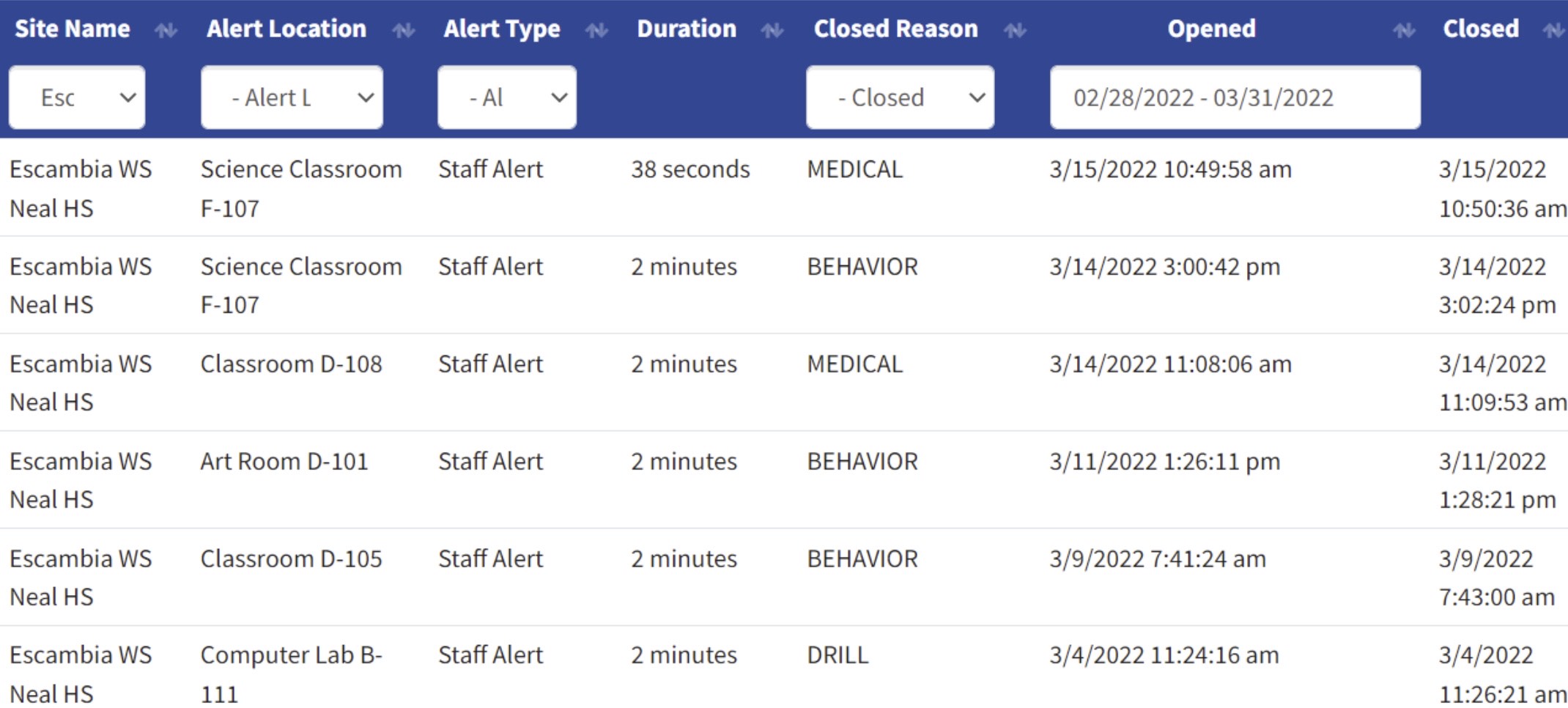 If, for example, a teacher has a disciplinary problem in a classroom, the teacher can press the button. The "response team" comprised of the principal, assistant principal, school nurse and resource officer are immediately notified. A map with the exact location of the person needing assistance appears on their phones and desktops. So instead of a teacher having to interrupt a lesson to deal with the problem, those notified can spring into action.
There are two types of alerts: local alerts, which deal with problems within a school or specific facility, and district-wide alerts, which handle things like lockdowns and severe weather. During the district-wide alerts, the sheriff's department and local police department also receive a notification. Both local and district alerts are received by the superintendent as well.
The system was only installed a month ago and is already getting a lot of use, predominantly for discipline and medical issues. Seconds count in any emergency, and the Centegix system moves at warp speed compared to the old method of communicating a problem. And when it comes to any medical emergency, it could be the difference between life and death. Deputy of Operations Shaun Goolsby says you can't put a price on this technology. "If it saves one child, it's worth the money."
Goolsby worked in conjunction with Technology Coordinator Jamie Burkett to oversee the installation of the system. Burkett finds Centegix to be a giant leap when it comes to school safety. "It's the first major initiative since we put fire alarms in schools."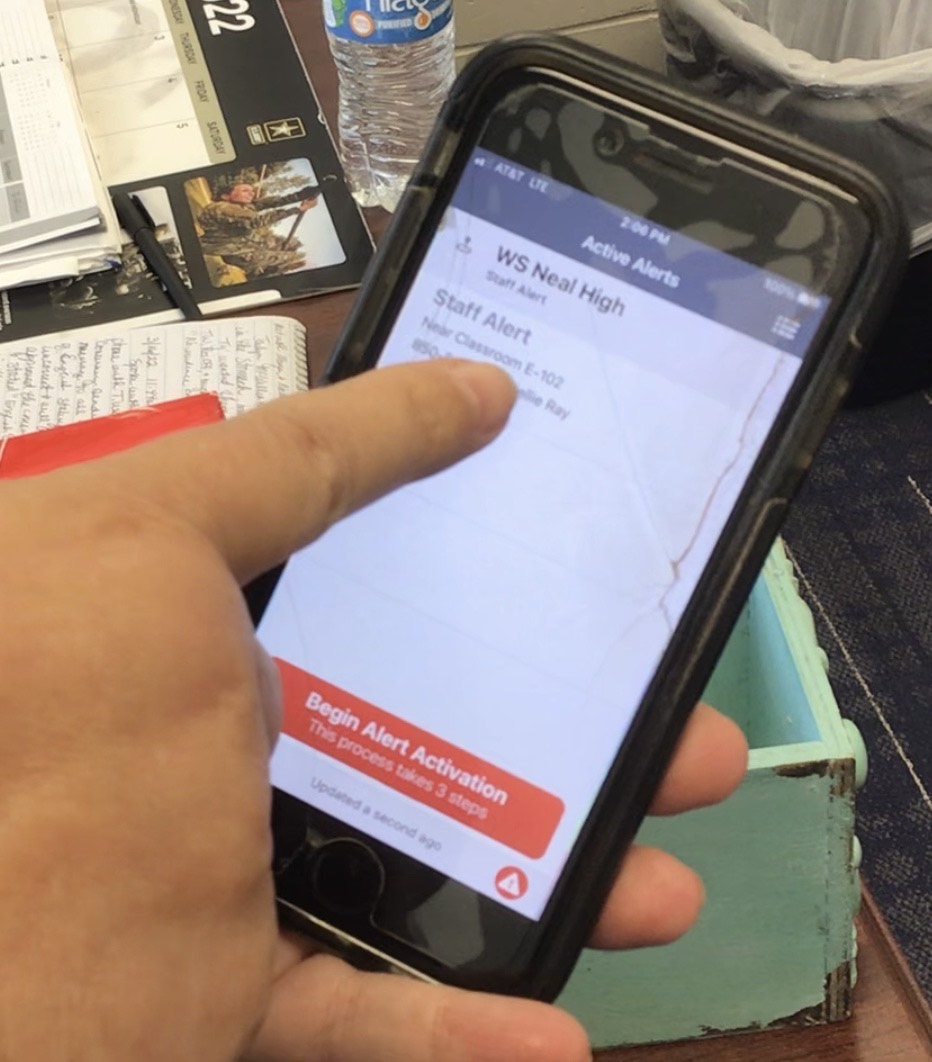 W.S. Neal High School Principal Todd Williamson already gives the system rave reviews.
"We're entrusted with the kids' safety, which is most important to us," said Williamson. "When I get an alert, I know where I need to be before I get to my office door."
Williamson said Centegix saved precious minutes when one student had a medical emergency.
The system also works outside on the school grounds and athletic fields. So if an employee sees someone suspicious headed for the door, the school can be locked down with a push of a button.
To connect with the author of this story, or to comment, email [email protected].