You don't get musicians and inflatable rides for kids at the grocery store, but they're included this Saturday at some farmers markets for Sweet Grown Alabama Day. The inaugural event will introduce consumers to the benefits of buying locally grown produce, which helps support Alabama's farmers.
Director Ellie Watson said locally-grown products have higher quality than those shipped in from other countries.
"Why not get a better product and support your local farmers?" asked Watson.
In addition, locally-grown products taste better and retain nutrients that would be lost during transportation.
And if there's not a farmer's market in your neighborhood, Sweet Grown Alabama can help you find what you need. Watson said the organization can point you in the right direction.
"Get in touch with us, and we can connect you with a local farmer," said Watson.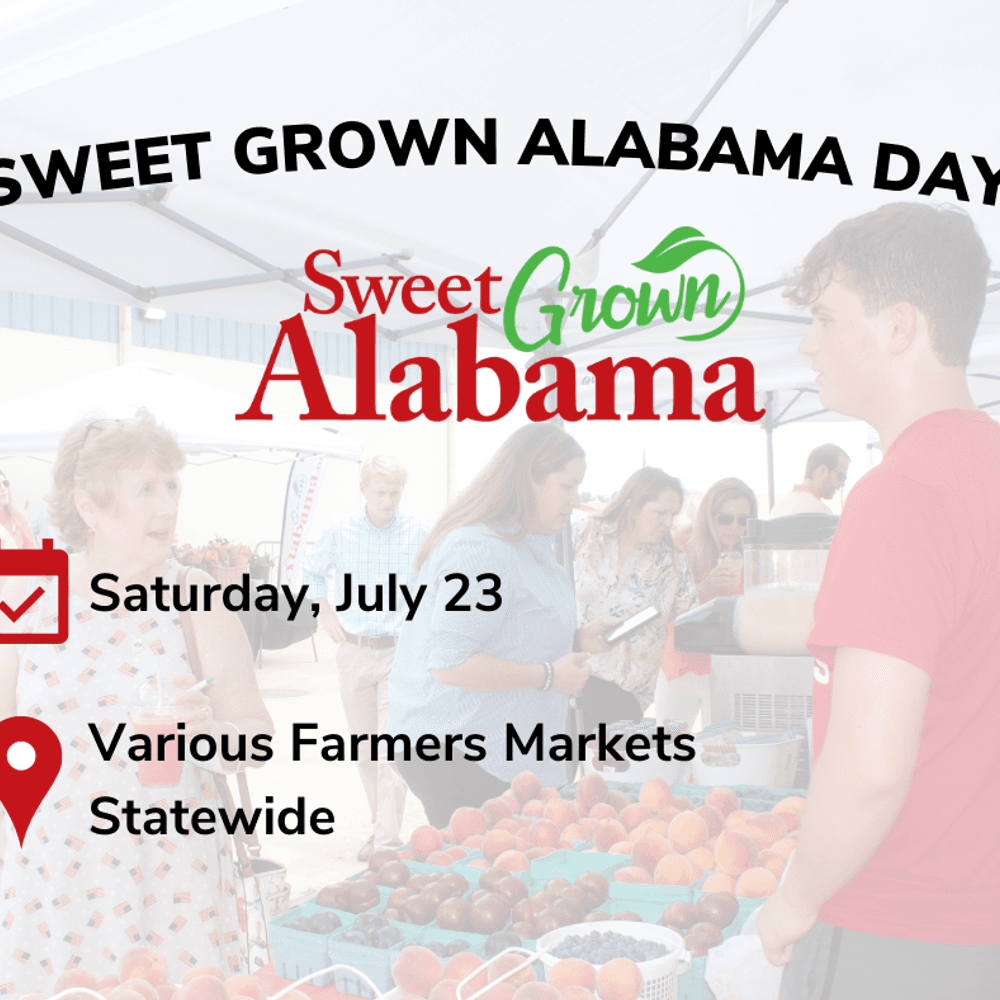 Participating farmer's markets for the event are in Bessemer, Foley, Birmingham, Montgomery, Prattville and Cullman at these locations:
Bessemer Farmers Market (100 14th Street, Bessemer, AL 35020)

Coastal Alabama Farmers and Fishermans Market (20733 Miflin Road, Foley, AL 36535)

Market at Pepper Place (2829 2nd Ave. South, Birmingham, AL 35233)

Montgomery Curb Market (1004 Madison Avenue, Montgomery, AL 36104)

Prattville/Autauga Farmers Market (332 Doster Road, Prattville, AL 36067)

Town of Berlin Farmers Market (461 County Road 1615, Cullman, AL 35058).
There will also be a drawing for locally grown "goodies." Post a photo on social media, share it with the organization, and you're entered to win.
Studies show that for every dollar spent locally at a farmer's market, 60 cents is reinvested in the community. You can find more information along with the location of participating farmers at sweetgrownalabama.org.
To connect with the author of this story, or to comment, email news@1819news.com.
Don't miss out! Subscribe to our newsletter and get our top stories every weekday morning.