It was in 1978 that Dr. Kathryn Coumanis, a supervisor for the Alabama Department of Human Resources (DHR), realized a specific need for women in Alabama. There was a growing problem with domestic violence, and although there were shelters for children, the mothers had nowhere to go. Women were forced to hide in expensive rentals or crash with friends and family who could inadvertently be at risk themselves.
Coumanis took a concern in just a year and turned it into a life-saving reality. Penelope House was established in 1979. It was the first emergency women's shelter in the state of Alabama.
Toni Ann Torrans, the current executive director of Penelope House, says her mother's dream to help other women came true thanks to the Daughters of Penelope, a now international philanthropic group.
Penelope House serves women in Mobile, Washington, Choctaw and Clarke counties.
"This is the place to come to be safe, re-access and then make a new plan," Torrans said.
Women who come into the shelter must be escorted by law enforcement. That is one of the many safety protocols the shelter has in place. Once they come in, they are connected to other resources for longer-term assistance.
Penelope House is a non-profit. The shelter also operates Penelope's Closet Thrift Store, which has a dual purpose. It raises money for the shelter but also provides uniforms and interview clothes for women.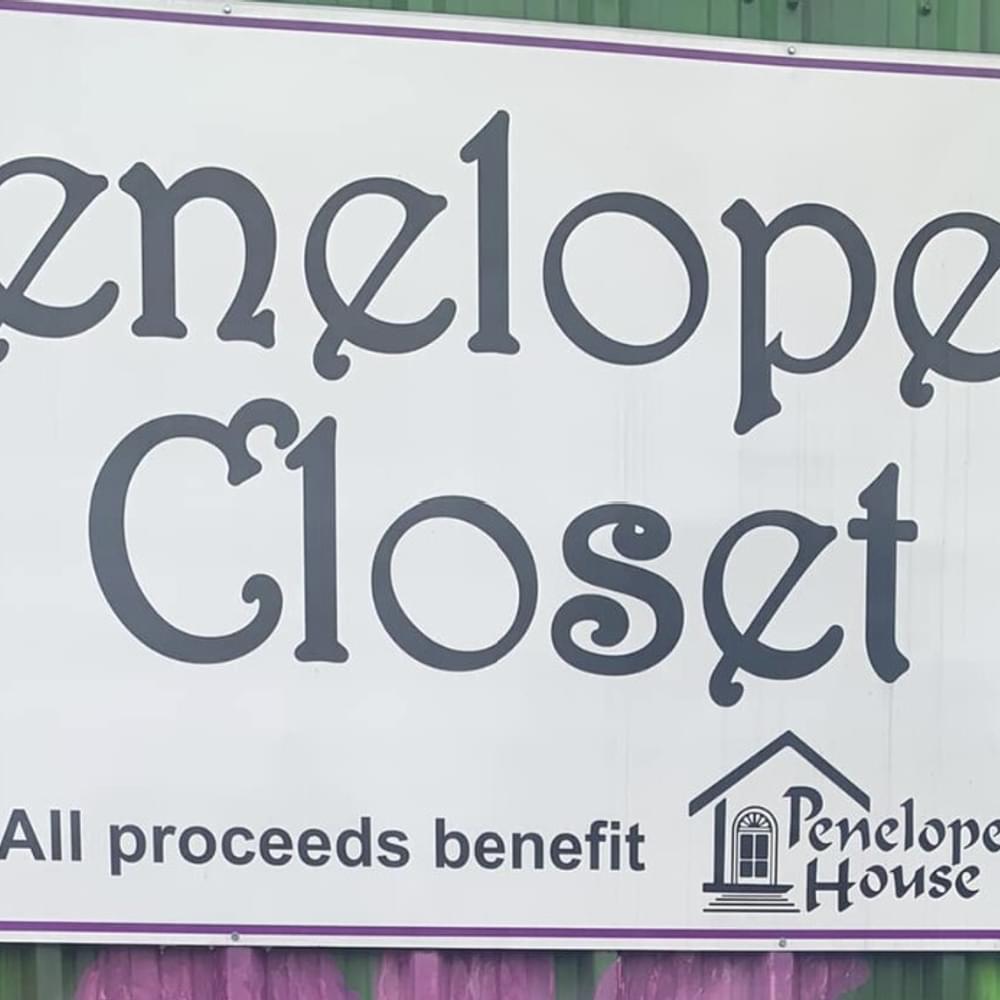 The shelter has expanded since COVID, and Torrans is thankful for the ability to do so, but she said she looks forward to the day when Penelope House is no longer needed.
"It's insane how it started and where we are now," said Torrans. "We used post-COVID money to follow safety protocols, and we had to expand so we could spread out, and so, all of a sudden, I'm in the middle of architects and construction. But the need is there, sadly, and it continues to be there."
Along with helping women in emergencies, Penelope House focuses on prevention and education. February is Teen Dating Violence Awareness Month. Torrans explained that while Penelope House and schools can teach young women about domestic violence, it is also important for them to get a positive experience from home.
"Prevention is key," she said. "But children must learn at home, and parents must model positive behaviors. You have to teach children to respect boundaries and how to speak to people. If you use violence at home, you're going to use violence everywhere. Parents are the first teacher.
"As teenagers, we try to teach them warning signs, how things can escalate and how to set healthy boundaries. We also want to teach teens how to recognize maybe their friends are acting differently and might be in a situation so they can intervene and tell adults."
When women come into the shelter, they are always asked to think about the person they were and the life they had before meeting their abuser. Torrans said that is also a good way to have teens look at their situation.
"They will say, 'Well, I used to go to church, would go out to eat, went to work out and hung out with my friends,' and then they realize themselves they aren't the same as they used to be," she explained.
Torrans has noticed things are getting better for women, and domestic violence victims seem to be getting stronger.
"People realize now that you don't have to stay in a situation like that," Torrans explained. "Now people are more accepting of divorce in situations, especially with domestic violence."
Penelope House shelters 500 to 1,000 women and children each year. The shelter is staffed 24 hours a day.
To contact Penelope House, call 251-342-8994. If you are anywhere in Alabama, you can call 800-650-6522 to be connected to the shelter nearest you.
To connect with the author of this story or to comment, email [email protected].
Don't miss out! Subscribe to our newsletter and get our top stories every weekday morning.