When one is planning a quick getaway trip, visiting Florence, Alabama, doesn't tend to come to mind.

This quaint little town, rich in history, is just the perfect quiet little escape. Every person you meet is kind and eager to help point you in the right direction or to the neatest little shops around. Whether it is a visit to the Ye Ole General Store that first opened in 1947 and still has the feel of that time, or a visit to Creative Jewelers where the cat "Burnadette" — who is a beautiful orange and black tabby — greets you as you come in the door. To say this little town has some of the best customer service would be an understatement.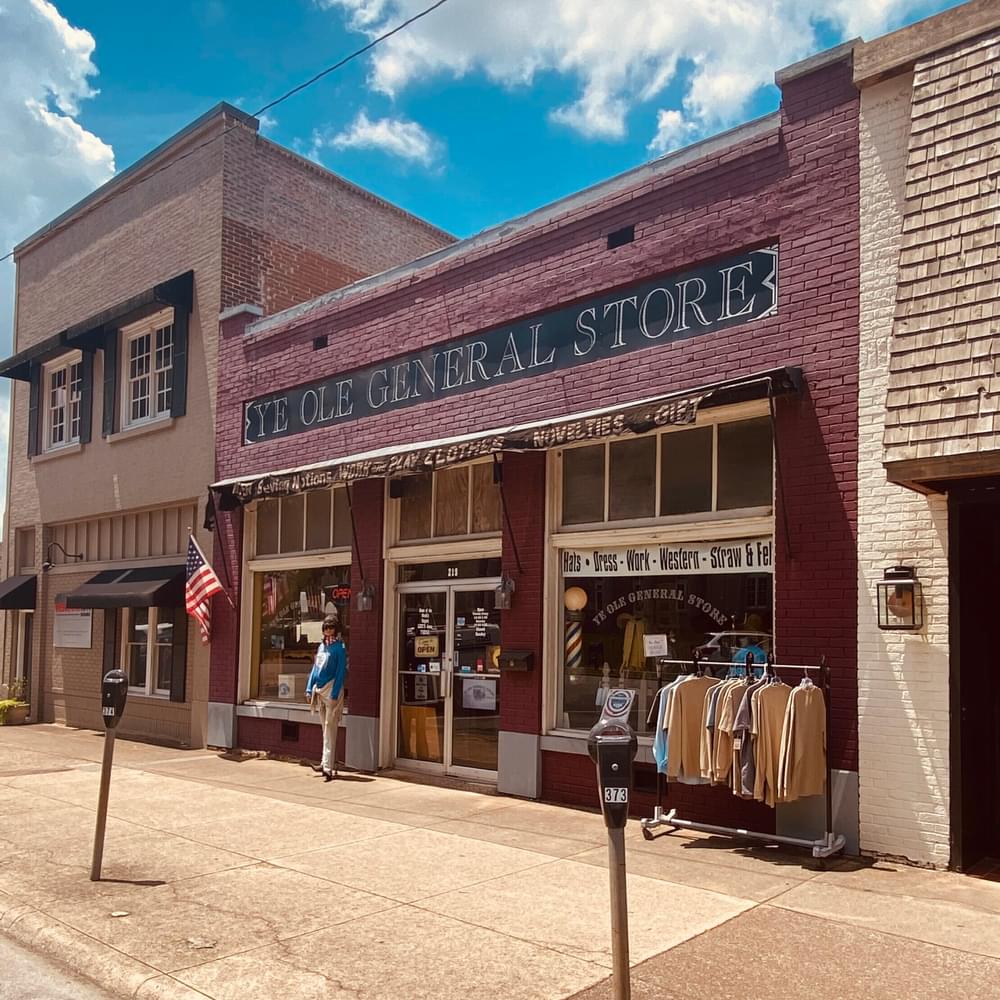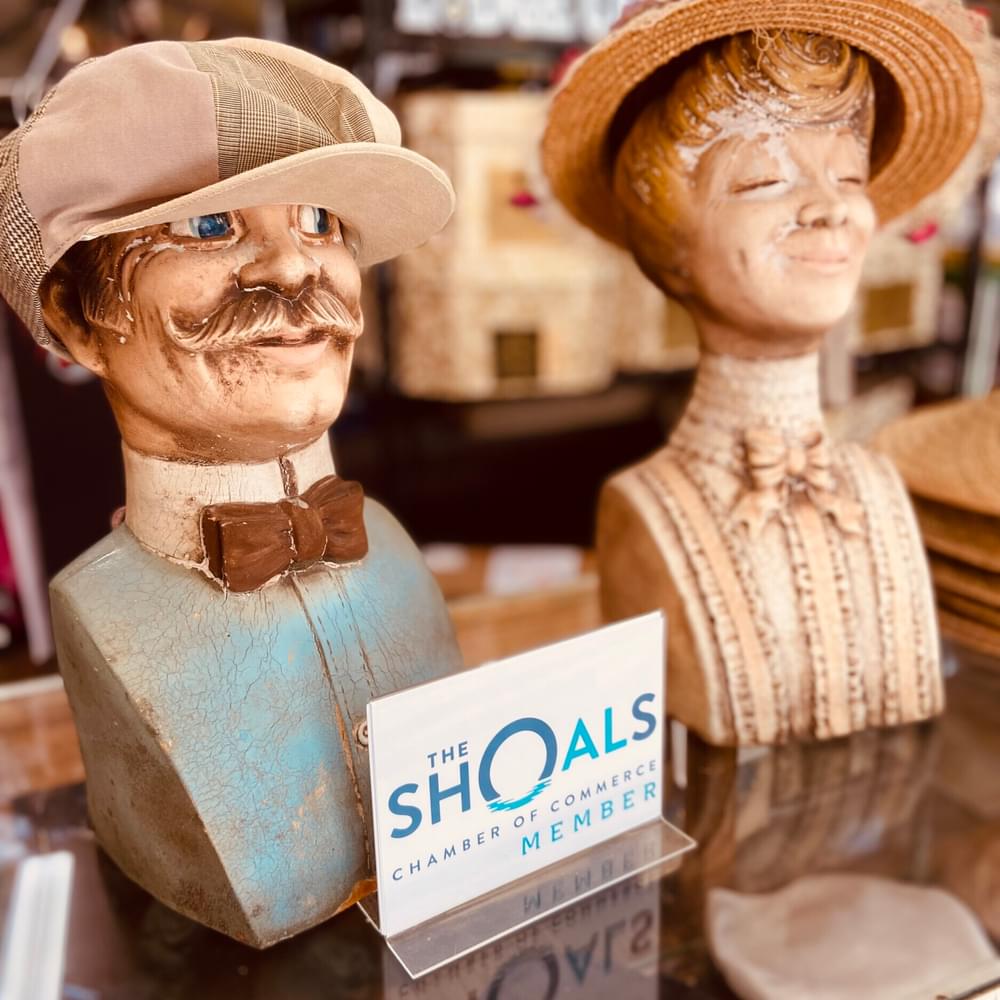 When asking where to stop for lunch, Brandi, owner of Creative Jewelers, pointed me in the direction of Trowbridge's Ice Cream Parlor and Sandwich Shop. Little did I know that stepping inside would be like stepping back in time. This soda shop that opened in 1918 still has the wonderful ice cream parlor decor with the vintage mint green booths and chairs. I sat down with the owner Don Trowbridge, who is the grandson of the original owner, Paul Trowbridge.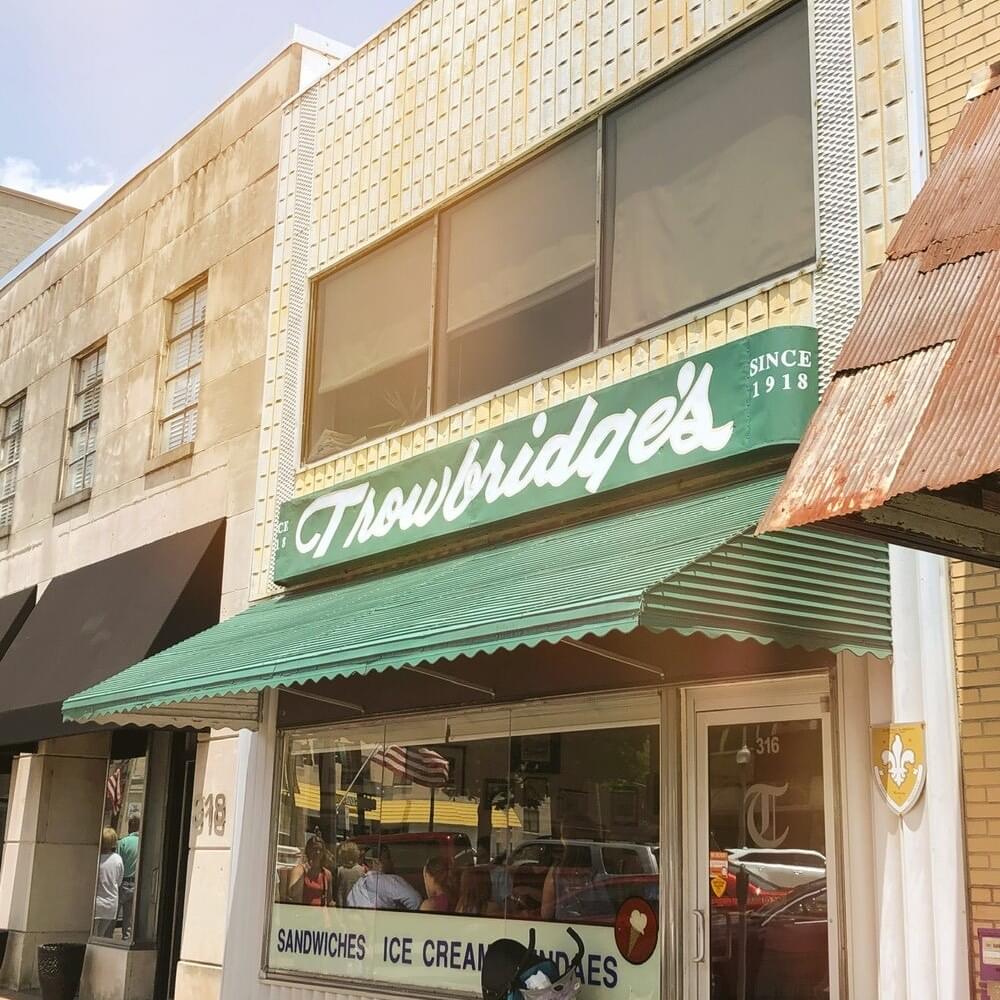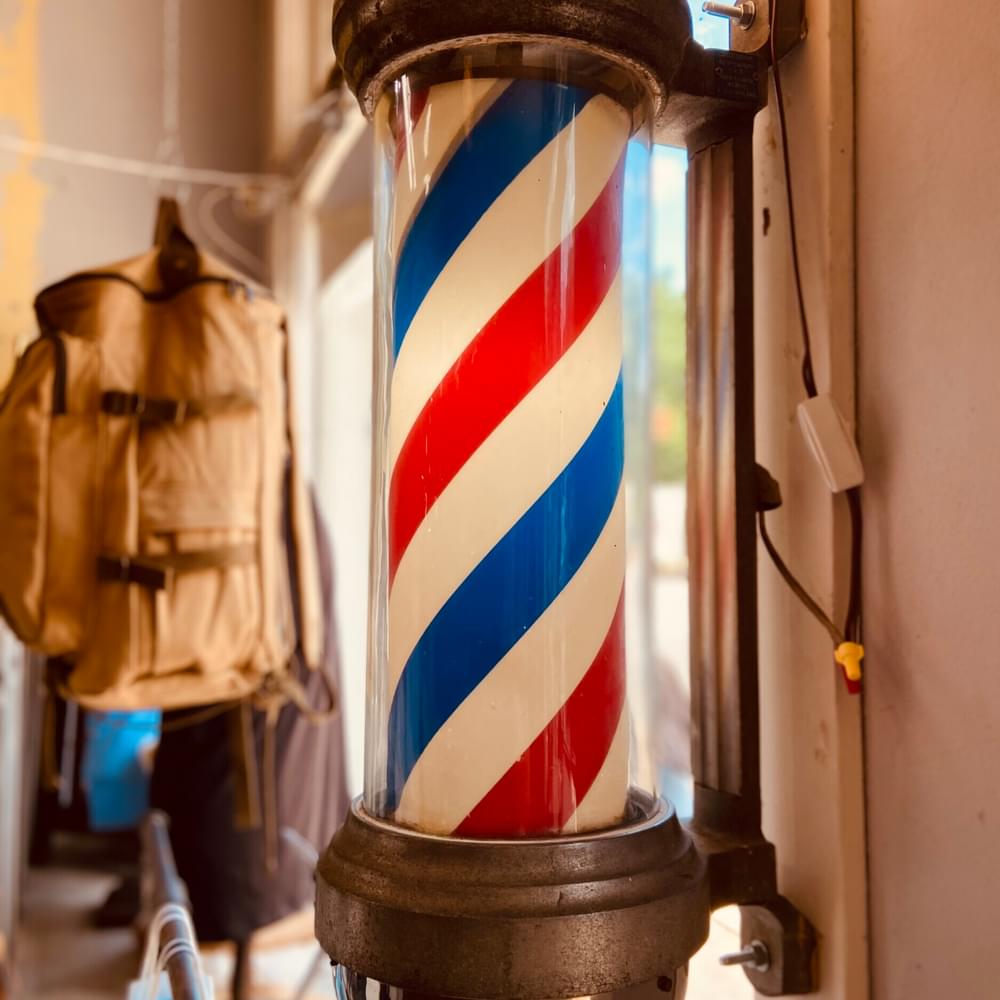 Don told me the story of how this great little soda shop came to be. Paul Trowbridge and his wife relocated from Texas in 1917 after Paul had attended a dairy convention and saw that the little town held great potential. In 1918, they purchased what was then a house owned previously by the Stewart family and built what is now Trowbridge Ice Cream Parlor. Paul, having a lot of knowledge in the dairy industry, decided to try his hand at creating a new ice cream flavor.

This flavor, orange pineapple, is one of the store's most popular flavors and a must to try. It is so good in fact that it became hard to keep up with the demand, and it was more cost-effective to have a company, Midwest at that time, make it and supply it for them. Paul and the owner made a handshake agreement that it would only be made for their shop. Midwest was eventually bought out by another company, and handshakes have become a thing of the past. The new company saw the potential and began selling it to other companies. One of those companies was a drug store right next door to Trowbridge. Needless to say, Paul's daughter who had inherited the business by then was not happy with that decision.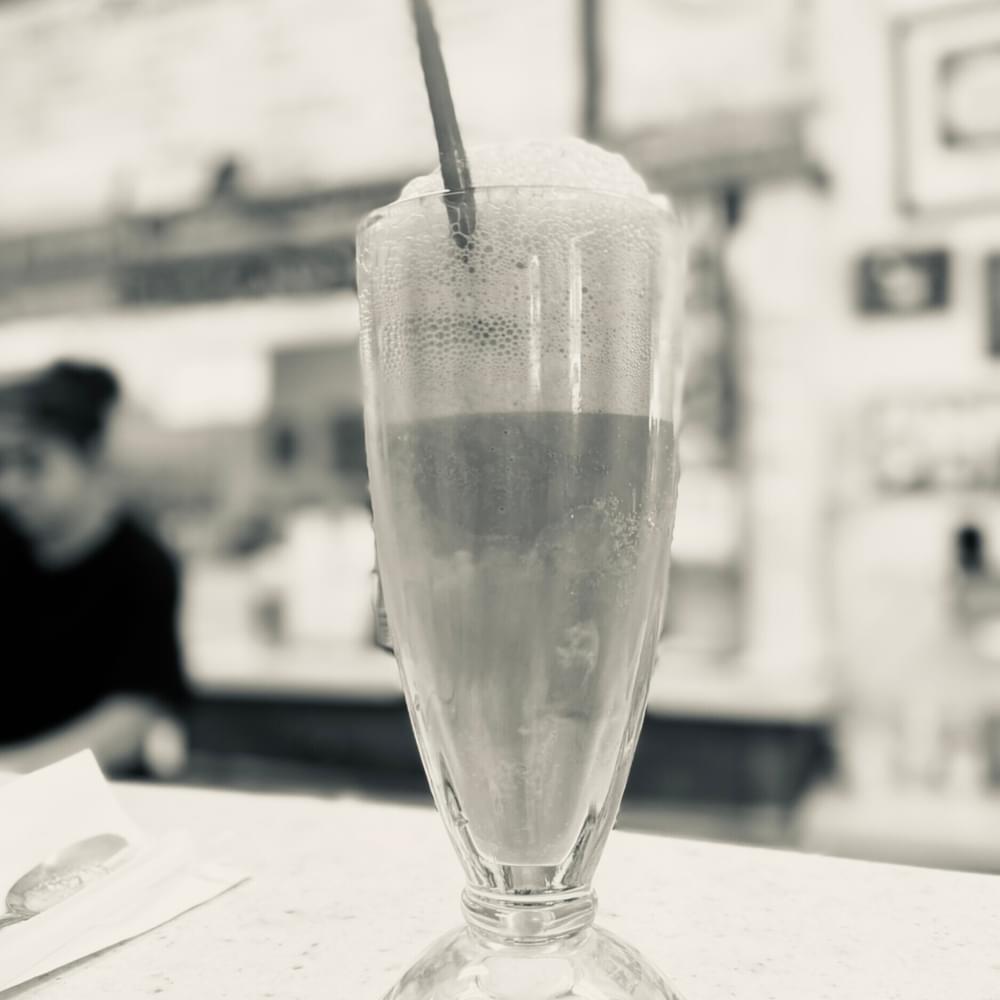 The company decided to discontinue the flavor until Mrs. Trowbridge hung the number to the corporate office in the shop and had all unhappy customers call and complain. The flavor returned and all was well. The shop is full of history and family stories. Mr. Trowbridge's dad was called to fight in World War II. When I asked his son Don, the owner now, what his job was in the war, he replied, "Miss Ashley, that's a funny story." Don added, "My dad was stationed in North Africa and flew from there to England hauling whiskey for the soldiers."

Don and I continued talking about things he remembered about his parents. He said his mom told him when he was taking over the shop, "Son, it's not broken, don't try to fix it." He has stayed true to that promise, and at 85 years old, he is still working hard to keep it that way. He also mentioned that during the pandemic, he closed for a short time but continued to pay his employees as if they didn't miss a day of work. He said, "I didn't want to lose them." Even now, he told me if one worker is out, he will roll up his sleeves and help in the kitchen.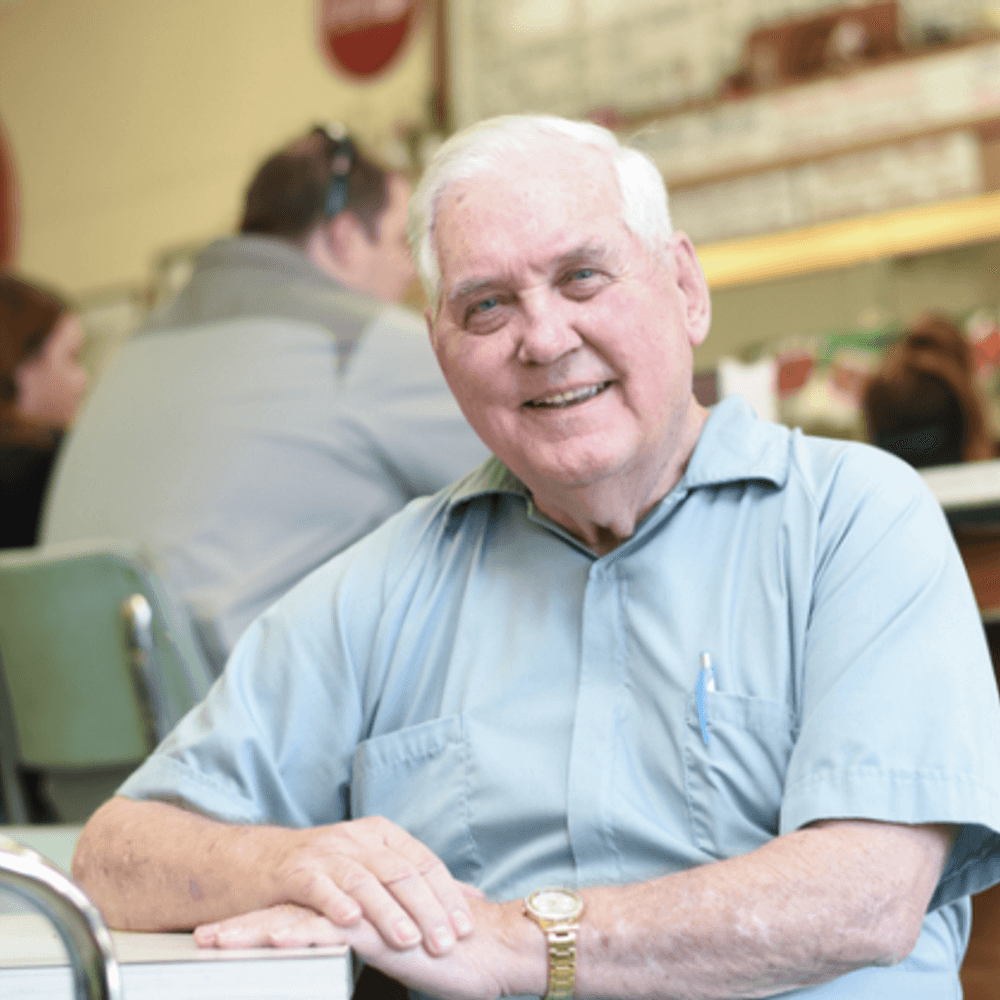 This little shop is also known for its friendly ghost, who Don told me all about. Charles Daniel Stewart, whose family owned the house that sat where what is now Trowbridge Ice Cream Parlor. When he came back home from war, his mother had instructed him to secure all of their valuables and bring them into the home to be hidden. According to Don, he says that the Yankees were tailing Charlie Daniel and as he entered the door of the home, he was shot and killed. He is known to sit in the window of the parlor for visits in the evening.

A visit here isn't only about the food — it's the history.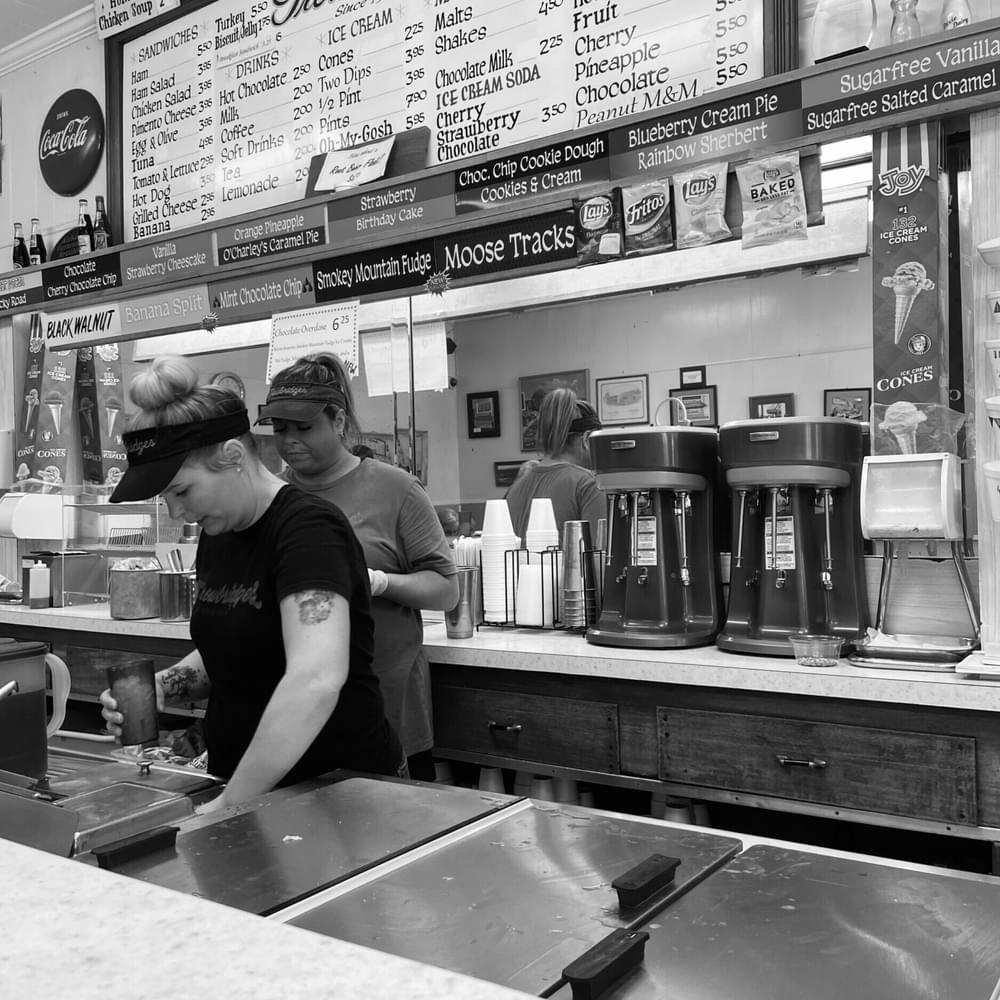 If you're hungry, though, the chicken salad sandwich is to die for, and for dessert, I recommend the banana split that could feed four. This little town has a lot to offer, and I hope to go back soon.
It is definitely a place to add to your list of places to visit in the great state of Alabama.
Don't miss out! Subscribe to our newsletter and get our top stories every weekday morning.