He got his first guitar when he was only eight years old and he was on stage a year later. Singing and playing at the World Famous Tootsies Orchid Lounge, little Jackson Capps played "I Walk the Line" by Johnny Cash.
Little did he know, some years later, he would make a return to Music City for good.
Capps is now living in Nashville and is making a name for himself. After recently opening up for the band Alabama at a concert in Pittsburgh, Capps said it's safe to say he accomplished his 2021 resolution.
"One of my goals for 2021 was to open up for an artist and I never thought it would be Alabama," said Capps. "That was definitely the best experience and the most fun for sure that I've had on stage."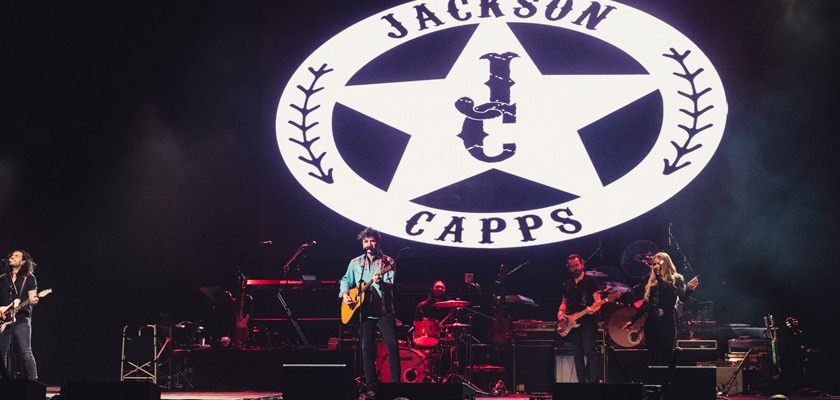 In 2022, Capps hopes to continue living his dream and open up for even more big names.
The next big thing for Capps is releasing his latest video for his single, "LAX." He hopes the video will be released in the next couple of months.
Meanwhile, Capps won't forget where he came from.
"Alabama taught me the Southern hospitality, and I try to take that everywhere I go," Capps said. "My taste in music, I don't think I would've learned that anywhere else. I try to carry it with me because, in Nashville, we meet people from everywhere, and I've just got to remain a good ole Southern boy."
The hardworking singer also owns his own publishing company. He records his own songs and songs that are pitched to him. His friend, Jack Key, who has a family history in the music business, work together to make the magic.
"He's grown up in the business," Capps said of his friend. "His dad was a publisher. A lot of the old Nashville cats like Tom T. Hall and Dave Dudley and a lot of those way back when they were popular."
With Key's experience, the two are able to produce unique sounds and beautiful melodies.
"As long as it's a good song that I believe in, I record it," said Capps. "I write a lot of bad songs but if a song is good, I'll do it."
The attraction to the stage came to Capps as a young boy.
It was during a trip to the Grand Ole Opry, when Capps was 12 years old, that he ran into one of his biggest influences. He met Marty Stuart, who later sent him a package in the mail with autographed items. A few months later, Capps visited Stuart backstage at the Grand Ole Opry. While talking to Stuart backstage, he told the country legend that he knew how to play "Farmer's Blues," and they played together. Later during Stuart's performance, he asked Capps to come up on stage with him. They played "Farmer's Blues" in front of the crowd.
After graduating from Hewitt-Trussville High School, Capps took a chance, packed up his things, and headed for Nashville.
Capps has his own style. It's country with a little rockabilly flair.
You could call his songwriting abilities natural. Capps said he never knows when he will get an idea for a song.
"Sometimes something comes to me when I'm driving down the road," said Capps. "I'll try to pull it out of the air or I try to take it from something that's happened in my life. Inspiration can come from anywhere. I don't enjoy writing about trucks and tailgates. I want to write about real stuff and I think we've got some good songs we've been writing and working on."
If you're visiting Nashville and you want a little taste of home, you can probably catch Capps at one of the many venues on Broadway. Click here to stay up to date on the young artist and his many ventures.