The Exceptional Anglers event "Gone Fishin', Not Just Wishin'" is teaching basic fishing skills to students with special needs from Alabaster, Pelham City, Shelby County and Jefferson County school systems.
A new group of students, kindergarten through age 21, are being bused to the marina at Oak Mountain State Park each day. The event's first day was Wednesday, and it will be held through Friday.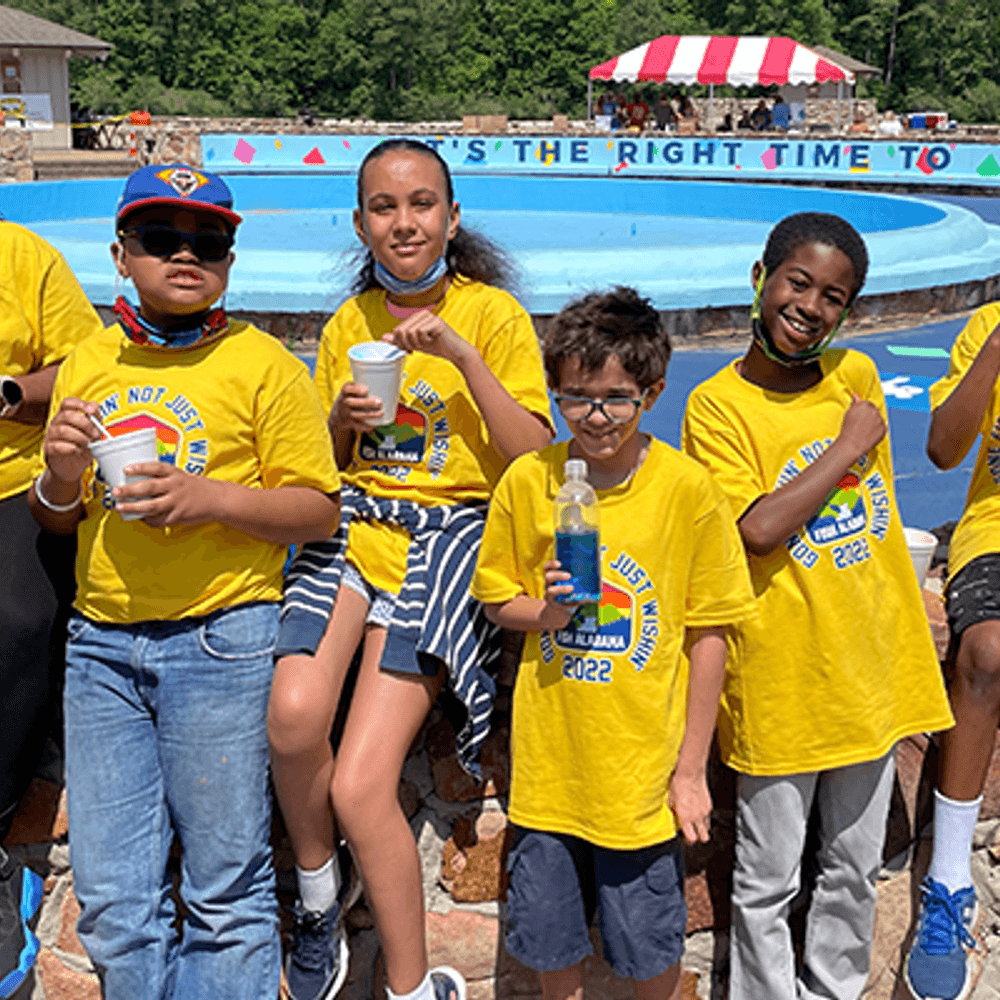 "We wanted for kids to be able to access resources in Alabama," said Susan Wirt, director of special education and individual testing for Jefferson County Schools. "A lot of our intellectually handicapped kids… really didn't even know that this place existed, and there's so many resources here… You can do so many kinds of things at Oak Mountain."
Wirt said students get to spend all day at the state park, arriving back at school just in time for dismissal.
While at the marina, students remain with their class, rotating around to different activities such as arts and crafts, snow cones, a bouncy house and, of course, fishing.
"We try to make sure [the activities] are age-appropriate for these kids because the activities for kindergarten, first and second [graders] are different than 18, 19 and 20 [year olds]," Wirt said.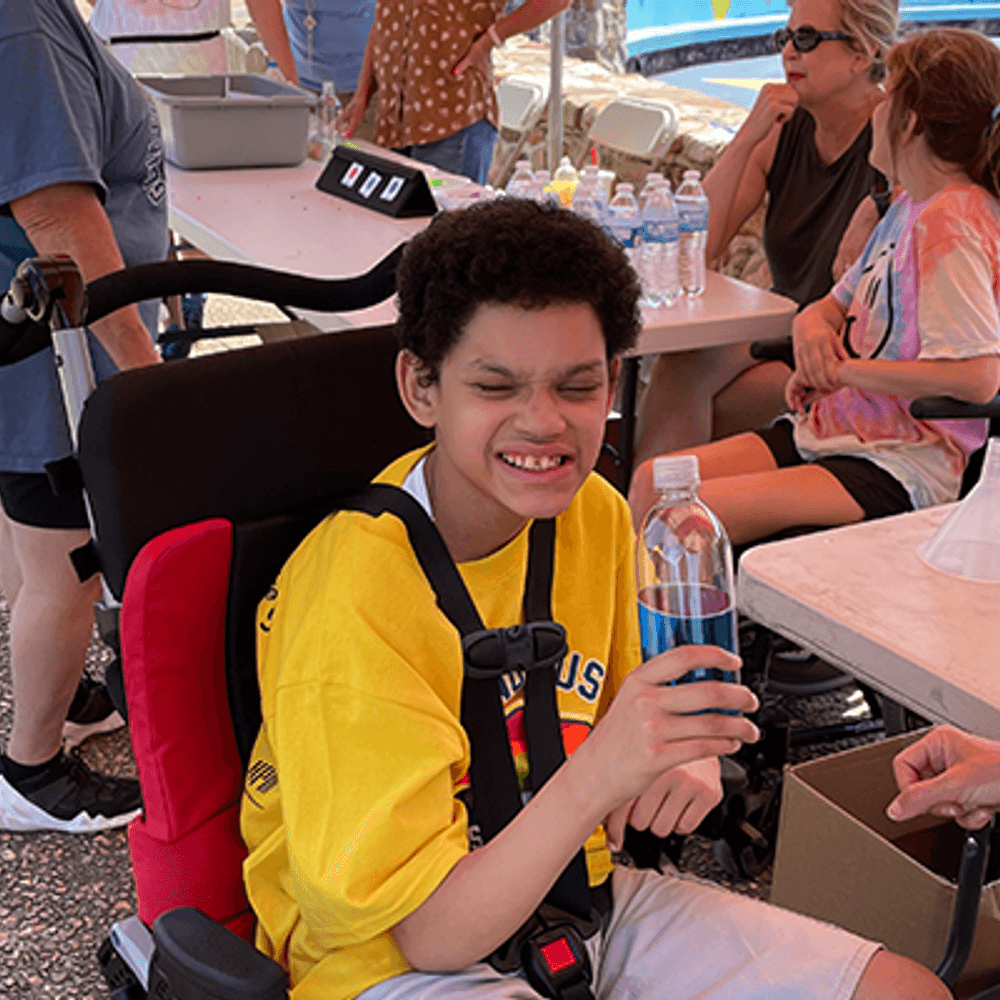 Appreciating Oak Mountain
Wirt said the federal government mandated that school systems develop ways to facilitate the transition for special needs children as they move on.
"Most of these kids can stay until they're 21, and there's not a lot of resources out there after kids are 21 in terms of where they will live, activities they can do," Wirt said "…What this does is it says, 'There are opportunities out there that you can access. You can get physically active. You can get physically fit by appreciating nature in this wonderful facility.'"
Wirt said she appreciates Oak Mountain State Park and the help they've given to the event since its inception 28 years ago.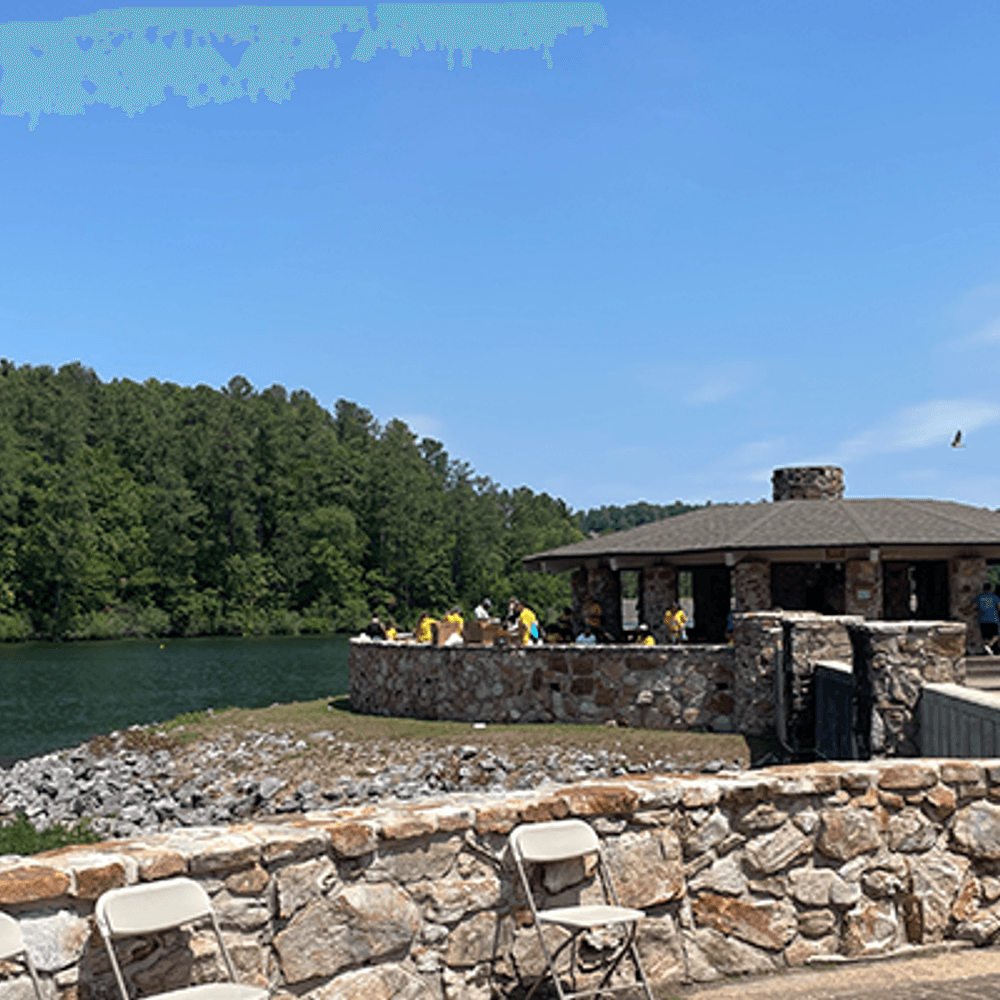 Reeling in (and eating) fish
The pond is stocked with feeder bass and catfish for the children to catch. Volunteers from Alabama Power take a picture for the children to keep whenever a child catches a fish.
"It's a good opportunity," said Matthew Marshall, assistant chief of the Fisheries Section of the Alabama Division of Wildlife and Freshwater Fisheries. "... It gives [the kids] the opportunity to spend a day outside and catch some fish. They've got some other activities going on as well. [The Fisheries Section has] staff on-site that have participated in the coordination of the event, and we've also stocked some catchable-size channel catfish out here to give the kids the opportunity to fish maybe for the first time."
Hadaway's Good Little Worm Farm gives the event a special deal on worms, which some of the kids learn to put on the hook themselves, according to Wirt. "[But] some won't touch it."
One-on-one volunteers are on the dock at all times while the children are fishing, and kids are given life jackets to wear for safety. Volunteers help kids reel in the fish if they need it, put the worms on the hook and remove the fish from the hook.
Wirt said she's seen most of the kids catch something.
When they do, they are released back into the water, but frozen fish are donated from Mississippi, and a former bus driver and special education aid has been frying fish for the children since the program began. She also fries onion rings, chicken and hush puppies.
Volunteers from several companies, including Alabama Power and Spire, assist on site.
Wirt said they also do a canoeing event in the fall and spring. "We put them in boats, and we take their parents, so the parents understand all the resources that are available."
To connect with the author of this story, or to comment, email will.blakely@1819news.com.
Don't miss out! Subscribe to our newsletter and get our top stories every weekday morning.