Don Siegelman may have recently been uninvited to one event in Brewton, but he was the guest of honor at another.
The former governor shared an outdoor dinner at a private home with about 40 people, including old friends and guests of his hosts. He was in town promoting his book, "Stealing Our Democracy," and everyone attending the dinner went home with an autographed copy.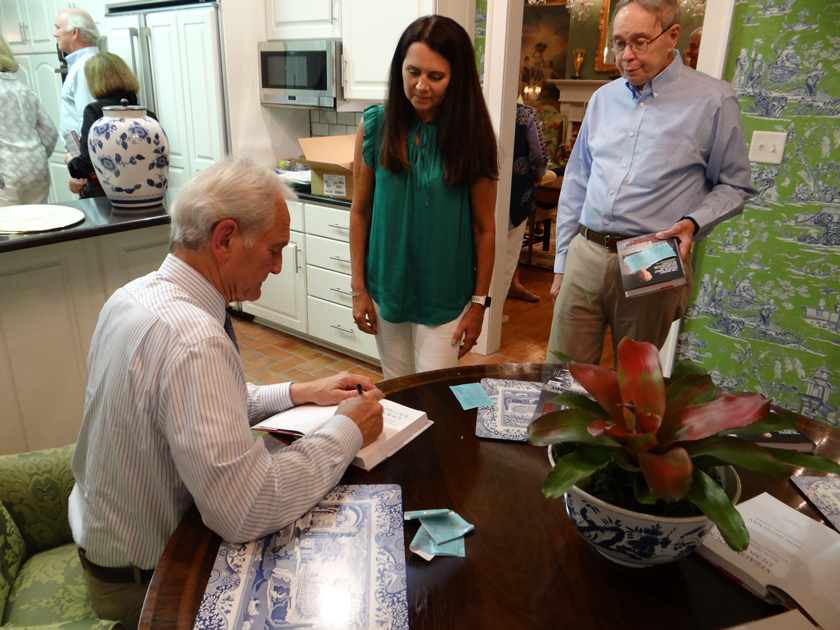 Siegelman moved from table to table during dinner, chatting with guests and at one point even taking time to play with the family cat. As dessert was served, he gave a 10-minute talk about his experiences and what he hoped for the future.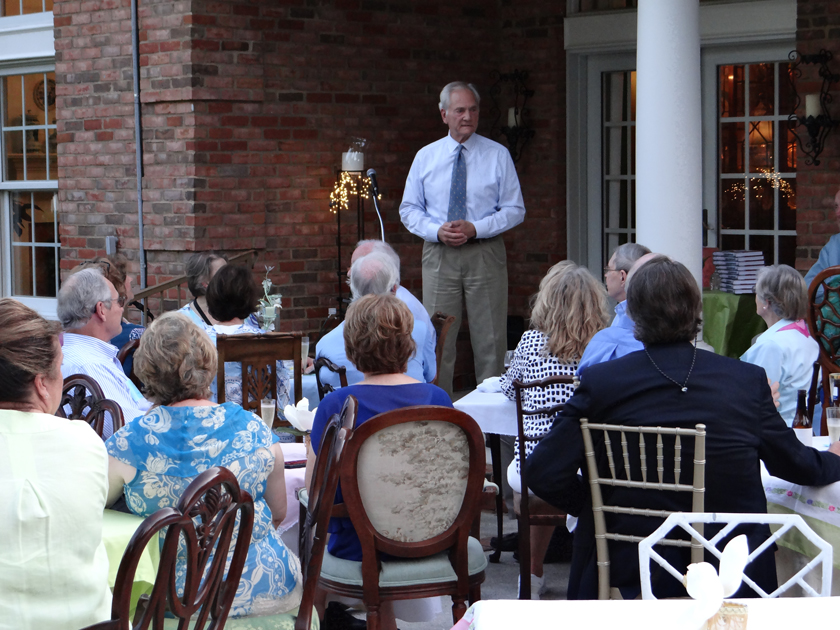 "I hope I can encourage you about the future of our democracy," Siegelman said. "Good work is more than what we hear in church. You have to act on it."
Siegelman, who served one term as governor followed by five years in prison after a bribery conviction, talked about his trial and the political motivations behind it.
"I've never been bitter because I knew who was doing it and why," Siegelman said. "My election was a threat to gaming in the southeast."
He added that his time in prison was eye-opening, relating a story about an illiterate inmate: "The man told me, 'Governor, they know I can't read. Why do they give me books?'"
Siegelman pointed out that many prisoners who complete their sentences often have no job skills when they are released back into society and need training while incarcerated.
He shared a story from his childhood about the first time he'd heard a derogatory term once used against Black people and his father told him to look it up in the dictionary. When he couldn't find it, his dad told him it was not a real word but an offensive slang term, to never use it, and to call all Black men Sir and all Black women Ma'am.
Expressing his motivation for seeking the highest office in Alabama, Siegelman said, "I ran for governor because I had this passion for education. And I still believe every child has a God-given right to be able to reach their dream."
Siegelman got his law license back last year and currently does only pro bono work, having recently worked on a death row case in South Carolina.
"My purpose is to balance the scales of justice and reduce the abuse of power," Siegelman said.
When asked what he thought of the current national Democratic Party's apparent tilt to the far left, he said, "They need to talk more about bread and butter issues."
To connect with the author of this story, or to comment, email [email protected].
Don't miss out! Subscribe to our newsletter and get our top stories every weekday morning.