A Huntsville taxi cab driver raced from police into Tennessee Wednesday after failing to pull over for a traffic violation.

The Huntsville Police Department attempted to stop 35-year-old Krystal Lynette Perkins near Bob Wade Lane and 231 North at approximately 10 a.m.

Perkins refused to pull over and fled North into Meridianville, where the Madison County Sherrif's Office picked up the pursuit. Perkins drove the cab through Hazel Green and then escaped into Tennessee, where the Lincoln County Sheriff's Office was waiting for her.

According to the Madison County Sheriff's Office, Perkins intentionally struck one of the Lincoln County Sherrif's Office vehicles, causing her to lose control. The cab wrecked, and Perkins was arrested at the scene.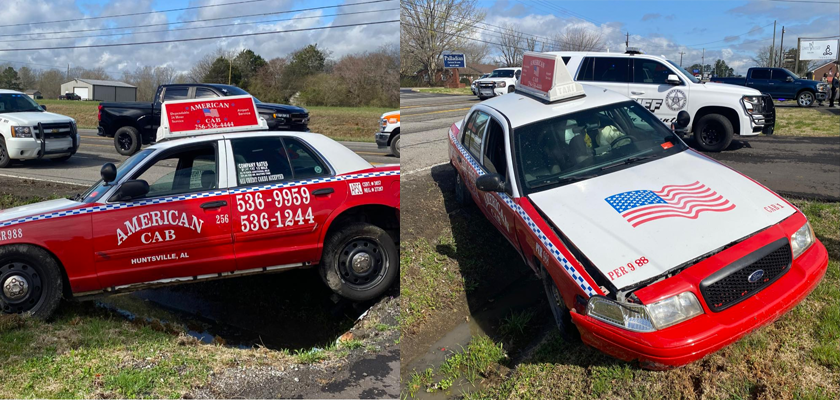 Perkins will face multiple charges, including a felony charge for evading arrest in Tennessee.

Police asked Perkins why she didn't stop, and she said, "I just didn't feel like stopping today."

There were no injuries as a result of the incident.

The Madison County Sheriff's Office was informed Perkins is no longer employed by the taxi cab company.
To connect with the author of this story, or to comment, email will.blakely@1819News.com.