BIRMINGHAM — On Tuesday evening, over a hundred community members gathered at the Levite Jewish Community Center in Birmingham to stand in solidarity with the Jewish state and pray for Israeli forces and hostages.
The security-heavy event was hosted by the Birmingham Jewish Foundation (BJF) and included speakers such as Alabama Attorney General Steve Marshall, several local rabbis, BJF CEO Danny Cohn, a former Israeli Defense League member (IDF) member, Retired USMC General Charles C. Krulak and others.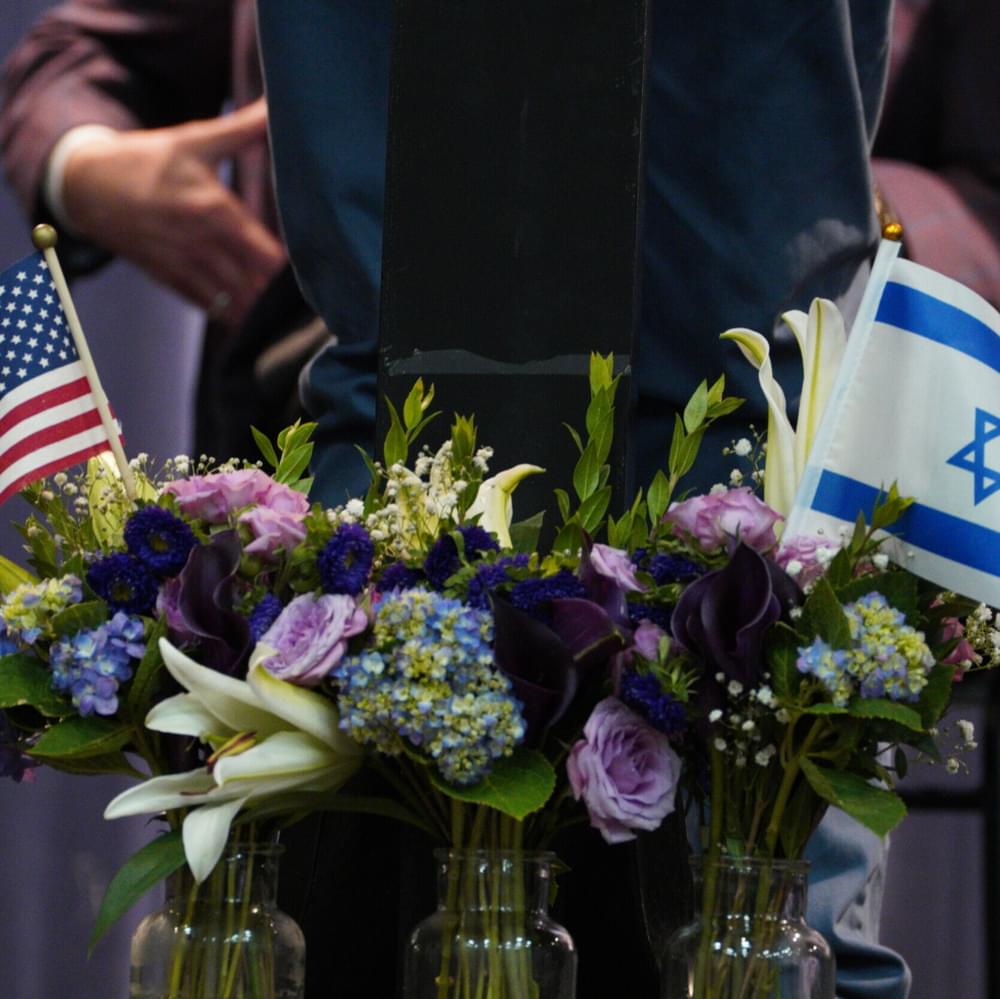 "Many of us in this room are feeling the same way," said Rabbi Steven Henkin. "Whether it's because we have family and friends in Israel because we have family or friends who are being sent off to war because we have memories of our visits to the holy land or we're just appalled at the actions taken against innocent people."
He continued, "We join together in mourning tonight. Let us hold. Let us comfort. Let us support each other. And then let us act to hold, comfort and support our Israeli brothers and sisters who need us so desperately now."
"To the people of Israel, our message is clear: even though miles separate Birmingham from Jerusalem, our hearts, prayers and souls are intertwined," Cohn said. "You are not alone in this fight. In your resilience, we find strength. And in your hope, we find inspiration. And in your spirit, we find a mirror to our own indomitable will."
Members spoke between bouts of intercessory prayer for Israel in its continuing battle, led by Rabbis and a former member of the IDF.
Some Jewish speakers addressed the similarities between Saturday's attack and other anti-Jewish attacks that prevailed in the 20th century and beyond.
"Let us never forget that we looked and saw the murders and the innocent taken to hiding places over the border of Gaza, only to be brutally beaten and raped and degraded by Hamas on social media," said Jewish community member Steven Brickman. "For all, this attack was reminiscent of the horrors deep in our Jewish soul in our past with the Czarist Pogroms in Russia and Eastern Europe and the Nazi death camps that killed six million of us. We, as Jews and Christians who love Israel, understand this weekend was the worst day in the history of the Jewish people since the Holocaust."
Marshall took the podium to pronounce his support for Israel.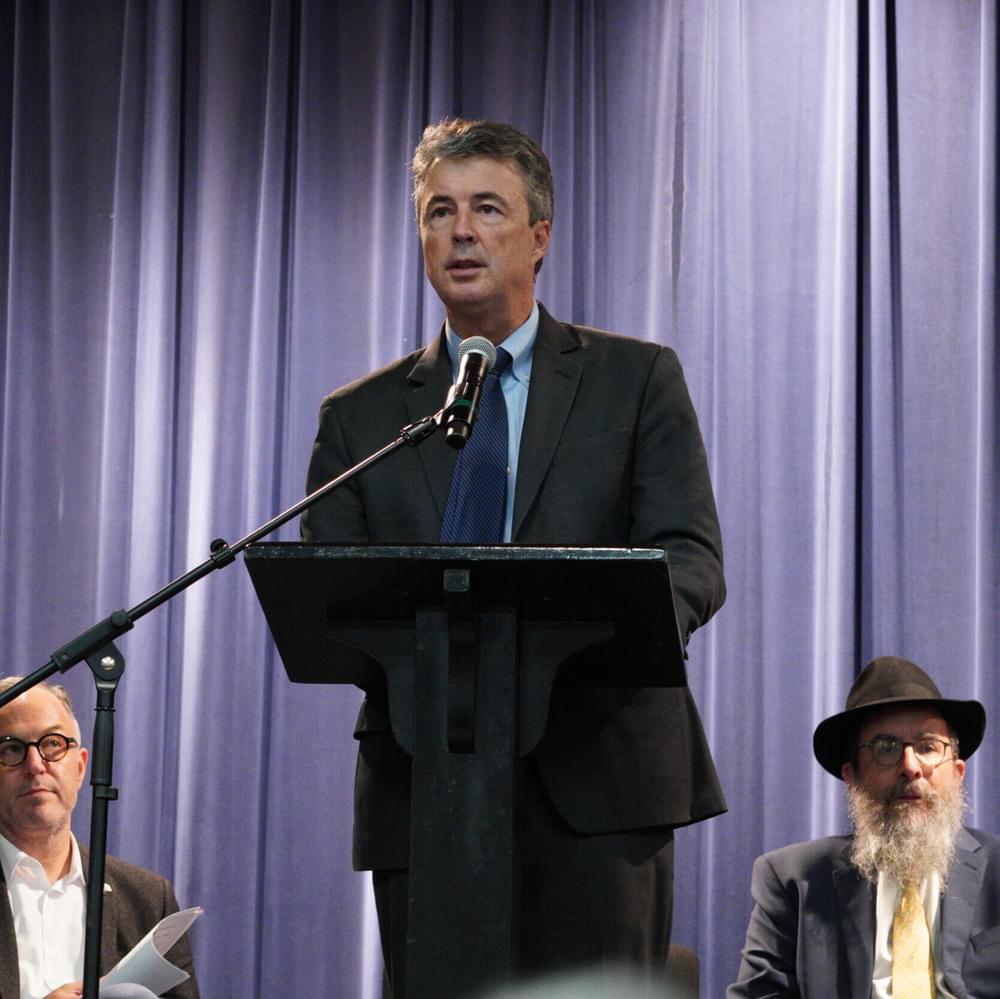 "I have the privilege of serving as the attorney general for Alabama," Marshall said. "But I would hope that you don't view me from that position tonight, but instead view me from a different lens, and that is someone who is not a member of this community but stands with this community, stands with the nation of Israel, and stands with the people of that great nation."
Marshall spoke briefly of several occasions when he visited Israel, describing his affection for the Israeli people.
"If I were to describe those moments for me, I would tell you that I felt like I went home," Marshall continued. "Not only did I feel a kinship with the land, but very much a connection to the people I had an opportunity to meet. Israel will always be special to me."
Denise Gilmore, the senior director of the social justice and racial equity division in Birmingham Mayor Randall Woodfin's office, also addressed the crowd.
Woodfin was recently criticized after tweeting support for Israel and promptly deleting the tweet when it received backlash.
See: Birmingham Mayor Woodfin deletes his 'stand with Israel' tweet after backlash
Gilmore read a statement from Woodfin while also drawing attention to the "historical bond between the Jewish and black communities in the pursuit of human dignity and freedom from oppression."
"I want to make my position very clear: the attack on Israel was an act of terrorism by Hamas," Woodfin's statement read. "The killing and kidnapping of innocent people should be unacceptable to everyone. I support Israel protecting the lives of its innocent citizens, including its children."
To connect with the author of this story or to comment, email [email protected].
Don't miss out! Subscribe to our newsletter and get our top stories every weekday morning.