Property owners near Lay Lake believe Alabama Power is responsible for flooding, environmental damage and road damage around their neighborhood.
Residents of Peckerwood Creek have already met with Alabama Power representatives and have asked them to address the issues. They hope their situation is handled soon because property owners like Kevin Forsyth said the issues have been going on for too long.
"It looks like Beirut," said Forsyth. "It looks like a warzone, and they knew this was going to happen, and they didn't even attempt to do anything for a buffer, for aesthetics or the road."
Forsyth's home is near Lay Lake, which is home to one of the 14 hydro facilities along the Coosa River that Alabama Power manages. Forsyth told 1819 News his property value had likely plummeted.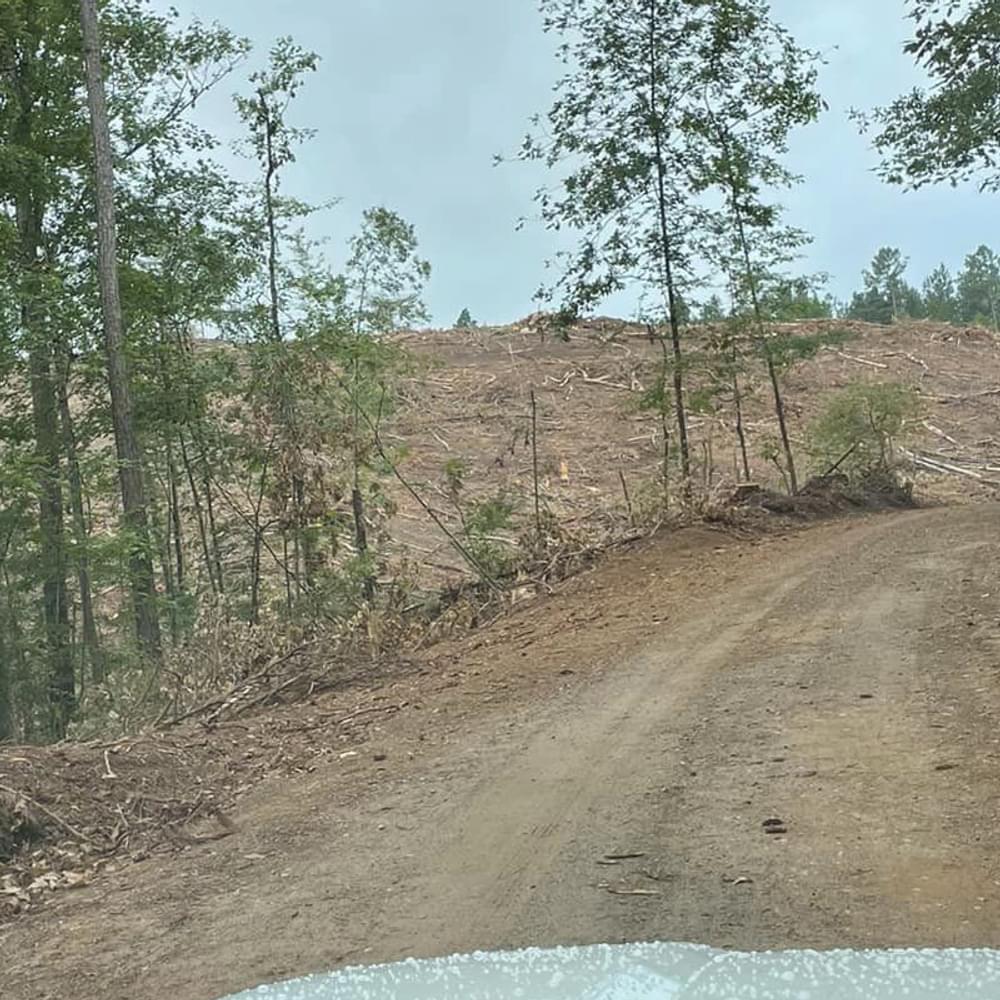 "The devaluation of property in our area when everybody else around the lake is going up is insane," he said. "The quality of life enjoyment of our property has gone down significantly all due to the terrible management of the lake and out of control timbering based on pure greed of the property Alabama Power owns around the lake."
Others have started a discussion about how to get the attention of Alabama Power and local officials. Roadways with large potholes and environmental impact are at the top of their list of concerns. They are requesting dredging in the creek because of silt buildup that has caused bass beds to be destroyed and mussels to be killed on top of making the creek level more shallow.
Forsyth said another reason for the creek impact is that proper precautions are not taken when there is heavy rainfall and, in some cases, flooding.
"In April 2020, we had a big flood, and they knew it was coming," he said. "My house looked like it was in the middle of the Mississippi.
"They refuse to dredge, they refuse to help, they refuse to be an advocate, and nobody wants to do anything."
The residents have gone to the county but said they were told the county doesn't have enough money to make the needed repairs. Coosa County Commissioner Lamar Daughtery was unavailable for an interview but did tell 1819 News he has given information on obstacles the county faces to Forsyth. The county has recently repaired at least two roadways in the area.
"The county doesn't have the money and Alabama Power because of the law doesn't even pay taxes," Forsyth told 1819 News. "How is it that a regulated utility can get away with this much damage and destruction? Here they are winning all these awards for environmental friendliness and, 'We're doing all this right,' and they publish all this crap and it's the opposite. It's all a charade. We are their customers, for God's sake. We are the ones that pay their stinking salaries, and this is how they deal with us?"
The property owners plan to file formal complaints with ADEM and the Federal Energy Regulatory Commission but have not yet done so.
1819 News contacted Alabama Power and was told officials with the power company had shared responses to these issues with Forsyth.
"Alabama Power has looked into those issues and addressed them as best we could over the years, where we have responsibility," Alabama Power communications specialist Anthony Cook said.
Some residents say the trucks doing the timbering work should be responsible for the damage caused, while others say garbage trucks have caused more damage than anything else.
The Alabama News Center, an online promotion tool for Alabama Power, posted a story about the importance of Lay Dam. It was the first hydro facility the company started in 1914.
"Alabama Power owns and operates 14 hydroelectric plants, which produce zero-emission, lower-cost electricity – with storage capacity for reliability – for customers across Alabama," the story stated.
Alabama Power has created nature trails and other projects on and around lakes where they operate hydro facilities.
"These lands allow people to explore, learn and grow a deeper appreciation of our state's ecology and natural beauty. They allow our citizens to access and enjoy our lakes. They are inclusive and open to all," said Ed Windsor, recreation development assistant with Alabama Power after the development of The Preserves at Little Fox Creek on Lake Harris. "The Preserves project is unique in that it gives us a chance to take existing areas around lakes and create a space for residents to not only learn about and enjoy nature but also make memories and see the importance of protecting our environment."
To connect with the author of this story or to comment, email erica.thomas@1819news.com.
Don't miss out! Subscribe to our newsletter and get our top stories every weekday morning.