Former State Sen. Roger Bedford died at his home in Tuscaloosa Wednesday following a battle with cancer. The 67-year-old had been state senator representing District Six, which surrounded his home of Russellville in Franklin County of northwest Alabama. He served in the State Senate from 1982 to 1990 and 1994 to 2014.
Bedford was an outgoing personality who could brighten a room upon entering and meet everyone in the room in minutes.
He was an old-school Alabama Democrat. His role was to bring programs, economic development and funds to his home district.
A saying in Bedford's senate district was: "If Roger Bedford can't get the funds for you, you can't get the funds, period."
A young Bedford, still in law school, assisted his congressman and mentor U.S. Rep. Tom Bevill (D-Jasper) in the early start of plans to build an interstate from Birmingham to Memphis, later named Corridor X and then I-22.
Bedford asked Bevill why Alabama construction would start first on the western part of the road in Marion County rather than on the much larger Birmingham end. Bevill answered, "That's easy. The western part is in my district and the Birmingham end is not." Lesson learned.
Bedford had been Alabama spokesman in 1984 for presidential candidate, Ohio Sen. John Glenn, a former astronaut and the first American to achieve orbital flight.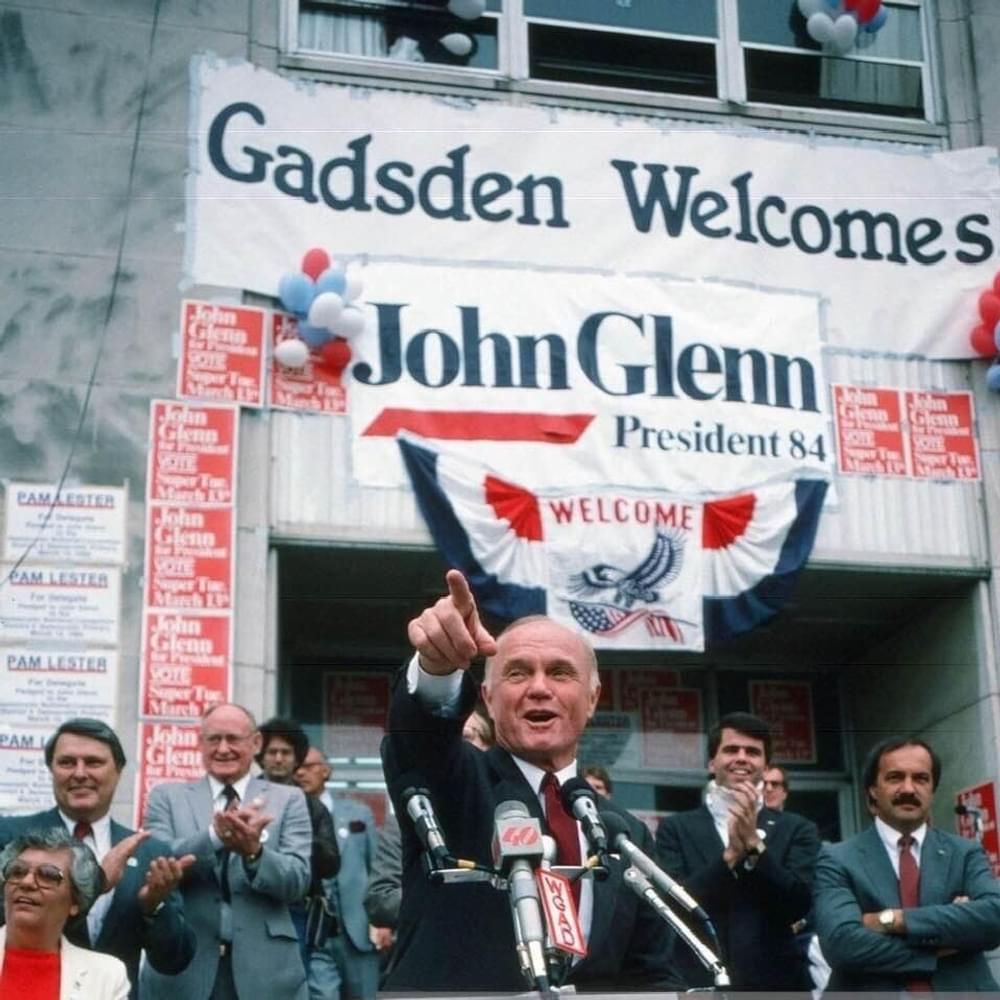 Bedford was a stem-winding stump speaker. Glenn's daughter, Carolyn Ann Glenn, who campaigned with Bedford in Alabama, told audiences, "The way we speak is a lot different from the way Roger speaks."
Bedford revived a chant for Glenn's presidential campaign that had been made famous when John Glenn orbited the earth, "GO, GLENN.'
Bedford lost a race for state attorney general in 1990.
Bedford won the Democratic nomination for U.S. Senator for the open seat of retiring U.S. Sen. Howell Heflin in 1996, losing the general election to then-state Attorney General Jeff Sessions 52% to 45%. Sessions served 20 years in the U.S. Senate seat and was then appointed U.S. Attorney General by President Donald Trump.
Bedford graduated from the University of Alabama and Cumberland Law School of Birmingham's Samford University.
He was a lifelong Alabama fan and close with Alabama quarterback Richard Todd (his brother-in-law), later of the New York Jets, and kicker Van Tiffin of neighboring Red Bay, who kicked the last-second field goal to win the Iron Bowl in 1985.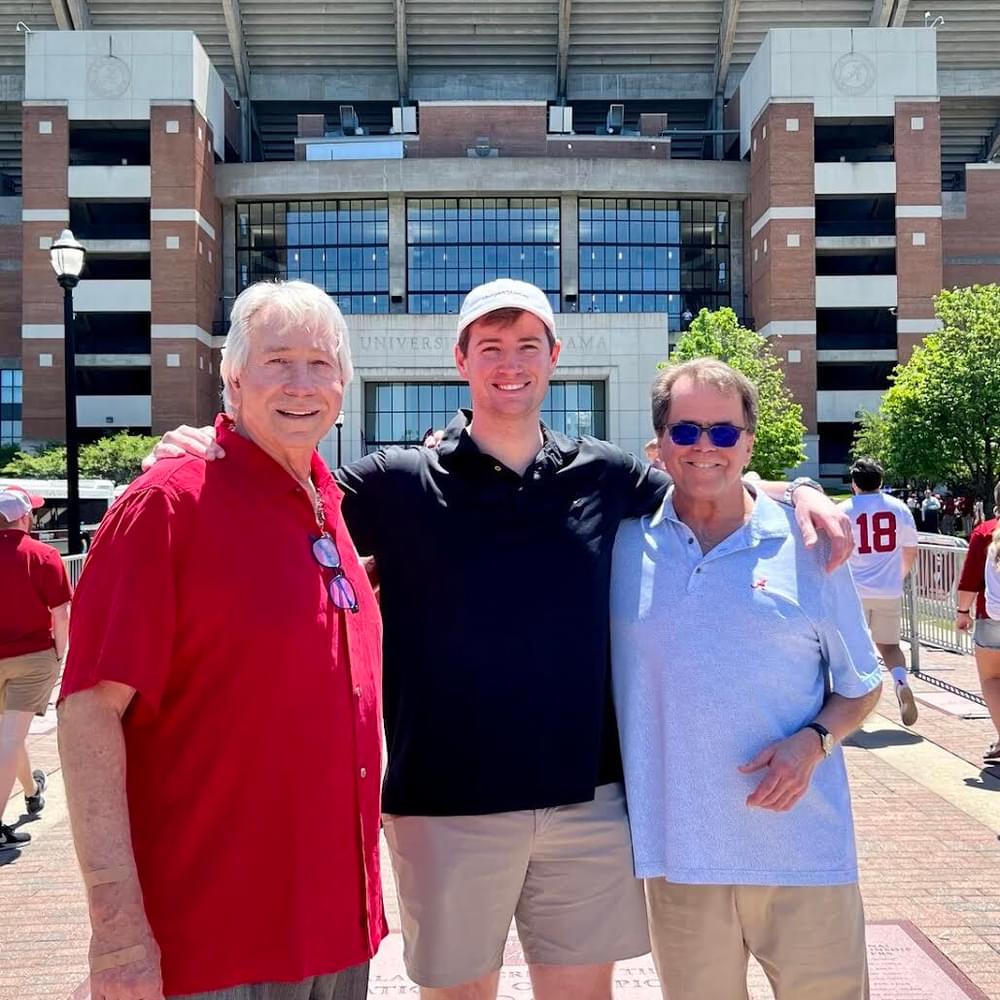 Bedford is survived by his son, Roger Bedford III, who his father called "Roge." Roge has worked for the University of Alabama Athletic Department.
Bedford's wife, the former Maudie Darby of Florence, died of breast cancer in March 2022. Maudie owned and managed Shoals area radio station WVNA and headed the Alabama Broadcasters Association.
Bedford had battled and won against health challenges before, including a long rehabilitation from a broken neck following his ATV crash. He famously wore a halo neck brace to State Senate meetings for months.
Bedford also overcame legal challenges. In 2002, he was indicted on a charge of attempted extortion. He was re-elected by his district while under indictment and then won the case when it was thrown out by the presiding judge.
Following the takeover of the Alabama Legislature by a Republican supermajority in 2010, Bedford was one of only a handful of Democrats considered viable for statewide elections in Alabama. That number included former Gov. Jim Folsom, Jr., former Lt. Governor Lucy Baxley (now deceased), former Agriculture Commissioner Ron Sparks and former State Supreme Court Chief Justice Sue Bell Cobb.
After Democrat Bedford survived Alabama's Republican landslide of 2010, he was targeted by the Alabama Republican Party for focused opposition in 2014. Bedford lost re-election to his State Senate seat in 2014, losing by a mere 67 votes to Republican Dr. Larry Stutts, who still holds the seat. The closeness of the result triggered an automatic recount under Alabama law, which found no substantial change in the count. Bedford did not mount an election challenge, conceded and congratulated Stutts.
Bedford's district had changed over decades of census and reapportionment variations. The final iteration of his district was all of his home county of Franklin and parts of Colbert, Marion, Lauderdale and Lawrence Counties of northwest Alabama.
In the State Senate, Bedford was a powerful force on funding issues. He served 14 years on the Senate General Fund Committee.
Bedford suffered a major business setback around 2018, closed his Russellville law practice, and retired to Tuscaloosa close to his son, Roge.
In retirement, Bedford was caregiver for his wife Maudie during her last illness. He enjoyed going to Crimson Tide sporting events, traveling and going to prominent Alabama restaurants with their son, Roge.
Bedford reportedly had received about $20 million in proceeds from winning business-related litigation just before his death.
On the 2023 retirement of Alabama's longtime U.S. Senator Richard Shelby, Bedford stated: "One of the finest Senators to ever serve the U.S. and especially ALABAMA."
He loved to quote Texas pastor Joel Osteen. Here are some of his favorite Osteen quotes:
When you make a mistake, go to God and ask for forgiveness, then move on. Don't keep asking Him again and again, bringing up the same failures. The first time you asked, God not only forgave you, but He doesn't remember it anymore.
When you criticize yourself, you are criticizing God's creation. You might as well look up and say, "God, You didn't do a good job on me." But He doesn't make mistakes. Don't say another negative thing about yourself.
Arrangements of services for Bedford are pending.
Jim Zeigler is retired Alabama Public Service Commissioner and State Auditor. He can be reached for comment at [email protected].
Don't miss out! Subscribe to our newsletter and get our top stories every weekday morning.