Alabama Lt. Gov. Will Ainsworth (R) addressed the Mobile County Republican Party on Monday and touched on a number of topics.
"It is great to be in Mobile County," Ainsworth said. "It is a lot warmer here than back home in Marshall County. I got up this morning and there was snow on the ground."
Ainsworth said that Alabama will not have any more shutdowns due to COVID-19.

This, even with new cases of coronavirus rising.
Ainsworth said that as Lieutenant Governor, he had to help write the plan to reopen the economy after the 2020 forced economic shutdown. He said the state reopened its economy quicker than other places.
"They can go to a restaurant," Ainsworth said. "My boys were able to play baseball. That was important to me that they could experience that."
Ainsworth explained the responsibilities of being Alabama's Lieutenant Governor and what is important to him.
"The greatest honor of being Lieutenant Governor is to serve as Chair of the Military Stabilization Commission," Ainsworth said. "I am Alabama's voice for military veterans."
Ainsworth said that during last year's regular legislative session they passed 10 bills to make Alabama the most military-friendly state in the country.
"Maxwell-Gunter Air Force base (in Montgomery) was potentially on the chopping block," Ainsworth said.
The Military Stabilization Commission and the legislature responded by addressing every one of the military's cited concerns about Maxwell.
With lower taxes and a lot to offer, Ainsworth said the state is in a great place, and people are moving to Alabama.
"People are moving to Guntersville from Pennsylvania, Nevada, and Washington," Ainsworth continued. "These are conservative people."
Ainsworth blasted the Biden Administration.
"People are angry at what's going on," Ainsworth said. "Joe Biden will go down as one of the worst presidents in history."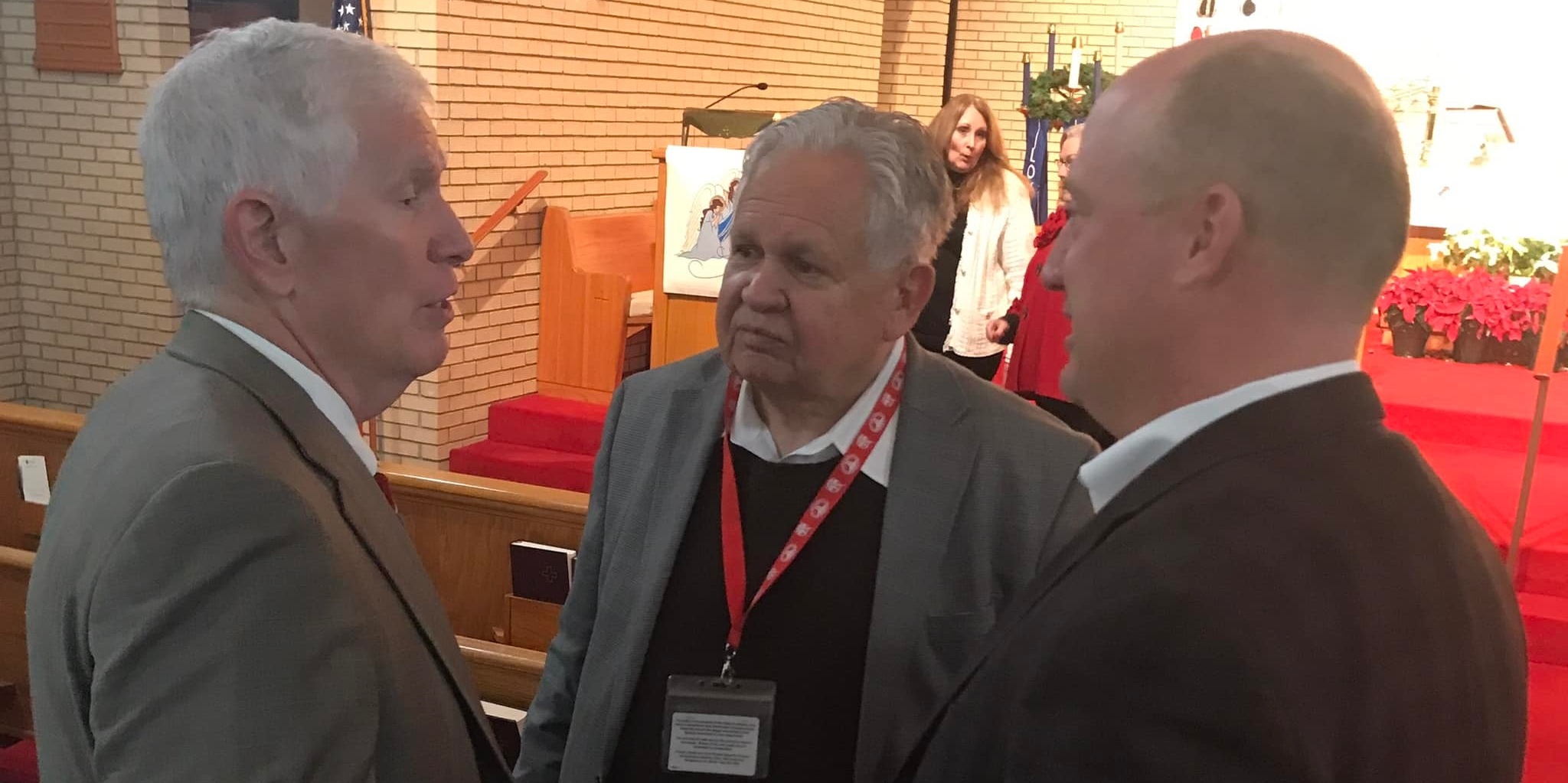 The Lieutenant Governor said the number one issue we are facing as a nation is inflation, and he said unemployment is also a problem.
"All over Alabama the number one thing I hear from business owners is if you can get me people, I can grow my business," Ainsworth said.
Ainsworth blamed the enhanced COVID relief payments such as tax credits and enhanced unemployment payments that make it more attractive financially to stay home than work.
"We are going to continue to shut down loopholes because people need to work," Ainsworth said. "We are not going to become a socialist country."
Workforce development is something state leaders are focusing on and hope to improve.
"2022 is going to be a butt-whipping for Democrats," Ainsworth said. "...We are working hard on workforce development."
In order to have a workforce, young people must be trained. Ainsworth said it is partially parents' fault when students do not go onto college or learn job skills.
"Parents are not doing their jobs anymore," Ainsworth said. "Not all parents certainly, but for many, we have a breakdown in the home."
The state is hiring career coaches to help direct students into paths where they can develop job skills to become employed and make money upon graduation. This used to be what counselors did, but now "counselors are dealing with all the mental health issues in the schools."
The state is also hoping to focus on bringing in more aerospace development. Ainsworth said some companies are looking beyond Huntsville for that and said some are looking into Mobile and Baldwin Counties.
During a discussion about education, Ainsworth said the state needs to be better by giving students more choices and allowing charter schools.
"Education breaks that cycle of poverty," Ainsworth said. "It is time to do something innovative in Alabama and I am going to lead the charge. I am not afraid of a fight whatever that is and I am not afraid to fight members of our own party."
Ainsworth said that overturning the Common Core curriculum "takes political will."
"We have got to get rid of Critical Race Theory," as well Ainsworth said. "I cosponsored Barry Moore's bill to get rid of Common Core when I was in the House. We have got to get it done."
Ainsworth said that the state's budgets are in great shape with an increase of $700 million in revenues in the education budget and $100 million in the general fund." He said that the Interstate 10 tunnel under Mobile Bay is, "The number one problem in the road network in the state because it's a bottleneck."
The GOP meeting was held at Holy Cross Lutheran Church on Airport Blvd. in Mobile. The Mobile County Republican Party meets quarterly.
Ainsworth qualified for reelection on Tuesday. As of press time, Ainsworth does not have a primary or general election opponent.
The Republican primary is on May 24.
To connect with the author of this story, or to comment, email brandon.moseley@1819News.com.