The Madison County Sheriff's Office (MCSO) arrested two individuals Tuesday who deputies said barricaded themselves in a mobile home in the New Hope area of north Alabama.
Courtney Labell Clark, 37, and James Adam Ginn, 25, were arrested and charged with outstanding warrants after police breached their residence in the Shady Grove RV & Mobile Home Park.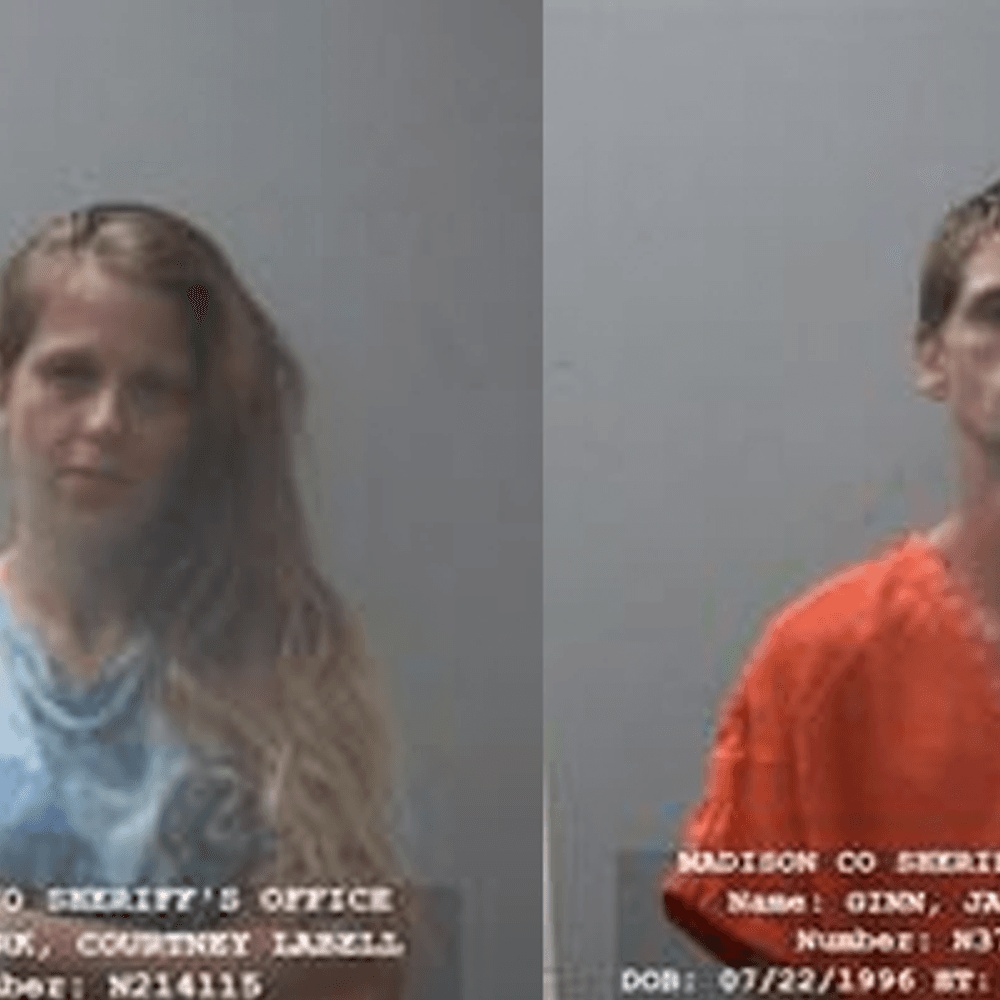 According to police, Ginn had multiple felony warrants for probation revocation, unlawful manufacturing of narcotics and burglary as well as other misdemeanor warrants. Clark was arrested for obstructing government operations. She also has warrants through Marshall County.
The MCSO SWAT team used "energetic breaching" techniques on doors with tear gas.
"Energetic breaching" requires using a minimal amount of explosives to safely breach a fortified structure.
At that time, the suspects quickly gave themselves up and were transported to jail.
Clark's bond was set at $500, and Ginn's bonds total $26,000.
To connect with the author of this story, or to comment, email will.blakely@1819news.com.
Don't miss out! Subscribe to our newsletter and get our top stories every weekday morning.