After a massive fight broke out at the Montgomery Riverfront docks Saturday, many news outlets have been suggesting the brawlers were racially motivated despite statements and evidence to the contrary.
The fight initially broke out during an argument between Damien Pickett, the co-captain of the famed Harriott II riverboat, and the operators of a pontoon boat blocking the Harriott's dock. After exchanging words, one of the pontoon boat operators struck the first mate, followed by several others.
After the Harriott II docked, another melee broke out between other crewmembers of the Harriott II and the pontoon boaters. Some who attempted to break up the original fight were also attacked by random individuals.
In all, 13 people were detained, three have been charged with assault and a fourth man who was seen in videos hitting a woman with a folding chair is wanted for questioning.
Since Pickett is a black man, and the pontoon operators were white, many in the media have insisted the melee was racially motivated. The video of the first confrontation did show the first mate hit the deck as he was swarmed by several white individuals, many of whom can be seen trying to break up the fight. A white 16-year-old crewmember was also punched by the pontoon crew.
The Harriott II captain swiftly dismissed any notion that the fight was a "black and white thing" in a Monday radio interview.
At a Tuesday press conference with Montgomery Police chief Darryl Albert and Mayor Steven Reed, assembled reporters made repeated attempts to extract a racial motive behind the fight, despite Albert's repeated statements that there was no such evidence.
After the press conference, multiple media outlets continued to push a racial narrative of white suspects and black victims, even though one of the two victims was a white juvenile.
"The fight largely broke down along racial lines in a city with a fraught history of racial violence," one CNN story read.
The New York Times said, "A group of white boaters attacked a Black boat captain at the city's popular Riverfront Park. The violent scene, which bystanders captured on video, has stoked memories of the city's racist history."
"The incident started just hours after former President Donald Trump joined his supporters at an annual Republican Party summer dinner in Montgomery, which is credited as the birthplace of the Civil Rights Movement," reads an article from NPR, even though Trump spoke on Friday night and the brawl took place on Saturday evening.
For other outlets, the racial makeup of the suspects was just too relevant not to include in the headlines. Many of the headlines fail to mention the white juvenile.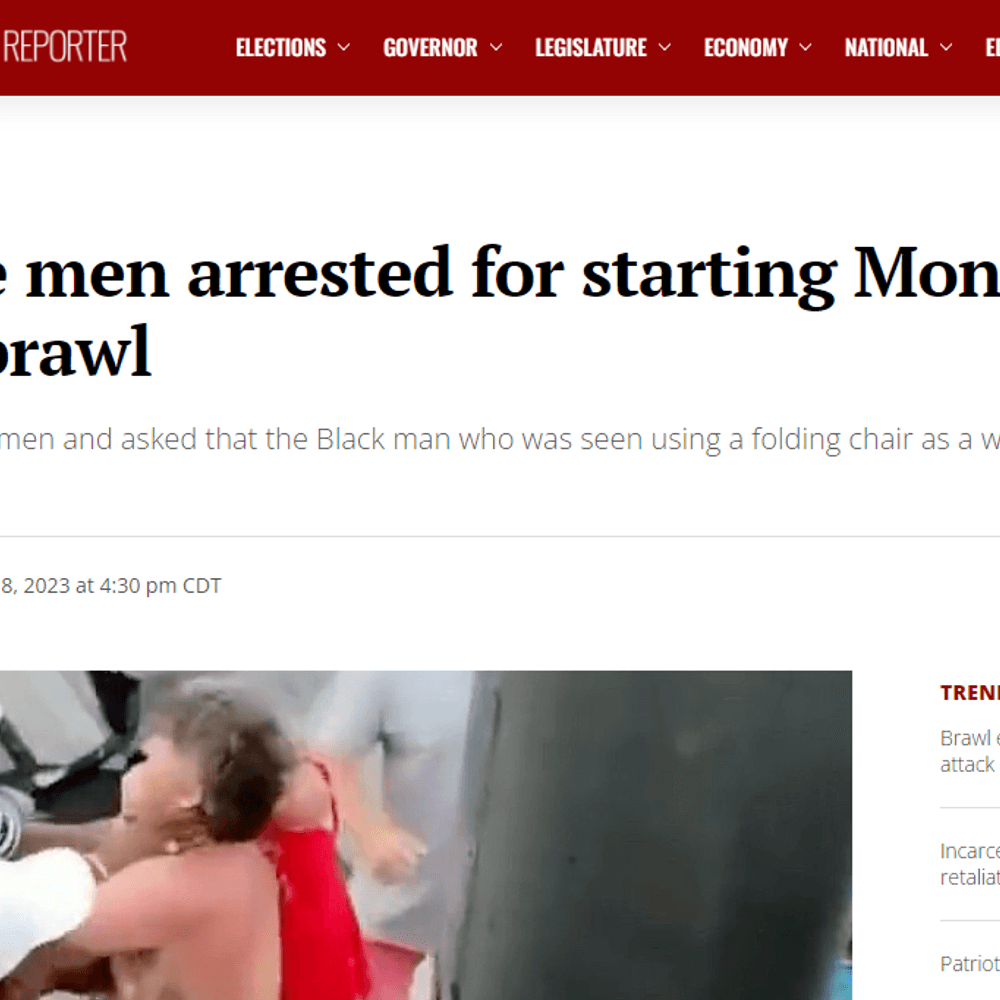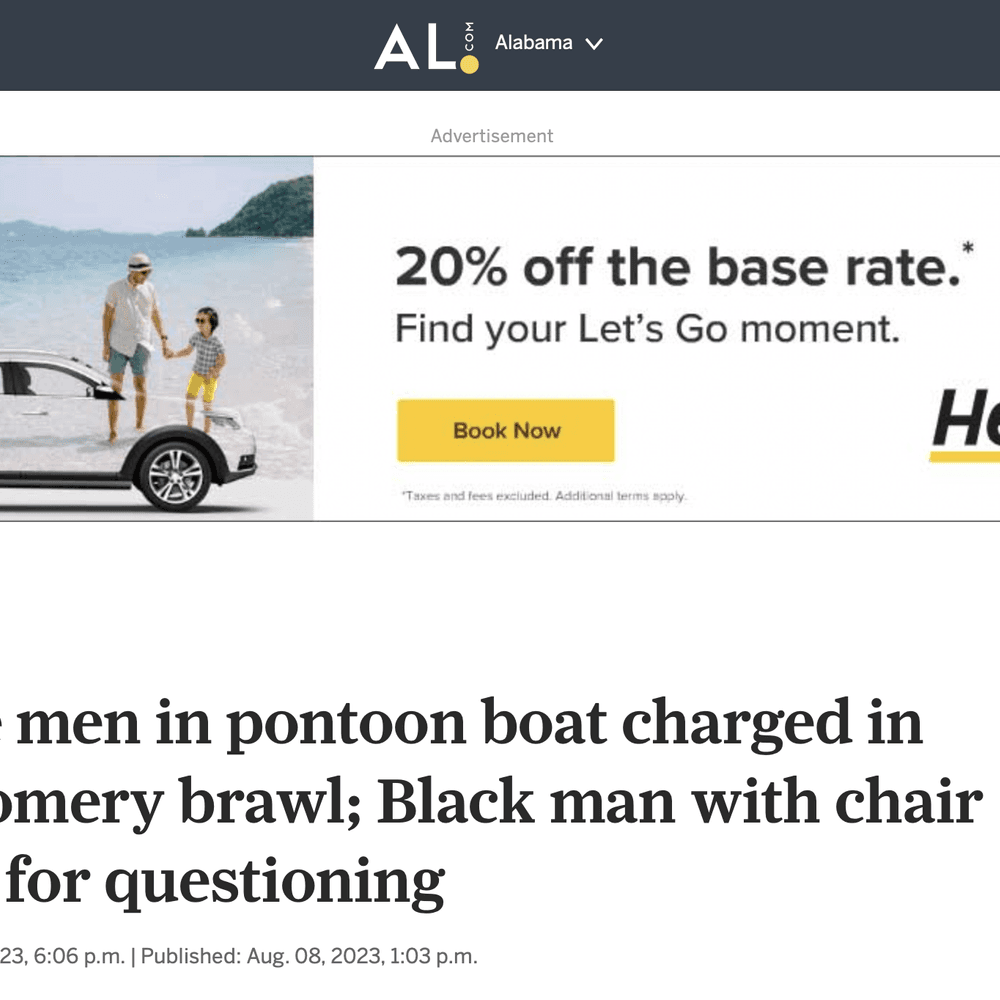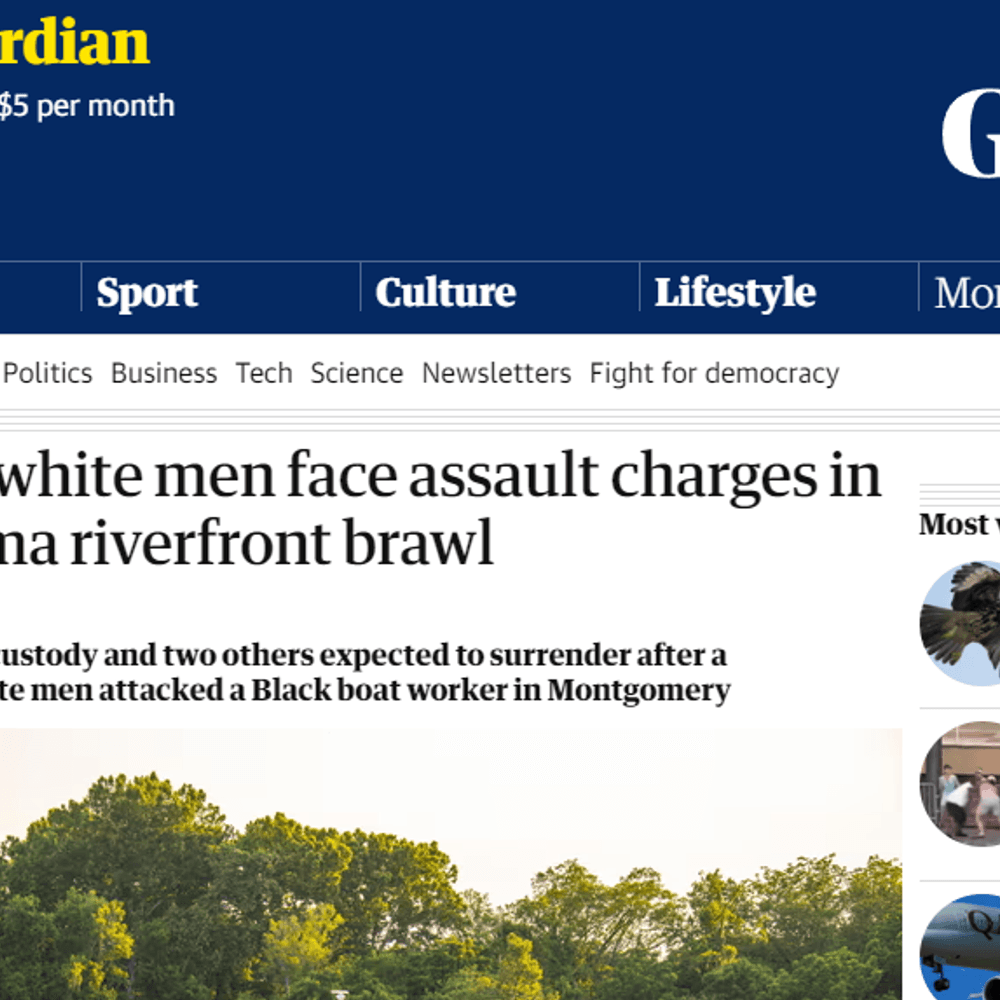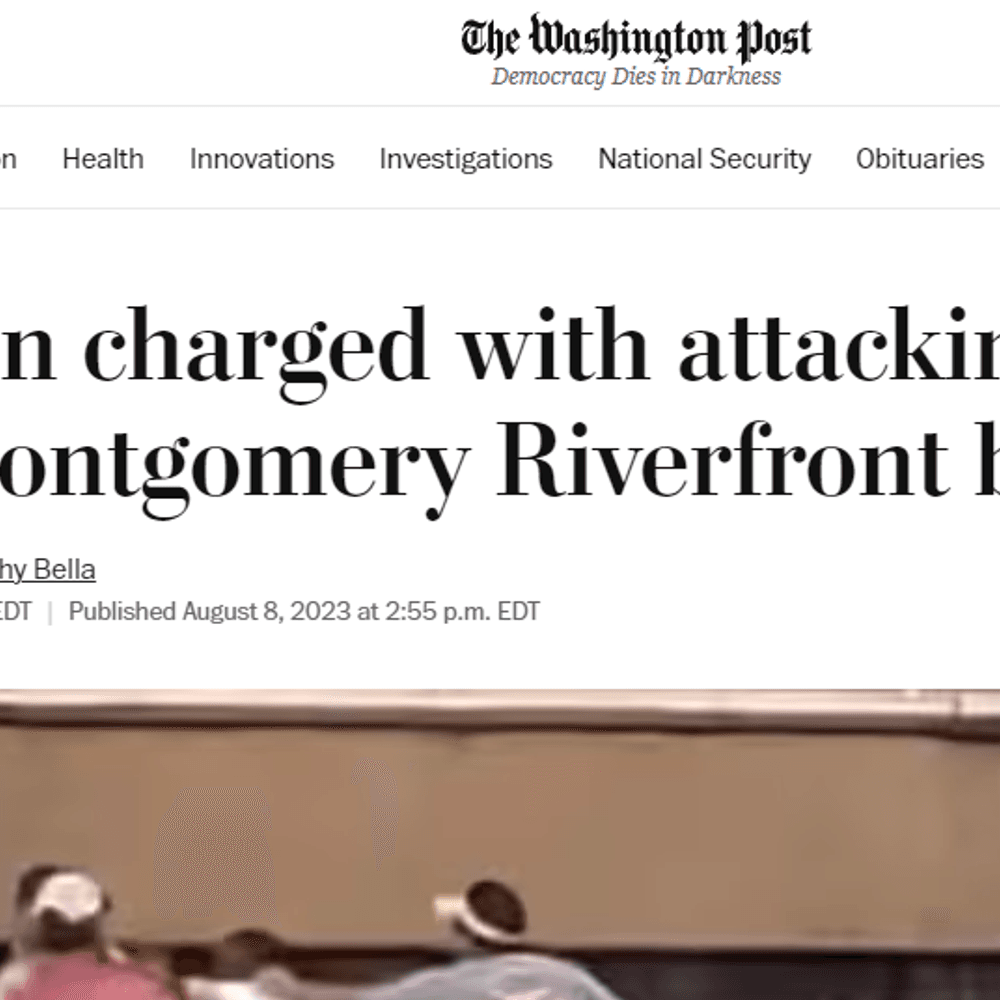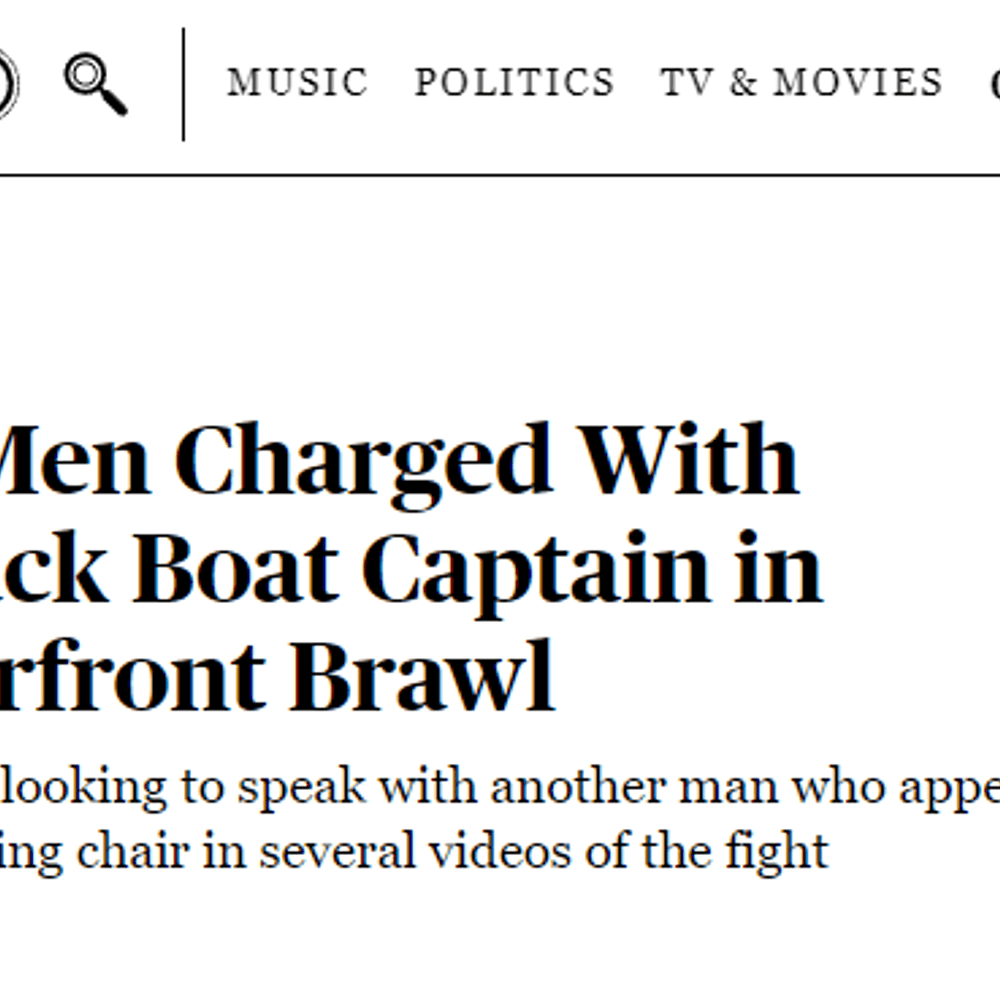 To connect with the author of this story or to comment, email craig.monger@1819news.com.
Don't miss out! Subscribe to our newsletter and get our top stories every weekday morning.