The City of Mobile recently annexed areas west of the city, bringing the population to 206,830 and making the city the second largest in the state.
Now, the council must consider reapportioning its seven districts but must maintain a black voting age majority to comply with the Voting Rights Act of 1965.
The new plans evenly distribute the city's population among the districts. The smallest district would be District 2, with a total population of 28,207. The largest would be District 5, with a total population of 30,467.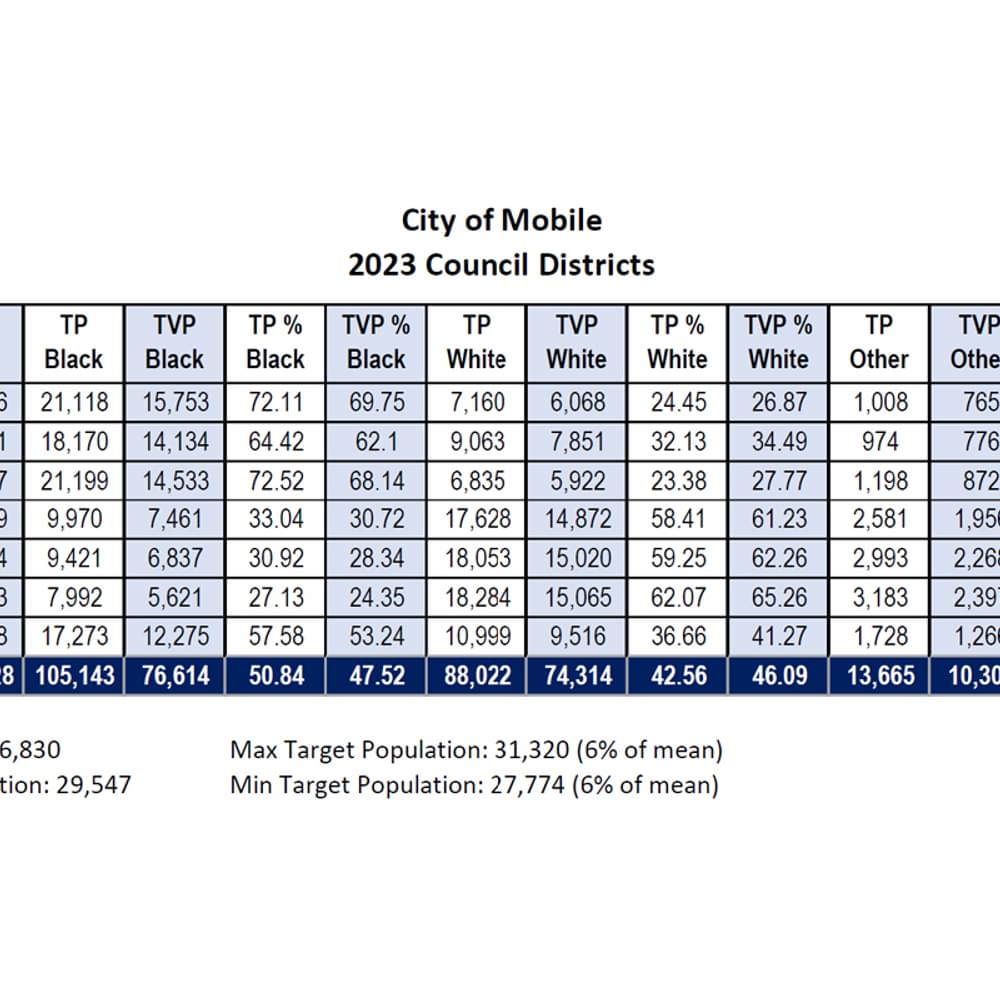 Mayor Sandy Stimpson and his staff received input from each district before formulating the proposal. Stimpson said the proposed maps would maintain a black voting age majority for four of the seven districts.
"I greatly appreciate the council continuing to work with us to ensure we get this right," Stimpson said in a newsletter. "Throughout the recent redistricting process and our successful annexation effort, we have worked to be as transparent as possible and bring community members into the process."
To connect with the author of this story or to comment, email [email protected].
Don't miss out! Subscribe to our newsletter and get our top stories every weekday morning.