During the regular Mobile City Council meeting Tuesday, Councilman Joel Daves reminded citizens to lock up their guns to help prevent more crime.
Daves referred to a recent Bureau of Alcohol, Tobacco, Firearms and Explosives (ATF) study from 2017 to 2021. The study showed that although only about 75% of private gun thefts are reported to law enforcement, an estimated 266,000 firearms are still stolen each year.
"The ATF found that 54% of traced crime guns were recovered by law enforcement more than three years after their purchase," said Daves. "Those guns were legally purchased but later used in crimes. A huge way those legally purchased firearms get into the hands of criminals is theft."
The study looked closely at private gun thefts, thefts from federal firearms licensees (FFLs) and thefts from interstate shipments. Alabama had the second-highest rate of firearms stolen from FFLs. Ninety-six percent of stolen firearms in the nation were taken from private citizens' homes, cars, and businesses.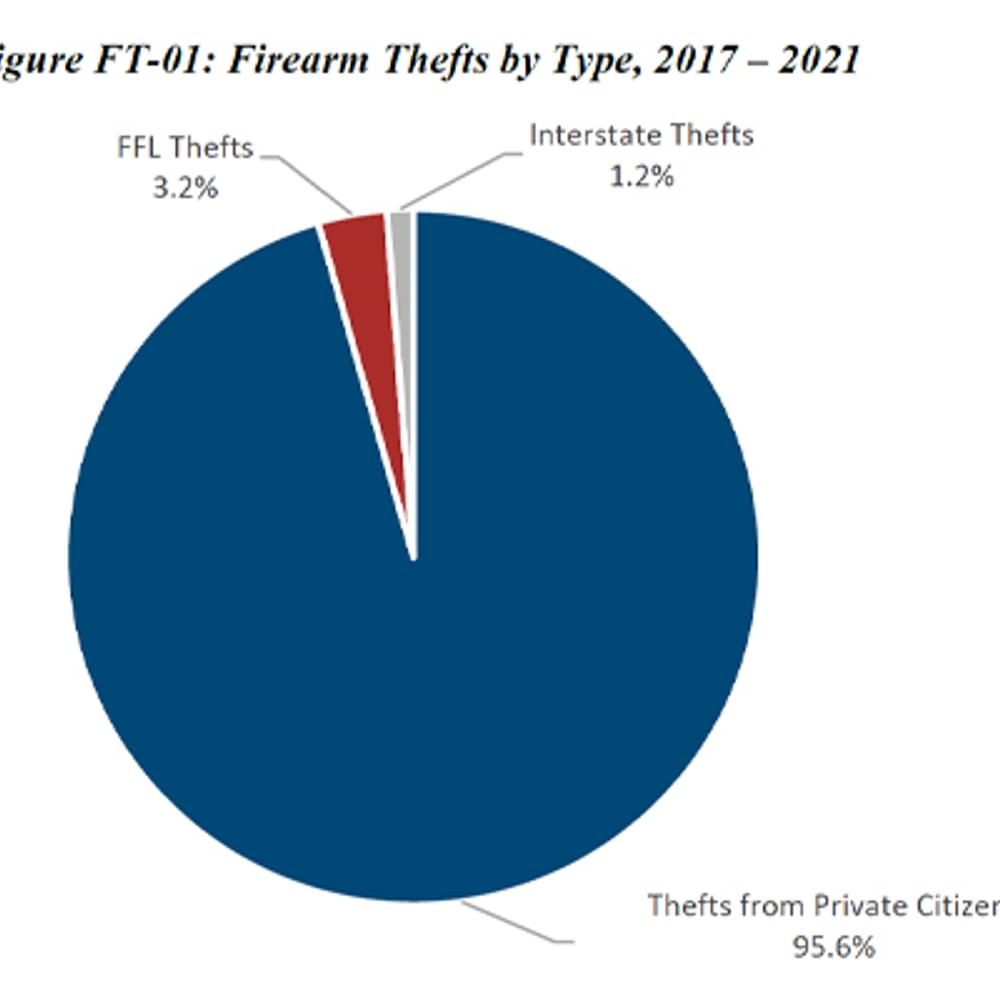 "We have a serious problem with guns in this country and with guns that are not stored safety," Daves added. "Imagine how many lives would have been saved if these guns had not been stolen and had been stored safely."
Daves also referred to a study by the non-profit gun control group Everytown for Gun Safety.
"Roughly 4.6 million children live in a home with loaded and unlocked firearms, studies have shown," Daves said. "If you own a firearm, please secure it so it cannot fall into the hands of anyone who might harm themselves or others."
The ATF report states less than 5% of those who committed crimes with guns stole the gun they used.
"Firearm offenders frequently report informal acquisitions of firearms from friends, family members, and street sources, the study reads. "Hence, most firearm offenders do not appear to obtain crime guns through direct theft."
Still, it is believed that stolen firearms do play an indirect role in crimes by making their way from the thief into the underground firearm market.
"Given the very large scale of firearm thefts in the U.S., it seems likely that stolen firearms are a significant source of firearms to violent criminals," the study continued. "Unfortunately, NCIC and ATF information resources are limited in determining whether recovered crime guns were stolen from private citizens."
Mobile Police have responded by reminding citizens how they can help prevent crime.
"In an effort to promote public safety, the Mobile Police Department would like to remind citizens of the importance of taking precautions to prevent gun theft from vehicles," the PD said in a statement to 1819 News. "It is essential to secure firearms properly to ensure they do not fall into the wrong hands. Some simple steps that can be taken include removing the gun from the vehicle and locking your vehicle at all times. By working together, we can keep our communities safe."
To connect with the author of this story, or to comment, email [email protected].
Don't miss out! Subscribe to our newsletter and get our top stories every weekday morning.