While some community health departments continue to deal with the lingering effects of COVID-19, the Mobile County Health Department has moved on to tackle other so-called threats.
As part of an initiative to "declare racism as a public health crisis," the MCHD launched a survey asking participants to fill out a questionnaire about their experiences with racial discrimination within the health care system.
The initiative was mentioned in an April 4, 2022 press release posted on the MCHD website announcing the launch of National Public Health Week last year.
"We know that disparities in health are well-documented between White communities and other communities of color," the Mark Bryant-bylined announcement said. "Of course, the root of the problem is not one of skin color. Black and Hispanic community members are not facing higher death rates from diabetes, heart disease, and COVID-19 compared to White community members because of their race or ethnicity. They are dying at higher rates because of the social inequities caused by systemic racial injustices. The problem is, and always has been, racism. Racism is a public health crisis."
"The MCHD Health Equity Office (HEO) wants to address this persistent issue and help create a community where everyone can live their best, healthiest life," it continued. "To do this, we must address the connection between race and health that is ingrained in our society and structures. Our community has made great strides, yet a great deal of work continues. With the joint efforts of community leaders, partners, and stakeholders, the MCHD HEO is working to declare Racism a Public Health Crisis. The Office is defining the problem in our community, collecting data on race and health, connecting with partners, and developing a resolution to present to local leaders."
Photos of flyers produced by MCHD's Health Equity Office were obtained by 1819 News and included a link to a survey, which remains active.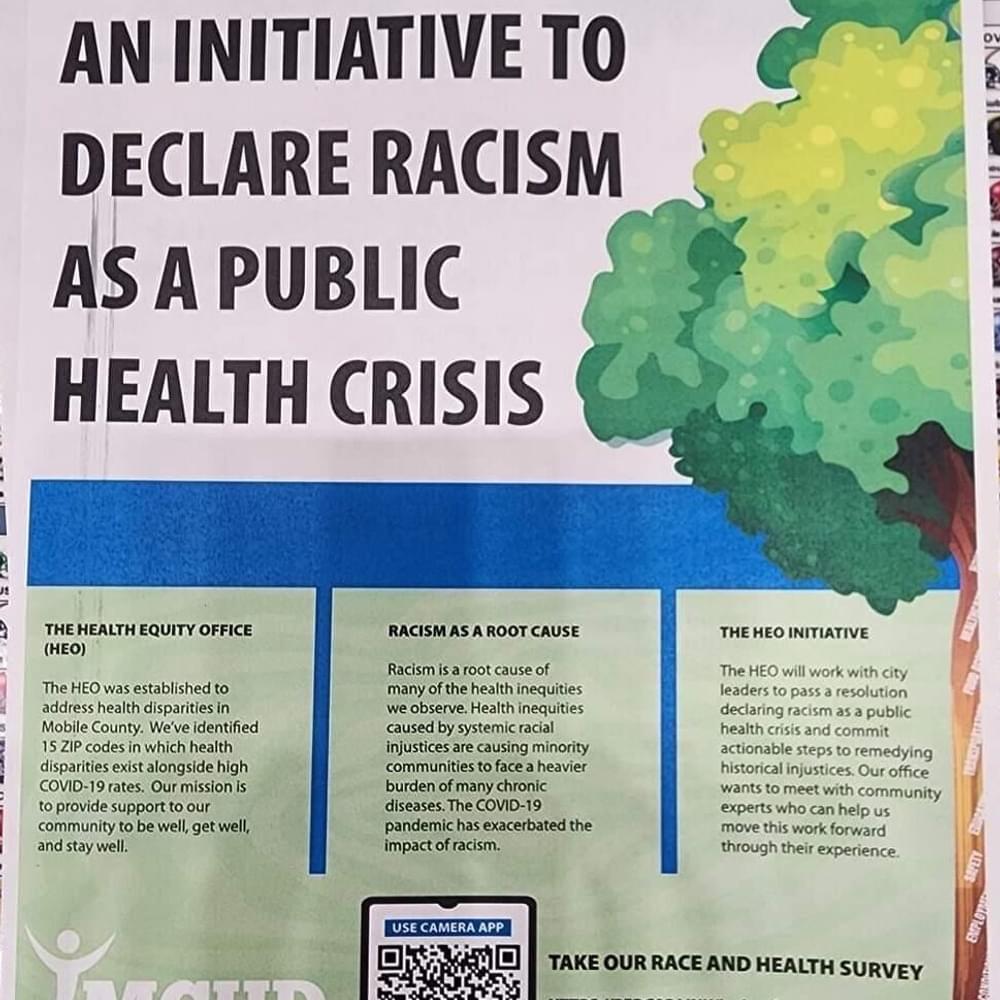 The flyers contain a brief message decrying the effects of systemic health inequities on public health, especially amongst minority communities.
"Racism is a root cause of many of the health inequities we observe," the flyer reads. "Health inequities caused by systemic racial injustices are causing minority communities to face a heavier burden of many chronic diseases. The COVID-19 pandemic has exacerbated the impact of racism."
The survey on the flyer asks questions about health, equity and race as they relate to public health.
Funds from the Centers for Disease Control and Prevention's Center for State, Tribal, Local and Territorial Support supported the survey.
The survey's premise makes several claims, including that "[r]acial disparities in health contribute to lower quality of care, distrust of the health care system, and stress and trauma."
The questions vary widely, asking for demographic information such as race, age and gender.
The questions also ask broad questions about individual experiences with the health care system and how race can have adverse effects when interacting with healthcare professionals.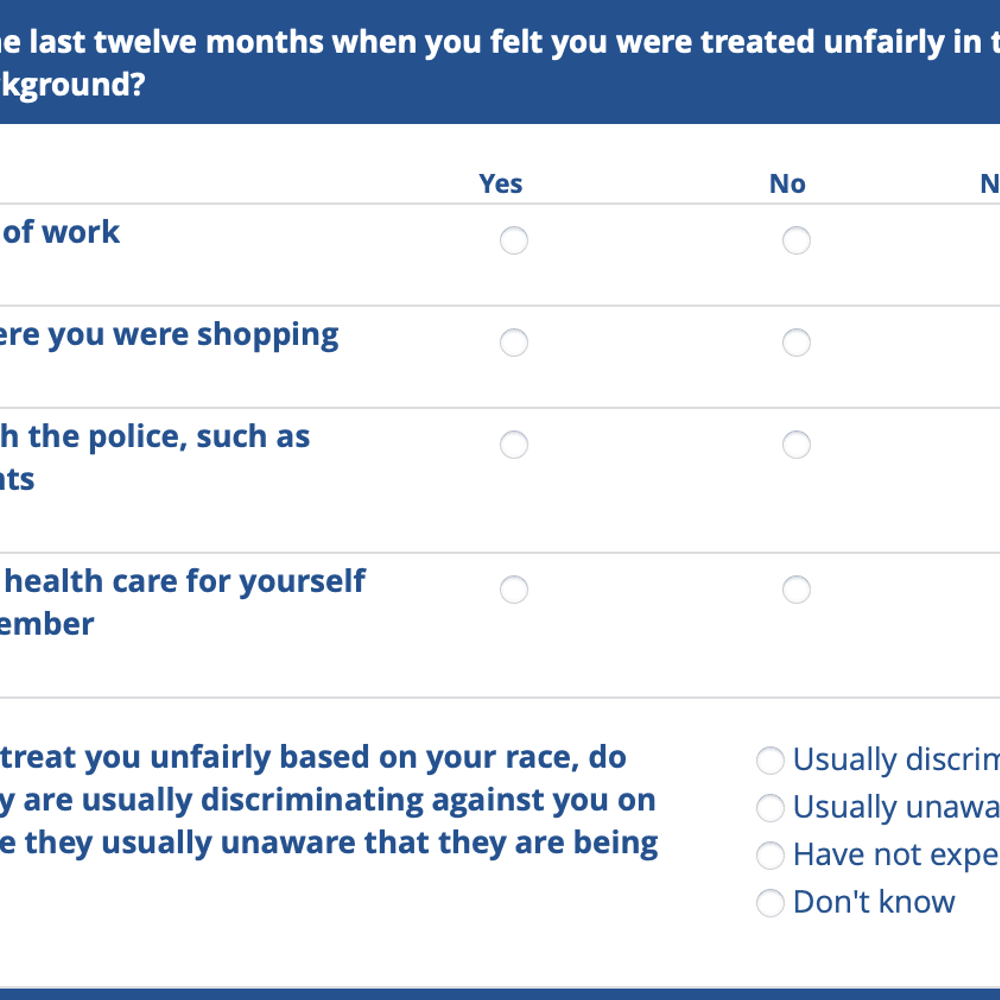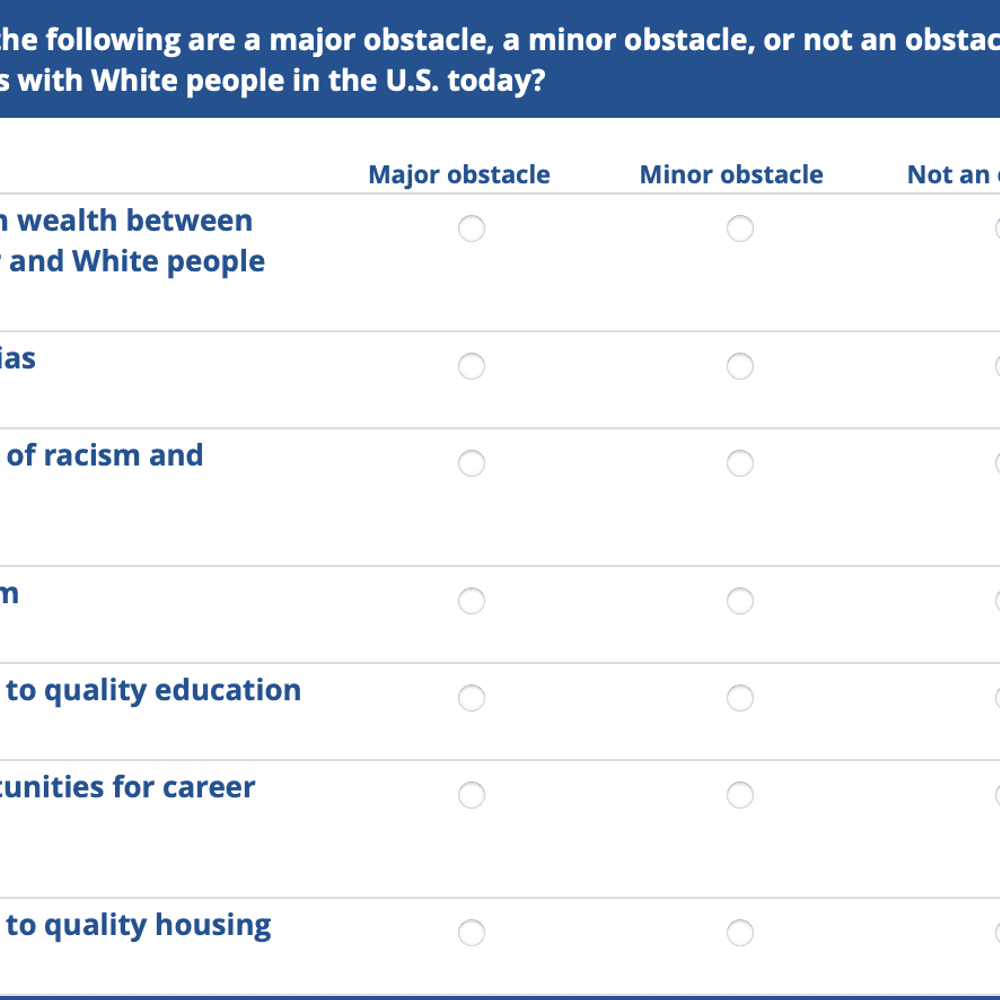 One question asks if participants believe life is easier or harder for black, Hispanic and Asian men and women.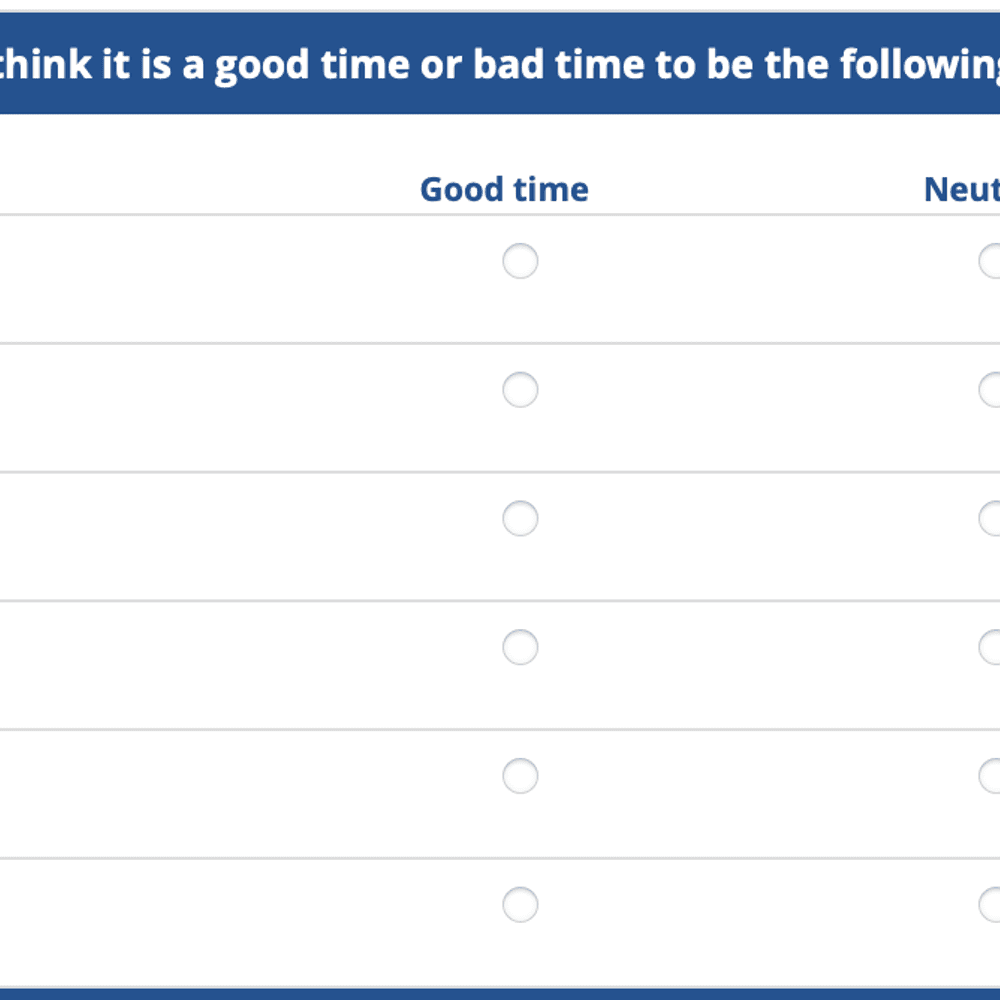 The survey also asks participants to rate their trust in police, schools, doctors, pharmacists, courts, the healthcare system and hospitals.
One question asked how often participants if they believed the health care system treated people unfairly based on their race or ethnic background.
Participants were also asked if they believed they would receive better treatment if they belonged to a different racial or ethnic group.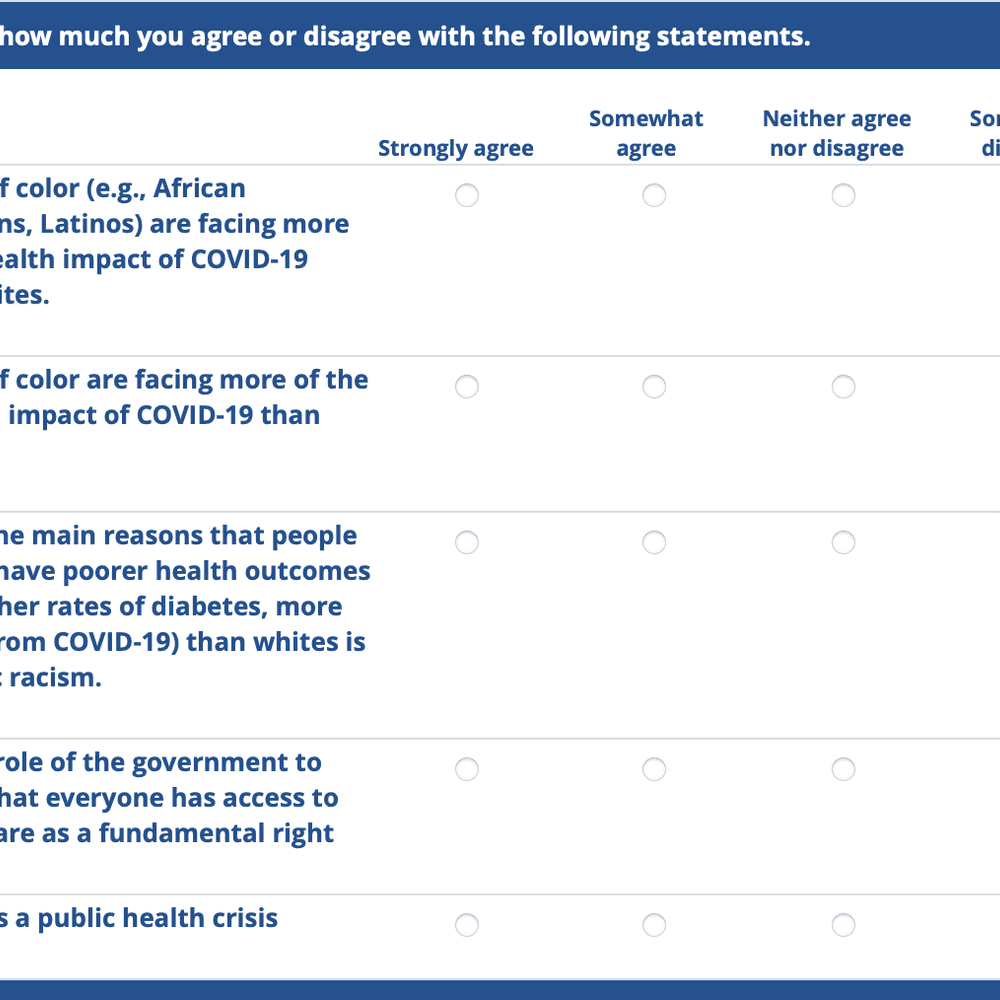 The MCHD survey is designed explicitly to assist in an initiative to declare racism as a public health crisis and "commit actionable steps to remedying historical injustices."
To connect with the author of this story or to comment, email craig.monger@1819news.com.
Don't miss out! Subscribe to our newsletter and get our top stories every weekday morning.