More misconduct accusations are being levied against the warden of the state's largest prison.
Limestone Correctional Facility Warden Deborah Toney was placed on mandatory leave last week following multiple allegations.
Toney is accused of not protecting an inmate who was eventually attacked inside his cell. That inmate had to be hospitalized for treatment. Toney is also accused of groping female contractors during pat-down searches.
A fight to see a dying father
This all took place before Summer Patterson of Chilton County reached out to 1819 News to share her experience with Toney.
"It was a nightmare," Patterson said.
Patterson's father, Kevin Roper, was serving a life sentence at Limestone when Toney became warden. According to Patterson, Roper never got in trouble while behind bars.
"I totally get my dad was in prison," Patterson said. "I totally understand. He was being punished. He needed that. But us, his family, didn't do anything wrong."
Patterson said she remembers her father telling her that Toney was difficult and Patterson needed to play by Toney's rules when dealing with her.
Roper was diagnosed with terminal pancreatic cancer in 2019. Patterson said she had a falling out with her father earlier in life, but she started going to every visit she could when he got sick.
"When he was diagnosed, we went to every visit we could," Patterson said. "...then, he had to have surgery, and we were able to go to the hospital to see him. He recovered from that, and then COVID happened, and we knew we couldn't visit unless it was something major.
"...There was an inmate that was there who would give us updates on our dad, and a chaplain that I stayed in touch with that worked for the prison."
Patterson didn't know the inmate's identity, just that his last name was "Dean".
"The day of my mother's funeral, the chaplain called me and said we needed to get there that day, that my dad was going downhill fast," Patterson said. "…That was [in July 2020].

"...[The chaplain] called me and said, 'I think I can get you and your family in tomorrow. Can you be here at this time? I was like, 'I'll be [there].' So, he then calls me back and tells me that Warden Toney changed her mind, that we are not allowed to visit. So that was pretty devastating.
"Any time I would call to try to get an update from the warden and speak with Toney directly, she would tell me she couldn't let me know anything - even though I was the next of kin - unless it was terminal," Patterson said. "I was like, 'He is terminal."
According to Patterson, Roper told his daughter not to give up fighting for a visit. He remained alive for around three more months.
"The last couple of weeks of November, I found out that Dean was actually... the one taking care of my father," Patterson said. "He was changing out his bags of fluids. Dean would kind of call and give us updates. It got to the point where my dad couldn't talk, and Dean was somehow able to call and ... you could hear my father moaning. He couldn't use words. He was not in hospital care. He was in the prison with another inmate taking care of him.
Patterson called the Alabama Department of Corrections (ADOC) and the governor's office. Eventually, someone got in touch with her and told her she could come and visit.
Patterson said the ADOC and Governor's Office were "very cooperative" but the warden was not.
"The last couple days before Oct. 1, I was on the phone with the state," Patterson said. "They were like 'Sweetie, [Toney is] the one not letting you. We're saying you can go. It's up to her. So I would call her and she would be like, 'Nope. They're lying. You're not coming up here.
"On Oct. 1, me and [Toney] had actually talked back and forth several times, me trying to get up there. She was like, 'I've done told you no.' At about 3 o'clock that afternoon she called and said, 'This is Warden Toney. Your dad has expired.'
"She was very coldhearted."
Patterson said she tried to ask questions, but Toney hung up the phone.
Patterson also said that Roper's picture was removed from the online inmate roster within 15 minutes of Toney informing her of her father's death.
"I feel like maybe he had [previously] passed," Patterson said.
ADOC's COVID Visitation Policies
Due to COVID-19, the ADOC suspended all visitations initially for 30 days on March 19, 2020, which was later extended. The ADOC offered virtual visitation starting on Nov. 6, 2020.
In October 2021, they initiated modified in-person visitations in select facilities, Limestone not included. In December 2021, they expanded in-person visitation statewide under the condition that they could suspend in-person visitations again under certain circumstances.
It is unclear what exceptions were in place for inmates with terminal conditions and their families.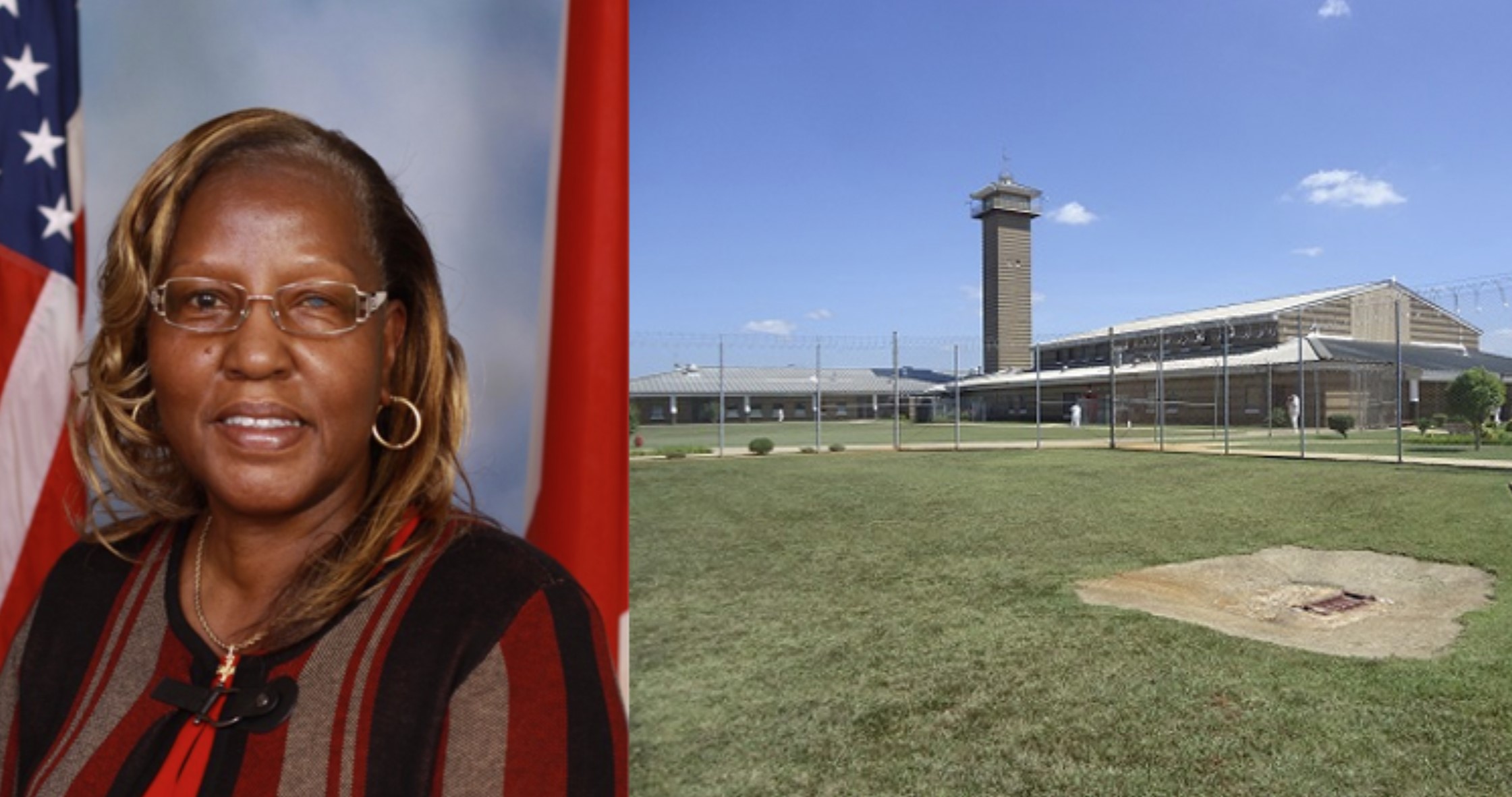 Patterson said her troubles didn't end with her father's death, however. She said $1,500 the family had given her dad is now going through e lengthy probate process.
Patterson also claimed she wasn't told where her father's body was initially sent and that she had trouble obtaining medical records after his death.
According to Patterson, she only started experiencing trouble when her father became sick and she began requesting information. She said Roper had been in prison since she was seven, and she never previously dealt with a warden like Toney.
"I believe it was all from Toney," Patterson said. "…she meant that she was going to make it more difficult… It's like she was punishing me because I went against her policies and contacted the state trying to get a visit."
Regarding the allegations reported last week, Patterson said she thinks violence is commonplace in prisons, not just at Limestone, and she didn't know anything about Toney's alleged sexual harassment.
We reached out to a former prisoner at Limestone who said he served time in the 80s under Toney when she was a guard. He wished to remain anonymous.
"She was always a kind officer to me," the former prisoner said. "I didn't [ever] have any problems with her back when I was at Limestone."
Ongoing prison problems for Alabama
Limestone and the ADOC have been under tight scrutiny for the variety of issues surrounding Alabama prisons, including violence and overcrowding.
On March 29, according to WAAY31, an officer at Limestone Correctional Facility was attacked and suffered facial lacerations. WAAY31 spoke to current and former officers, who described the situation in the prison as "dire". Current officers, who preferred to remain anonymous over fear of being fired, told them the facility was "dangerously understaffed".
In 2020, the United States Department of Justice (DOJ) sued the state for poor prison conditions.
The ADOC Commissioner Jeff Dunn resigned before Christmas in 2021. He was replaced by John Hamm.
Neither the ADOC nor the Limestone Correctional Facility agreed to comment on Toney's controversy. Instead, they repeated what they told 1819 News last week, labeling the issue an "internal personnel matter".
The claims of others against Toney are solely accusations. No charges have been filed against Toney in any of these cases.
To connect with the author of this story, or to comment, email will.blakely@1819News.com.