A new poll on the Republican primary in Alabama shows Katie Britt ahead of all other candidates running for U.S. Senate.
Cygnal, an analytics company in Washington, polled 650 Republican voters from Nov. 3 – 4. Results showed Britt with 24% and Congressman Mo Brooks at 22%.
The same company polled voters in October and got different results. At that time, Brooks was ahead of the pack at 26%, while Britt only had 14%.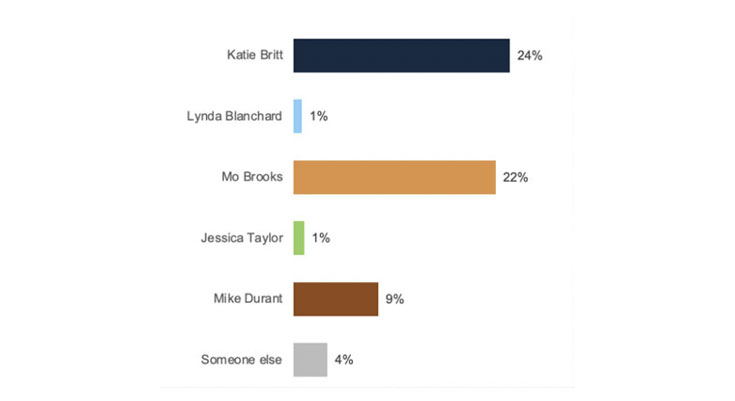 Cygnal also offered insight into a possible runoff between the two frontrunners. The latest poll shows that if voters had to choose between the two, they would pick Britt 35% - 29%, over Brooks.
Regionally, the poll showed Britt leading in all major markets, including Huntsville, Birmingham, Montgomery, and Mobile. She also gained an 8% advantage among men voters, which just two weeks before, was a 14% disadvantage.
The Alabama Conservatives Fund, which supports the Britt campaign, funded the research.
Cygnal, a company that started in Alabama in 2007, used an advanced multi-mode survey to poll voters.