INDIAN SPRINGS — The North Shelby Library Board (NSLB) voted to keep a "pride" display in its children's area on Monday as a large crowd gathered to speak for and against the display at its meeting.
The display is in the room designated for the library's children's books and is located behind the help desk. It features several supposed children's books pertaining to gay and transgender people, including "Calvin," which is about a female child who begins to identify as a male.
When parents noticed the display earlier this month, several reached out to the library expressing concern that it was not age appropriate.
After calling Monday's meeting to order, NSLB president Kay Kelley said the display did not violate library policy, and that to remove the display, the library would have to change its policy around censorship.
"I've read every complaint that has come in, and so far, every solution that I've read gets into the censorship," she said.
Some Shelby County citizens concerned about the display expressed frustration, suggesting that the books did not have to be censored or even removed from the library but simply moved to the adult section and not put on display in the children's section.
"I do not want any book censored," said Shelby County resident Noah Webster, speaking in favor of removing the display. "I do not want any book banned. This is the United States. We do not ban, censor or burn books. We read them. At the appropriate time in the appropriate context. The issue at hand today is about displays of books made available for children, children who are learning primary colors, not necessarily political connotations for a rainbow."
"Today, I'm not angry. I'm disappointed," said another resident. "We're not requesting that anything be banned or done away, but simply be moved to the adult area."
Others pointed out that parents were allowed to take their children to other parts of the library and that a book not being on display didn't mean parents couldn't help their kids find it.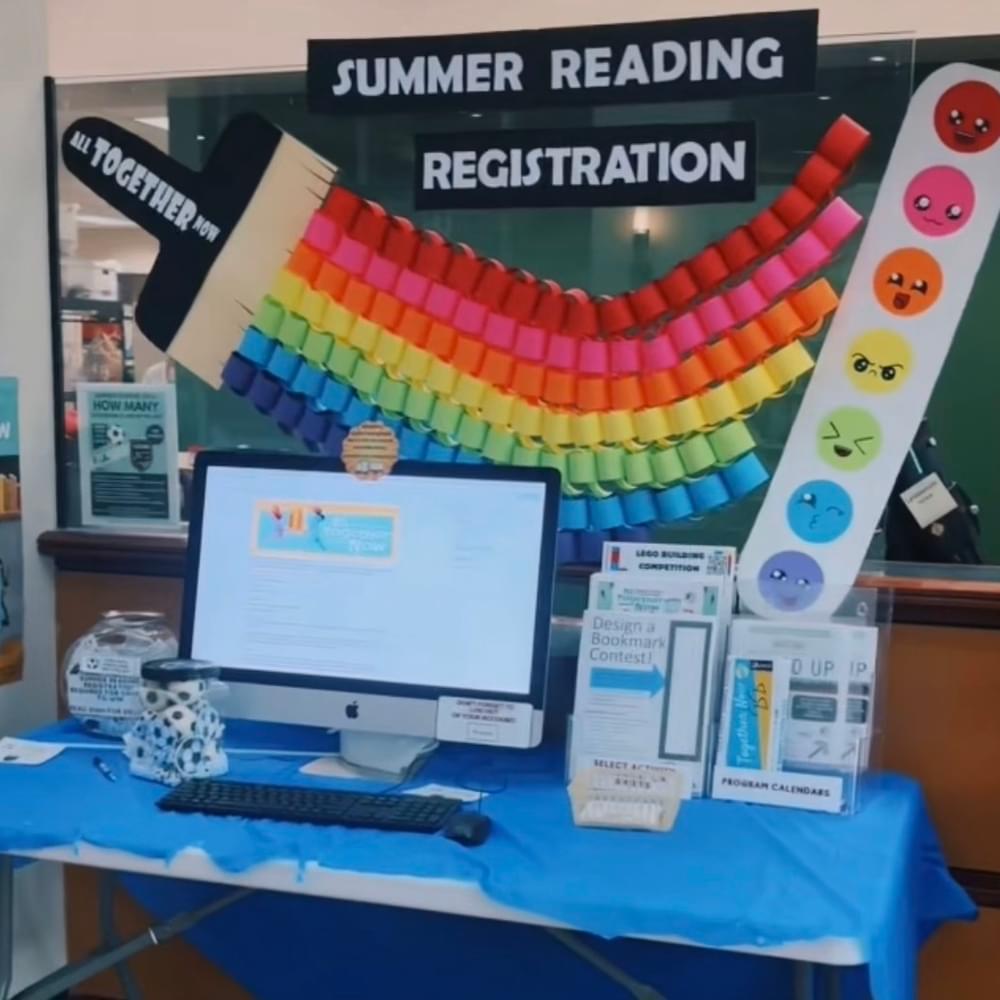 Several of those in favor of keeping the display suggested the display did not interfere with parents' rights to exercise judgment over what their children read.
One resident mentioned that, according to the library's policy, parents could not leave their children unattended. Another told concerned parents on the other side of the issue that if they didn't like the display, they could simply "walk past it."
"It's a library," said one resident in favor of keeping the display. "No one's going to force my children to check out the book. Not even me. But I also get the final say in what they bring home."
Local minister Micheal Tribble questioned the assumption on the side of those vying to keep the display that the transgender and gay community had to have its own display to be represented and not oppressed.
"All we're asking for is: Why do we need a special display?" Tribble asked.
Tribble's comment was cut short due to time.
However, he later spoke to 1819 News in person.
"Disagreement does not equal hate," Tribble added. "I would say to the people on the other side of the argument that if you think that because I disagree with you that I hate you then by definition that means you hate me."
He said he'd hoped to propose that the NSLB and the library director, if they were to keep the pride display, put up another display offering traditional views on sexuality and gender.
The library does have half of a shelf of biblical books for kids in the back of the children's section.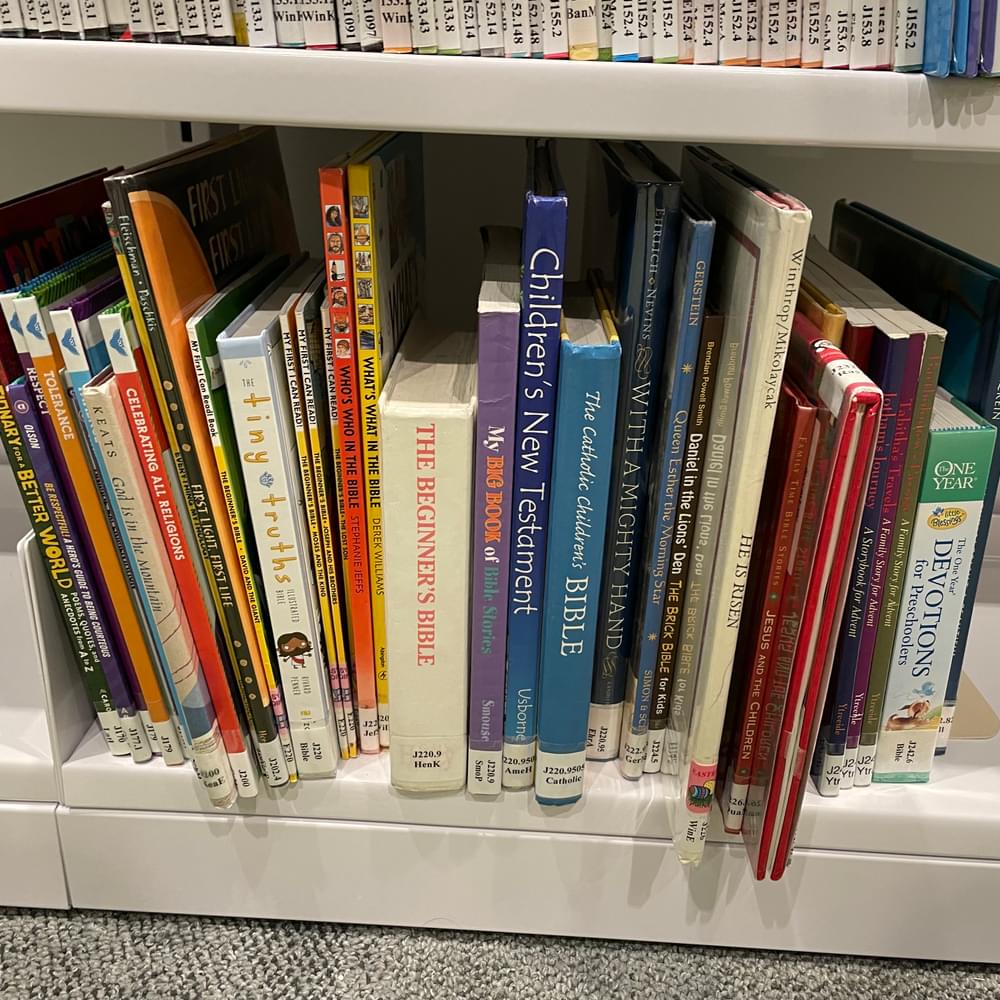 Resident Kim Boettner spoke in favor of keeping the display.
"Libraries are really important to me," she told 1819 News. "When I grew up, I spent every day I could in the library, and it changed my life. It allowed me to see myself. It allowed me to see other people. It allowed me to get out of my own world … One of the things I discovered was that my world and my bubble were really small. The library helped me to get outside that and meet other people, and when I did that, I discovered that those other people were good people doing good stuff, living their lives."
When asked, she said she wouldn't support adding a display with traditional views about gender or sexuality.
"I don't find people saying necessarily hateful things about heterosexual traditional families," she explained. "I don't find that there's a negative connotation out there. When my husband and I raised our four children, I didn't have to have a conversation when we walked down the street about why people went, 'Oh, those are people are nasty."
Board member Lucy Edwards introduced a motion to change the library's policy to allow the board to take into consideration whether certain content for children was age appropriate. Edwards was the only member of the five-member board to vote in favor of the motion.
State Rep. Susan DuBose (R-Hoover), who represents the area and spoke prior to the vote, explained to 1819 News that the North Shelby County library system was unique in that it was completely funded by dues from homeowners and businesses in the community.
"This particular library board has complete authority over the library," DuBose explained. "They do not report to anybody else … They make all the policies, the expenditures and the hiring decisions for that library … Unfortunately, the vote … simply to allow the board to vote whether they thought a display or a program was age-inappropriate … was voted down."
DuBose also said that the library board members were elected officials, although they've never had their names on a ballot because they've never been contested. Three NSLB members will face elections in September of next year. Qualifying will begin in July of next year.
"We had a large gathering of folks from the community from beyond where both sides of the issue seem to be equally represented," DuBose insisted. "There were respectful comments from both sides. I think it was time well spent, and it was important for the community to make sure the [NSLB], which is elected, heard from the community."
"The vote was to change the policy to allow the board to have the right to make those decisions as opposed to a policy where we go in and determine whether or not our policies have been followed," Kelley told 1819 News when asked for comment. "That was what the vote was."
To connect with the author of this story or to comment, email will.blakely@1819news.com or find him on Twitter and Facebook.
Don't miss out! Subscribe to our newsletter and get our top stories every weekday morning.