ORANGE BEACH — Biologists may be unable to determine definitively the cause of death of a Great Hammerhead shark that washed ashore in Orange Beach on April 20 along with 40 pups it was pregnant with, but they still hope to learn a lot from the specimens.
Mississippi State University's Marine Fisheries Ecology Department performed a necropsy and examination of the shark and the pups and found no signs of trauma, no abnormal lesions or unusual parasites.
"We know that great hammerheads are especially prone to the physiological effects of capture stress, more so than most other shark species," the university posted on Facebook. "Pregnancy compounds this physiological stress. Consequently, we suspect the death was the result of fishing mortality."
The next step will be for experts to determine the approximate age and birth location of the shark by analyzing several vertebrae that were removed. The vertebrae can also help with information such as population structure and connectivity. Muscle tissue will be examined to determine feeding habits and the possibility of heavy metal or microplastic contamination.
"Finally, several fin clips were removed from the adult," the university added. "The DNA extracted from these fin clips will contribute to a current study examining genetic population structure, as well as the number of breeding individuals in the population."
Fin clips were also removed from the pups for studies.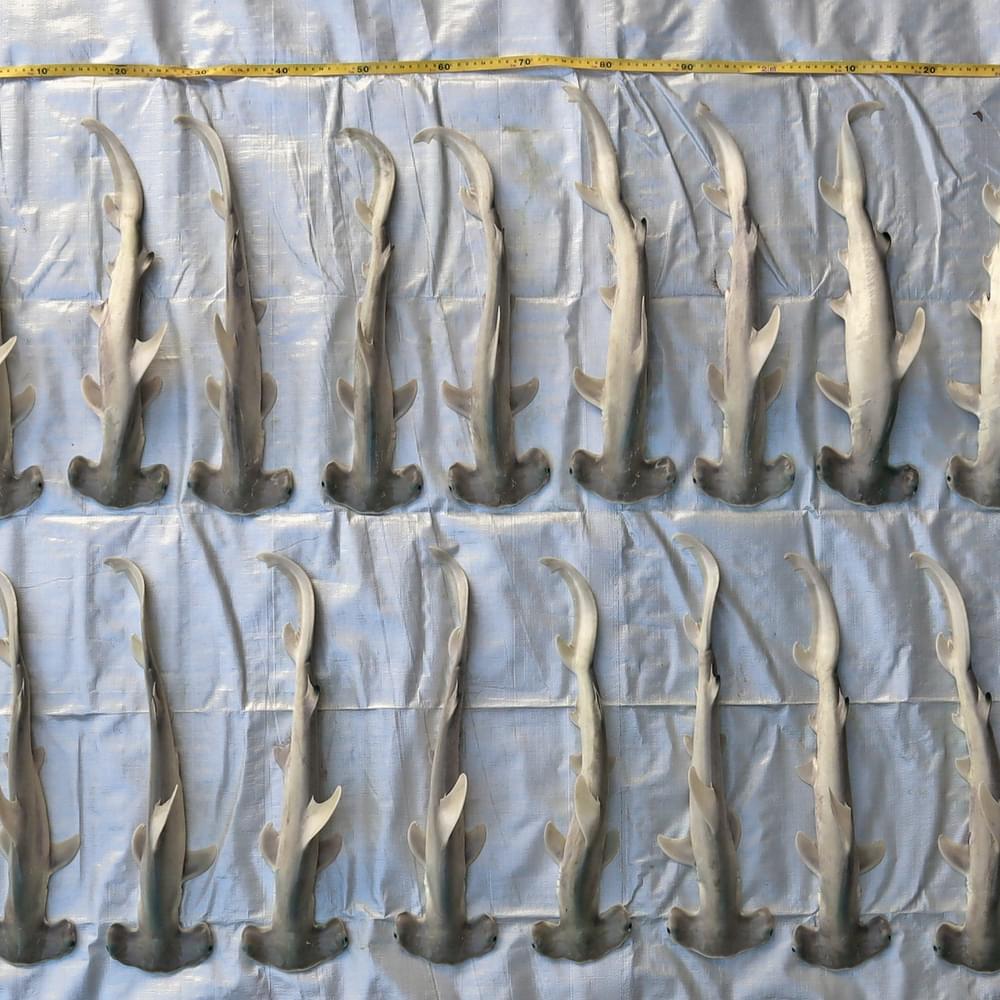 None of the pups survived, but they are being preserved and will be donated to local classrooms, including the Dauphin Island Sea Lab - Discovery Hall Programs.
To connect with the author of this story or to comment, email erica.thomas@1819news.com.
Don't miss out! Subscribe to our newsletter and get our top stories every weekday morning.