Mike Graham was once a drummer in a Christian rock band. Now, he is the owner of one of Alabama's most beloved pie shops.
"I've enjoyed cooking my whole life," said Graham, who owns and operates Pies by Mike in Clanton.
Pies by Mike offers a whopping 25 different flavors of pie, including options for customers who have diabetes or would like their desserts gluten-free.
Graham said his personal favorite pie is the praline mousse, which is pecan praline layered on a graham cracker pie crust with chocolate mousse on top.
"I don't make it a lot because it - as well as the strawberry cream, chocolate mousse and the Miami Vice - it's a multi-day process to make it," said Graham. "You got to make the bottom half of it one day, freeze it, let it harden, then you have to make the top half the next day."
Graham said his other favorites are the fudge and triple chocolate Toll House. He described a Toll House pie as a "chocolate chip cookie in pie form but on steroids."
Other Pies by Mike include classic pies such as buttermilk, sweet potato and key lime and unique flavors like butterscotch Toll House, lemon mousse, naked pecan and chocolate pecan.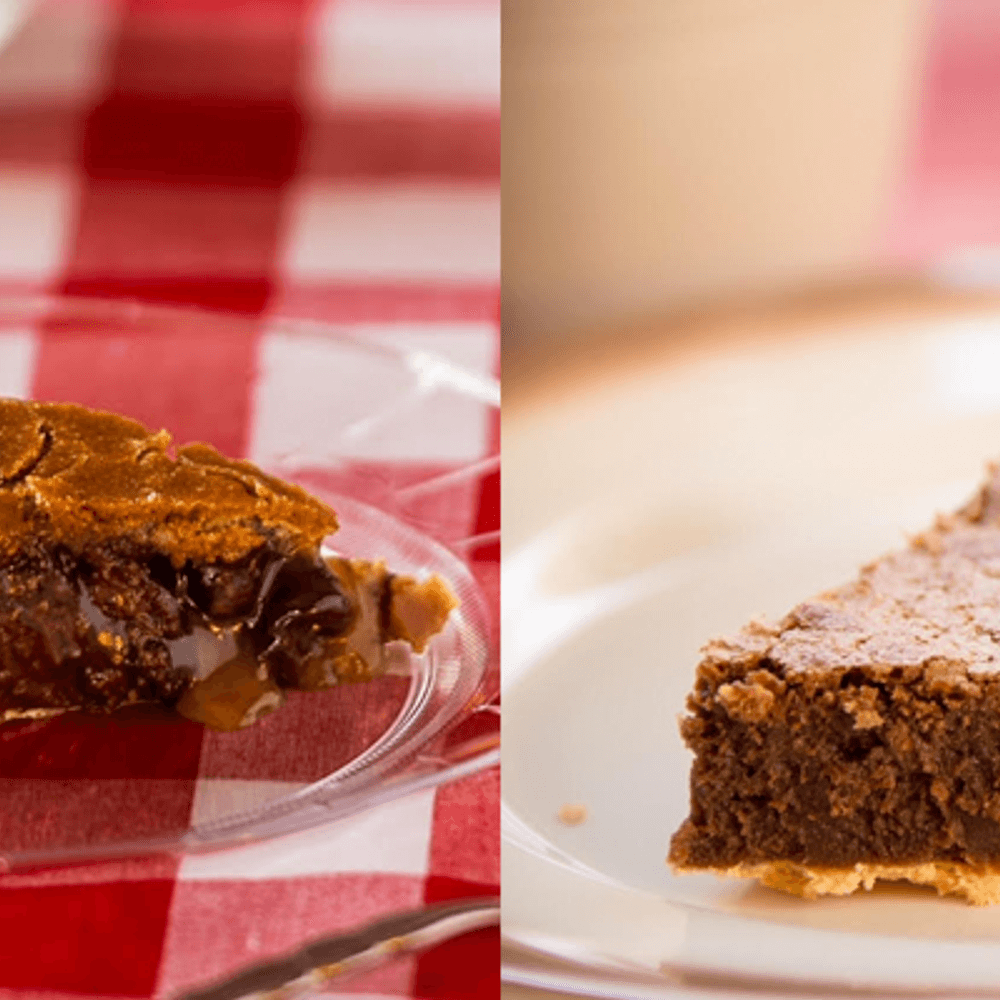 "Just the good Lord really watching out for us"
Graham grew up in Clanton and went to Chilton County High School, where he joined a Christian rock band, Halo. Graham's band signed with a record label in California and released a couple of albums that reached the Top 20 on Billboard's Top Contemporary Christian music rankings, before disbanding. After he left the band, he worked as a booking agent for other Christian bands.
Graham's journey into the art of pie-making started when the Alabama Legislature passed the Cottage Food Law, which went into effect in June 2014 and allowed homemade food to be sold from home or at local or state-sanctioned farmer's markets.
The Cottage Food Law required Graham to take a food safety course. After that, Graham could bake his pies in his house.
When he first got started, he would bake pies primarily during the holidays. During his first year, he sold 268 pies. In his second year, he sold over 500.
Graham said he had a traffic jam on the road outside his house in 2017 due to customers lining up to get pie.
"It got to the point that I had to decide if I was going to scale it back or move forward," Graham said.
In 2018, Graham asked a health inspector who went to his church to help him look for a kitchen he could rent. She found him a 450-square-foot kitchen so he could move his pie operation out of the house.
Graham then scaled his business by building a clientele of local BBQ joints, stores and sit-down restaurants that would sell his pies.
A few years later, Graham's landlord decided to sell the property. 
"I was going to renew my lease there another year," Graham said. "...I had to start looking. We looked at 20 different properties. I didn't even know that there were that many properties around Clanton at the time that were available… We ended up settling on [the current location]."
Graham opened shop at his current location in March 2020. Now, he not only has a kitchen but an area for customers to sit down, eat pie and enjoy coffee.
Graham said he didn't think they would've made it through COVID-19 if not for moving to a new location. 
"It was just the good Lord really watching out for us," Graham said.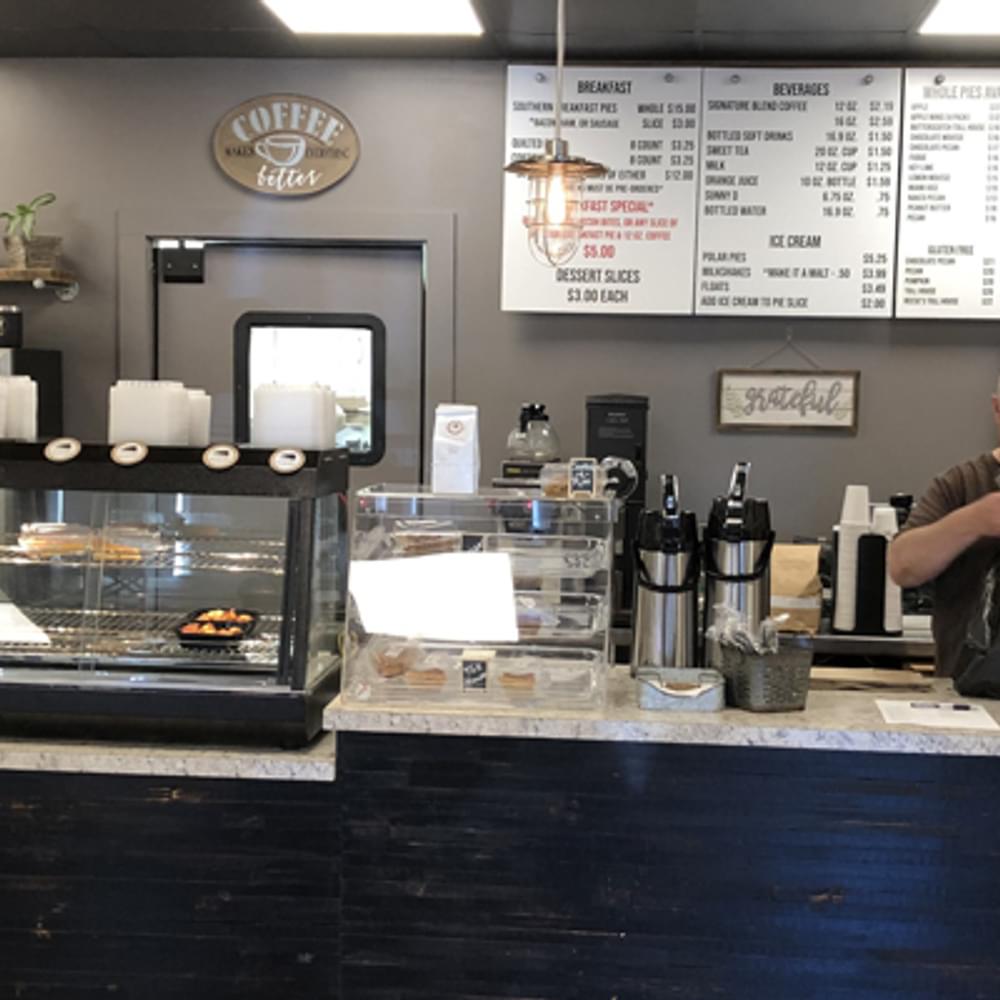 Breakfast pies and breakfast bites
"Nobody has the kind of breakfast we have," Graham said.
Pies by Mike offers what Graham calls a "southern breakfast pie," a three-cheese egg pie with a choice of bacon, ham or sausage. 
"[Some people] know it as quiche," Graham said. "I just call it a 'southern breakfast pie' thinking that might be more marketable and more palatable for people."
Along with southern breakfast pie, Pies by Mike offers quilted pigs, "a pig in a blanket with fewer syllables."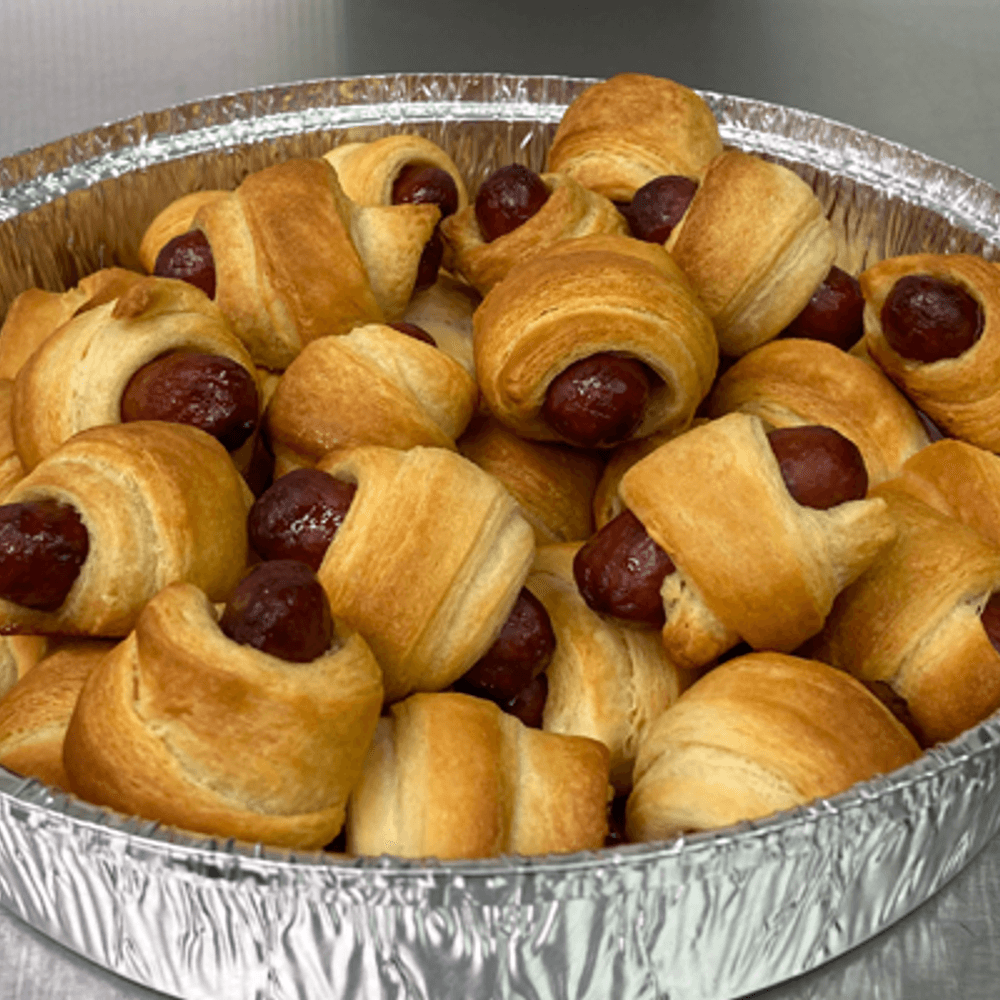 Graham also prepares Conecuh bites, which are pigs in a blanket but with Conecuh sausage.
"About two months ago, I started doing sausage bites," Graham said. "They've been a real big hit."
A friend from Graham's time in the music industry connected him with a roaster, Messenger Coffee Co. of Kansas City. 
"They sent us coffees to try," Graham said. "We had a tasting first with people that I knew were coffee drinkers. We had some of Messenger's Coffee. We had some other kinds. We had six different coffees. And we let them all vote, and it was pretty clear that there were three that rose to the top. All three of those were from Messenger Coffee Company."
Graham said they just decided to order their own blend from Messenger Coffee.
"Just a really good cup of coffee," Graham said.
Come visit
Pies by Mike is open from 1:00 p.m. to 4:30 p.m. on Tuesdays and from 7:00 a.m. to 1:00 p.m. on Wednesdays through Fridays. It is typically closed Saturday through Monday, but Graham occasionally opens on Saturdays, informing his customers via the Pies by Mike Facebook page.
Graham said 7:00 a.m. to 9:00 a.m. is typically his busiest time, but the typical maximum wait time is 6 minutes, so customers are able to get in and out.
Graham and his wife, who is a physical therapist in addition to helping Graham with the business, have mostly run Pies by Mike by themselves. 
"She is a gem," Graham said.
However, Graham recently hired a couple of workers on busy days. 
Graham said he hopes that over the next couple of months he can start keeping Pies by Mike open longer on Fridays and open on Saturdays more often.
Pies by Mike gets customers from all over the country. Graham has had people stop by from as far as Washington State and displays a map on the wall, keeping track of customer's home locations.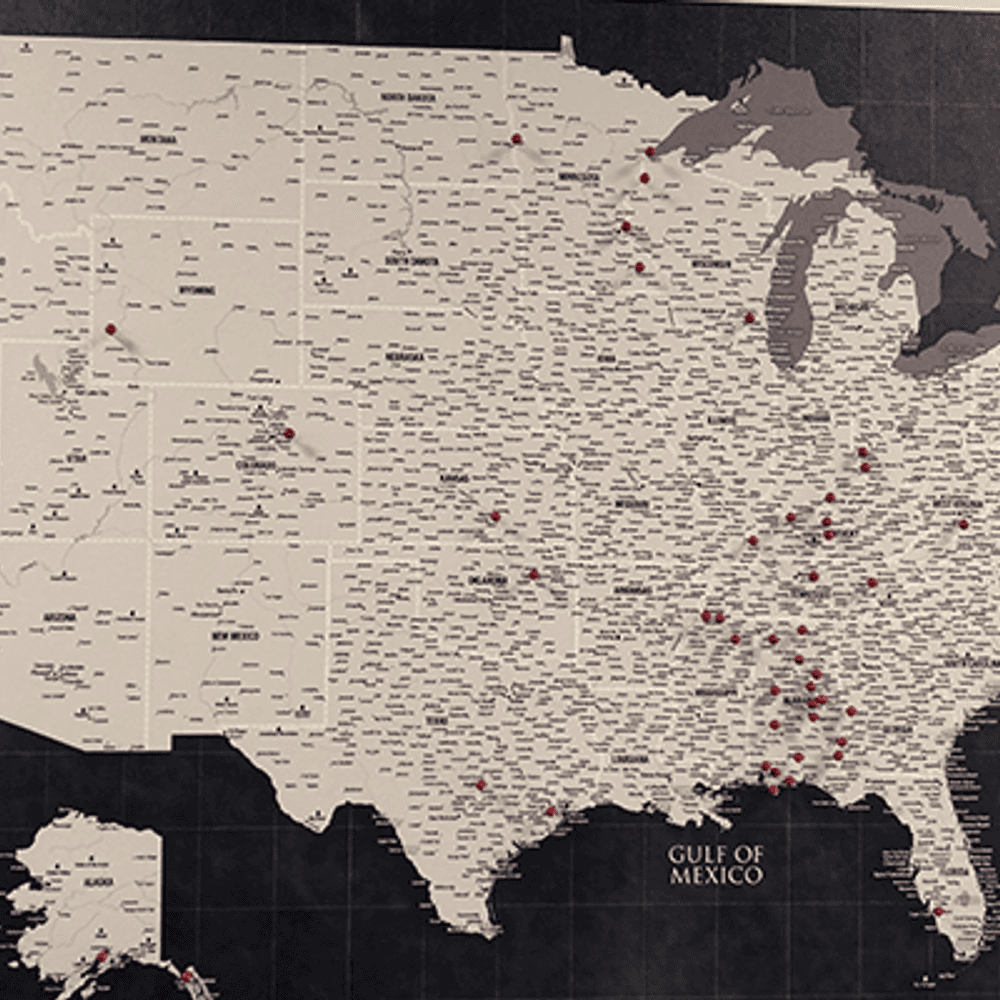 "We want to have a personal touch with people," Graham said. "...You do start to be like family."
Pies by Mike is located on 1015 Lay Dam Road in Clanton, a four-minute drive from I-65 Exit 212.
To connect with the author of this story, or to comment, email will.blakely@1819news.com. 
Don't miss out! Subscribe to our newsletter and get our top stories every weekday morning.