A 10th-grade Prattville High School (PHS) teacher reportedly issued a graded assignment to her students asking them to identify their gender, sex, sexual orientation, body size, religious affiliation and more.
According to one parent, who requested anonymity, their 10th-grade student arrived home with questions about their assignment, which was reportedly graded and given in a General English class taught by JoElla McIntosh, and was required to be turned in by the end of the class. The parent said the student's grade on the assignment is still visible on their Google Classroom.
The assignment is a printout from the University of Michigan, but one question can be seen with "U of M" scratched out and "PHS" added in with a pen or pencil.
The assignment titled "Social Identity Groups" asks students a series of questions about their individual identity groupings and to identify where they fall in a number of categories, including gender, sex, sexual orientation, ethnicity, religious affiliation, social class, disability, body type and others.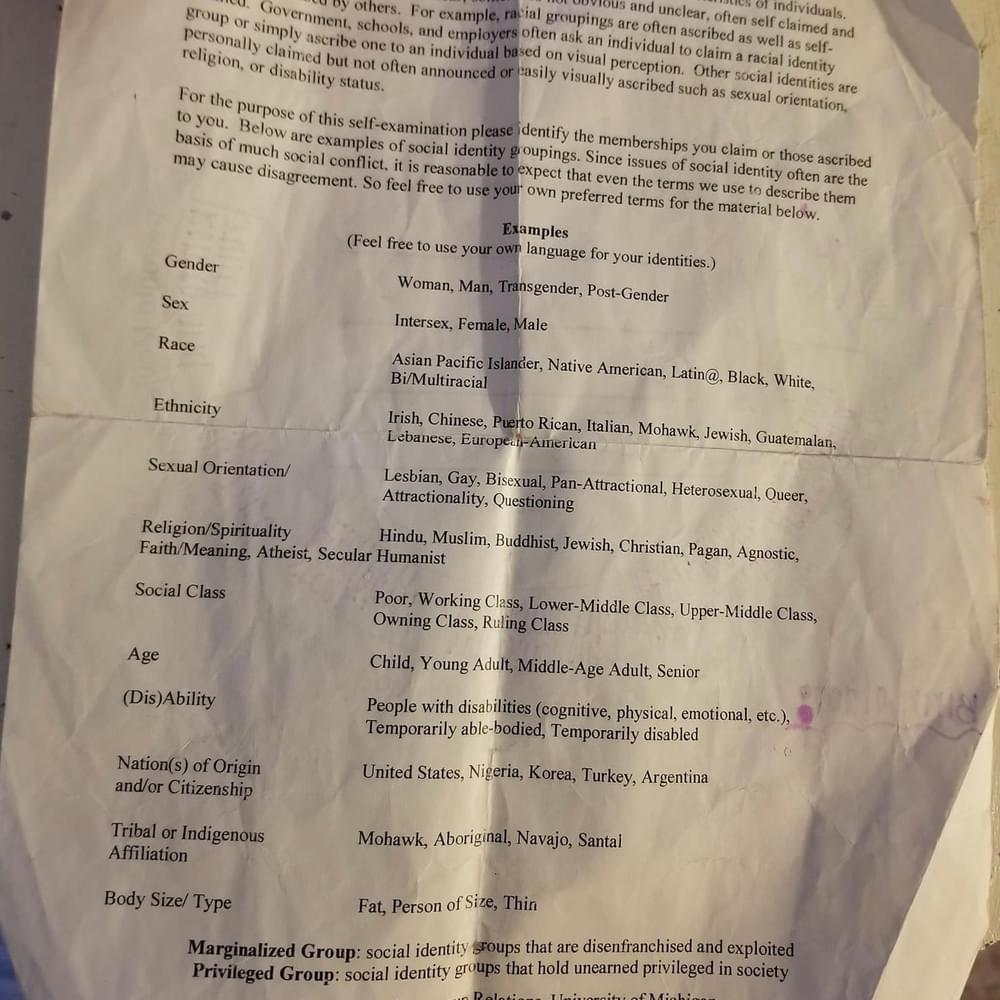 Examples given of gender are "Woman, Man, Transgender, Post Gender."
The options for students' social class are "Poor, Working Class, Lower-Middle Class, Upper-Middle Class, Owning Class, Ruling Class."
For body size, the options are listed as "Fat, Person of Size, Thin."
For sexual orientation, examples included "Lesbian, Gay, Bisexual, Pan-Attractional, Heterosexual, Oueer, Attractionality, Questioning."
On another page, students are asked questions about their identity and how it affects their interactions with teachers and others.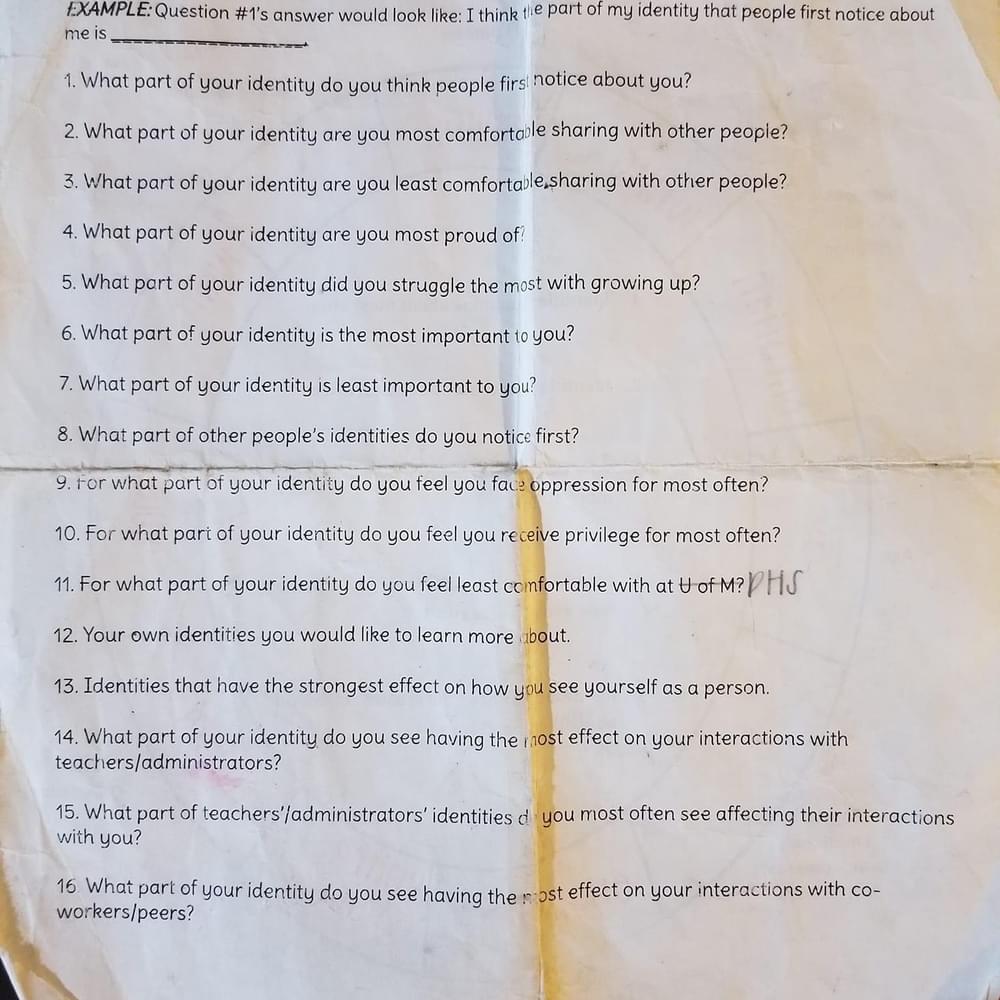 One question asks students what part of their identity they feel causes them to face the most oppression. Another asks what part of their identity they feel they receive the most privilege.
The paper defines marginalized groups as "social identity groups that are disenfranchised and exploited." Privileged groups, on the other hand, are defined as "social identity groups that hold unearned privileged in society."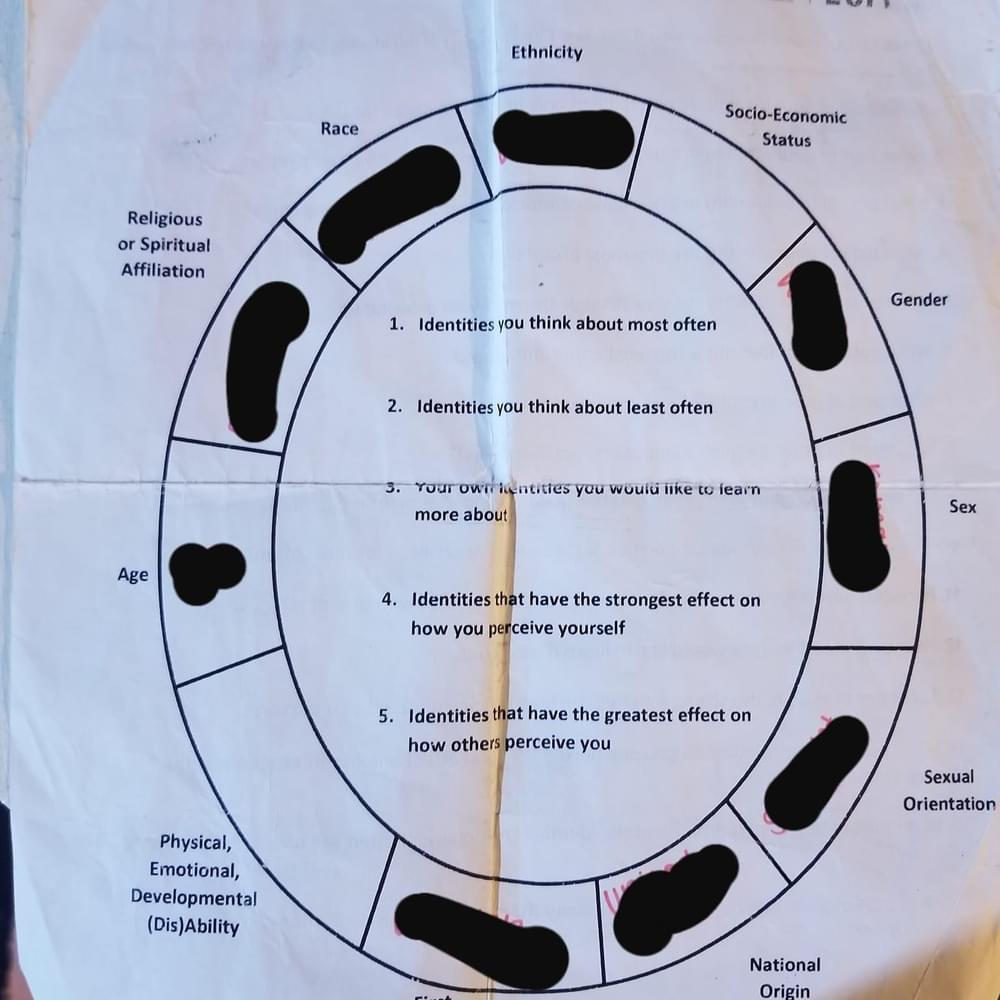 1819 News made repeated attempts over several days to contact PHS Principal Daniel Farris but received no response.
1819 News also contacted the Autauga County Superintendent Tim Tidmore, who responded but did not comment on the teaching material.
To connect with the author of this story, or to comment, email [email protected].
Don't miss out! Subscribe to our newsletter and get our top stories every weekday morning.