Renowned radio show host Phil Williams is expanding Rightside Radio to the Birmingham area later this month.
Rightside Radio is currently broadcast Monday through Friday from 2-5 p.m. on Cumulus Broadcasting's WVNN in Huntsville/Athens. Beginning July 11th, the show will also be heard on Crawford Media Group's WXJC 101.1 FM and WYDE 850 AM out of Birmingham/Cullman.
"From day one the plan has been to advance Rightside Radio across the entire state of Alabama," Williams said. "The ability to now syndicate the show and move into the Birmingham market in the additional partnership with Crawford Media Group is truly humbling and I am very grateful. One of my passions is to empower others to understand the value of where they live and how to make it better. I'm humbled and thankful to have this opportunity and I'm looking forward to going live with this syndication from the new Rightside studio."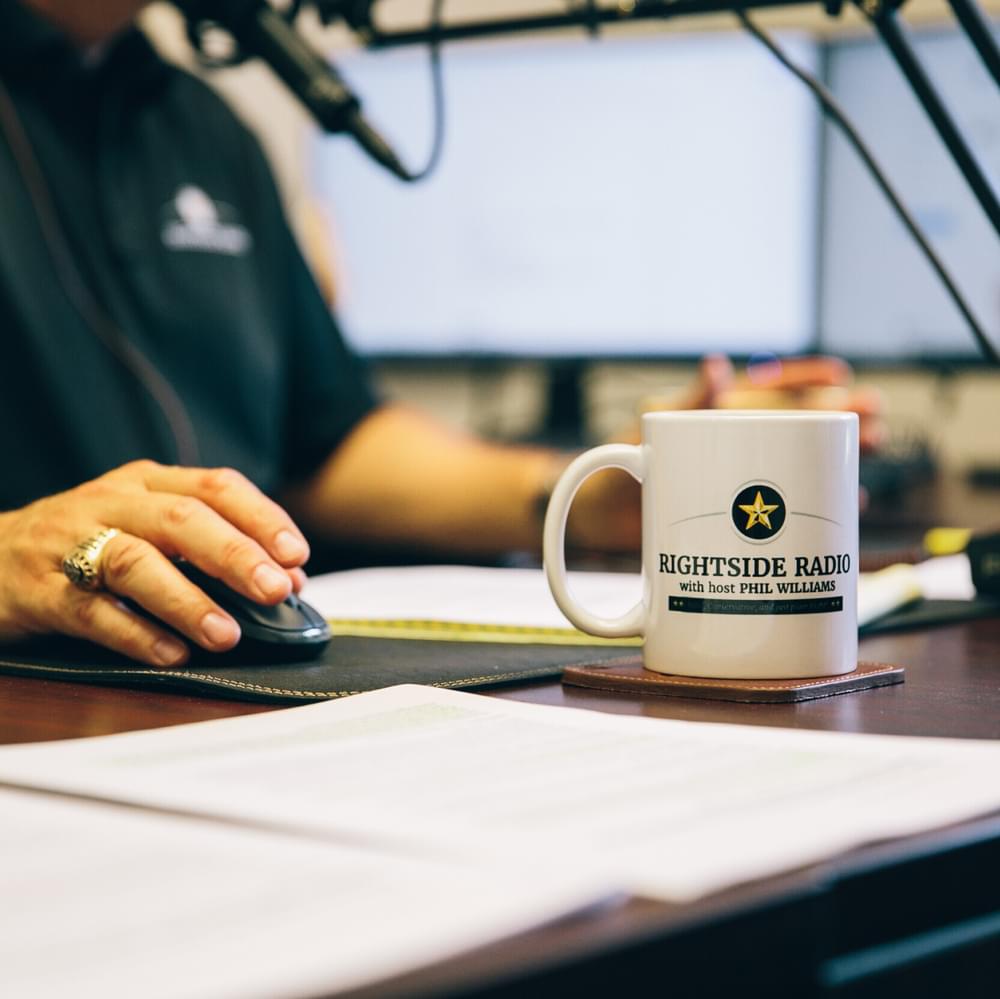 Williams is a former state senator, an attorney and a retired Army Airborne Ranger and former Chief Policy Officer at the Alabama Policy Institute (API). His most recent venture has been launching a syndicated radio show, Rightside Radio, which has been broadcast over North Alabama since 2021.
With frequent special guests and call-ins, Rightside Radio delivers news and insights about happenings around the United States and Alabama. As its byline suggests, it is "solid conservative, and just plain right!"
Since its inception, Williams has hosted the radio show from his law office in Gadsden and has just renovated a new studio in the same building.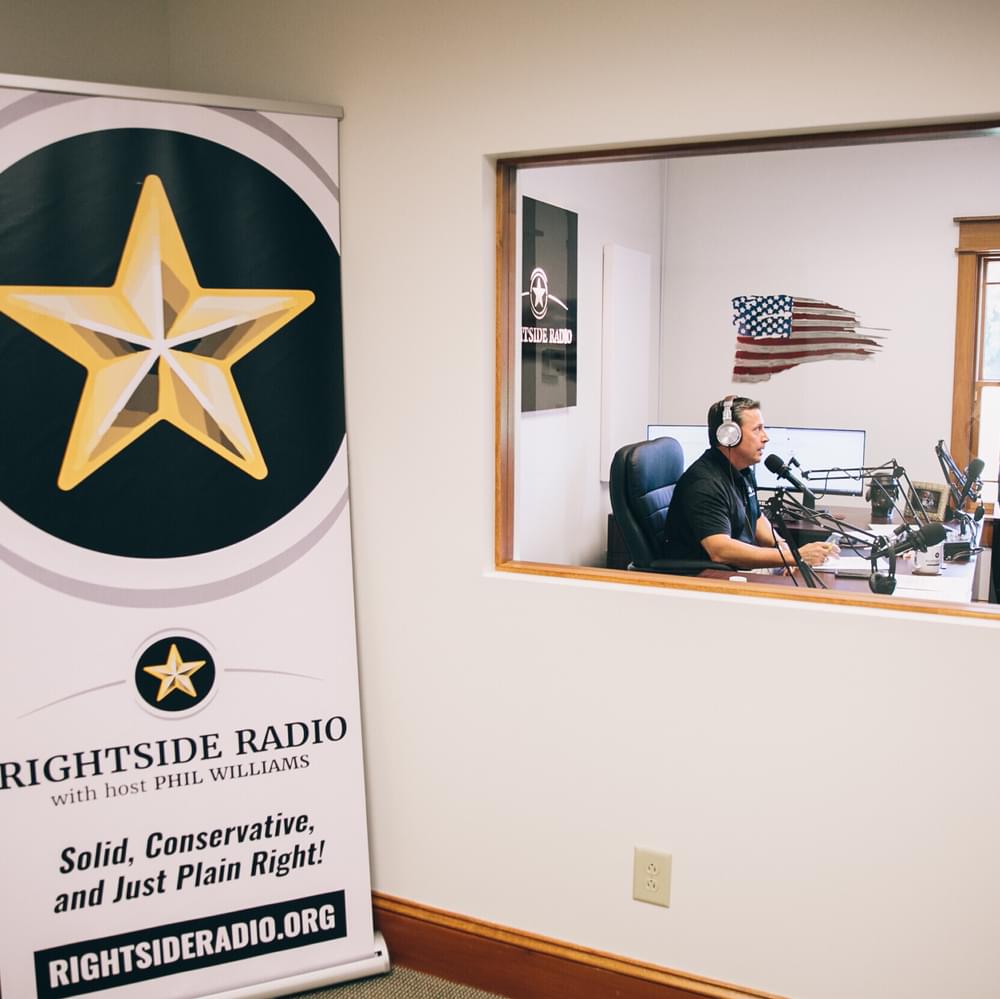 Beginnings and Young Life service
"Everything in my life has centered around some form of service," Williams said.
Williams comes from an Army family. Consequently, he moved around a lot when he was young.
Though he's lived around the world, all of his family came from the Birmingham and Huntsville areas and Williams spent most of his youth in Huntsville and graduated from Grissom High School.
Williams attended the University of South Alabama in Mobile as an undergraduate, where he participated in ROTC. He received an ROTC commission in 1987.
After college, Williams spent nearly a decade working full-time for the youth ministry organization, Young Life. Williams also served part-time in the Army Reserve.
While at Young Life, Williams worked in a counseling center for teens, serving as an area director for seven years. He also participated in recruitment and training activities, public speaking and fundraising while maintaining a close relationship with the members of the Young Life Committee.
"Really kids was my calling for 10 years," Williams said.
"The rule of law"
Williams said his decision to go to law school was unexpected. He was in his early thirties when a colleague from his ministry committee, a lawyer, took him out to lunch and suggested he go to law school. The friend wanted Williams to get his Juris Doctor so he could work for him.
Williams said he'd felt like his time in ministry was coming to a close. He used his GI Bill and took out a second mortgage so he could attend Birmingham School of Law at night, while still working 40 hours a week.
"I love that we're a nation of laws," Williams said. "I like to say that doctors, lawyers and undertakers will always have work because someone's always going to be passing away and someone's always going to get sick and someone's always going to have a fuss that they have to get worked out."
Now, Williams has been practicing for almost 20 years. He is the managing member of Williams, Driskill, Huffstutler and King LLC, and specializes in civil law with a focus on civil litigation, real estate, contracts and corporate counsel.
Williams is an AV Rated attorney, which is the highest rating lawyers can receive by Martindale-Hubbell.
"Lawyers will always have the ability to intervene and to help people get through things that they can't get through outside of legal counsel," said Williams. "I enjoy being able to work through the issues with someone, and to resolve conflict and, for that matter, to defend against issues that someone shouldn't have to put up with."
Military service
"It's amazing what God has put in my life and the places I've had a chance to go and things I've had a chance to do," Williams said. "I would say that everything in my life has centered around some form of service that I felt like I was called to be a part of."
While in law school, Williams took time off to fight in Afghanistan after the terrorist attacks on September 11, 2001. He spent the entire year of 2002 on a remote special operations team.
Williams went back overseas in 2004, serving in central Baghdad. He has also served one tour in the Pentagon on the Army Staff's Special Operations Division.
As a Colonel, Williams retired in 2017 following 30 years of service.
"The Republican Wave"
On top of his ministry, legal and military career, Williams served two terms in the Alabama Senate as a Republican from 2010 to 2018.
Williams was elected at a crucial point in Alabama's political history. The Democratic Party had dominated the state for over 100 years. Williams was part of "The Republican Wave" which flipped the state red.
As one of the most conservative members of the Senate, Williams helped pass a number of reforms.
Within his first 18 months in office, the Alabama Senate voted to cut their own pay, balanced the budget and put reserve accounts in place.
"That has changed the landscape for Alabama's budgeting process," Williams said.
Williams also helped push through school choice options, economic development legislation and tough-on-crime penalties and fought the teacher's union. At the same time, he made reforms to reduce prison overpopulation.
As a firm believer in term limits, Williams didn't want to overstay two terms. For that reason, he did not run for reelection in 2018.
"Solid Conservative"
"The ability to serve as a senator is two parts," Williams said. "One is the 'how' and the other is the 'why.' I think I came in with the 'why' and what I learned then was how to make it work.
"... I'm a firm believer that there are principles you have to stand on, that you can say you're Republican, but being a Republican and a conservative are not always the same thing," Williams said. "What makes it different [are] the actual principles that you stand on."
Williams said he advocates for limiting government, a strict interpretation of the Constitution, low taxation, reducing government spending and allowing the free market to take effect. He also said he's a big believer in the rule of law.
Williams said he came to believe in these principles through a combination of family and service in other places, having core beliefs that developed through his faith.
"Just Plain Right"
After leaving the state legislature, Williams was invited to serve as chief policy officer at API, a non-profit, non-partisan educational and research organization committed to free markets, limited government, and strong families
Through API, William's opportunity to do media grew, and he expanded his territory. He began appearing on other radio shows and even guest hosting.
Rightside Radio got its start when Williams received a call from Dale Jackson at WVNN who wanted him to fill Rush Limbaugh's gap after the popular conservative talk-radio host passed away in February 2021.
"All of it kind of swirled together and it gives the opportunity for Rightside Radio just to speak from a base of experience," Williams said.
Williams said he was never comfortable with the idea of calling his show the "Phil Williams Show." The Idea for Rightside came from a blog he wrote while in office called "Views from the Right Side."
Now, the show's regular listeners have described themselves as "Rightside Ruffians."
"The show has just taken off," Williams said.
Williams begins every day by outlining the show using 10 to 15 articles from news sources, including 1819 News. This helps him put together what he calls his "triple dipper," three storylines he runs with when he's on-air. This way, he can tell his audience what he thinks but back it up with resources.
Expansion
Williams said he's had brief discussions in Montgomery and Mobile. However, two stations from Birmingham inquired about his show: Cumulus Media and Crawford Broadcasting.
"We felt like the better fit there for a variety of reasons was the Crawford Broadcasting station," Williams said.
Rightside Radio took to the airwaves in July of 2021, and will now be broadcasted on Crawford Broadcasting in Birmingham starting July 11. The show will have a broadcast area that goes from Clanton all the way to the Tennessee Line.
"It really overlaps into Tennessee, Georgia and Mississippi as well," Williams said.
Williams was able to start a capital campaign to raise money for a new studio. Space upstairs from his law practice became available, and he was able to make the purchase.
The new studio is stocked with equipment, a television, broadcasting gear, furniture, and even specialized Rightside Radio artwork.
"It's 100%," Williams said. "... It's coming together pretty well."
Williams said his goal for the next year is to broadcast over the entire state.
With the new studio, Rightside will be live streaming video. It will continue to be available online in podcast format, which has had about 60,000 downloads. The podcast is broken down into six to eight portions daily and gets uploaded every night.
Williams said that he has people from outside Alabama listen to the podcast and call in all the time. Ironically, he said the podcast's second-largest audience is in California.
Williams has been married to his wife, Charlene, for over 36 years. He said the decision to do Rightside Radio is as much hers as it was his.
"She has been the number-one supporter of everything," Williams said.
You can listen to Rightside Radio Monday through Friday from 2 to 5 p.m. on WVNN, or you can stream the show live from the Rightside Radio website. You can also find the podcast on Spotify and Google Podcasts.
To connect with the author of this story, or to comment, email [email protected].
Don't miss out! Subscribe to our newsletter and get our top stories every weekday morning.