By Randy Tatano
When you go out to a restaurant, you might take home some leftovers in a to-go box.
You do not take home the dinner plate.
But that's not the case in an upcoming Brewton fundraiser which is one of the most unique in Alabama.
It's called an "empty bowl" event, during which patrons purchase a handmade ceramic bowl, enjoy homemade soup, and then take the bowl home. Sure beats a Styrofoam to-go box.
Of course those bowls have to come from somewhere, and that's where local potter Jim Gay comes in. This Army veteran who served in Vietnam and Okinawa has been spinning his wheels (the pottery kind) since he got out of the service back in the 1970s. Using the GI Bill to go to college, he took a pottery class and discovered he enjoyed it, and got better with every subsequent class. And the learning didn't stop when the veterans' benefits ended because he had found something that became a passion.
"When the GI Bill ran out, I figured I could keep going to pottery class," said Gay.
So, he took another, and another, and more, throwing pot after pot until he mastered the craft.
Fifty years later, the studio next to his home houses two rooms full of beautiful creations (no supply chain issues if you're Christmas shopping.) The finished products share the building with the tools of the trade: a potter's wheel, a kiln, brushes and glazes. A few framed newspaper articles about his work hang on the walls. Jim travels around the area, doing about six art shows every year to sell his work. He's shared his talents for years with those interested in creating beauty from a lump of clay at Coastal Alabama Community College (formerly Jefferson Davis CC), and his students have helped create the bowls for previous fundraisers.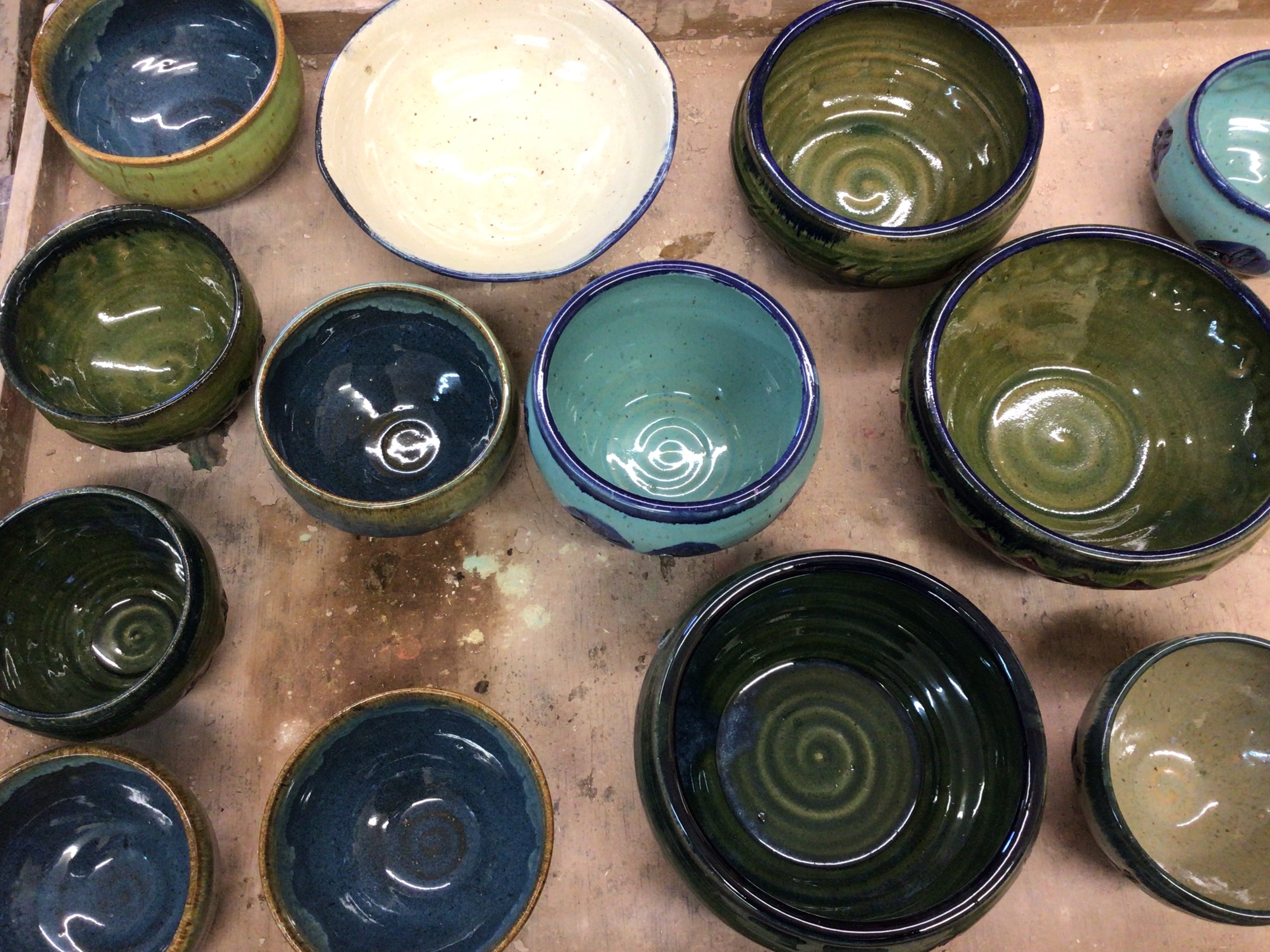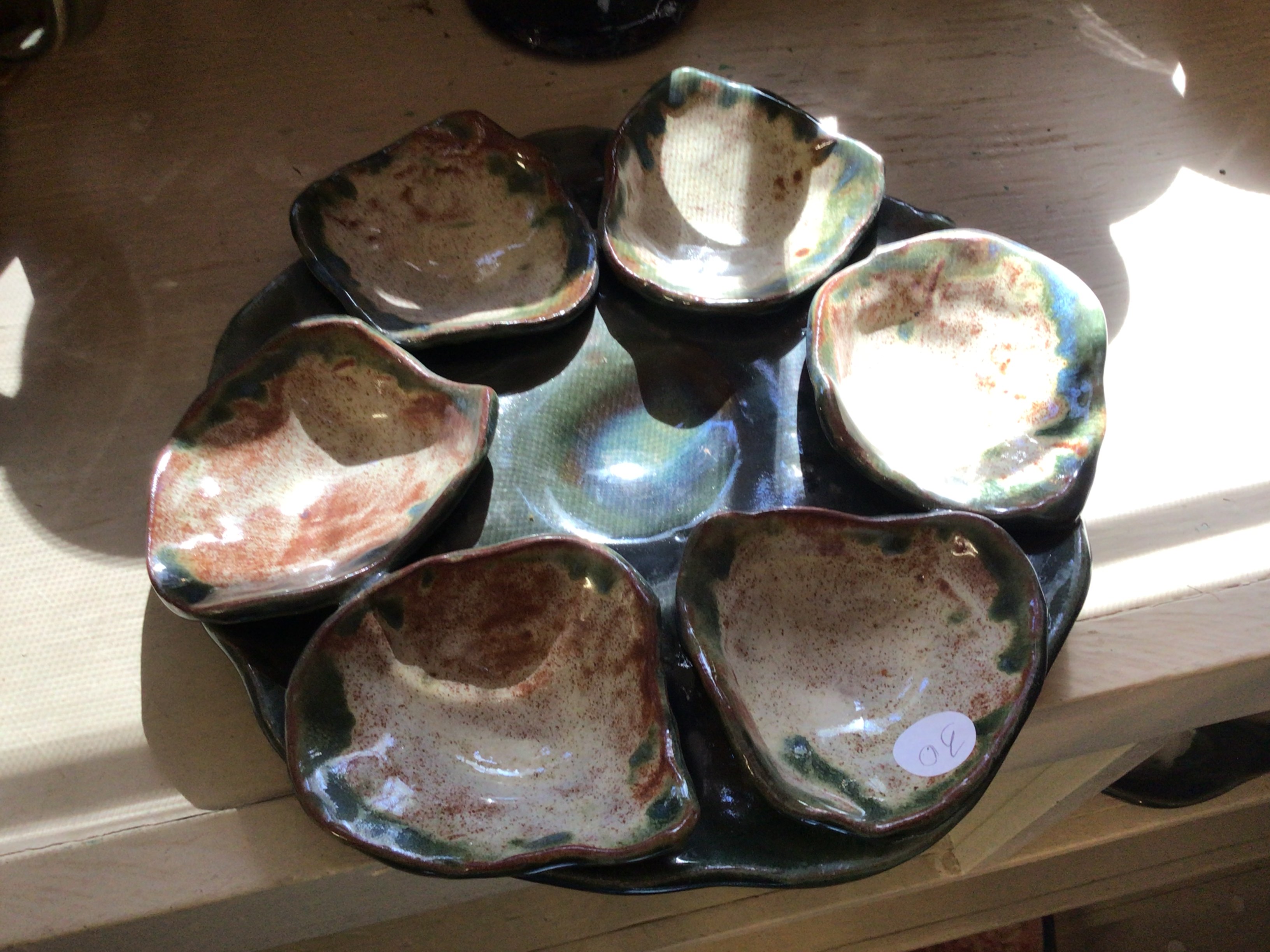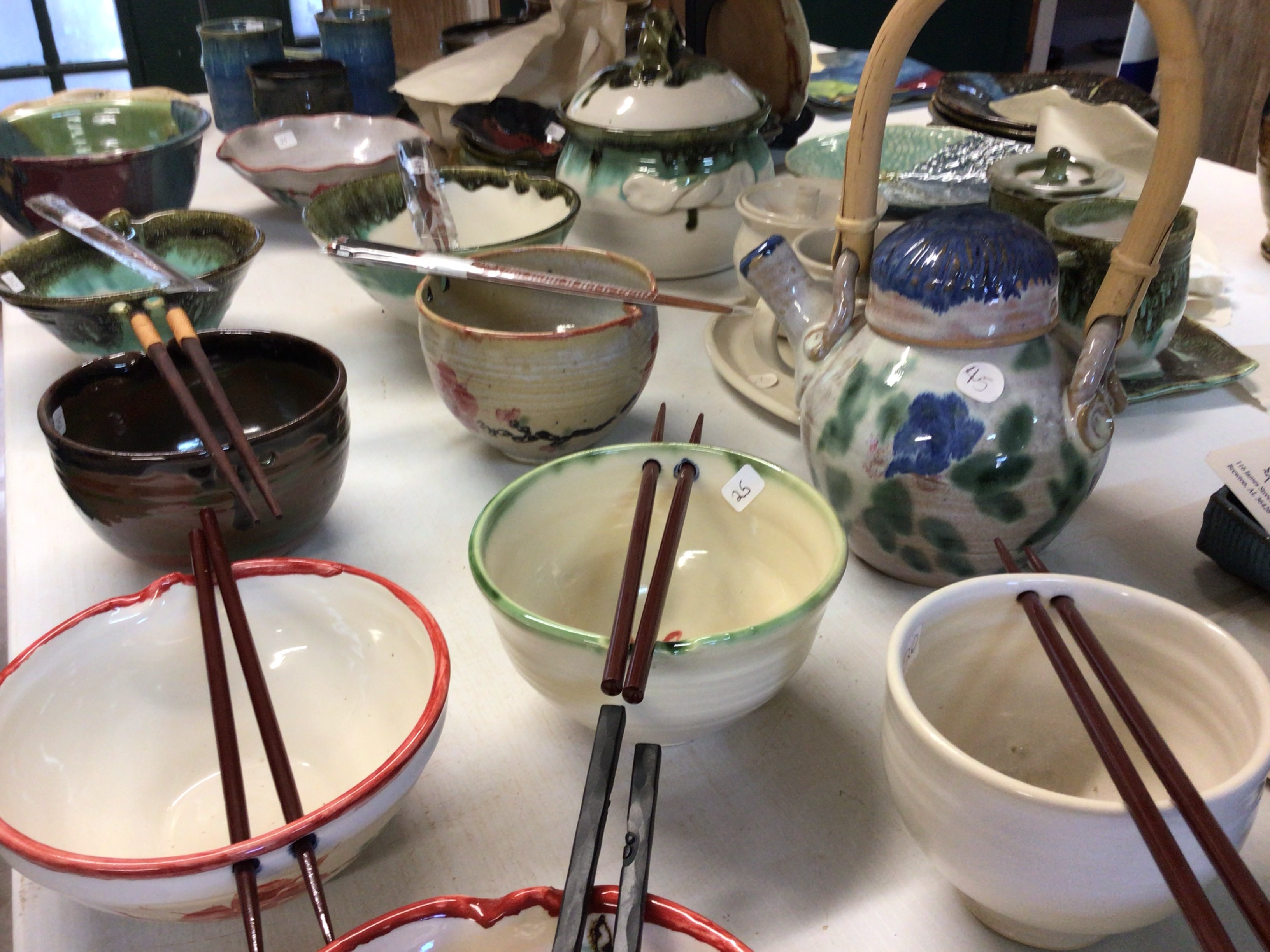 Previous
Next
The master is modest about his handiwork.
"I don't think of myself as an artist," Gay said. "I consider myself a craftsman. I like making things that people use."
So you'll see more functional items for sale than decorative ones. Obviously, no two items are the same, since he enjoys playing around with colors and hand decorating the items.
"I like layering glazes."
Those "combinations" are always a surprise since you never know how different colored glazes will blend and what designs might be created. He especially likes "Raku," a process where the item is removed from the kiln while still blazing hot and placed in another container with combustible materials, which affects the colors of the glaze and the surface of the item.
While Gay makes a lot of unique bowls, he had to be convinced that mugs created more of a legacy for the person making them. When he started out, he found that putting the handle on a mug was a pain, but his mentor shared an interesting concept, telling him, "When you make a mug or give one away, they may drink out of it every day… and think about you."
The fundraiser is scheduled at the college on Nov. 16th, from 6 p.m. - 8 p.m. The soup will be gone after a few minutes, but what you take home will last a long time. And every time you use the bowl, you'll remember the person who made it.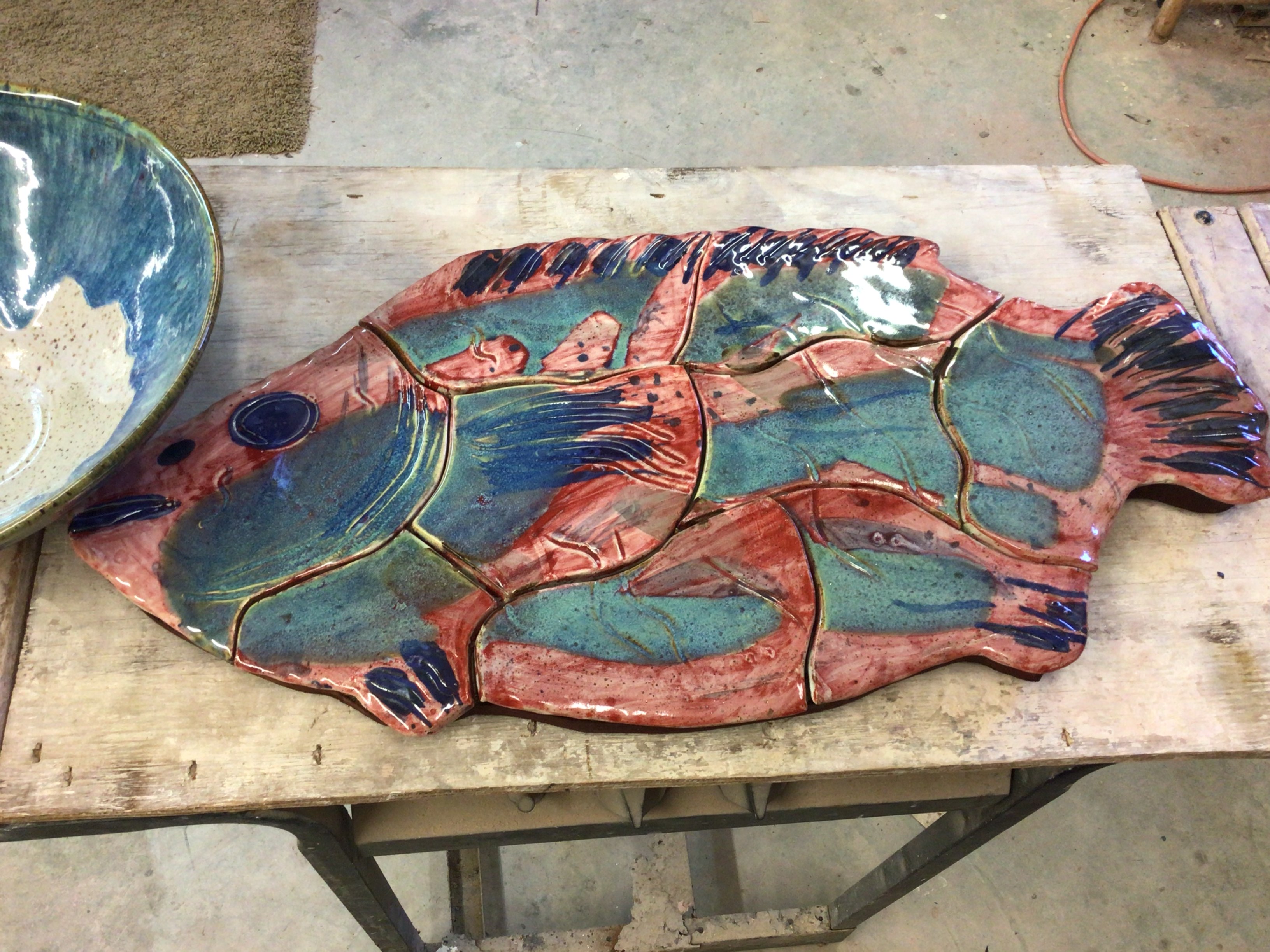 Previous
Next