By Brandon Moseley
Members of both the Alabama Senate and House budget committees were in Montgomery on Thursday for a presentation on the funds that the state has been gifted by Congress in the American Rescue Act and the recently passed Infrastructure Investment and Jobs Act.
State Rep. Steve Clouse (R-Ozark) chairs the powerful House Ways and Means General Fund Committee. Clouse told the joint meeting of the budget committees, "This meeting was called to go over the state of the federal rescue funds."
Kirk Fulford is the Deputy Director of the Alabama Legislative Services Agency (LSA) where he heads the Fiscal Division.
Fulford explained that The American Rescue Plan Act of 2021 established the Coronavirus State and Local Fiscal Recovery Fund of $350 billion for state, local, and tribal governments. The state of Alabama received $3,859,699,000 from that. The state received $2,120,279,000; while Alabama's 67 counties received $952,386,209. The large metropolitan cities were awarded $430,650,620. The smaller cities received $356,382,822, but they did not get the money directly. Instead, they have to apply for it through a grant program administered by the state.
"We have already received half of our money in June 2020," Fulford said of the American Rescue Act funds.
The State is receiving the funds in two tranches: 50% ($1,060,139,708) was received in June 2021. The remaining $1,060,139,708 will be received in May/June 2022.
"You have already allocated $400 million to prisons," Fulford reminded the legislators. "Another $80 million was allocated for healthcare (50% hospitals and 50% nursing homes)."
The remaining unobligated balance of the first tranche of money is just $580,139, 708. The state has that now.
All the funds must be obligated by December 31, 2024, and must be spent by December 31, 2026, or it has to be returned to the federal treasury.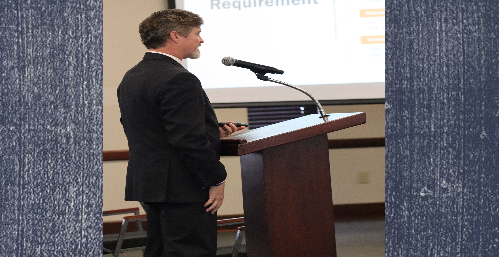 RELATED: Some lawmakers want to 'Axe the Food Tax' in Alabama
"This is not a normal budgeting process," Fulford warned. "This is certainly something else," referring to the strings attached to the money.
The money must be spent on:
Negative Economic Impact (making up for lost revenues due to the pandemic)
Services to disproportionately impacted communities
Premium pay for essential employees
Infrastructure, including water infrastructure, wastewater, sewer infrastructure, and broadband; but not roads and bridges
Revenue replacement is the least restrictive category

Administrative expenses
Ineligible expenses include uses that change the law to reduce net tax or prop up pension funds.
Fulford said that most of the other states are using the money for water and sewer projects and broadband.
"It is very important for everybody to understand the strings attached to this money particularly the reporting requirements," Fulford warned.
Former State Rep. Bill Poole (R-Tuscaloosa) became the State Fiscal Officer over the Summer.
"The reporting is going to be complex and stretched over a period of some time," Poole told the legislators.
"The first report required was turned in on Aug. 31, 2021," Poole said. "My staff told me it took them 3 days to gather the data to prepare that report.
"The reporting requirements are very onerous. In addition to the quarterly reports, there are annual reports required with this. This is going to be with us for a period of time."
Poole said the state will be responsible for a high-level overview for its use of the funds.
"The state must also identify how ARPA funded programs have promoted suitable outcomes for historically underserved or marginally affected groups," he said. "There is going to be a constant data-gathering component to be federally compliant. The reporting is going to be complex and it is also critical to stay in compliance."
The American Rescue Plan Act of 2021 also established the Capital Projects Fund and appropriated $10 billion to the Treasury to provide payments to states, territories, freely associated states, and Tribal Governments. Alabama's allocation of this second fund is $191,887,857.
"This is a grant process," Poole explained. "We don't have the money now. We have to apply.
"The deadline to apply is Dec. 27, 2021. You have to identify that you intend to apply for the money."
All funds must be expended by December 31, 2026, which is the end of the period of performance. The Treasury may, in its sole discretion, grant extensions to the period of performance upon request from recipients.
Presumptively eligible projects include broadband infrastructure projects, digital connectivity technology projects, and multi-purpose community facilities. Ineligible projects include highways and bridges, transit systems, and ports. General construction and improvement of hospitals and schools are not presumed to be eligible unless they meet all three of the project eligibility requirements.
The application and reporting requirements are complex.
Fulford said, "The Infrastructure Investment and Jobs Act recently passed the Congress. It is something different entirely."
Alabama will receive $79 million for electric vehicle charging stations over five years and could also apply for $2.5 billion in grant funding dedicated to EV charging. Airports in Alabama would receive approximately $140 million over five years.
The Broadband Equity, Access, and Deployment Program appropriated $42.5 billion. It allocates a minimum grant of $100 million to each state and U.S. territory. The remaining portion is distributed based on a formula that considers state or territory proportion of unserved locations. This requires a 25 percent state matching requirement.
"There are overlapping funding streams for broadband infrastructure," Fulford explained. "Alabama is going to get at least $100 million for broadband."
There are also billions of dollars the state can apply for in other broadband grant programs.
The infrastructure bill also includes money for transportation infrastructure. There is $40 billion appropriated for bridges.
"This comes with a matching requirement, so this is not green money," Fulford said.
There is $55 billion total in the bill for water infrastructure that will be distributed through existing programs. Based on the traditional revolving fund formula, Alabama should receive $782 million over five years in the Infrastructure Investment and Jobs Act.
"This requires a ten percent match," Fulford said. "Be mindful that in Alabama we are going to get money on top of money."
According to Federal Funds Estimates for the States, Alabama will receive $6,005,336,000 between 2022 and 2026 through over 15 federal programs through this act.
"This is a once in a generation funding opportunity for the state," said State Rep. Randall Shedd (R-Fairview). "It is still not enough to solve the (broadband infrastructure) problem because the cost is $6 to $8 billion."
Shedd said that the state has a public-private partnership grant program in place where the state puts up 35% and 65% is private money. "Keep in mind going forward that we have a lot of people with no or slow internet."
"This is an opportunity of a lifetime," Poole said. "But every state in this country is going to spend a lot of money on broadband, water infrastructure, and healthcare. Our objective should recognize that we are in a competition with other states. We are starting out behind. We need to improve our competitive position for all of our citizens versus falling further behind."
"You can't use federal funds to match federal funds," Fulford said in response to a question from legislators.
"Other states have already established programs requiring local governments to match state funds," Fulford suggested.
"All of the guidance on this is fluid and is subject to change," Poole said. "We are going to have to consider appropriating general fund dollars towards meeting these matches."
State Rep. Merika Coleman (D-Midfield) said, "I am hoping that we are looking to do something to improve our public transit systems. Even Birmingham is not comparable to other major metro areas and many rural places do not have access at all."
"There is money coming," Fulford said. "More money than we have ever spent for public transportation.
"The rules are still being written and it will take months. It will take several months before we are going to get rules for how that money is available."
Former State Rep. Bill Fuller (D) spent five terms in the State House representing Chambers and Lee Counties. He was chairman of the House Ways and Means Committee for both the Education and General Fund budget Committees during his tenure in the legislature. He is an attorney and lobbyist and was present at Thursday's meeting.
"This is bigger than the general fund," Fulford said. "I spoke with former Rep. Fuller and this is bigger than both budgets when he was chairman."
"The governor is going to make recommendations and then it will follow the normal supplemental appropriations," Fulford explained, "I don't think it would be a wise decision to spend all of the money now.
"We won't get half of the money until June. They may change the rules and allow us to spend the money on something we would rather spend it on."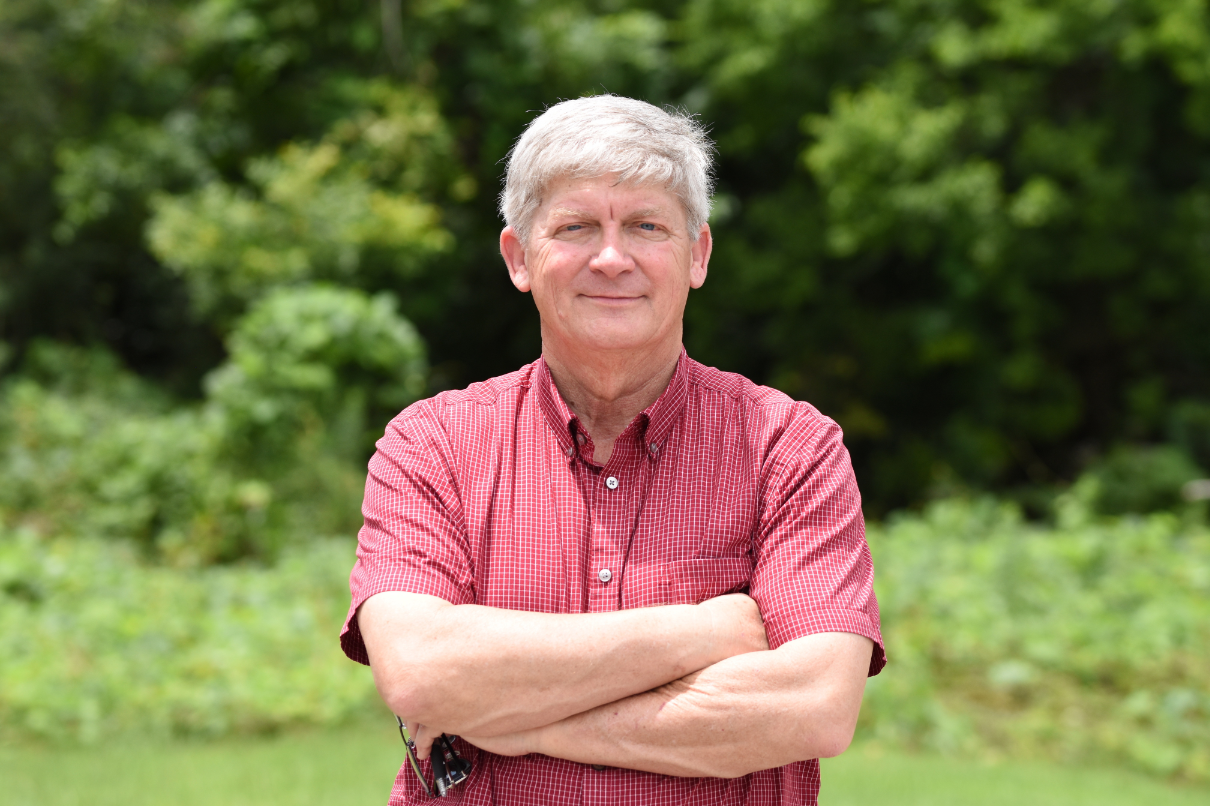 State Sen. Greg Albritton (R-Atmore) is the chairman of the powerful Senate Finance and Taxation General Fund Committee.
"We have $580 million we need to appropriate as soon as we get into session," Albritton said. "That is the amount of money that [we] can start with now. We need to focus on what we should do with that. That is what we need to focus on now."
"We need to find out what can be done, what should be done, and what is best for Alabama going forward and that is what we should do," Albritton said.
Chairman Clouse announced that the legislature will hold joint budget committee meetings on the morning of the first day of the 2022 regular legislative session on Jan. 11 and will follow that with hearings on the 12th.
To connect with the author of this story, or to comment, email brandon.moseley@1819News.com.