Alabama Attorney General Steve Marshall agreed to pay a requested $515,000 bill from court-appointed special master Richard Allen for fees and expenses related to drawing congressional redistricting maps in October for the 2024 election.
In October, a panel of three federal judges chose a map for Alabama to use in its upcoming congressional elections in 2024 that pitted two incumbents against each other and created a new congressional district favorable to Democrats. The judges had previously rejected a plan passed into law by the legislature and Gov. Kay Ivey in July.
The lawsuit is still ongoing.
"Defendants Secretary of State Wes Allen, Rep. Chris Pringle, and Sen. Steve Livingston do not object to the fees and expenses claimed by the Special Master and his demographer and counsel," Marshall said in a filing on Monday. "Defendants will consult with the Special Master's counsel on a proposed order that will require the payments to be made in a way that is both satisfactory to the Special Master and that complies with State administrative requirements. Defendants will submit a proposed order that meets these requirements no later than two weeks from today."
The $515,000 included the attorneys's fees of up to $1,161 per hour and travel expenses to Birmingham for the Oct. 3 hearing.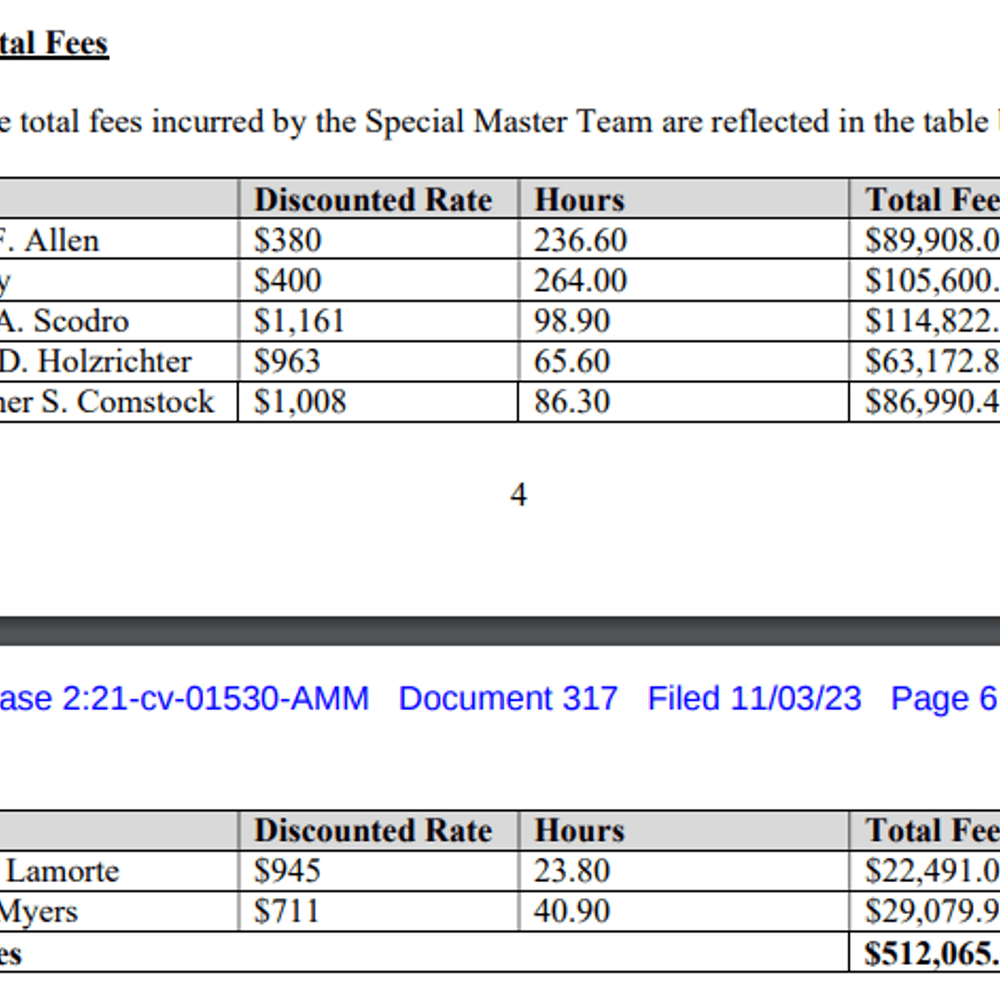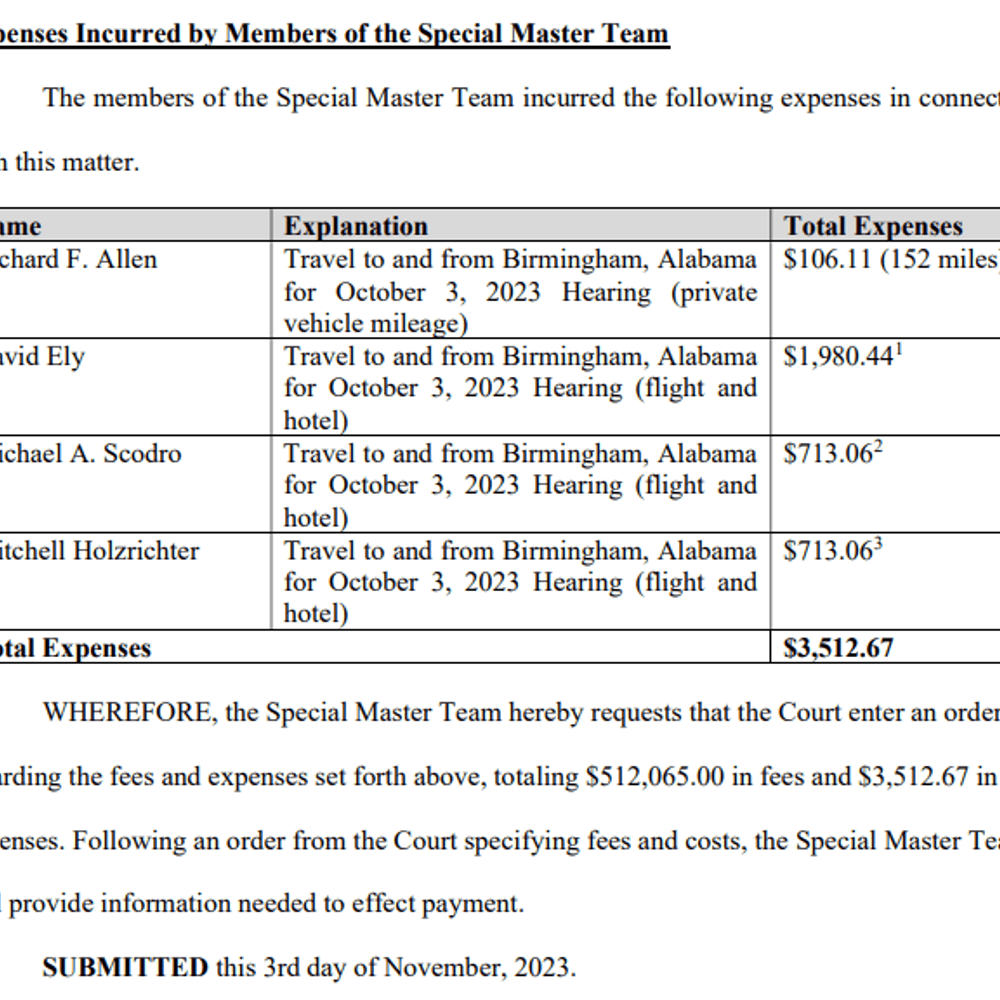 To connect with the story's author or comment, email [email protected].
Don't miss out! Subscribe to our newsletter and get our top stories every weekday morning.