State Sen. Tim Melson (R-Florence) is recovering well in South Korea after being hospitalized for cardiac arrest on a legislative trip last week.
On Wednesday morning, Tyler Melson, Melson's son, said on Facebook, "Truthfully, we are at a loss for words right now."
"The past few hours have been nothing shy of a continued miracle. Dad has been extubated. He is currently breathing well on his own," Tyler Melson said. "He is alert and talking. Your prayers have been heard. We continue to feel your love that has been poured out for us. There is still a long road ahead so we continue to ask for your prayers."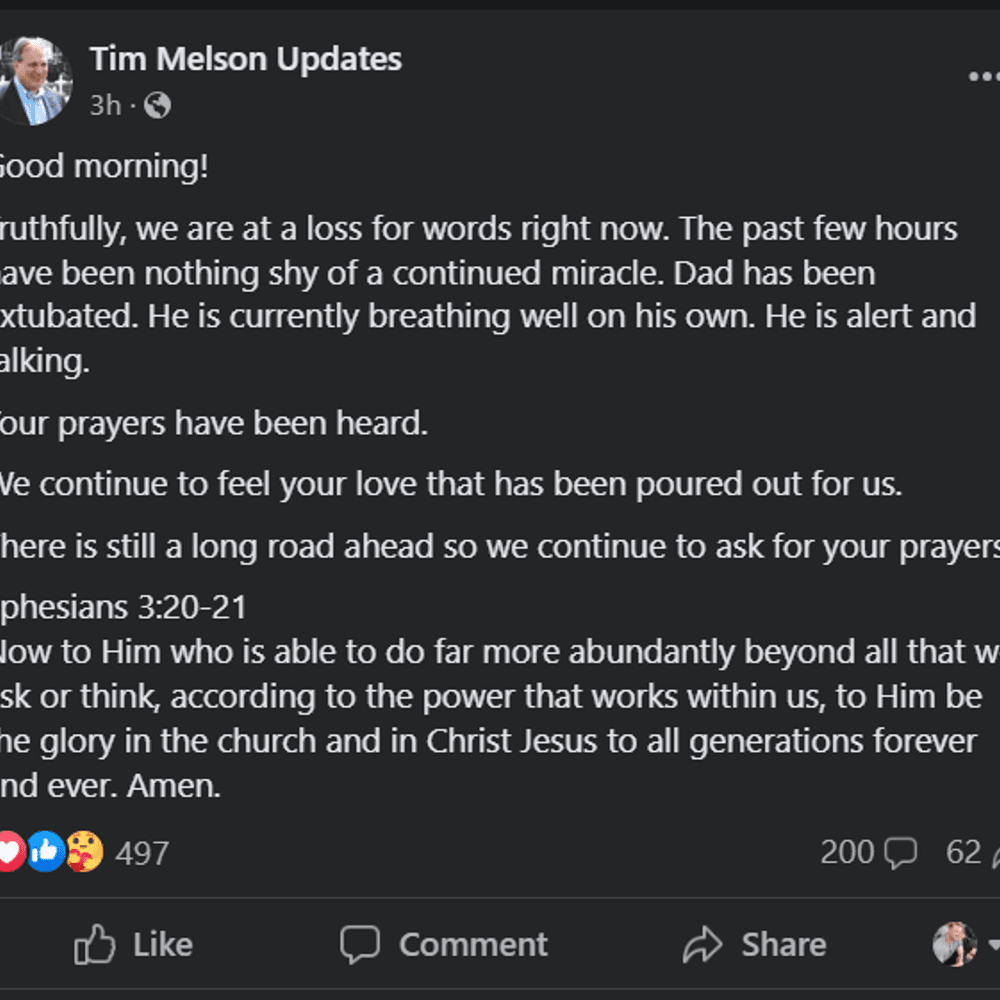 Melson is currently in a hospital in Seoul, South Korea.
To connect with the author of this story or to comment, email caleb.taylor@1819News.com.
Don't miss out! Subscribe to our newsletter and get our top stories every weekday morning.