State Sen. Tim Melson (R-Florence) is currently "very stable" after suffering from cardiac arrest on a legislative trip in South Korea last week.
Tyler Melson, Tim Melson's son, said on Facebook Sunday that Melson remains on a ventilator but is showing signs of improvement.
"We have some encouraging news to share today. Dad was successfully taken off of ECMO and has remained very stable," Tyler Melson said. "This is a big step and we praise God for this good report. He remains on the ventilator but has shown signs of trying to breathe on his own."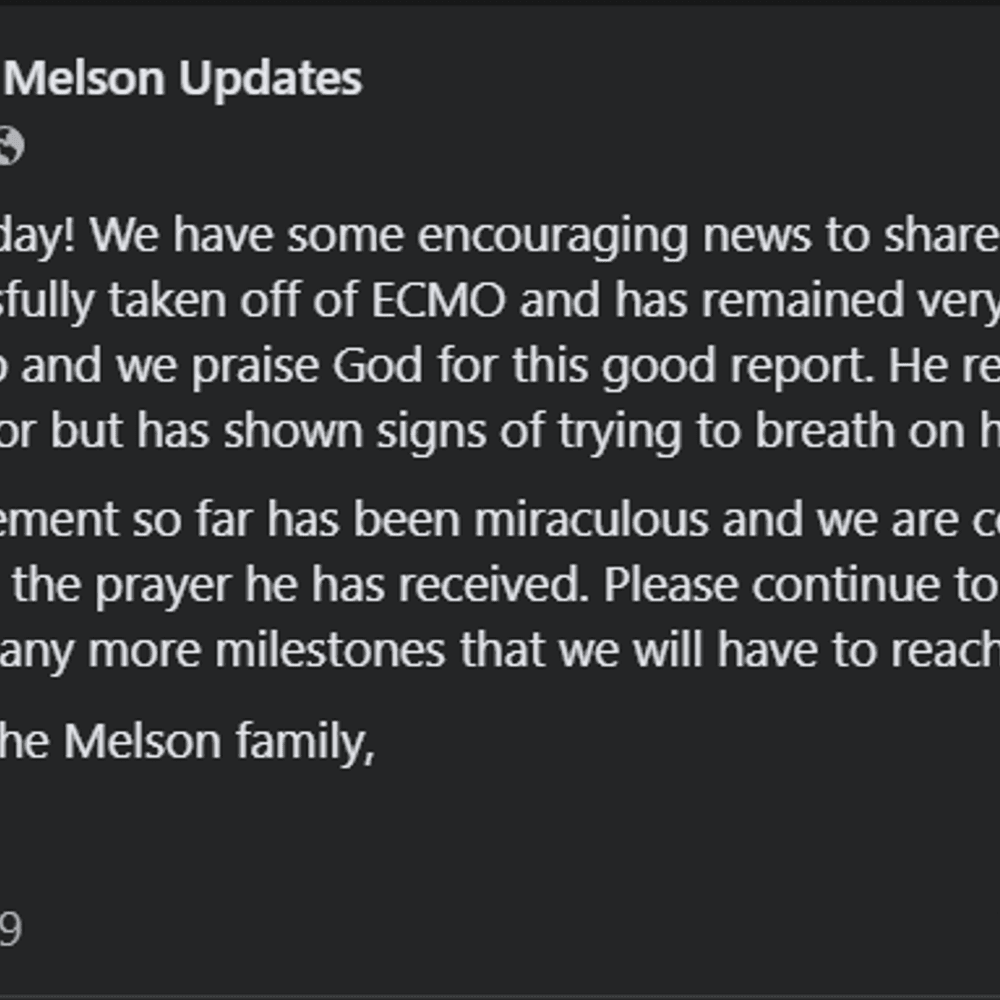 "His improvement so far has been miraculous and we are certain that it is due to all the prayer he has received. Please continue to pray as there are many more milestones that we will have to reach," Tyler Melson said.
State Sen. Melson is currently in a hospital in Seoul, South Korea.
Melson said on Saturday, "Our hope, of course, is to have him transported back to the states as soon as that is feasible. While we wait, we are extremely confident in the capabilities of the hands he is in."
To connect with the author of this story or to comment, email caleb.taylor@1819News.com.
Don't miss out! Subscribe to our newsletter and get our top stories every weekday morning.