If you're seeking a unique outdoor experience that combines the comforts of modern living with the beauty of nature, look no further than Timberline Glamping at Lake Martin. Nestled in the heart of Alabama's scenic countryside, Timberline Glamping offers a one-of-a-kind getaway that allows you to immerse yourself in the great outdoors without sacrificing luxury or convenience.
Glamping, a portmanteau of "glamorous camping," has gained popularity in recent years as an alternative to traditional camping. It offers individuals the opportunity to connect with nature in a more comfortable and upscale setting. Timberline Glamping takes this concept to new heights, providing guests with a lavish and eco-friendly retreat at one of Alabama's most picturesque locations.
Lake Martin, a sprawling reservoir known for its beautiful waters and stunning surroundings, serves as the backdrop for Timberline Glamping. Whether you're seeking a peaceful escape from the hustle and bustle of everyday life or an adventurous vacation filled with outdoor activities, this glamping site offers something for everyone.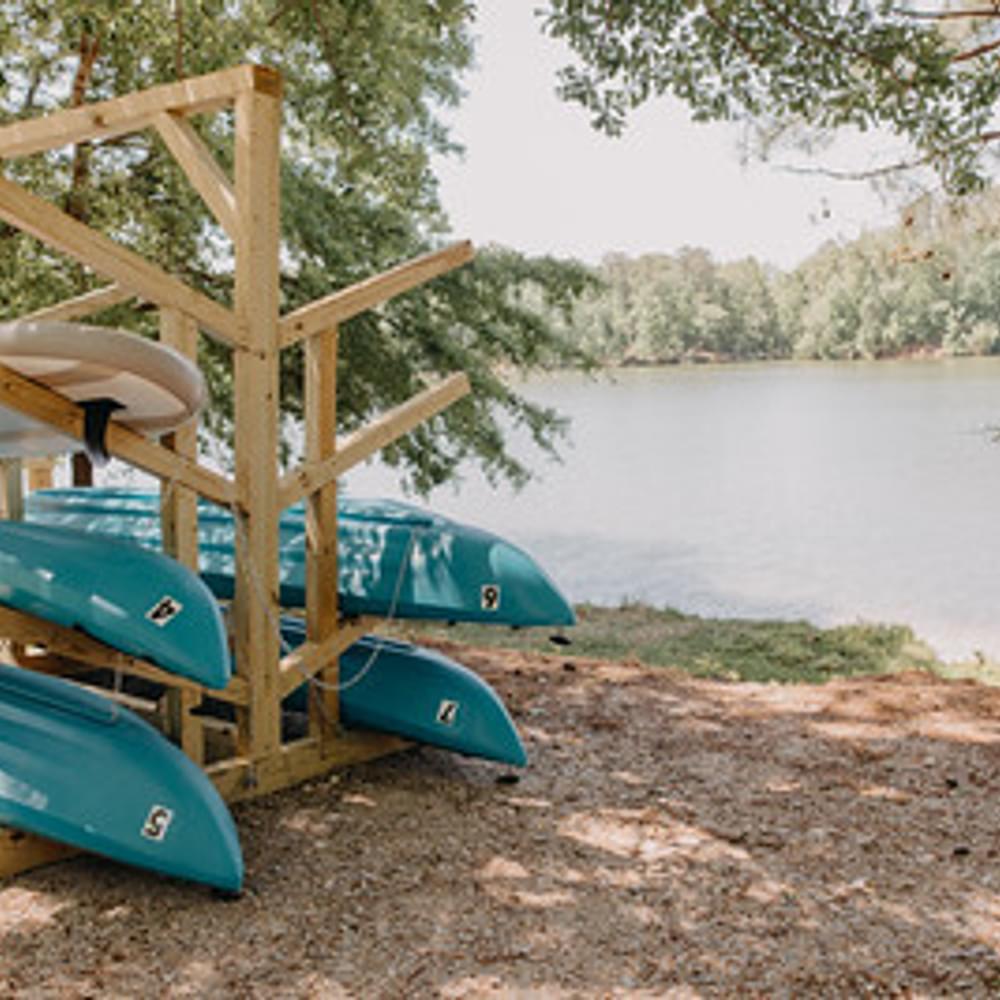 Accommodations at Timberline Glamping range from seven tents with three different floor plans. There is a king-sized bed with two sets of bunks, a queen bed and one set of bunk beds, which makes them perfect for families or a group of friends. There is also a floor plan that includes two queen-sized beds.
They all come standard with a Keurig Coffee maker and four K-cups, Mini-refrigerator, rugs, lamps, a diffuser, electrical outlets to charge your devices, and your own A/C and heating units. Your Glampsite will also include two hammocks, a fire pit, string lights, two camp chairs and a picnic table. Guests can include "add-ons" to their stay, such as kayaks, paddle boards, firewood, smores kits, extra chairs, giant Jenga, cornhole boards and bicycles.
One of the highlights of Timberline Glamping is the immersive outdoor experience it offers. You can spend your days exploring the hiking trails, kayaking or paddle boarding on the lake, or simply lounging by the water's edge. In the evenings, cozy up by the fire pit, roast marshmallows, and enjoy stargazing under the clear night sky.
For those who want to venture beyond the glamping site, Lake Martin offers a wealth of activities and attractions. Fishing enthusiasts can try their luck at catching bass, catfish and crappie in the pristine waters of the lake. Nature lovers can explore the nearby wildlife refuge, home to a variety of bird species and other native wildlife. And if you're up for a scenic drive, the charming town of Alexander City is just a short distance away, offering shopping, dining and historical sites to explore.
Timberline Glamping owners, Mike and Lisa Schlabra are empty-nesters living in Alexander City.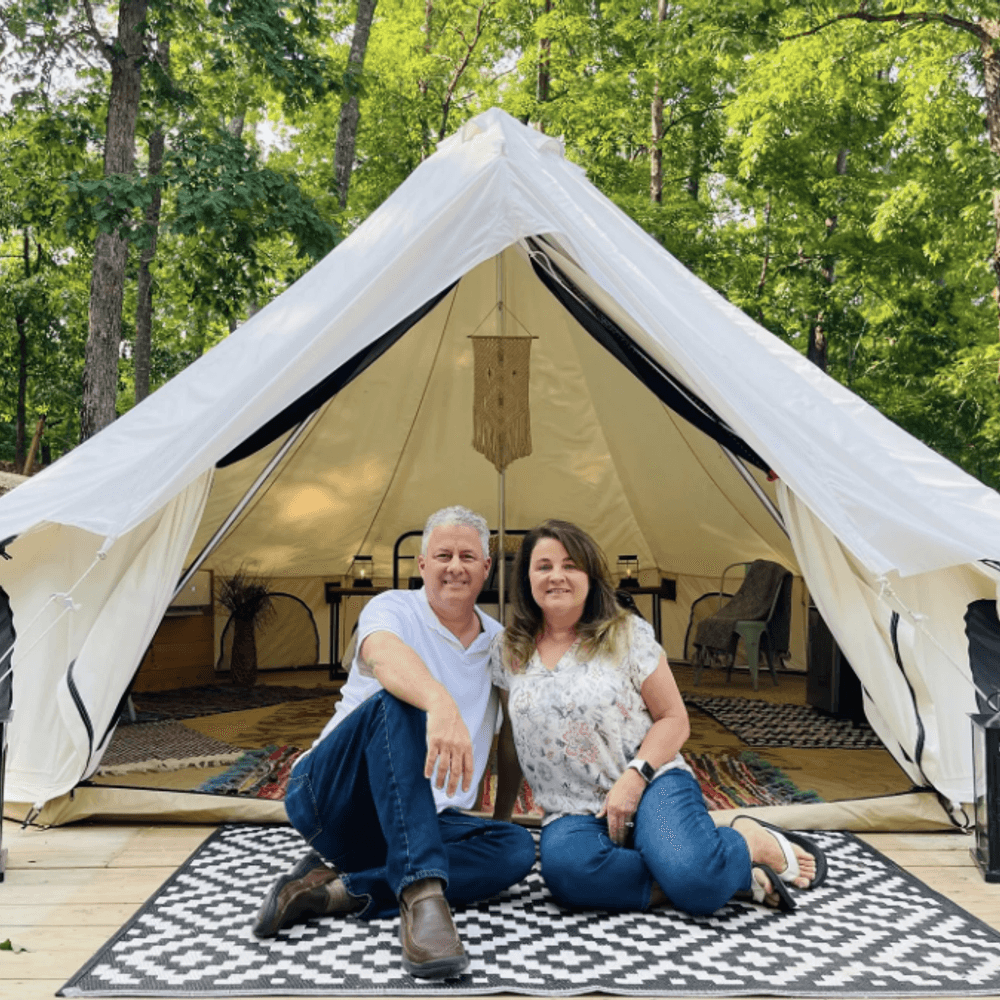 They are both college professors and former K-12 administrators who love to travel, scuba dive and experience new adventures. With six children and 12 grandchildren, family is very important to them, and they strive to ensure all of their guests will feel like family too. The Schlabras are experienced campers and RVers, so Timberline Glamping seemed like the perfect place for them to "set up camp."
They are excited to share their love of the outdoors and lake life with their guests at Timberline Lake Martin. The park and lake have many activities to enjoy, and they are certain a truly memorable experience awaits their guests.
Whether you're seeking a romantic getaway, a family adventure, or a solo retreat, Timberline Glamping at Lake Martin offers an unforgettable experience. It allows you to disconnect from the distractions of everyday life and reconnect with nature in a comfortable and stylish setting. With its stunning location, luxurious accommodations, and a range of outdoor activities, Timberline Glamping is the perfect choice for those who want to experience the beauty of Lake Martin in a truly unique and memorable way.
To connect with the author of this story, or to comment, email ashley.carter@1819news.com.
Don't miss out! Subscribe to our newsletter and get our top stories every weekday morning.