Truth, Honor, Service. That's the motto for Alabama's unique and prized Marion Military Institute (MMI). The two-year college has been in operation since the mid-19th century and has produced some of the most elite in the United States armed services. However, MMI offers much more than a step in the door to the military.
MMI was established in 1842 as Howard College. It was a private institution that included a college and a high school until 2006 when it became part of the Alabama Community College System (ACCS), and in 2009 the last high school class graduated from MMI. Since becoming a part of the state system, the campus has improved, and opportunities for students have continued to expand.
Col. David Mollahan became president of the junior college in 2009 after retiring from the Marine Corps. He oversees operations at MMI, including its Leadership Education Program (LEP), the Service Academy Program (SAP) and the Early Commissioning Program (ECP).
While there are only four colleges of its kind in the United States, MMI is unique in that it does not include a high school, and it is part of a state system.
"We get a state appropriation now as part of the education trust fund budget every year, which the school didn't get when they were private," said Mollahan.
ACADEMICS
Like other two-year colleges in Alabama, MMI provides general education for a student's freshman and sophomore years, but the experience is more disciplined. Students are called cadets, and whether they want to pursue a military career or not, MMI provides its cadet with the tools they need to succeed in life.
"We do it with an immersive military environment, Mollahan explained. "Cadets wear uniforms, earn rank, go through military protocols."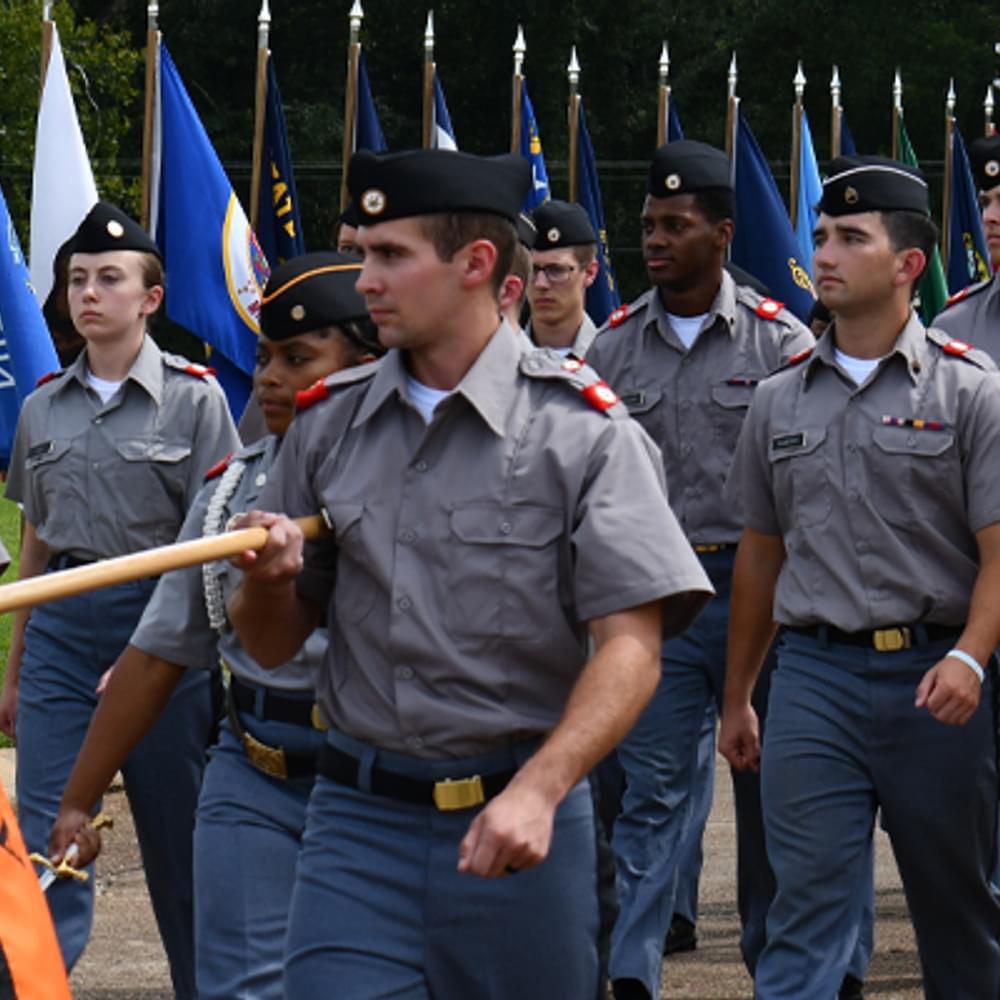 The unique service academy at MMI is a one-year prep program that helps cadets get appointed to one of the five service academies in the nation.
Hundreds of MMI graduates have been placed in those national academies, which include the United States Military Academy in West Point, the United States Naval Academy, the United States Air Force Academy, the United States Coast Guard Academy and the United States Merchant Marine Academy.
Daniel Pinch worked as the deputy director of the admission office at the United States Coast Guard Academy for 14 years. He is now an employee of MMI. He said he accepted a job at the college after recognizing the opportunities given to cadets at MMI.
"I really like MMI as an institution, and I had been dealing with their students for 14 years," said Pinch. "I saw how they did at the Coast Guard Academy, and so I really have a strong appreciation for the way they were getting the students ready, so when they came back, they were successful."
Prep programs include Air Force ROTC, Marine Corps Platoon Leaders Course and the Naval ROTC Prep Course.
"So, we have a series of military-specific programs, but we also provide the general education and opportunity for students to get their associate's degree and then transfer to a four-year school," Mollahan added.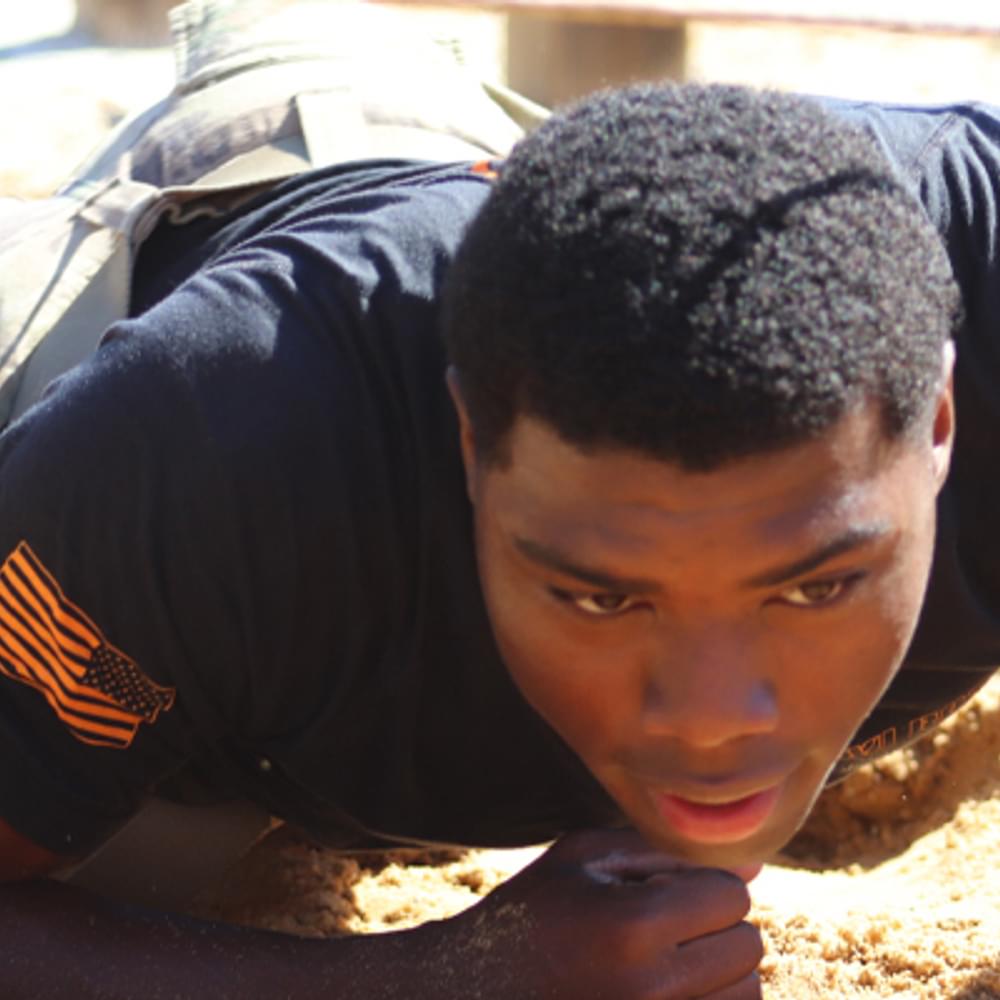 The college also has an early commissioning program.
"So, a student can graduate after two years with an associate's degree but also be commissioned in the Guard or the Reserve, and then they go on to finish their four-year degree, and they can stay in the guard or reserve or go into active duty,' said Mollahan. "That exists only in the four military junior colleges in the nation."
Along with pre-military training, cadets can take advantage of the school's first responder program, which includes firefighter and EMT basic certifications.
Students can also take advantage of the school's expanding aviation program. When Mollahan started at MMI, the school already had what he called a "flying club." But that program now offers flight lessons for those interested in military aviation.
"We have an outlying field that used to operate, Craig Field. It was an Air Force base that's just south of us," said Mollahan. "It has a nice runway and some taxiways and so forth. We have three aircraft that we own right now."
CAMPUS EXPERIENCE
The process of getting into MMI isn't as grueling as one may think. The school accepts students with below-average ACT and SAT scores and offers opportunities to around 425 students each year.
As soon as students step on campus, their lives will change. Not only will they be immersed in a strict culture, but they will also meet, live, learn and grow with people all around the world.
"We put these students together that are from all over the country or the world, and some of these young people are more accomplished academically, maybe they came from much more advantaged backgrounds and then you have these other students that are just trying to get started on something, have a much more disadvantaged background, didn't do as well in high school, and everything in between," Mollohan said. "It's an enormously powerful educational experience, but the thing that's the great equalizer is that they're all in the same boat. They're all wearing uniforms, they all have the same standard requirements to meet, they are all held to account. It doesn't matter where they're from. They're all basically treated equal like they're supposed to be."
Students go to MMI from all over Alabama and the United States but also from Guam, Saipan, Japan, Guam, Puerto Rico, Samoa and other places with military programs.
Students live on campus, but they are allowed time to leave. They have smaller close sized to allow them to get the full experience they need to become successful.
Each cadet is assigned to one of five companies, and within their company, they are assigned to leadership positions.
"This offers a disciplined environment, a chance to develop leadership skills and focus on personal character," Mollohan said. "It gives them a different environment to experience before they go off into a larger school and go into a civilian career or if they choose a military career, they already have that experience."
Students must undergo health checks and physicals, they must maintain their room to a particular standard, they are required to do formations at particular times, and they undergo uniform inspections.
"It's a bit like being in the military," said Mollohan. "It's not the military but it's a bit like being in the military. The standards are higher, expectations are higher, and there's accountability that comes with that if they don't meet the standards. That's how they learn, and that's how they grow."
MMI also offers athletic programs, intramurals, and campus clubs and organizations for cadets.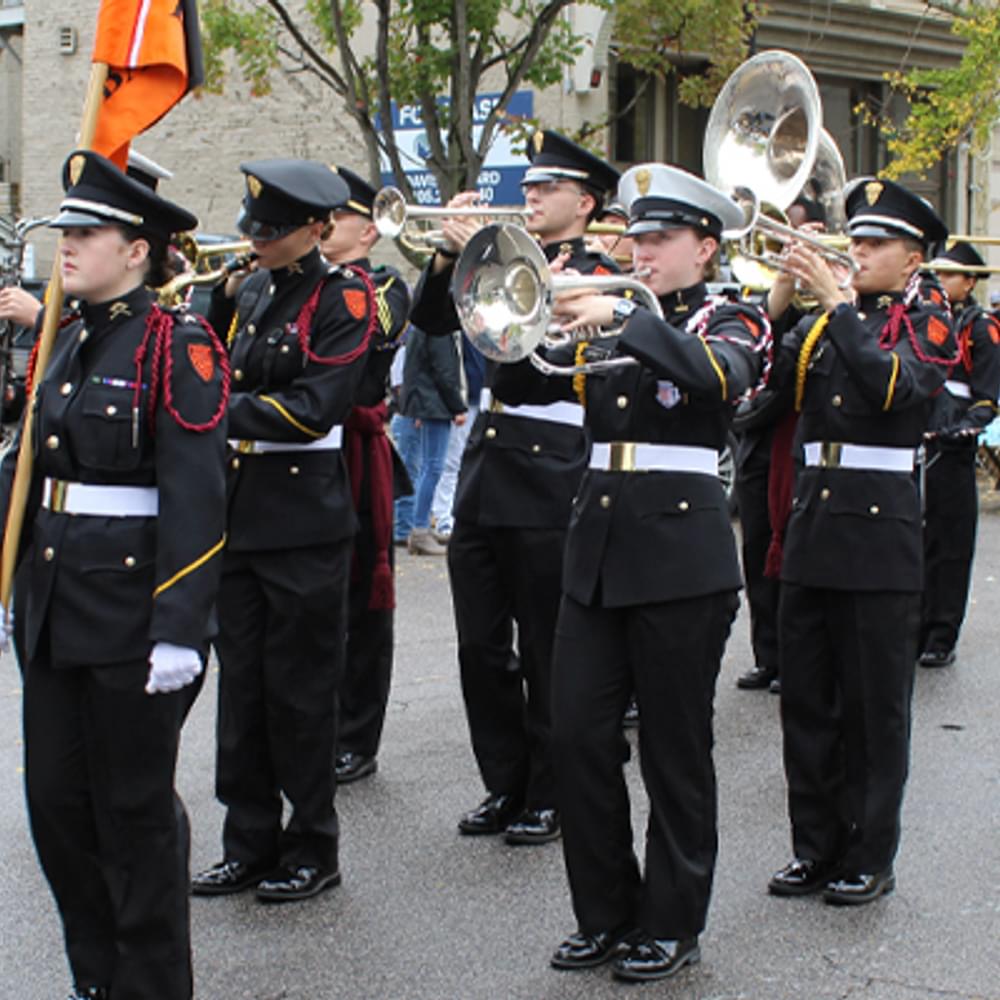 Nearly half of the school's graduates go into civilian life. Mollohan said for students who are not interested in going into the military. There are programs to include their individual goals, such as living a healthy lifestyle and making good choices.
"It's a very enriching experience for all of our cadets," said Mollahan
MMI has been named the best two-year college in Alabama and ranked in the top 20 nationally. Mollohan said proof of the success of the school lies within the statistics. Eighty-nine to 90% of students successfully complete the programs at MMI.
Many of those students continue to support MMI. After only two years at the college, they have made lifetime commitments to the success of their alma mater.
"I can probably say at this point we have been probably more successful up to this point than the other 23 schools in the two-year system in terms of the fundraising activities," added Mollohan. "That has really made a big difference in what's going on on our campus."
FUTURE PLANS
And what's going on at the campus is constant growth. From the campus itself to the offerings at the college, MMI leaders have plans for the future.
"We're in the 21st century, we've got some plans, we need to act like we're in the 21st century, and these are going to be some really nice additions," said Mollohan.
A new dining facility is already in the works at the college and should be ready by the fall 2023 semester. A new math and science building is also planned, thanks to a $35 million earmark in the Consolidated Appropriations Act passed by Congress on Dec. 29, 2022. Suzanne McKee, chief of staff and VP of Institutional Advancement at MMI, said the addition is needed.
"It's been a long time since we've had a new building constructed on campus," said McKee. "Sen. Richard Shelby was able to help us with the earmark before he left office. That's going to be an amazing addition to our campus."
Mollohan said the new facility would make room for expanded courses, including Information Technology (IT), computer sciences and cyber studies.
Other future plans include a dual-enrollment program with local high schools, a law enforcement program and an expanded program for students interested in civilian aviation.
"The idea of this, if someone wants to get into civil aviation, is, they come in and get two years of college, first of all, get their associates degree, certified flight training to a certain level," Mollohan explained. "They do their solo, they get their private pilot's license while they're there, and then they will have the opportunity the next year to advance to more instrument training and more advanced certifications. Then there's two options you have at that point. Option one is you tie into an airline, and you go on to what's called airline transport pilot school, or we are working on an agreement with Auburn University to allow them to transfer from MMI and go into Auburn's flight transportation program and continue on the next few years, get your bachelor's degree, and then you've got all sorts of options."
ALUMNI
MMI has produced NFL players, lawmakers, governors, high-ranking military leaders and decorated veterans. Some notable grads include William W. Outerbridge, a Naval admiral who fired the first shots in defense of the U.S. in World War II, Miller Reese Hutchinson, the inventor of the portable hearing aid, and Jimmy Rane, the founder of Great Southern Wood Preserving who was once dubbed "the richest man in Alabama."
Alumni Brigade president Pat Rudicell graduated from MMI in 1985. He said the school offers more than education, but the experience is also about friendships, loyalty and aspects of life that matter most.
"It's not the easiest school," Rudicell remembered. "You get up early, you go to bed late, and you do a lot of things in between there. And it's out there with not a lot going on, and you have to rely on each other to entertain yourselves, but there is always someone there to help you, and that's where the bonds come from. The hard times bond you just as much as the fun times."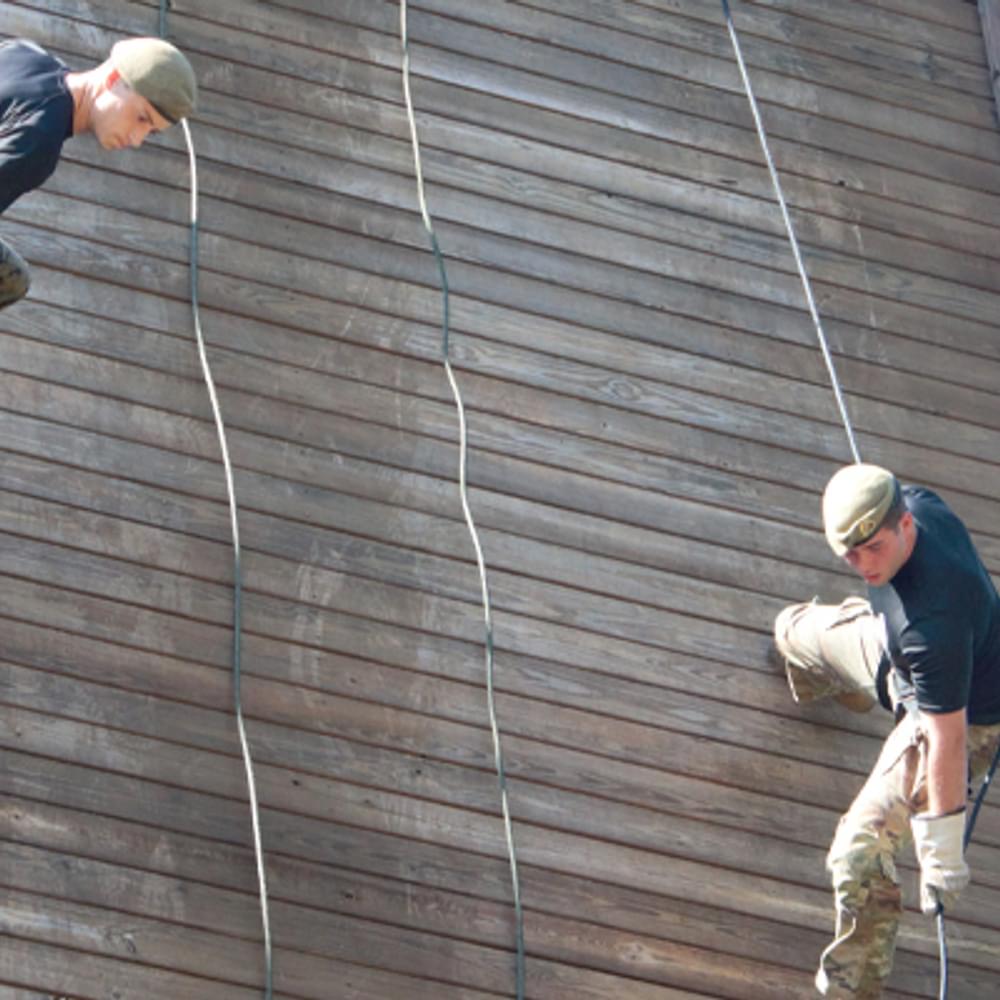 Rudicell said alumni still plan events every year and get together. Instead of a class reunion, he said the events are a school reunion because being "Marion Made" is a thing all graduates appreciate.
"There is a bond between the people that graduated 60 years ago and the people that graduated 20 or two years ago," said Rudicell.
Mollohan only has high hopes for the future of MMI and the cadets that graduate from the school. He said as he watches students succeed, he realizes there is hope for our nation and our world.
"What we always find is that this generation is substantially more tolerant and more interested in, 'how can we help,' and they are more service-focused than I think we have seen in the past," Mollohan said. "But this experience is shaping these young people. Although we are small, it only takes a handful of really good leaders to make a difference in the world, and I think we are helping to create that each day at MMI."
Marion Military Institute is located in Perry County. For more information or to find out how to apply, click here.
To connect with the author of this story, or to comment, email [email protected].
Don't miss out! Subscribe to our newsletter and get our top stories every weekday morning.