As U.S. Sen. Tommy Tuberville's (R-Auburn) hold on military promotions stretches into its sixth month, his critics are finding more dramatic ways to express their impatience.
The latest hit against the senator came from USA Today's race and inequality sports editor Mike Freeman who argued that Tuberville's principled stand against the U.S. Military covering costs of abortions for servicewomen is a "danger to the country" and that the former Auburn coach should have stuck with football.
"Tuberville is one of the better examples (though not the only one) of how electing a wholly unqualified person, a nesting doll of incompetence, with no expertise in the political system, isn't just foolish, it can be dangerous," Freeman wrote in his 800-plus word screed. "He's a case study on why football coaches should stick to sports."
The piece was featured among news headlines on the front pages of the Tuscaloosa News, Gadsden Times and Montgomery Advertiser websites.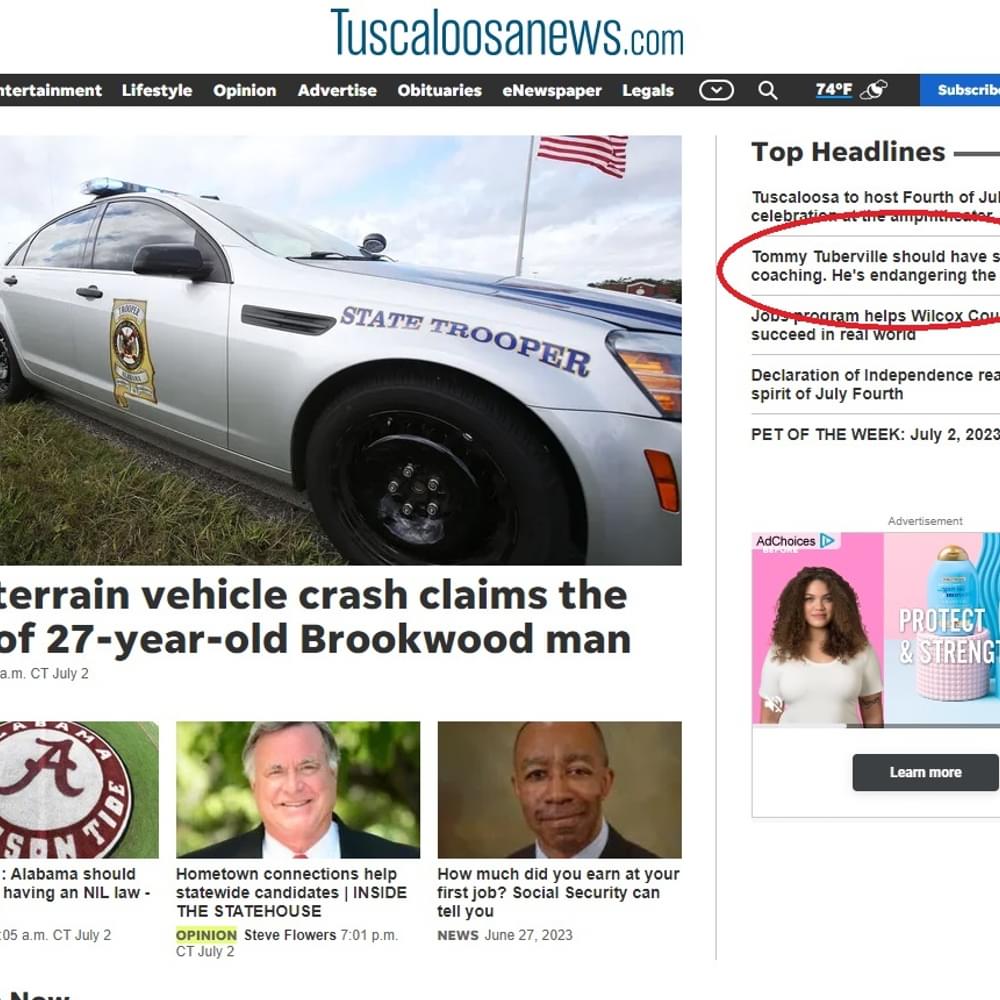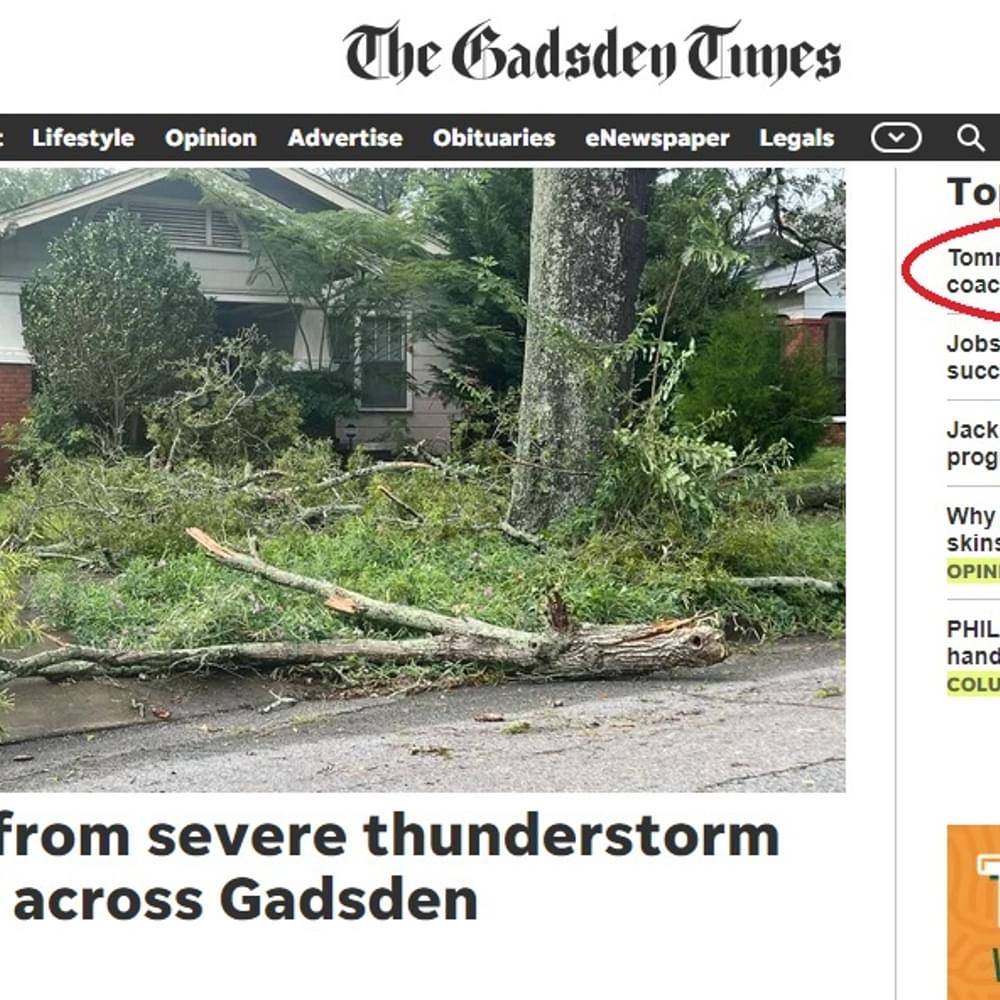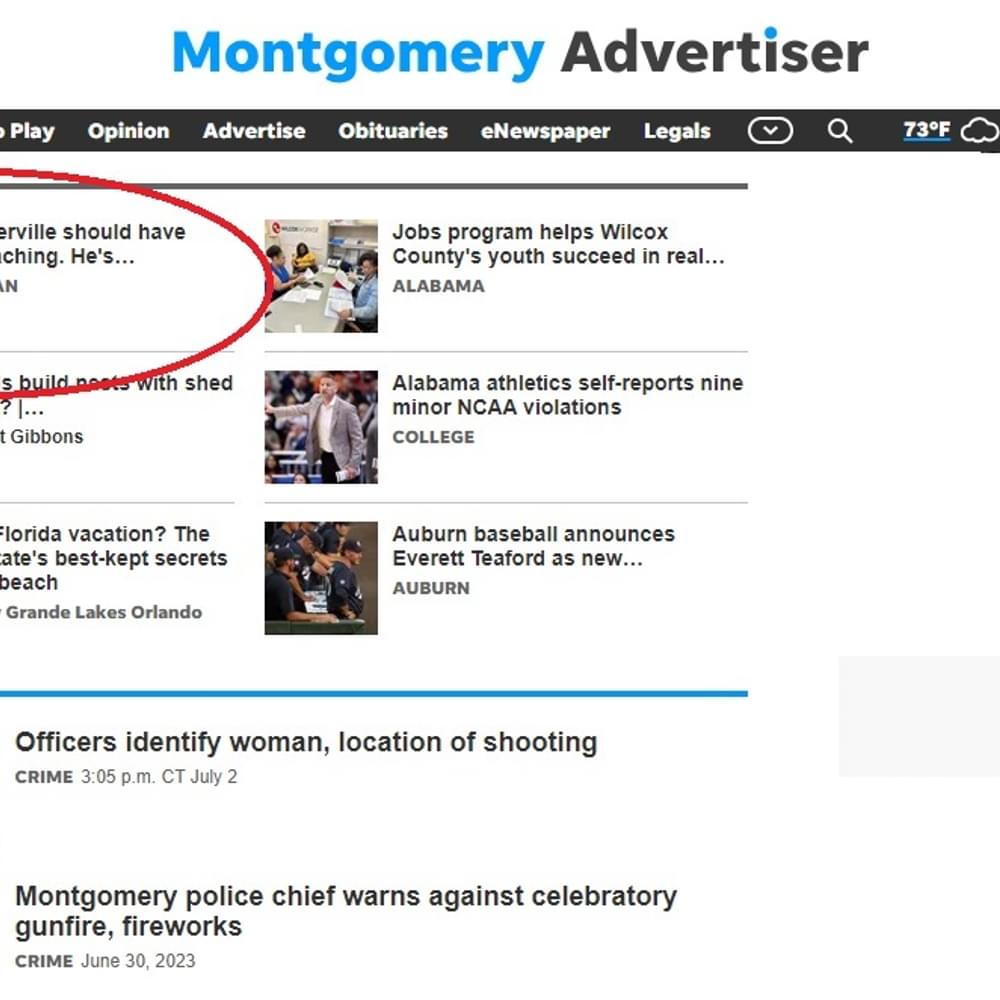 Tuberville placed a hold on more than 200 military promotions in February, which meant the Senate would have to process them one at a time instead of in large groups, taking up valuable floor time. Tuberville has since then blocked Democrats 10 times from trying to break his hold.
Freeman cited the Pentagon and Defense Secretary Lloyd Austin accusing Tuberville of hindering military readiness and endangering Americans.
"When the Pentagon, that notorious left-wing Marxist super-woke institution, says Tuberville's actions are setting a dangerous precedent' then you know something is super wrong."
Freeman ended his column with one more football pun and an insult to Tuberville's intelligence and patriotism.
"No, Tuberville isn't the most inflated football in the bag," Freeman said. "Yet what he's doing now with endangering, as the Pentagon says, the security of the country, isn't just stupid. It isn't some decision to run tougher practices the week he plays LSU. It's far worse than that. It's anti-American."
To connect with the author of this story or to comment, email daniel.taylor@1819news.com.
Don't miss out! Subscribe to our newsletter and get our top stories every weekday morning.