As school districts across Alabama struggle with finding enough teachers for the upcoming school year, administrators are hoping the state's new teacher pay raises will help fill jobs.
The teacher pay raises approved by the Alabama Legislature will kick in on Oct. 1, and will range from 4% to 21% depending on years of experience and type of degree.
Though these pay raises will apply to teachers in all of Alabama's school systems, teachers' salaries will still vary from system to system. One reason for that is that some systems have local funding available to supplement teacher salaries and can pay higher than the state's matrix.
Data obtained from the Alabama Board of Education by 1819 News shows the average teacher salary for each school system in Alabama from the 2021-2022 school year.
Mountain Brook City Schools paid the highest average salary at $63,095. The next highest paying school systems were Muscle Shoals City Schools, Vestavia Hills City Schools, Trussville City Schools and Hoover City Schools.
Ozark City Schools is the system in Alabama with the lowest average salary, at $50,106. The school systems directly preceding Ozark in that ranking were Dallas County Schools, Oxford City Schools and Midfield City Schools.
In addition to some school systems having local funds to supplement teacher salaries, average salaries can vary because of the levels of experience teachers in each district have. Systems that hire teachers with more experience will have higher average salaries based on the state matrix.
Another factor to consider is if a teacher is National Board Certified; there's a stipend that comes with that certification.
State Superintendent Dr. Eric Mackey expects the upcoming pay raises to help combat Alabama's teacher shortage.
"The new teacher pay raise is going to make a huge difference," Mackey told 1819 News. "We already saw the number of people retiring this summer is at its lowest rate since I think 2014. So, it obviously has convinced people - literally dozens and dozens of teachers - to stay in the profession, and that's going to be good for us because we get those veteran teachers who have years of experience staying around, sticking with it."
See below to view the average teacher salaries for the 2021-2022 school year by school district in Alabama.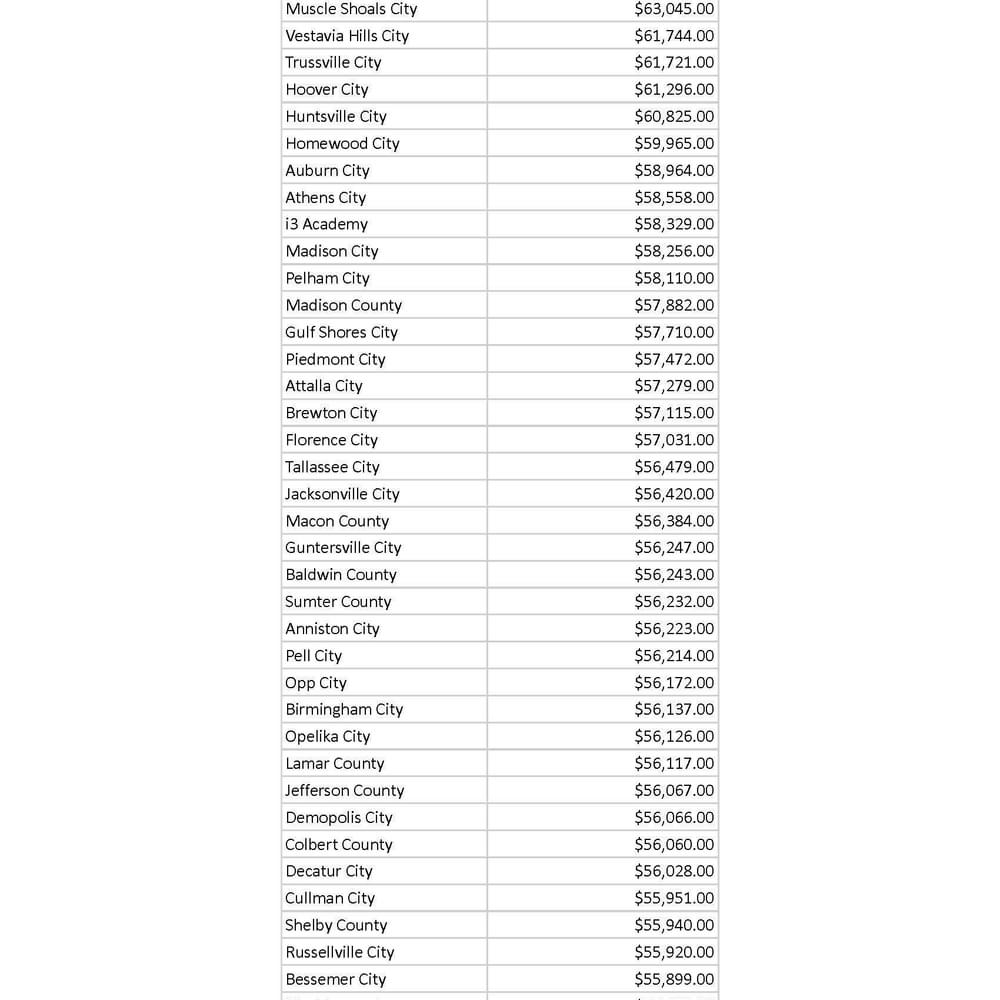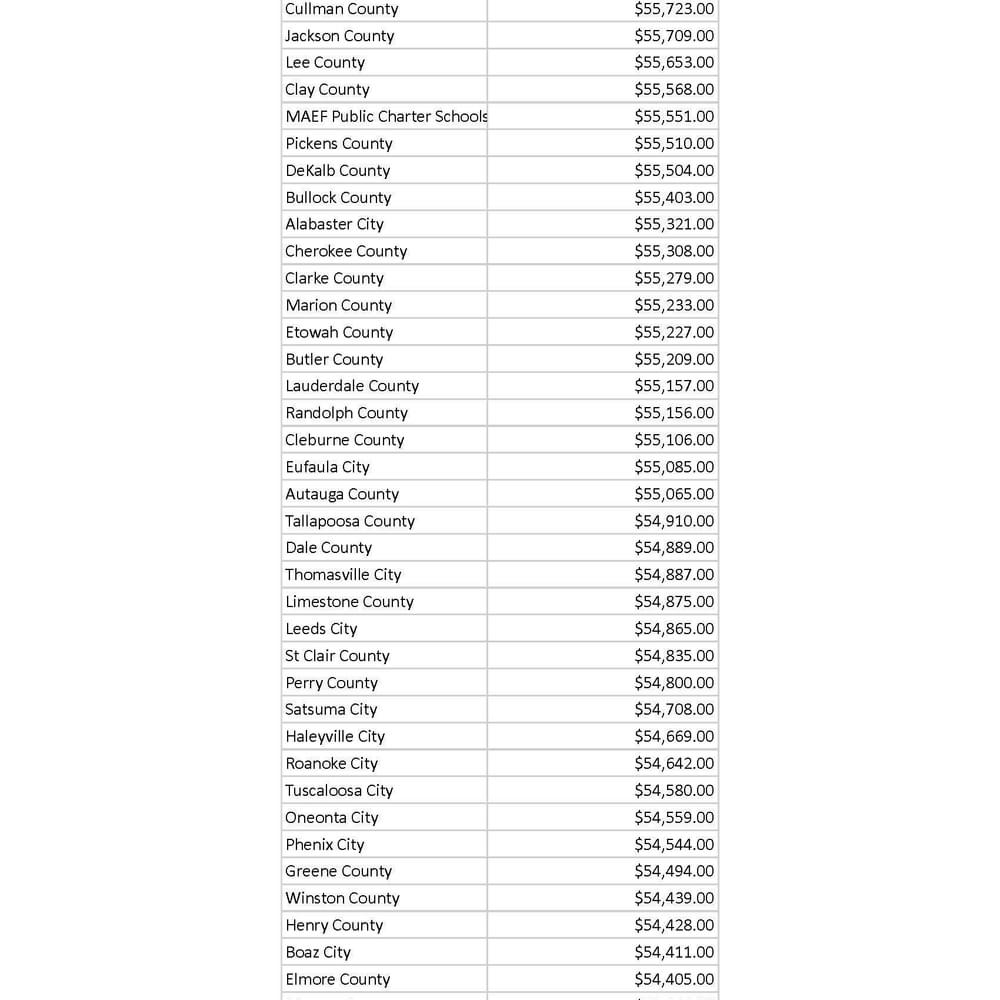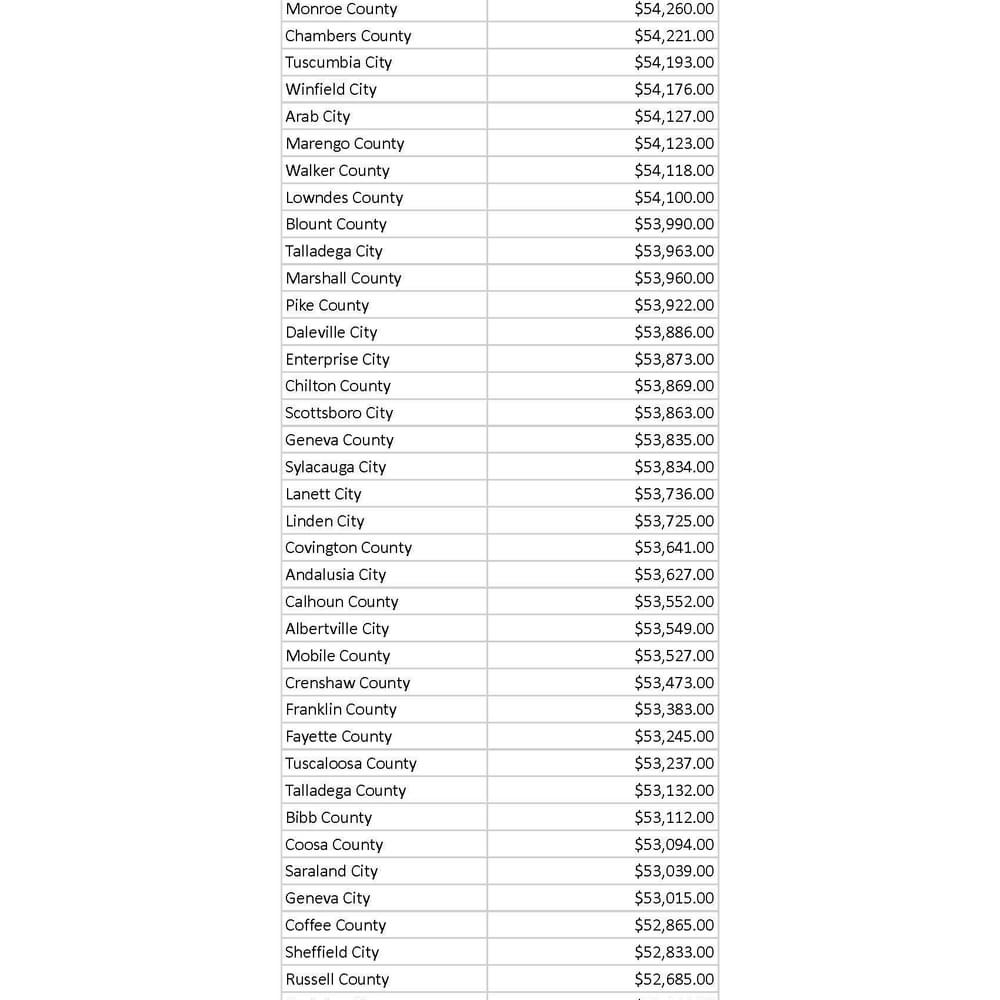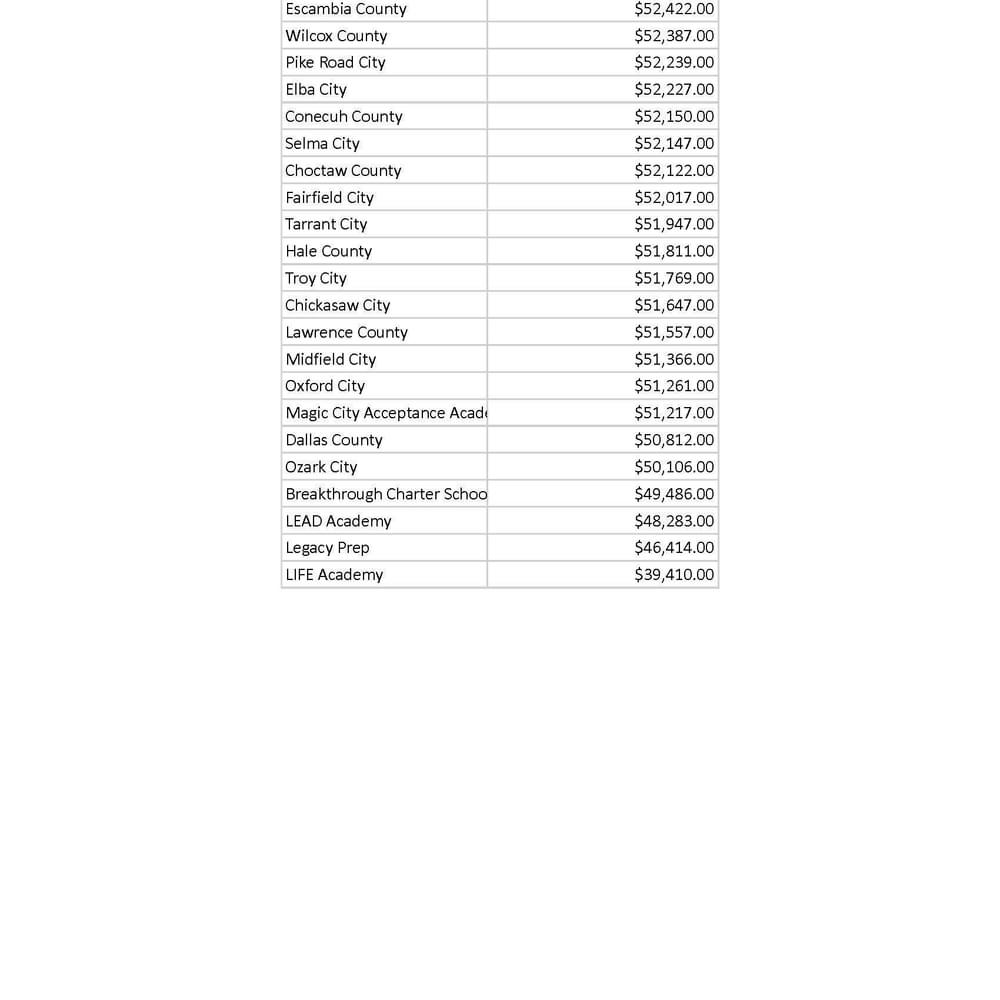 To connect with the author of this story, or to comment, email [email protected].
Don't miss out! Subscribe to our newsletter and get our top stories every weekday morning.