The world's most powerful rocket booster was successfully test-fired for more than two minutes at a Promontory, Utah test site Thursday. Wendy Williams, the vice president for propulsion systems at Northrop Grumman, said "Continuous product improvements and obsolescence mitigation helps NASA achieve its long-term mission to utilize SLS (Space Launch System) for its Artemis program."
NASA's Marshall Spaceflight Center in Huntsville is working with aerospace contractor Northrup Grumman to continuously upgrade and improve the 3.6-million-pound thrust SLS Solid Rocket Booster in preparation for the return of astronauts to the Moon for the first time since Apollo 17 left the Moon's Taurus Littrow Valley 50-years ago this coming December.
Only two of the boosters tested Thursday provide more than 75% of the thrust required to launch the super heavy class SLS. The test provided engineers with more than 300 specific measurements needed to evaluate a new thrust steering system, a new booster ignition system, and some new materials used in booster construction. Engineers will use the new test data to evaluate the upgraded boosters that will be used beginning with the presently scheduled 2027 Artemis IV mission which is slated to carry astronauts and their Orion spacecraft to the planned lunar orbital Gateway Space Station.
The size and weight of the SLS rocket will grow incrementally as future mission demands require heavier payloads and longer, further reaching mission objectives as the United States and international partners are facing a future where Russia, China, and their client states are setting off into the High Frontier with their own military and civilian space plans.
"This opportunity for early learning on next-generation systems will help us develop an enhanced booster that is ready to support the greater payload demands of the SLS rocket through 2031," Williams said.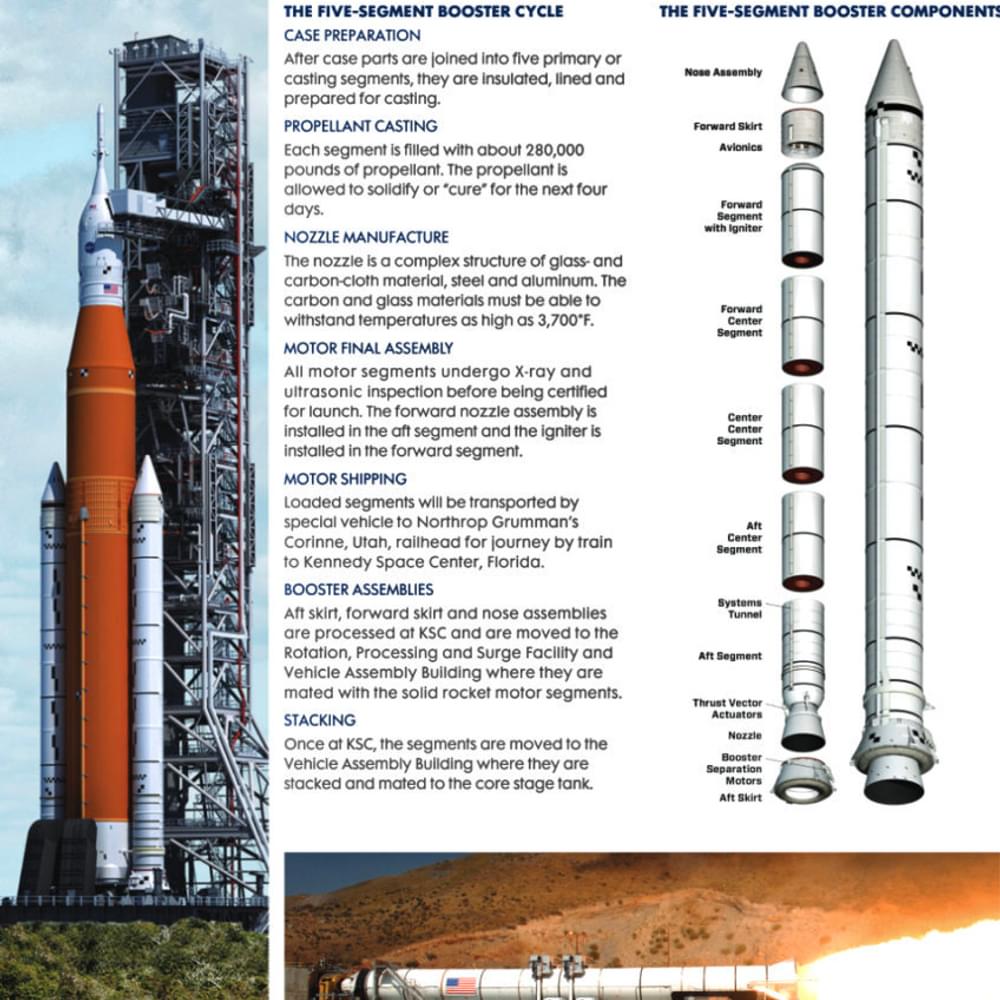 Set on its side along a football field, the booster tested Thursday would stretch from the goal line to the 50-yard line. These next-generation Booster Obsolescence and Life Extension, or BOLE boosters are 25% more powerful than their predecessor Space Shuttle Solid Rocket Boosters and are part of a much safer design than the Space Shuttle, given that the crew vehicle Orion is atop the rocket and not mounted alongside a massive external propellant tank and Orion also has a launch escape system that would instantaneously boost the crew module away from a catastrophic breakup of the launch booster.
To connect with the author of this story, or to comment, email Jim.McDade@1819News.com.
Don't miss out! Subscribe to our newsletter and get our top stories every weekday morning.