Twenty-one Republican and Democrat candidates filed to run for the new congressional District 2 seat in the 2024 elections.
The deadline to qualify to run as a Republican or Democrat candidate for a variety of elected offices in Alabama was Friday. Thirteen Democrats and eight Republicans filed to run for the seat.
Democrats who filed to run are:
James Averhart

State Rep. Napoleon Bracy (D-Prichard)

State Sen. Merika Coleman (D-Birmingham)

House Minority Leader Anthony Daniels (D-Huntsville)

Shomari Figures

Brian Gary

State Rep. Juandalynn Givan (D-Birmingham)

State Rep. Jeremy Gray (D-Opelika)

Phyllis Harvey-Hall

Willie Lenard

Vimal Patel

Larry Darnell Simpson

Darryl Sinkfield
Republicans who filed to run are:
State Sen. Greg Albritton (R-Atmore)

Former State Sen. Dick Brewbaker (R-Montgomery)

Caroleene Dobson

Karla DuPriest

Wallace Gilberry

Hampton Harris

Stacey Shepperson

Belinda Thomas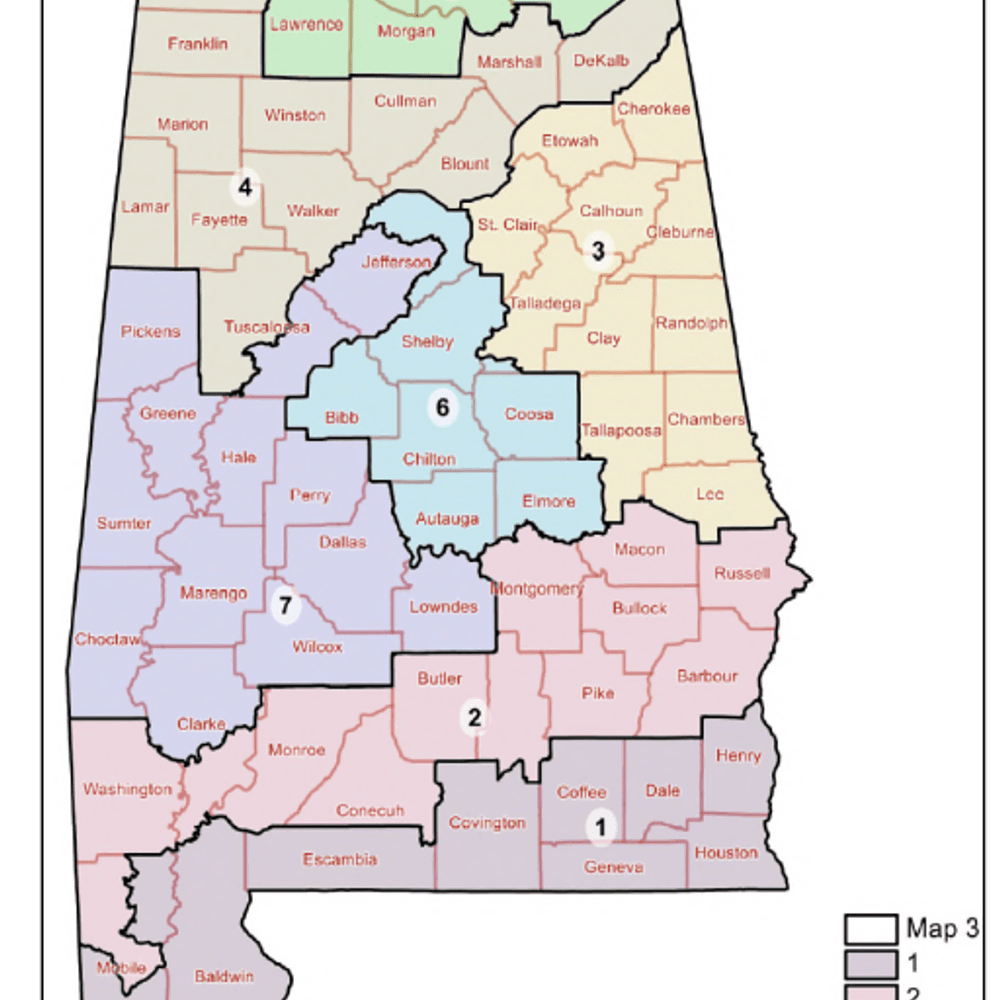 The 2024 primary election in Alabama is on March 5. The primary runoffs are on April 16. The general election will be held on November 5.
"The Alabama Republican Party is proud of our slate of candidates for 2024. It always amazes me how many ordinary citizens are willing to step up and make the incredible sacrifice to serve our wonderful state, and nation. Running for public office is no easy task, and I want to thank each of our candidates for stepping forward. The Alabama Republican Party is committed to standing for fiscal responsibility, fighting the woke agenda, and defending our rights and freedom. It takes an iron will to tackle all of the issues we face, and we entrust our candidates to stand strong for our conservative values. Alabamians take great pride in serving their fellow citizens, and I thank all of our candidates for making this awesome commitment. I look forward to seeing them all out on the campaign trail as we head toward the ALGOP Super Tuesday Primary," ALGOP chairman John Wahl said on Friday.
The District 2 seat is currently held by U.S. Rep. Barry Moore (R-Enterprise). However, the district was drastically remade by a federal court recently and now may be more winnable for a Democratic candidate. Moore's hometown was moved into the first congressional district under the new map for 2024. Moore announced last week he was running for the Republican nomination in District 1.
The district now stretches into most of Mobile, up to Washington County, and over to the Alabama-Georgia border in Russell and Barbour Counties.
In District 1, voters will choose between two incumbents in U.S. Rep. Barry Moore (R-Enterprise) and U.S. Rep. Jerry Carl (R-Mobile) in the Republican primary. Tom Holmes qualified to run as a Democrat.
Incumbent U.S. Rep. Mike Rogers (R-Saks) will face challengers Barron Rae Bevels and Bryan Newell in the District 3 Republican primary.
Incumbent U.S. Rep. Robert Aderholt (R-Haleyville) and Justin Holcomb will run in the congressional District 4 Republican primary.
Incumbent U.S. Rep. Dale Strong (R-Huntsville) and former State Rep. Daniel Boman qualified in the congressional District 5 Republican primary.
Incumbent U.S. Rep. Gary Palmer (R-Hoover), Gerrick Wilkins, and Ken McFeeters qualified for the congressional District 6 Republican primary. Elizabeth Anderson was the lone Democrat to qualify in District 6.
Incumbent U.S. Rep. Terri Sewell (D-Birmingham) and Chris Davis qualified for the congressional District 7 Democrat primary. Christian Horn and Robin Litaker qualified in the District 7 Republican primary.
To connect with the author of this story or to comment, email [email protected].
Don't miss out! Subscribe to our newsletter and get our top stories every weekday morning.