When Hugh Fountain was announced as the new head football coach for W.S. Neal High in East Brewton, it carried significance that went beyond sports. It reunited two men who had been friends since kindergarten because Fountain and Principal Todd Williamson are both alumni of the W.S. Neal class of '82.
"This is our 40th reunion," said Williamson. "There's nothing like coming home. Both of us coming to be here is special."
Fountain was named head coach of the W.S. Neal Blue Eagles earlier this month and had a chance to meet and greet old and new friends of the school recently.
The veteran coach of 35 years has an impressive 253-133 overall record, including two AISA state championships and multiple trips to state title games. Fountain is returning to his alma mater with a tall task: turning around a team that went 0-10 last year.
"There's nowhere to go but up!" he said.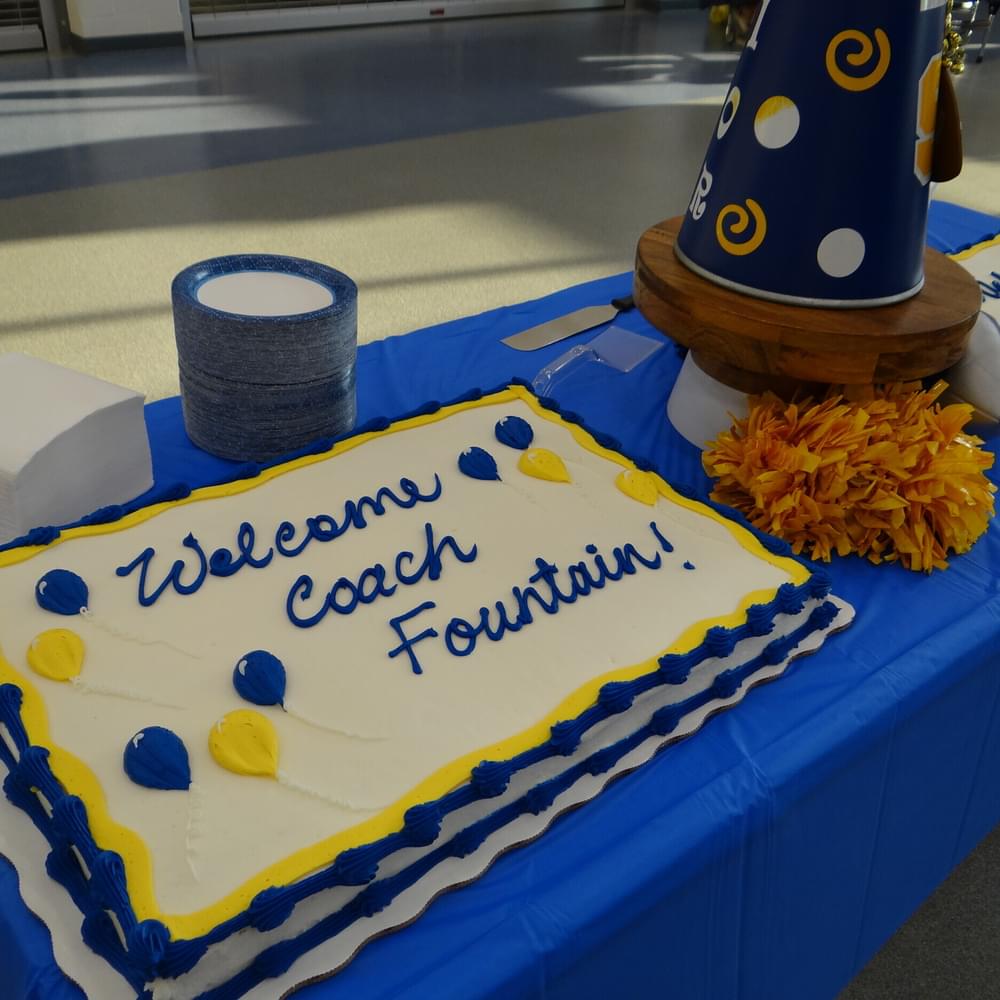 In seven seasons as head coach at W.S. Neal, from 1988-1995, the Blue Eagles went 49-29 overall. But his last three seasons were among the best in school history, going 30-8, including a school-best 12-1 record in 1995, making the playoffs six times.
Fountain is a coach that has been able to bring programs up and sustain a level of excellence everywhere he's been. He spent the last decade at Escambia Academy, where he posted a 94-31 record including six consecutive trips to the AISA Title game, a pair of state titles and four region titles over the past decade.
Prior to that, Fountain was head coach at Charles Henderson High School in Troy, with 10 post-season appearances in 16 seasons, including a region title in 2007 and a 106-67 record.
He's not only bringing knowledge of the game but a philosophy that goes beyond the locker room. Fountain told a sizable crowd that turned out for a meet-and-greet that there's more to being a coach than just football.
"Let's hold everyone accountable to do the right thing so we can be successful," he said. "We want to win, but we're trying to build good people."
Fountain added that there's no such thing as instant gratification when it comes to achieving goals; you have to work toward them.
"In life, there's always something that you're going to want really bad," he said. "But if you wait until that moment, it's too late."
School Board Vice President Danny Benjamin told Fountain he was thrilled the coach returned to Neal, saying, "We know where your heart is. We're grateful you're back home."
Fountain was a bit sentimental about returning to Neal, which he says is his last stop.
"It's a blessing to come here at the end of my career. Everything we have here at Neal is a blessing. When you have people who care about you, you're going to be successful."
To connect with the author of this story, or to comment, email news@1819news.com.
Don't miss out! Subscribe to our newsletter and get our top stories every weekday morning.