Earlier this week, a college-based social media account uploaded a video on Twitter showing a confrontation between two individuals on Magnolia Street in Auburn, resulting in one of them being knocked unconscious by a single punch.
In the video, a male in red shorts was yelling at a group consisting of two males and two females, apparently next to the iconic Toomer's Drugs on the corner of Magnolia Street and North College Street. Magnolia Street separates Auburn University from downtown, where several popular student bars are located, such as Skybar, 1716, Southeastern, and Moe's Barbecue.
When the man in the red shorts approached the group, one of the girls screamed something back. As she walked away, one of the males in the group, wearing whitewashed blue jeans, stepped forward and punched the man in the red shorts on the side of the head. The man in the red shorts then collapsed as the group with the individual in the whitewashed blue jeans walked away.
1819 News contacted the Auburn Police Department (APD) on Monday before initially reporting on the video. 1819 News intended to ask if any arrests have been made concerning the incident and inquire about the status of the individual in red shorts, who appeared to collide violently with the concrete when he fell.
When 1819 News called the police, 1819 News was told the request was being sent to the correct party. Nevertheless, 1819 News did not receive a response, even after being told the same thing on Wednesday.
On Friday, 1819 News reached out to Auburn Mayor Ron Anders to request a comment from the city, but he also did not respond.
Not much is known about the incident. It is unclear what the man in the red shorts was screaming or why the confrontation originated, although expletives can be heard. The exact time of the incident or if the video is dated is also unclear.
However, one commenter on a Facebook post sharing a link to the 1819 News report in a local group said she saw caution tape and a firetruck by Toomer's Drugs late Saturday night and claimed to have seen someone lying on the ground.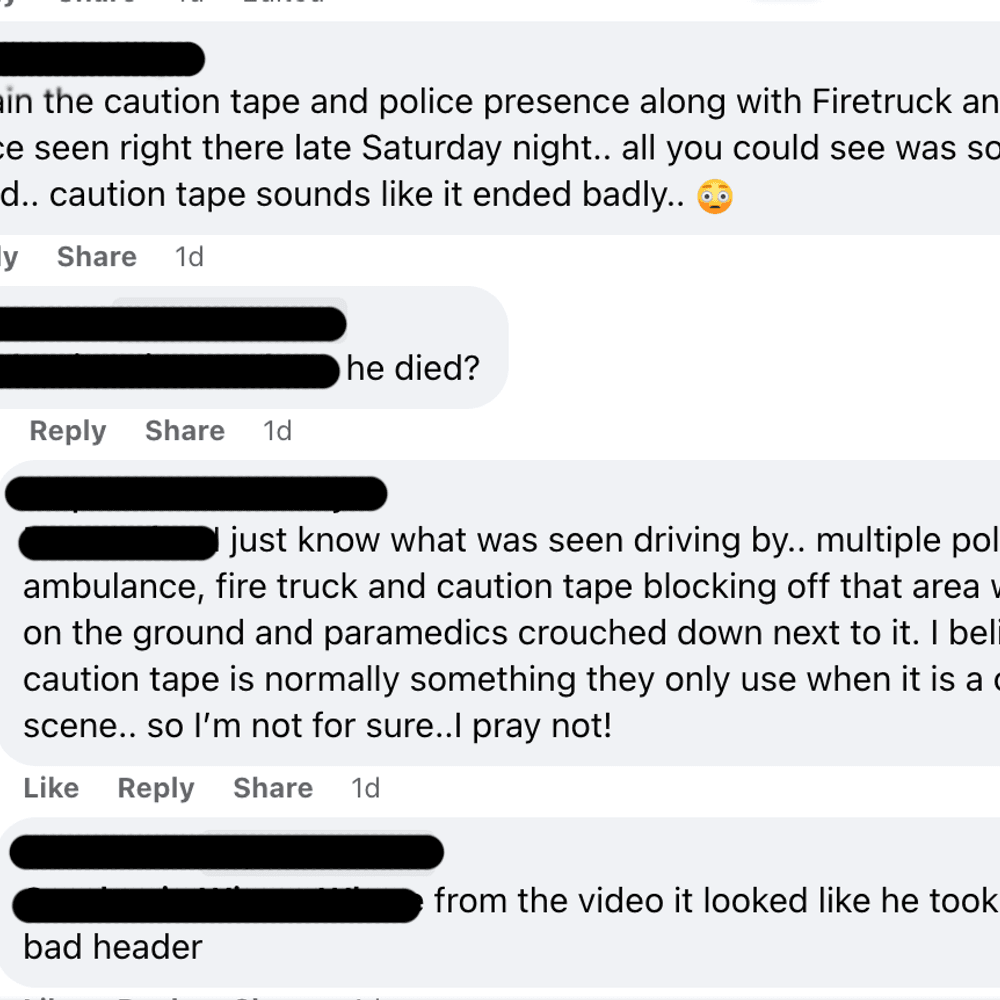 The same commenter later told 1819 News she saw police cars and an ambulance around 11 p.m. on Saturday "just to the right of Toomer's with a body on the ground and paramedics crouched next to it." She said police officers were talking to a group of girls.
The commenter admitted what she saw could be a separate incident but said she believes much of what happens downtown Auburn is never reported.
To connect with the author of this story or to comment, email will.blakely@1819news.com or find him on Twitter and Facebook.
Don't miss out! Subscribe to our newsletter and get our top stories every weekday morning.