ROBERTSDALE — Baldwin County EMA director Zachary Hood turned in his resignation Monday. The County Commission accepted the resignation Tuesday during its regular meeting.
In a letter, Hood vacated his spot effective immediately. No reason was given for the resignation, but Hood said he planned to grow in academia and professional opportunities and "focus on family, career development, and leadership."
"We were able to create many positive outcomes during some of the worst times in the history of Baldwin Cunty, the State of Alabama, and the United States of America," he said.
Commissioner Charles F. "Skip" Gruber held a press conference Tuesday afternoon following the announcement that he said came as a shock. He said just last week, he saw Hood, and he seemed very quiet. He added that he hadn't heard from Hood since.
"I'm not going to speculate," said Gruber. "When you speculate something, you make a fool of yourself by doing that, so I am not going to speculate on what is his reason for it or any of that."
Hood's email and work phone have been disconnected, according to Gruber. He has been the director of the Baldwin County EMA since 2019.
Baldwin County EMA assistant director Tom Tyler has been appointed as interim director.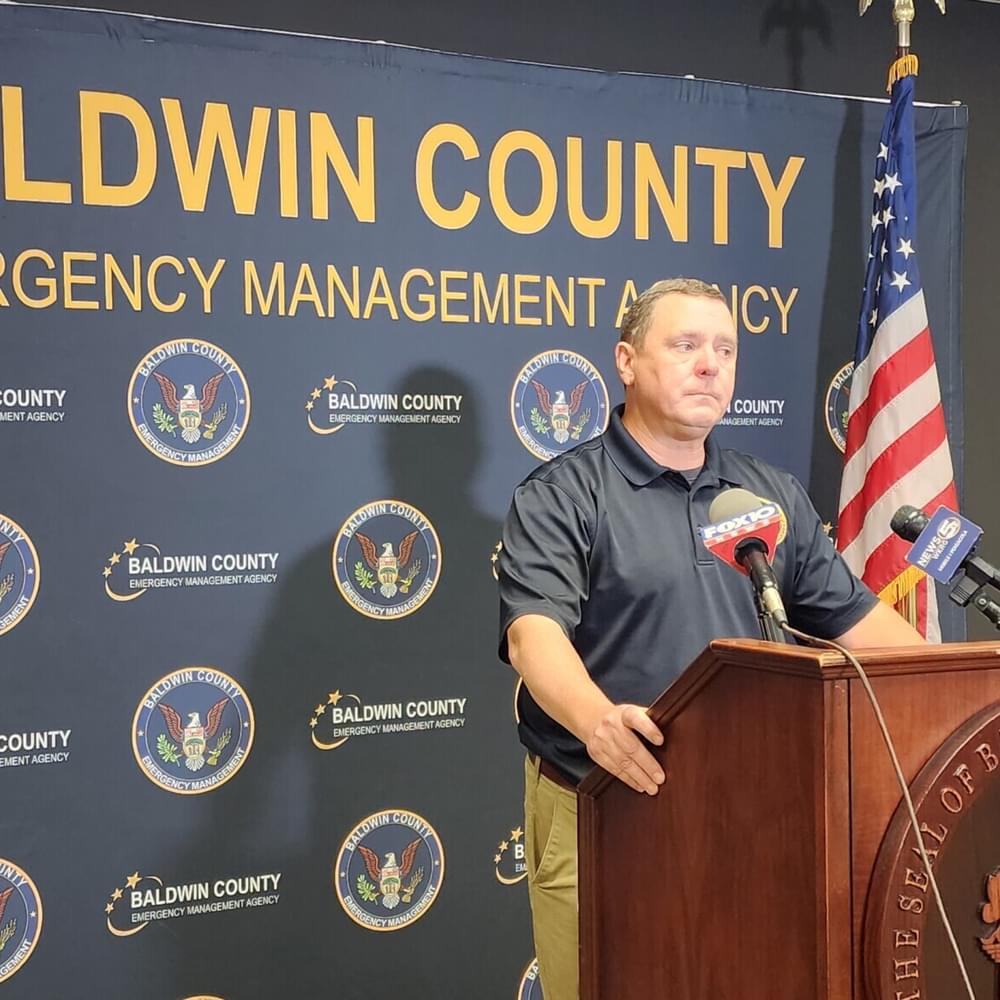 Tyler said his vision is to continue to do what the EMA has been doing and make improvements based on a recent evaluation of the hurricane process. Those improvements were planned before Hood's resignation.
"The experience that we have and the processes that we've put into place, I feel very confident in our ability to lead the response," said Tyler. "I believe the citizens of Baldwin County and all our visitors should be confident that we have things well under control."
The search for the next director is now underway.
After the restructuring of the government of Baldwin County, the EMA director went from reporting to the County Commission to the County Engineer. Gruber said the Commission will still appoint the new director.
To connect with the author of this story, or to comment, email erica.thomas@1819news.com.
Don't miss out! Subscribe to our newsletter and get our top stories every weekday morning.