Former State Sen. Dick Brewbaker (R-Montgomery) will officially file on Tuesday to run in the Republican primary for Alabama's new second congressional district in 2024.
Brewbaker served two terms in the Alabama Senate from 2010 until 2018. Earlier this year, he sold his Montgomery-based car dealership.
State Sen. Greg Albritton (R-Atmore) and Caroleene Dobson, a Montgomery attorney, have also recently announced their candidacies for the Republican nomination in District 2.
"The Democrats have charted a horrible course for this country. Despite the connivance of the mainstream media to convince families that inflation is only about 9%, you look at a basic grocery basket of sugar, butter, potatoes, staples like that, it's more like 22%. They are killing working families. It's not just inflation. It's the way they've been handling policy top-down. Now, despite of all this inflation being driven by as you know mostly by energy costs, they want to shutdown natural gas production in Mobile Bay because of the Rice's whale. It's just one action by this Democrat-controlled federal government that is diametrically opposed to the interests of working families. We just don't need another Democrat Congressman from Alabama," Brewbaker told 1819 News in an interview on Monday.
Brewbaker said he expected more Republican candidates to enter the district's primary before the Friday qualifying deadline.
"Do I expect there to be some more? Yes, I do. As long as I've been in politics a couple of people will qualify on the last day. I don't think we're going to have the seven or eight the Democrats are going to have," Brewbaker said.
The seat is currently held by U.S. Rep. Barry Moore (R-Enterprise). However, the district was drastically remade by a federal court recently and is now much more winnable for a Democratic candidate. Moore's hometown was moved into the first congressional district under the new map for 2024. Moore announced last week he was running for the Republican nomination in District 1.
The district now stretches down into most of Mobile, up to Washington County, and over to the Alabama-Georgia border in Russell and Barbour Counties.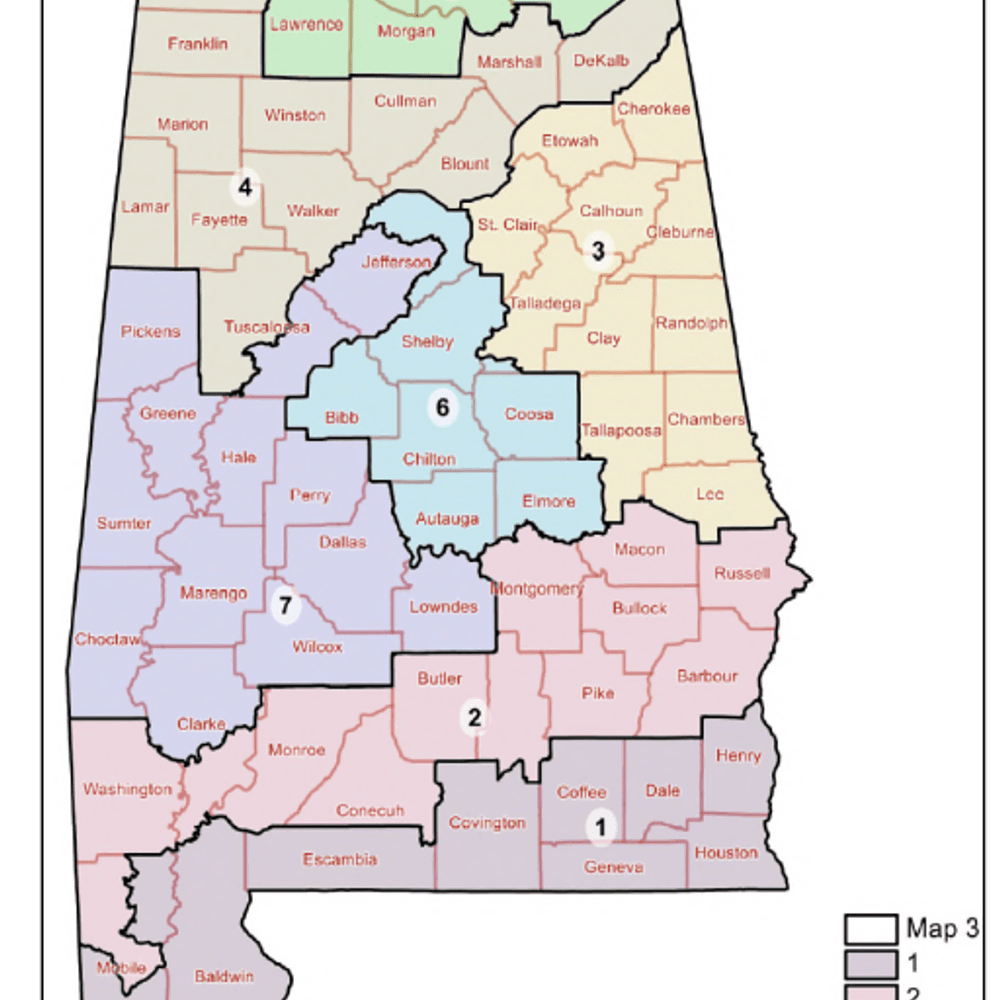 The Republican primary is scheduled for March 5.
To connect with the author of this story or to comment, email [email protected].
Don't miss out! Subscribe to our newsletter and get our top stories every weekday morning.