The World Games 2022 was expected to generate $256 million in economic impact for the Birmingham area. But was this expectation met?
The World Games began on July 7 and concluded on July 17 with a celebration at Protective Stadium. It hosted 3,459 athletes from 99 different countries who competed in 34 sports. The games took place around 23 venues throughout the greater Birmingham area.
According to a press release, 375,000 spectators watched the event. Those who did not watch the games in person could watch them on television in 80 countries.
Determining economic impact
Concrete numbers determining the economic impact of the games will likely not come anytime soon.
"It's going to be hard to quantify economic benefits to our region," said World Games 2022 CEO Nick Sellers. "As we commit new events to this area, new businesses to this area, everyone will win, I'm confident of that."
Ted vonCannon, the executive director of the Jefferson County Economic and Industrial Development Authority, said he hasn't seen any hard data, but having so many visitors come to the Birmingham Metro Area is bound to be good for business.
"Anything that [showcases] your community to your customers and, in this case, to the world is extremely important," vonCannon said. "I'm not sure you can really put a dollar figure on that."
"It's one of those things that is tough to necessarily quantify with dollars and cents what the actual impact will be [while we're] this close out of it," said Karla Khodanian, the chief communications and development officer at Birmingham Business Alliance (BBA).
Khodanian said her team brought in seven site selectors during three days of The World Games. These site selectors are consultants who make decisions for companies to relocate. BBA invited economic development partners from the surrounding area to meet them and exchange ideas.
"Just relationships both globally and domestically were built, and while the payoff of that may not be this immediate one-to-one impact, we believe there's going to be some great long-term benefits of these relationships for years to come," Khodanian said.
Businesses share experiences
1819 News reached out to various restaurants and hotels around Birmingham to ask about their expectations and experiences during the World Games. Responses were mixed.
Back Forty Beer Company brewer Jake Doggett said he's seen waves of people come in and hang out after events, but the road closures hindered regular business.
Back Forty is located near Sloss Furnace, where some of the events took place.
The World Games 2022 required several traffic restrictions and road closures around the city which hindered vehicle access to certain areas such as the BJCC, Protective Stadium, downtown, Avondale Park, Bessie Estell Park and portions of UAB.
"We've kind of seen big upticks between events," said Doggett. "But our regulars aren't as sure about how to get around with all the barricades and everything. We definitely have [fewer] regulars and more out-of-towners. It's kind of leveled out, I would say."
"We really didn't know what to expect," said the manager of Mugshots Grill & Barr, Randall Peterson. "We knew there was going to be a lot of people. We staffed up and got ready for, overordered, made sure we didn't run out of too many things while it was going on. It still was busy enough where we did run out of some things some days."
Mugshots Grill & Bar is in Uptown, which is across the street from Protective Stadium, where the World Games opening and closing ceremonies were held.
Peterson said that Mugshots had slightly more business than he anticipated, especially on the nights of the opening and closing ceremonies. He said there was a line out of the door to get in.
Daphnee Dean, a representative for Home2 Suites by Hilton, had a much different experience. Home2 Suites is close to Railroad Park and the University of Alabama Birmingham, both venues for the World Games.
"We were looking for a much bigger impact," said Dean.
Dean said she was expecting people to come from around the world, but Home2 Suites by Hilton didn't book as many rooms as she thought they would.
"I think that maybe ... the variety of events [channeled] a different audience, so there wasn't going to be any confident travel for the two weeks," Dean said. "... The participants all stayed on campus, so it's not like they needed hotel rooms. I'm thinking if that wasn't the case, it probably would be more of an influx of people."
"Some of our local community perhaps didn't see as much benefit as they would have hoped in some of the areas," Sellers said. "I would say, like I told them in the moment, it certainly [is] not lack of effort to try and encourage everyone to get out to the establishments."
Costs
According to media reports, Birmingham invested at least $65 million in a public and private partnership, which helped fund The World Games. Though corporate sponsorships paid for most of it, Birmingham contributed $3 million in 2022, combined with $2.7 million for police overtime. The Jefferson County Commission contributed $5 million and $1.2 million for overtime for deputies.
On the first day of the games, the Birmingham City Council gave emergency spending authority to Birmingham Mayor Randall Woodfin. The city asked Gov. Kay Ivey to declare a state of emergency to authorize emergency expenditures, but Ivey's office declined.
Security Effort
The security during The World Games was intentionally intense.
Before the event, Birmingham Mayor Randall Woodfin held a security briefing to address the Level One Special Events Assessment Rating (SEAR) rating given to the World Games, which is often referred to as a "Super Bowl-level" rating.
World Games security was a multi-agency effort between local, state and federal agencies, including the Department of Homeland Security and the Department of Justice.
The Alabama Department of Transportation (ALDOT) even restricted hazardous material cargo shipments on Interstate 59/20 through downtown Birmingham. This was done in response to a directive from the U.S. Secret Service and the Birmingham Police Department.
Homeland Security Investigations (HSI) Birmingham conducted a four-week joint operation to combat human trafficking during the event, which resulted in over 50 arrests.
"We started and stopped with one important thing and that was the safety and security of the athletes and the crowd," Sellers said. "In hindsight, looking back, I think it created some concern in the community that we couldn't control. Is it going to be tough to get down there? Is it going to be tough to get into some of the restaurants? But, first and foremost, we had to protect those athletes and the fans in those areas. We were confident we did that the right way."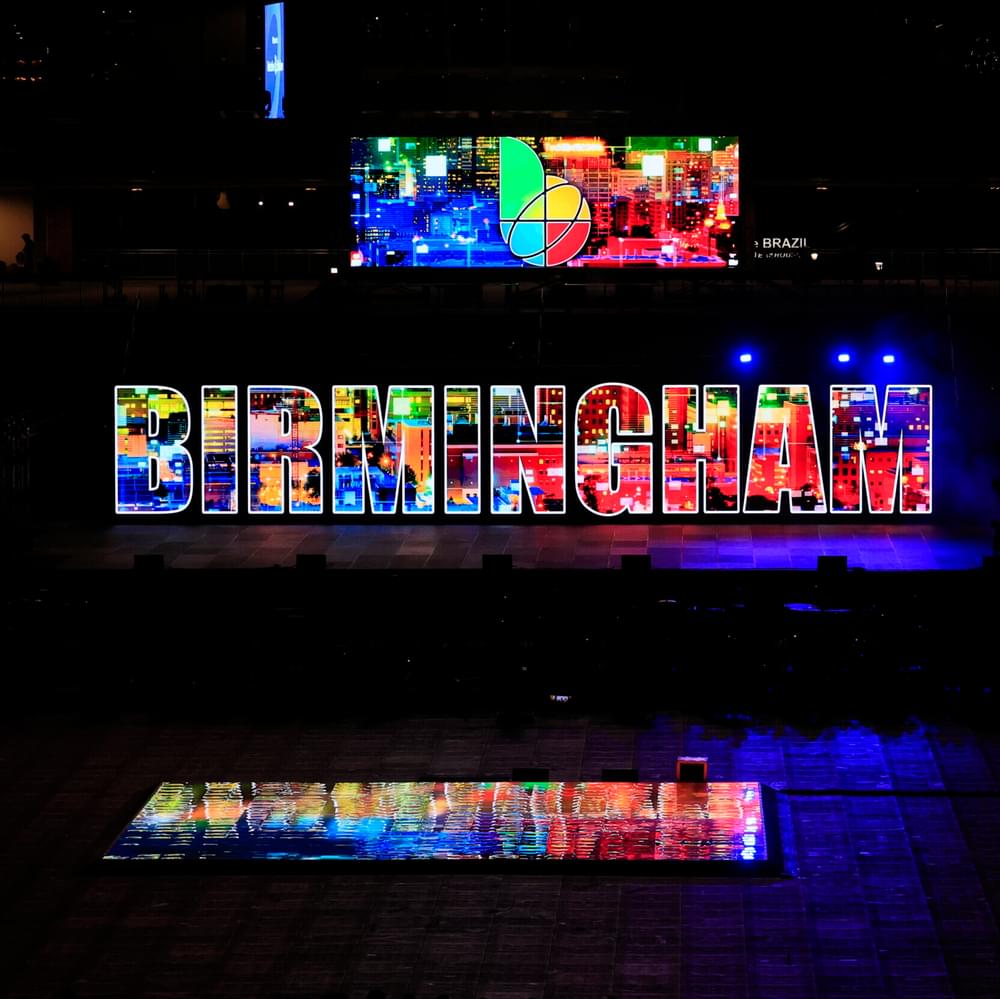 Two days before the event concluded, Woodfin said he was pleased with the way Birmingham was handling it.
1819 News reached out to Woodfin to ask what he thought the true economic impact of the games might be. As of publication, the mayor's office had not responded.
"To those [whose expectations we did not meet], I want to personally apologize for that," Sellers said. "It was not for lack of effort. But I also want them to understand [that] if they didn't receive short-term benefits from the games, I'm truly confident there will be long-term benefits for them and everyone in this region."
To connect with the author of this story, or to comment, email will.blakely@1819news.com.
Don't miss out! Subscribe to our newsletter and get our top stories every weekday morning.