New details in the brutal murder of Kamarie Holland, a five-year-old in East Alabama, have been made public in an indictment. Prosecutors believe the child's mother was involved heavily in the death and the cause of the child's death was released.
The grand jury indictment was recently filed in the 26th Judicial Circuit Court of Alabama and gave additional information on the rape and murder, and sheds further light on the details of the gruesome crime.
The indictments were issued February 18 and made public Monday.
According to the indictment, Kristy Siple, the child's mother, and a man the investigation identified as Jeremy Tremaine Williams, had some arrangement in which Siple received money to force Holland into "sexual servitude."
The indictment states that Holland died of strangulation.
Williams has additionally been charged with corpse abuse. According to the indictment, Williams video-recorded himself raping Holland after she had been strangled. Due to his filming of the alleged post-mortem abuse, Williams has also been charged with producing child pornography.
Considering that court documents state that Siple was present and contributed to Holland's murder, it is not yet clear what role Siple may have played in the video if any.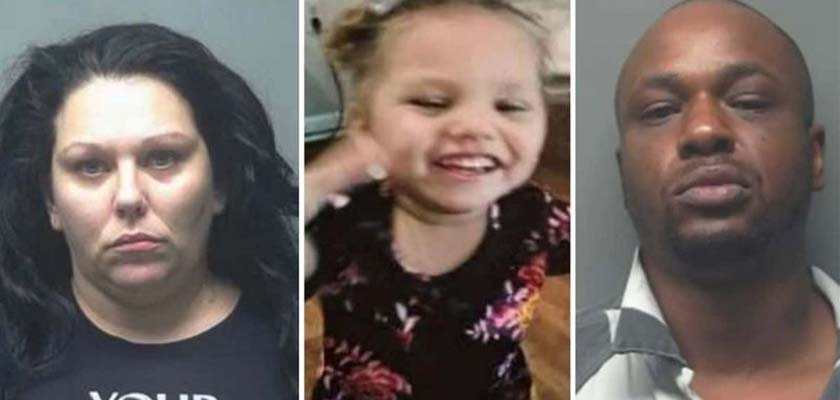 Both suspects are considered innocent until proven guilty. Neither has made any public statement.
It all started for the Russell County Sheriff's Office on Dec. 13, 2021. Kristy Siple called to report her daughter missing. Later that day, police found the body of Kamarie Holland in an abandoned house in Phenix City. Police said that she likely died of asphyxiation, and there was evidence of sexual abuse.

The Columbus Police Department, through information not yet released to the public, was able to quickly identify Jeremy Tremaine Williams as a suspect and obtain a warrant for Williams' arrest. Williams had previously lived in the house where Holland was found.
The Sherriff's Office claimed there was a relationship between Siple and Williams but contended that the relationship was not romantic.
The original release from the Sherriff's office did not indicate that Siple was a suspect or person of interest. Details of the case had been minimal since the presiding judge put multiple gag orders on the case, making confirmation of information difficult.
On Dec. 27, things took a different turn when an Alabama District Judge issued four warrants for the arrest of 35-year-old Siple. Three of the charges relate to the murder of Holland, and the fourth is a charge for human trafficking. The three murder charges are for murder in the course of kidnapping, murder in the course of rape, and murder in the course of sodomy. The murder charges allege that she acted in tandem with Williams in the crimes.

To connect with the author of this story, or to comment, email craig.monger@1819news.com.