From farm to table is a true statement for the folks at Mason Hills Farm in Grand Bay. The sprawling farm in southwest Mobile County has around 150 head of cattle, including Black Angus cattle.
The USDA Inspected Beef Processing Facility offers high-quality local beef and other cattle farmers an Alabama option for processing. However, it wasn't long ago that owner Joseph Mason said he had no idea what he was doing.
Mason bought the land that already had 30 head of cattle in 2020. He had worked in erosion control and knew nothing about the cattle business. So, he put in a lot of work and researched to find out more.
Although he says Mason Hills Farm still has a lot of growing to do, the facility is top-notch and even uses AI to determine grades of meat.
"I feel like we're just getting started," Mason told 1819 News during a tour of the facility.
The farm also has partner farms that bring in cattle with the same standards as Mason Hills Farm.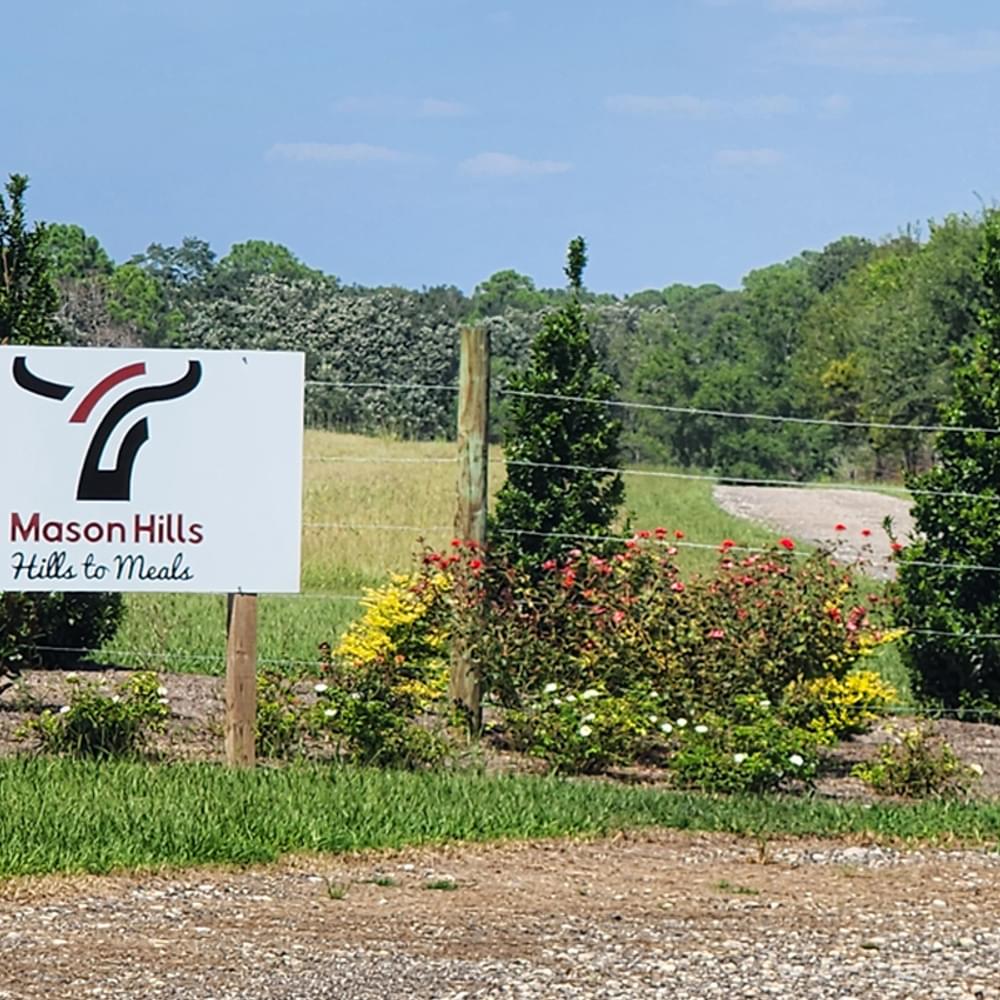 Mason took on a challenge and, in just a couple of years, started to harvest cattle. Mason Hills Farm offers boxes of certain cuts, whole, half and quarter cows and wholesale. As for custom processing, Mason Hills Farms offers cut-to-order.
Custom and affordable processing and packing have been hard to come by for many Alabama cattle farmers. So, Mason said he works with them to offer options.
His study of the business taught him that the quality of meat depends on the very beginning of a cow's life. Then, like a well-oiled machine, each step is equally important.
"We start with genetics, then environment then forage," Mason explained. "When those come together, we start out with a better product. Then we finish the product, so that is the building block of making a better beef product than anybody else. We're not just picking some random yard ornament to process and provide to our customers. Our beef is always going to be an experience."
Along with offering quality meat, Mason said there is more to the business that he loves.
"Sometimes a lot of people are under-utilized and under-appreciated so if you can take people from the fringe who have previously just been considered a number, such as butchers or those that have been part of the system, and you can actually invest in them, then they seem to reciprocate that and produce a much higher-quality product," he said. "I love to be able to employ people."
Investing in employees is a priority for Mason. Through a workflow productivity model, he plans to increase paychecks with increased production. He also wants to teach employees all of the aspects of the business so they can train and continue growth.
"It gives them a sense of purpose in a sense that the trained become the trainees," Mason added.
And growth is happening on the farm. Construction is underway on an expansion that Mason hopes will bring the square footage of the facility to 11,000 by the end of the year. The new space will house a retail store and will help expand distribution capabilities.
Mason said one of the most important aspects of his business at the farm is being a good steward of the land.
"We understand we are good stewards of this land and our families eat from here, too," he said. "Supporting local is very important and what I've found the last few months of being here is a lot of folks get excited but not many people fully understand. I want people to actually come here and open it up to farm tours. I think what we are offering Mobile and the surrounding areas food security and it's very important for people to support us."
MasonHills Farm recently launched a dog food line called "Ranger's" after Mason's dog. They also offer poultry and pork products from the farm.
You can order from MasonHills Farm online or call 251-865-7748. For a tour of the facility, call or email [email protected].
"We even deliver within a 50-mile radius and we will offer shipping nationwide soon," Mason said. "That's how we'll bring farm-to-table products to your plate."
To connect with the author of this story or to comment, email [email protected].
Don't miss out! Subscribe to our newsletter and get our top stories every weekday morning.