Last week's U.S. Supreme Court decision striking down the congressional district map approved by the Alabama Legislature in 2021 was immediately hailed as a victory for Alabama Democrats.
U.S. Rep. Terri Sewell (D-Birmingham) immediately took to cable news to applaud the ruling.
"This is so exciting," Sewell said in an interview with CNN host Kate Bouldan. "It's really amazing. I think that this time we realize that justice delayed can also mean not justice denied. And so I just think it's really important that this is an amazing victory for black Alabama voters. It's for our democracy, for the Voting Rights Act."
While there is certainly the potential for Sewell's Democratic Party to parlay the ruling into an additional seat in Congress, there are obstacles.
The state's Democratic Party has no infrastructure for competitive general elections. Aside from a narrow fluke special election win for Doug Jones in December 2017 against Roy Moore, the Joe Reed era of the Alabama Democratic Party has had little success since the 2006 election cycle.
However, one solid Democratic congressional seat suddenly becomes two competitive toss-up elections for Democrats, according to one national political prognosticator.
If Sewell wants to remain in the U.S. House of Representatives, she has her work cut out. But the challenge could come long before the November 2024 general election.
Assuming the Alabama Legislature "unpacks" Sewell's seventh congressional district, parts of Jefferson County and Birmingham, a long-time Democratic stronghold, will be separated from Alabama's Black Belt region.
In the July 2010 AL-7 Democrat runoff, Sewell defeated then-Jefferson County Commissioner Shelia Smoot by nearly 6,000 votes, which at the time was good enough for a 10-point margin.
Sewell, then a Birmingham attorney, bested Smoot by nearly 2,000 votes in Jefferson County, but she was really strong in Dallas County, the site of her hometown Selma.
Dallas County proved pivotal for Sewell, which had a 3,841-799 vote victory over Smoot. Sewell also topped Smoot in the Black Belt's Perry County by a nearly 2-to-1 margin.
Although Sewell is sure to have a financial advantage against any Republican or Democrat challenger in any contest as an incumbent in 2024, she may need it if redistricting forces her to be cut off from her Black Belt one-time strongholds.
1) Birmingham Mayor Randall Woodfin – For whatever reason, Woodfin is a popular mayor. He has had his share of successes for the Magic City and has been given very favorable coverage by his local media.

Could he leverage that for a congressional bid? Is a congressional seat a step up, a lateral move or even a step down from Birmingham's mayor?

Either way, Woodfin would be problematic for Sewell.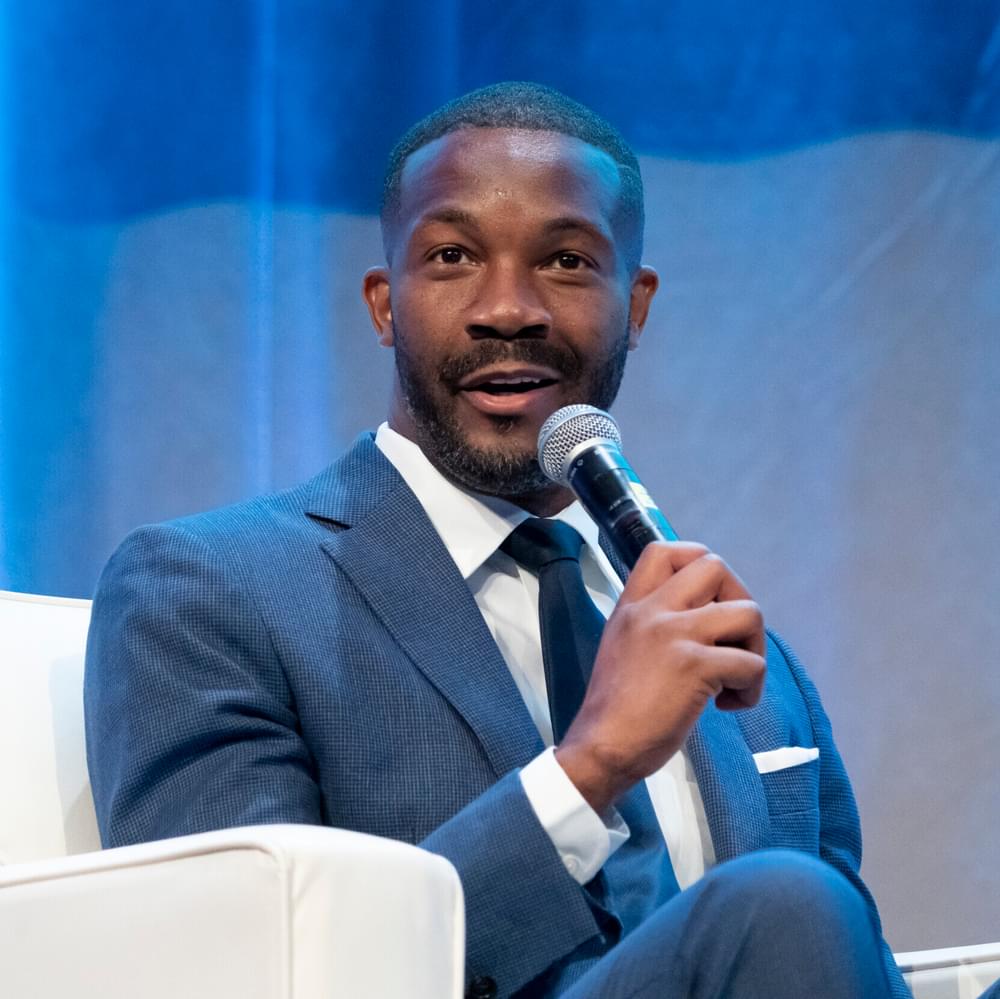 2) State Sen. Merika Coleman – If there is a blue-chip prospect for Democrats, it could very well be Coleman.
Even though her State Senate District 19 is a predominantly western Jefferson County, it isn't as deep blue as other parts of the County.

She was strong in the outlying western Birmingham suburbs, which could make her an attractive candidate if a new Birmingham-centric congressional district comes to fruition.

Also, Coleman would not have to give up her current seat in the Alabama Senate.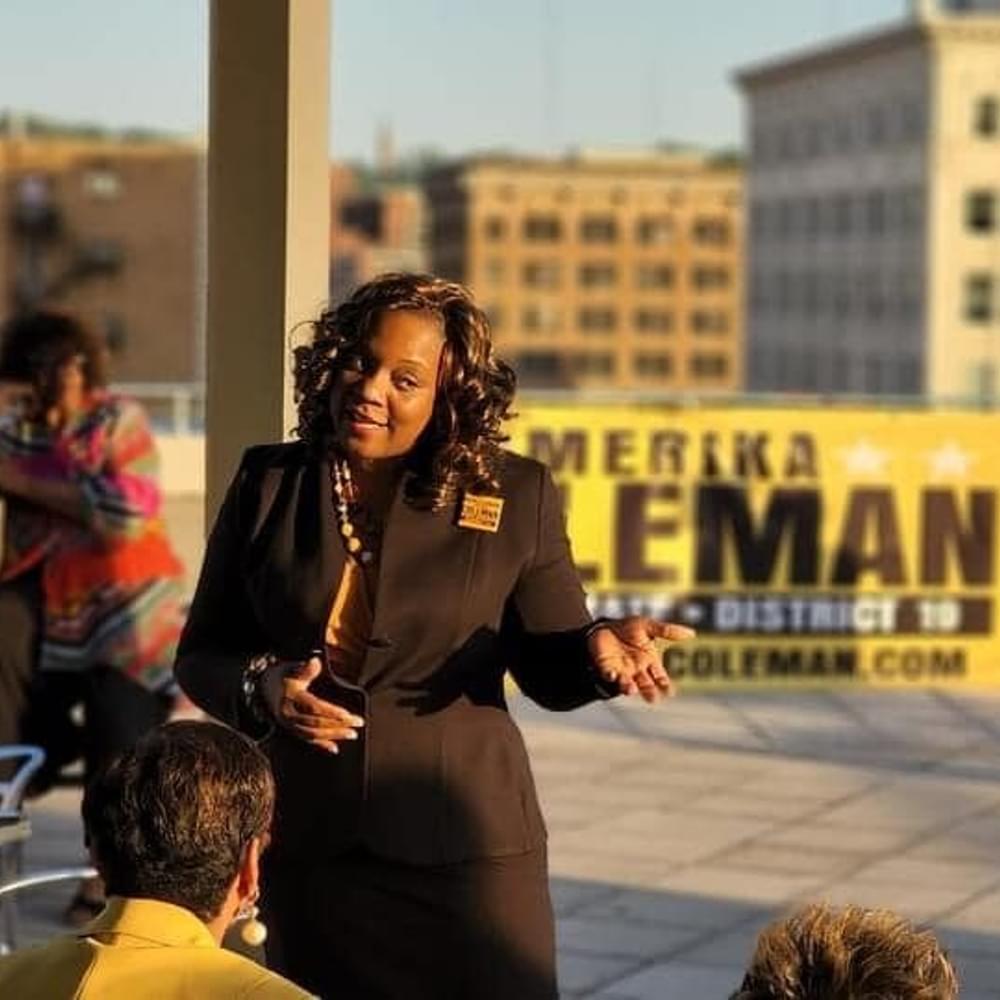 3) Jefferson County Commissioner Sheila Tyson – As a former Birmingham City Councilwoman and now on the Jefferson County Commission, Tyson has acquired enough name identification to be a formidable candidate.

In 2009, she nearly defeated the Smitherman machine to win a city council election, losing to Carole Smitherman by 98 votes in a hotly contested city council race (she later won the seat after Smitherman left to be a Circuit Court judge). That gives her gives her an element of being battle-tested.

She has made some gaffes in the past that she would be forced to answer for in a general election setting but could be a threat for the nomination.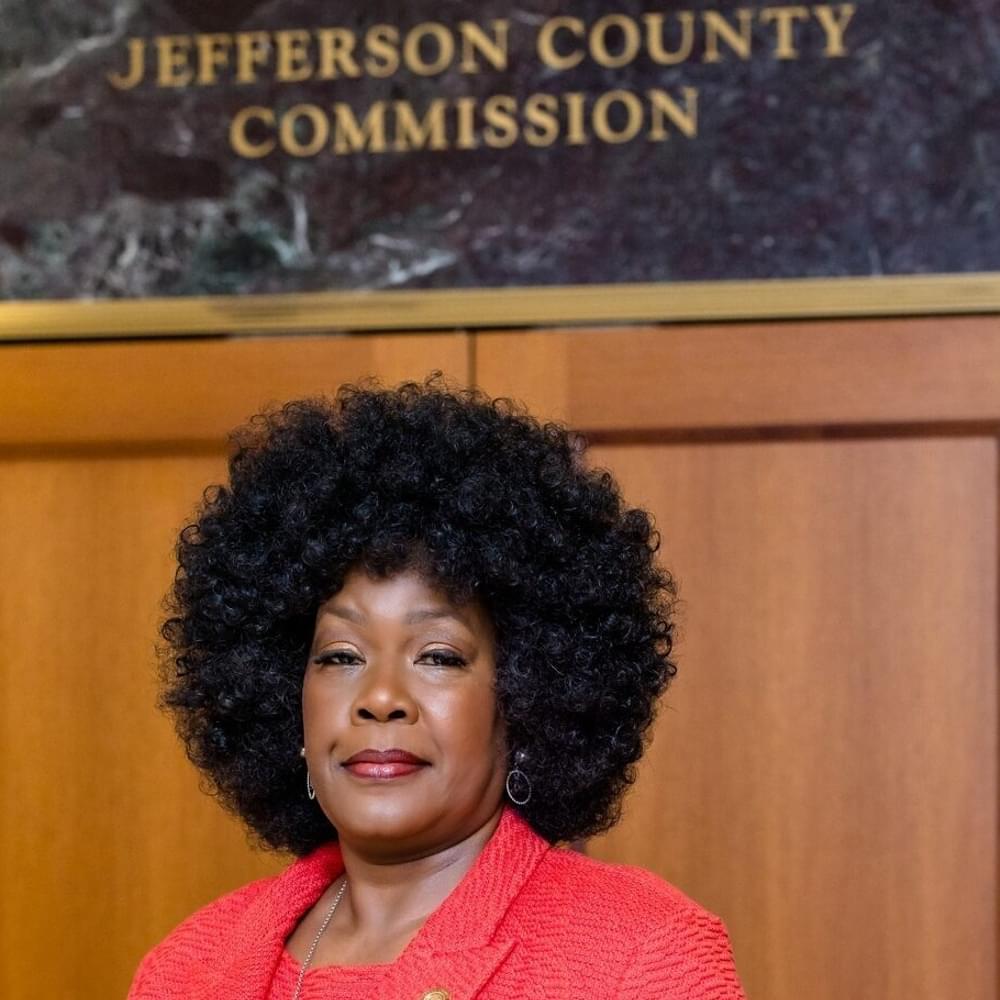 4) State Rep. Neil Rafferty – Although Rafferty is the state's lone gay lawmaker, at a time when the culture wars are alive and well, would national Democrats rally behind Rafferty?
Rafferty is often the dissenting voice of Alabama's social conservatism in left-of-center media. He is a sometimes-regular on MSNBC, which is no small feat for an Alabama legislator.
Beyond the politics of culture, Rafferty is a decent voice for Democrat causes on the State House floor.
As would be the case for Coleman, she would not have to give up his seat to take a shot at Sewell.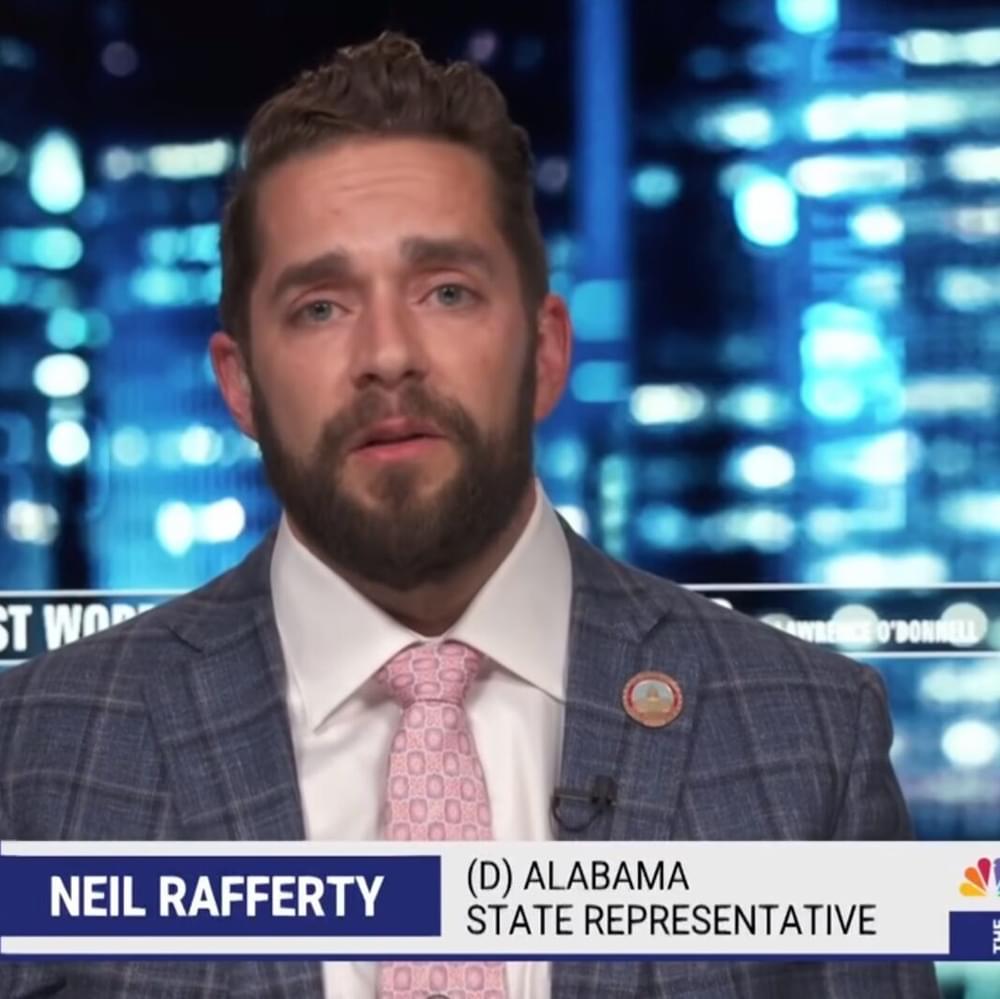 5) State Sen. Linda Coleman-Madison – Like her Senate colleague Merika Coleman, Coleman-Madison encompasses an arguably "purple" turf, including North Birmingham, Fultondale, Center Point, Roebuck and parts of Irondale.

However, Coleman-Madison is a senior member of the Alabama Senate with 17 years at the helm of State Senate District 20.

Coleman-Madison was a staunch opponent of Alabama's abortion ban. As the Democratic Party grapples with the Dobbs v. Jackson Women's Health Organization decision, the political arms of Planned Parenthood and other like-minded groups may find see Coleman-Madison as a potential ally on Capitol Hill.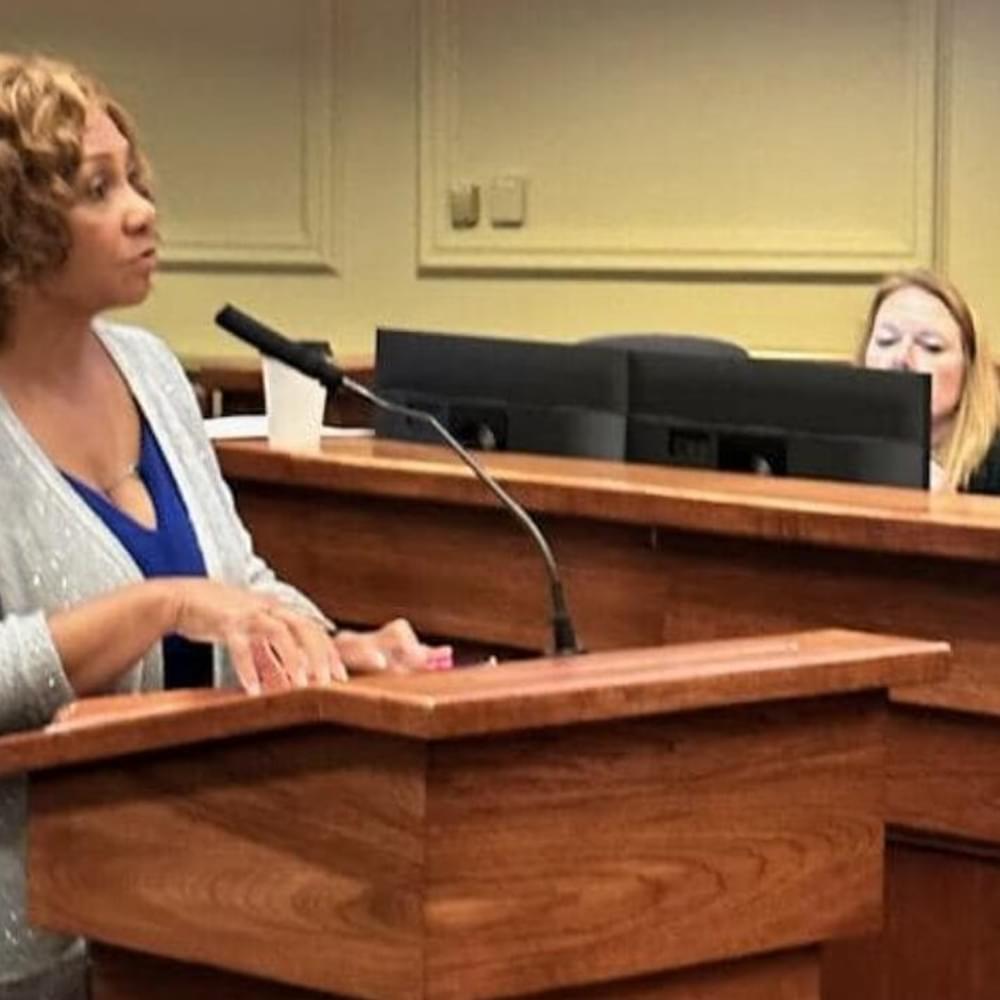 Honorable mention: State Rep. Juandalynn Givan, former Jefferson County Commissioner Shelia Smoot, former Birmingham City Councilman John Hilliard and former U.S. Sen. Doug Jones.
Jeff Poor is the editor in chief of 1819 News and host of "The Jeff Poor Show," heard Monday-Friday, 9 a.m.-noon on Mobile's FM Talk 106.5. To connect or comment, email jeff.poor@1819News.com or follow him on Twitter @jeff_poor.
Don't miss out! Subscribe to our newsletter and get our top stories every weekday morning.