FOLEY — Baldwin County is known for tourism with its beautiful beaches and condos along the Gulf Coast. But it is also the highest contributor of sales tax revenue for the state per capita.
PARCA (Public Affairs Research Council of Alabama) estimates that from 2017–2021, Baldwin County contributed $3,464 in sales tax per capita. In 2021, the collected revenue from the county was $486 million.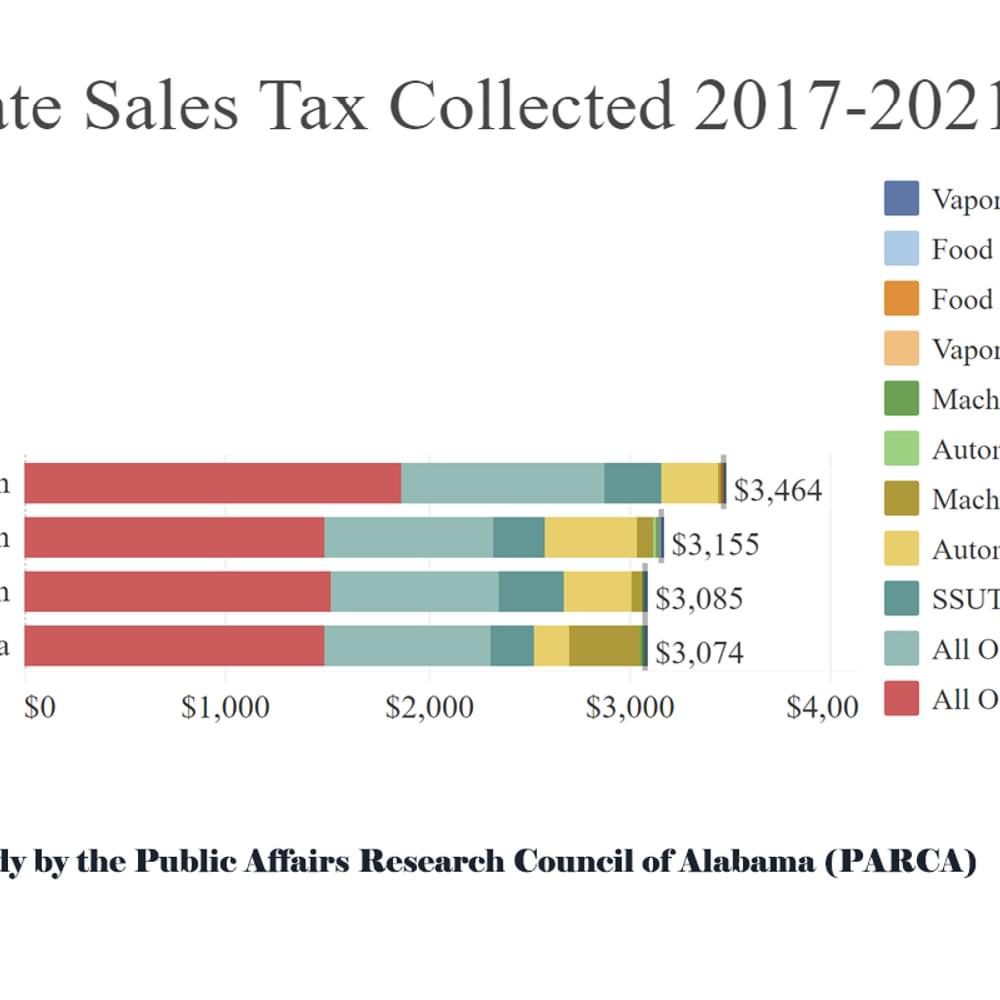 While being a retail mecca has its perks, there may also be a dark side to the many shopping hot spots bringing thousands to South Alabama each year.
Within Baldwin County, the city of Foley is a major driver of retail sales revenue. The Tanger Outlet Mall draws in crowds year-round. Foley Police Chief Thurston Bullock told 1819 News that retail theft is the number one crime in the city.
"Retail theft is our number one crime index, due to the amount of stores we have in the city of Foley," he said.
According to police data, an estimated $116,077.82 worth of items have been reported stolen over the last 12 months. Of the 151 cases the department has responded to, 50 were at Walmart, 36 at Tanger and 24 at Ulta.
The Retail Theft Crime Prevention Act by State Sen. Clyde Chambliss (R-Prattville) is aimed at shoplifting crimes. It would establish the crime of retail theft in Alabama.
Cloe Malone owns You & Me Clothing Co. The boutique has locations in Robertsdale and Tanger Outlet in Foley. As a victim of the crime, Malone told 1819 News she supports any legislation aimed at shoplifting.
"I opened the Robertsdale store first, in 2018, so five years ago," said Malone. "We expanded and then three years ago, I opened the one in Foley, and immediately I saw that Foley wasn't going to be like Robertsdale. Robertsdale doesn't have a lot of shoplifting, but when we got to Foley, we lost over two grand within the first six months."
Malone said she didn't use security tags initially but has since taken measures to prevent theft.
"I thought, 'We're a mom-and-pop shop, we don't need to worry about that,' but yeah right," she said. "We lost a good bit, and since then we have installed a security system with 12 cameras, and we have tagged everything. I hate that, but we can't afford to lose that way. In the background, it's just me and my husband, and that's our bread and butter."
In 2016, Malone started her business with her family's savings. Since then, she has left her job as a teacher to focus on the boutique. Her husband also quit his job to help run the shop. She said every time something is stolen from her store, her family suffers.
"If we catch you, we will prosecute you because you're stealing food out of our kids' mouths," said Malone. "They are literally stealing from my family. I mean, people think it's victimless, but it's not. And it's going to get paid for by someone, so when they steal, that means others are going to have to pay higher prices because of that."
A problem at Walmart is people failing to scan items in self-checkout or replacing tags on high-priced items with tags from cheaper goods. Walmart is considering new techniques to decrease theft from stores, such as artificial intelligence, but the retail giant has also admitted some stores may be forced to close because of the drastic increase in losses from shoplifting.
Bullock said while people come from all over to shop, some come from all over to steal as part of organized crime rings. Chambliss' bill would also establish the crime of organized retail theft to establish an aggravated form of retail theft.
"Anything that would specifically target those organized groups that come in and hit these stores in large amounts would be a great thing," said Bullock. "That is probably one of the biggest impacts on retail businesses."
While most retailers in Foley undergo corporate training on preventing shoplifting, Bullock added that officers are also available to assist business owners.
The Foley Police Department also has a precinct at Tanger Outlets and performs drive-throughs and business checks at shopping centers, Bullock claimed.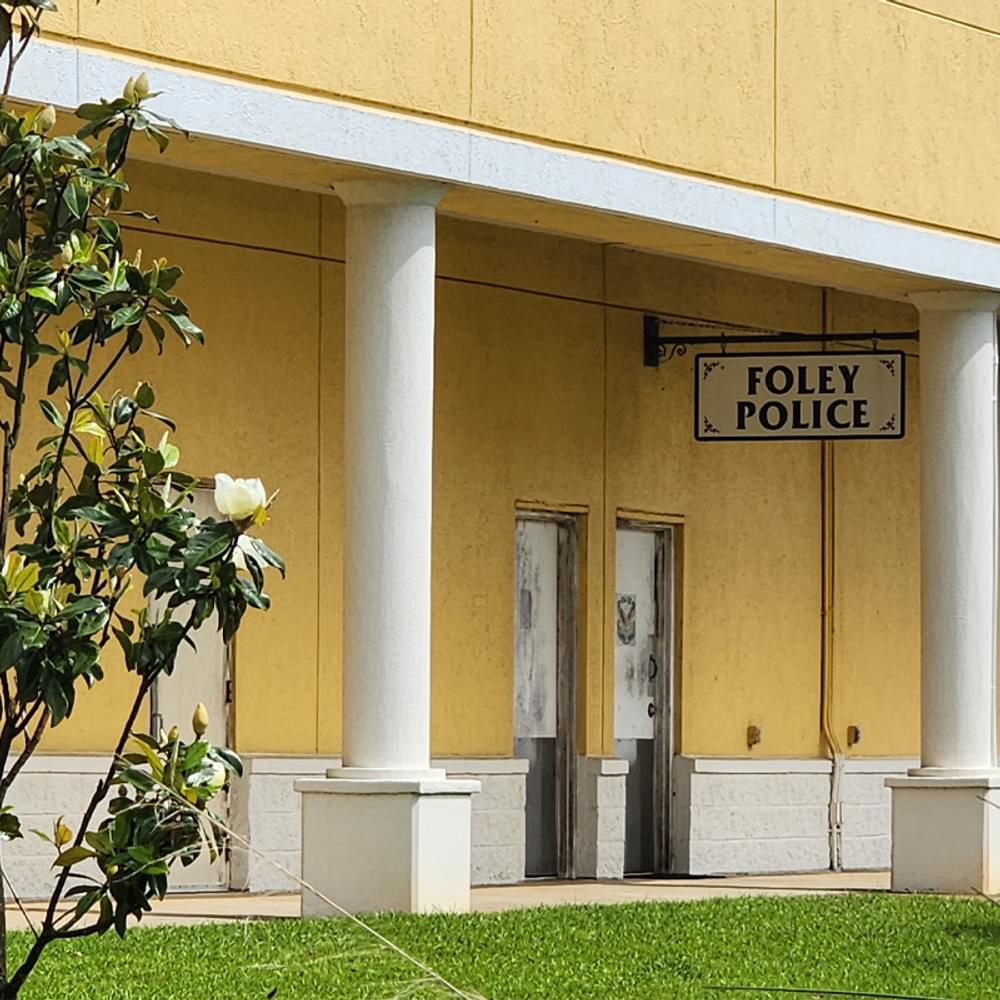 Malone added that she is thankful to the Foley Police Department for responding to shoplifting calls at her store and nearby stores.
"Foley is always Johnny-on-the-spot," she said. "And we're going to go to the fullest extent of the law. I mean, if you're going to steal from me, you need to be punished for it."
To connect with the story's author or comment, email erica.thomas@1819news.com.
Don't miss out! Subscribe to our newsletter and get our top stories every weekday morning.