A leaked email conversation between several trustees at Troy University shows prominent individuals in the state discussing how to "vet topics" at a university-affiliated think tank for being critical of economic incentive programs due to complaints from Alabama Power and the Business Council of Alabama (BCA).
1819 News obtained screenshots of the emails from a source outside of Troy. The emails show Troy Chancellor Jack Hawkins, Alabama Bureau of Pardons and Paroles Director Cam Ward and Alabama State Bar president Gibson Vance arguing in favor of restricting "uncontrolled freedom of speech or academic research" at Troy's Johnson Center for Political Economy.
In February, 1819 News reported on a panel discussion at a Johnson Center event at a Birmingham hotel where a former Troy faculty member and economist criticized economic incentive programs and said they benefit politicians and large businesses but not tax-paying small businesses who have to pay for them.
Earlier this week, the same economist explained to 1819 News how he left Troy because university administrators issued a moratorium on op-eds and media engagements, canceled one of his colleague's appointments as department chair and placed an indefinite hold on promotion discussions for him for conducting studies that reflected poorly on the Retirement Systems of Alabama (RSA).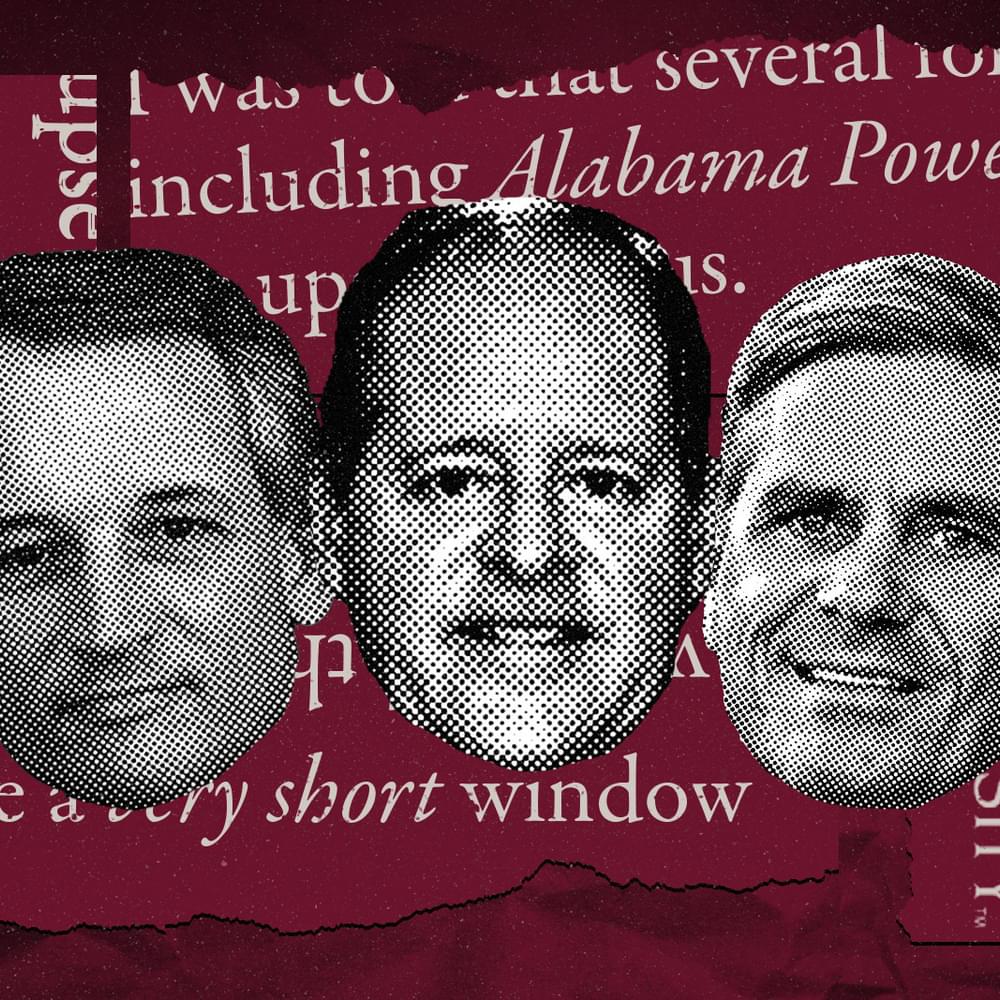 The email conversation between the trustees took place on March 15, and is as follows:
Hawkins - "The Manley Johnson Center for Political Economics (MJC) is a valued asset to Troy University, especially now when the free market system is under attack. However, that does not suggest we can continue to allow uncontrolled freedom of speech or academic research … Over the past few years, we have experienced several disadvantages as a result of the "ready, fire, aim" approach of a couple of professors who have held appointments in the MJC. Unfortunately, the most recent example, and the one which prompted your message, involved a former faculty member no longer with the MJC … I will also ask my secretary … to schedule a meeting with them to discuss the Center and 'how' it prioritizes and vets topics which are appropriate for MJC staff to pursue."
Vance - "Got a call on this a few minutes ago. I was told that several folks, including Alabama Power, are upset with us. In my opinion, this negative spotlight on Troy is both unfortunate and unnecessary."
Ward - "As I have said multiple times, I don't know why we pick fights with an issue that the entire legislature and the Governor support. This latest spat was just an unnecessary distraction at a time when we are going to be working our budget process."
Vance - "Agreed. Is there a mechanism where we could communicate to those that care about this issue (Legislature, BCA, Alabama Power, etc.) that this is not the policy of Troy University? We have a very short window. Thanks!"
Others, such as Troy University's Sorrell College of Business Dean Dr. Judson Edwards, were included in the email chain but did not appear to respond.
After 1819 News reported on the event in February, Edwards published op-eds on multiple sites where he indirectly referenced Smith's comments about the lack of evidence favoring economic incentives programs. Edwards insisted that Troy did not endorse or share that viewpoint and suggested that economic incentives are "imperative."
Alabama Gov. Kay Ivey and several Democrat and Republican state legislators have called for renewing economic incentive programs, such as the Alabama Jobs Act (AJA), which offers tax credits and abatements to certain businesses in Alabama. Economic incentive proponents argue that special privileges and awards attract more business to the state and create jobs.
Powerful organizations, such as the BCA, lobby for economic incentives. The BCA recently included AJA expansion in its new four-year plan.
"To my knowledge, nobody's being silenced or told to be quiet"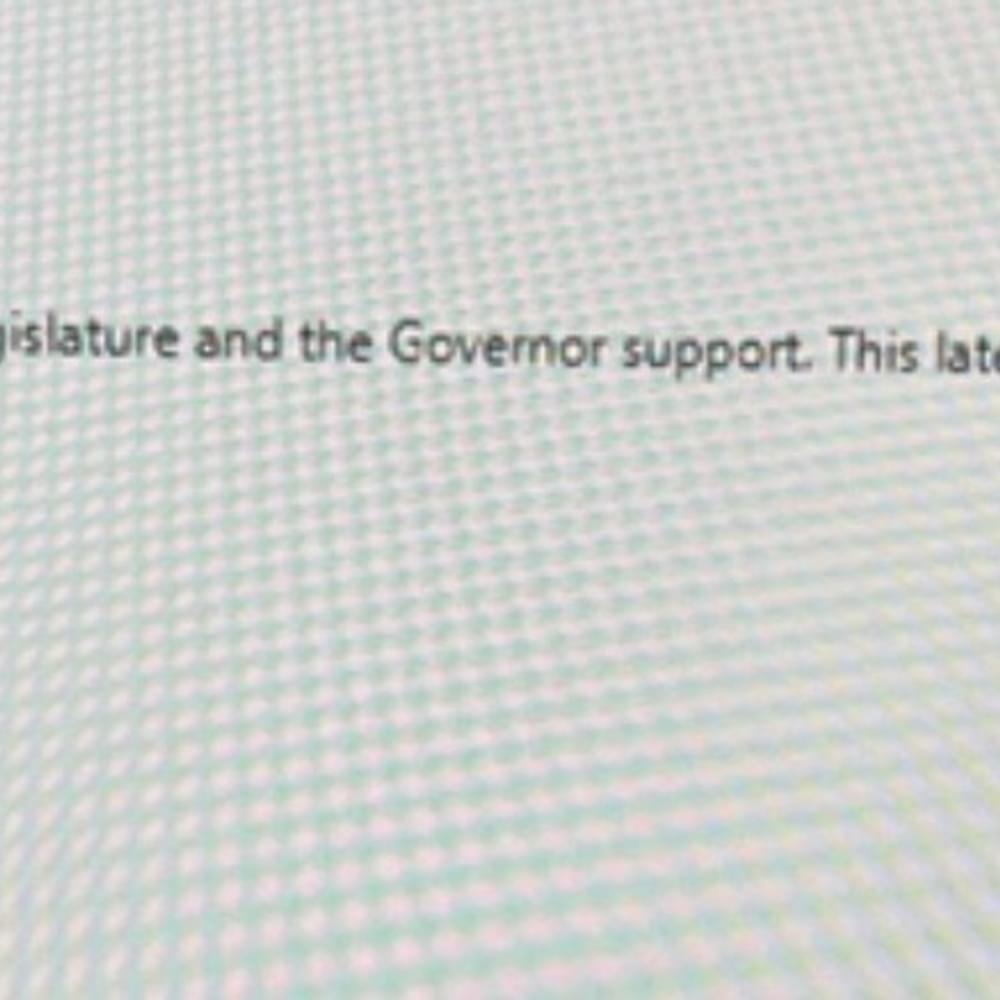 1819 News reached out to all three individuals on the email chain and Alabama Power.
Ward specified that the "latest spat" he was referring to in his email had to do with the recent decision by the board to shut down the university's long-lived Confucius Institute, which was funded by the Chinese Communist Party (CCP).
"We at Troy on the board have had multiple conversations lately, not just about this but also about future economic policies," Ward said. "When we closed the Confucius Institute, we felt like there were a lot of contradictions … There were several of us that had an issue … We had one professor that said it's great. We need to do it. We had another professor who says, 'put the breaks on, not so fast."
He said that Smith's comments at the event in Birmingham sparked concern among several trustees who disagreed with his stance on economic incentives.
"It kind of was a tussle back and forth between the two, which ideas we liked and which ones we didn't like," Ward said. "I don't think anybody on our staff has been muzzled.
"... To my knowledge, nobody's being silenced or told to be quiet," Ward added.
Despite Hawkins's suggestion about needing to "vet" topics on the email chain he was included in, Ward also insisted that he is unaware of trustees attempting to redirect the issues the Johnson Center chooses to research.
"I'm just not aware of any internal pressure on them," Ward said. "... You're kind of getting into the administrative part. I've always viewed our role at the Board of Trustees as the 30,000-foot view of what's our vision, what we are going to focus on. I do have some concerns with what Dan said, but Dan's not on our staff anymore."
Ward said that he personally favors expanding economic incentives but thinks the email conversation is no different than "internal disputes" that likely happen at other universities like Auburn University and the University of Alabama (UA).
"We had a pretty legitimate disagreement," Ward said. "There was the same thing when we closed Confucius. We have internal debates on what we like and don't like. That's part of a healthy governing board."
After we asked Ward about Vance's comments about Alabama Power and the BCA, Ward also insisted he is not aware of the organizations leveraging any influence over decisions that occur at Troy's board of trustees.
"They've never spoken to us about this bill being good or bad," Ward said. "It's just we all know for a fact that both parties in the Legislature, as well as the business community as well as the Governor, support this legislation. As far as them lobbying us, it hadn't occurred to me, but you can ask other board members, too, because I don't want to speak for the whole board."
No response from Vance, Hawkins or Alabama Power
When 1819 News reached out to Vance, he did not respond.
A media representative from Alabama Power initially told 1819 News someone would be getting back to us, but no one did. We called back and left another message but still did not receive a response.
Likewise, 1819 News reached out to Troy University Senior Director of Communications Matthew Clower for a response from Hawkins. Clower emailed back that day asking for a list of questions.
However, after being sent Clower a list of questions about Alabama Power and BCA influence, academic freedom the comment from Hawkins in the email, Clower did not respond. 1819 News followed up with Clower the next day and still did not receive a comment.
To connect with the author of this story or to comment, email will.blakely@1819news.com or find him on Twitter and Facebook.
Don't miss out! Subscribe to our newsletter and get our top stories every weekday morning.