It's a trade that will leave you in stitches.
And not because it's funny.
Upholstery is sort of a lost art in the era of particle board furniture. Back in the day, an upholsterer would wield his tack hammer with a mouth full of tacks. While that particular technique is no longer used, the process is the same.
And for Otis Floyd, it's a job that is very rewarding.
Simply named "The Upholstery Shop," Floyd's workshop on Highway 31 in Brewton is filled with everything from antique chairs to car seats, all in need of restoration.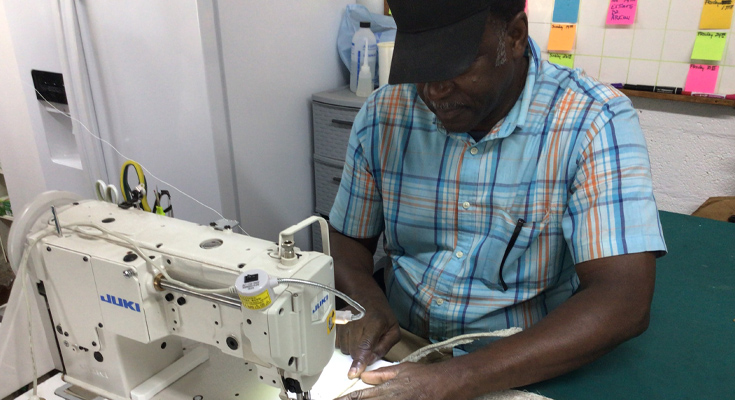 This 15-year veteran of the Army was looking for something interesting to do after leaving the military. He took a night course in upholstery at a trade school and discovered a new passion.
"I had a knack for it," said Floyd. "So, I got on my wife's sewing machine."
Floyd said he started small, moonlighting out of his garage. A few years later, he opened his first upholstery shop. Nearly 30 years later, Floyd is still bringing new life to classic cars and furniture. His best advertisement, he said, is word of mouth.
A lot of his business is auto upholstery restoration, and over the years Floyd has collected before-and-after photos of the work he's done. He's worked on cars as old as a 1937 Buick and is currently restoring the interiors of a few cars from the 1980s.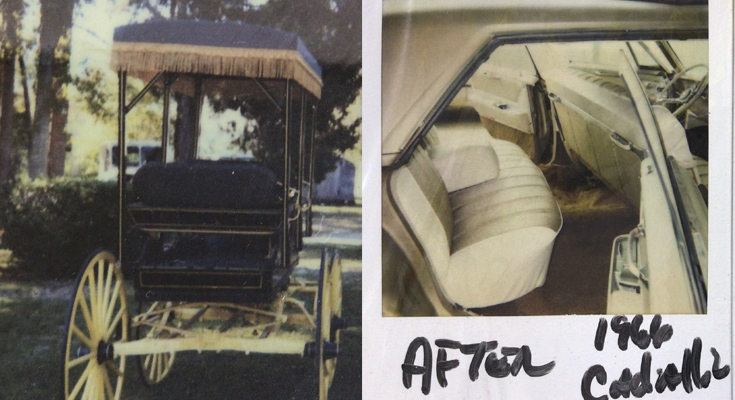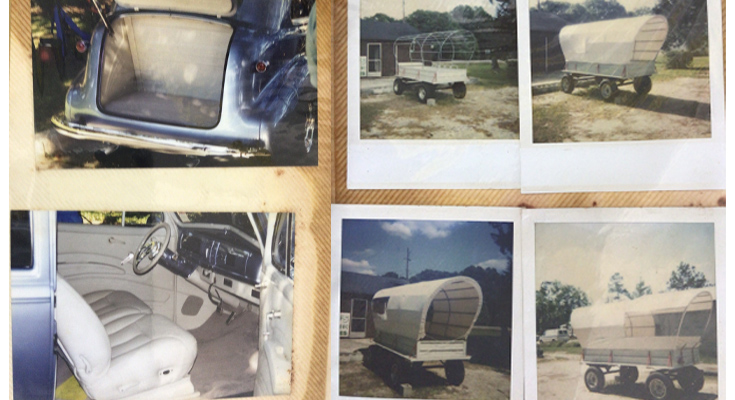 Previous
Next
"You have to become meticulous," said Floyd.
As for the oddest thing he's ever restored, he points to a covered wagon, for which he used burlap. But that's not the hardest thing to restore in upholstery. He said his biggest challenges have been captain chairs in boats and small armrests in vehicles.
The furniture he restores tends to be older, as Floyd says, "The new stuff is disposable, made cheaply."
Everything in the shop that's waiting for a new life is vintage, with quality bones that need some TLC and a ton of patience.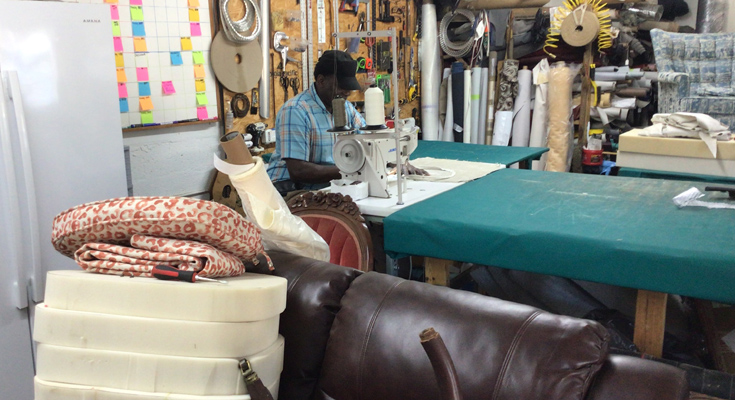 As for the lost art being lost forever, Floyd wonders if young people will be interested.
"I ran an ad for a helper for three months," said Floyd. "No experience necessary, will train. Not one person responded. And it can be a very lucrative career."
At 67, Floyd has no plans to retire, as the job is still a rewarding one. When he's done taking something that looks ready for the trash heap and making it look new again, "It's exhilarating. It's a great sense of accomplishment."