GULF SHORES — The suspected shooter in a March 27 incident near The Hangout restaurant and Gulf Place in Gulf Shores is asking for a reduced bond, claiming he is not a flight risk.
Rafiq Sh'mare Joel Bradley, 22, of Fairhope, is charged with attempted murder, shooting into an occupied dwelling, disorderly conduct and reckless endangerment. His attorney is asking for him to be placed on house arrest and GPS monitored.
Bradley is currently held in the Baldwin County Jail on bonds totaling $1,065,000.
A handwritten motion for a reduced bond, states, "Everyone excisize [sic] the satisfaction of a reasonable bail that the defendant and his family may be able to reach. We all know that a $1 million dollars bond on a attempt murder is to [sic] outrageous and discharge firearm $50,000."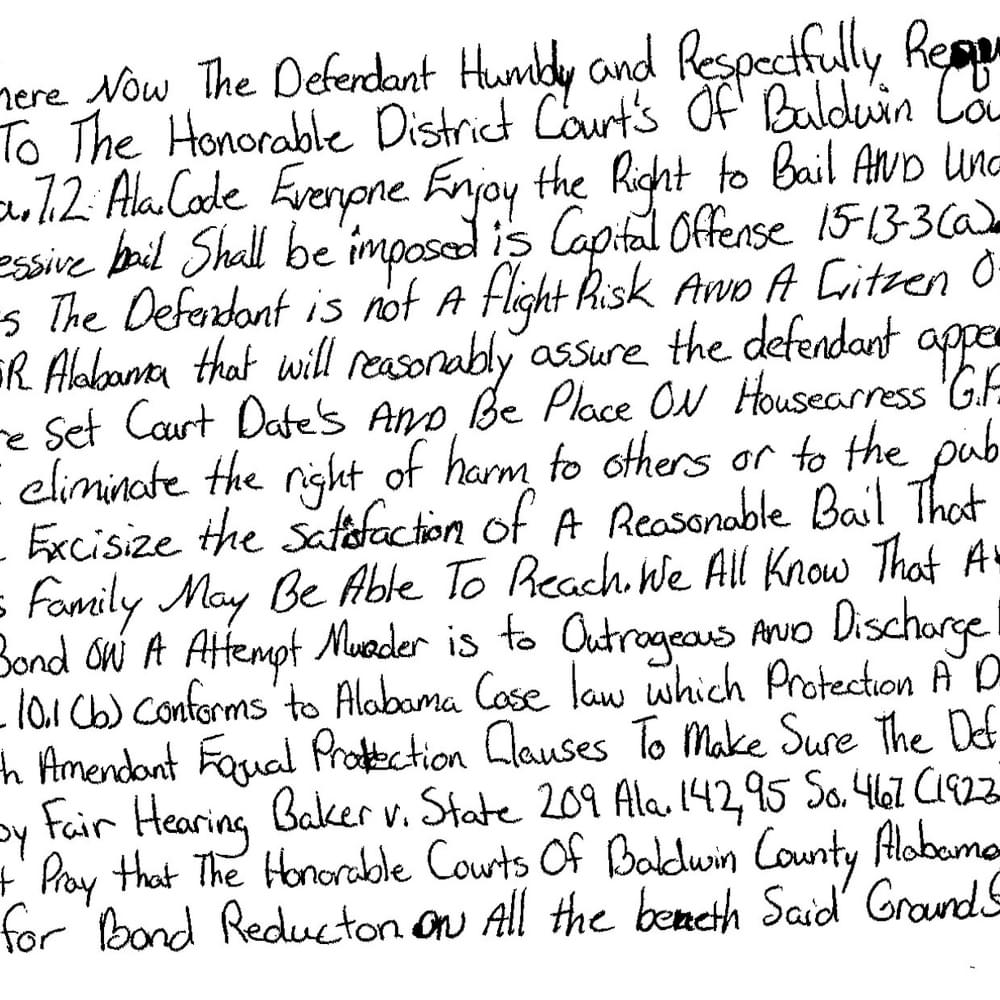 A judge set a hearing on the motion for June 15.
Police said Bradley was the suspect in the shooting of one person outside of Gulf Place. The victim, a male juvenile, was found on the scene and taken to a hospital for treatment. He was later released.
Investigators said the shooting stemmed from a physical altercation.
RELATED: Watch: Video shows Gulf Shores shooting; Witness credits police for quick response
Two other adults and one juvenile, also from Baldwin County, have also been charged with disorderly conduct.
To connect with the author of this story or to comment, email erica.thomas@1819news.com.
Don't miss out! Subscribe to our newsletter and get our top stories every weekday morning.